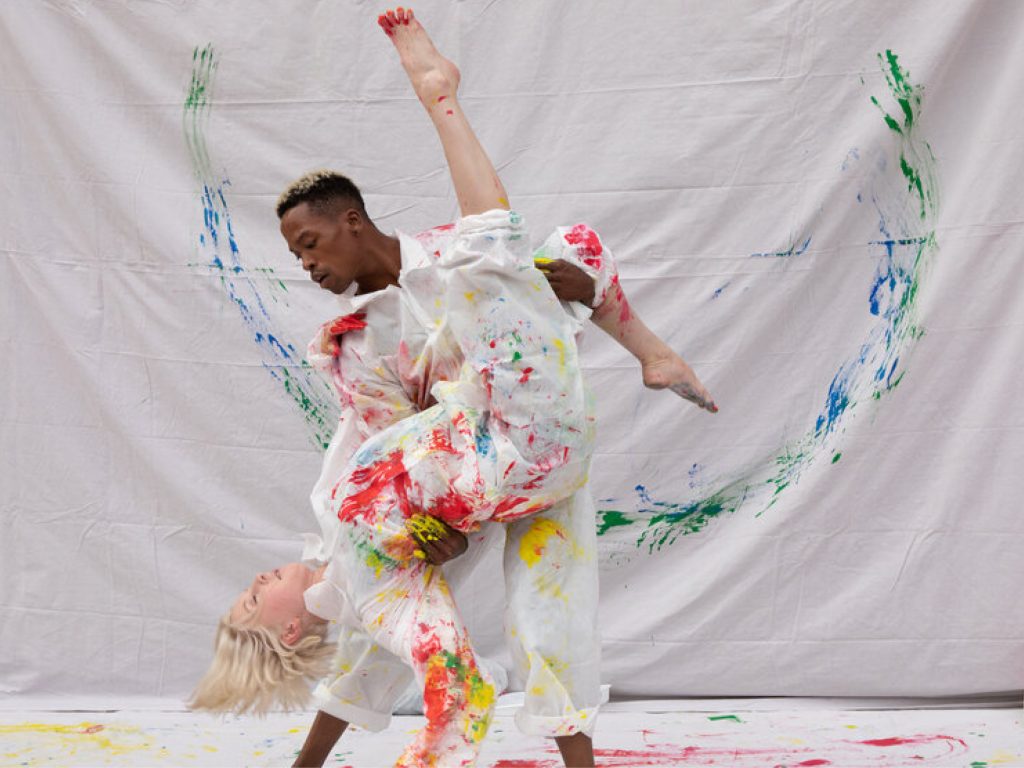 SPONSORED
Dance, theater and voice…. Fall offerings from five SoCal presenters
The innovative Southern California arts scene nourishes, refreshes and stimulates. Performing arts groups continue to adapt to the challenges of this very challenging year and expand their audiences in the process.
Los Angeles Dance Festival
The Los Angeles Dance Festival celebrates the contemporary creativity growing out of the city's rich cultural traditions, showcasing choreographers who use their art to reflect and shape what it means to live here. The festival usually takes place live in April; this month's online events are presented by the Brockus Project Dance and the Luckman Theater and culminate with open online master classes through December. The Los Angeles Dance Festival returns in January with an international offering of online performances in partnership with Theater Raymond Kabbaz. 618 B Moulton Ave., Los Angeles, 562.412.7429. ladancefest.org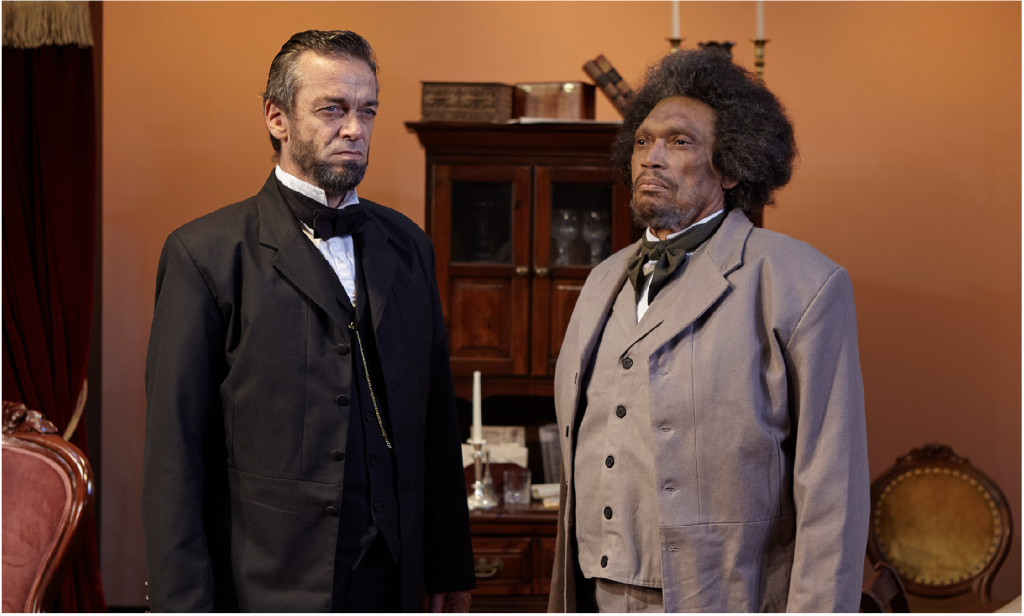 North Coast Repertory Theatre
Award-winning North Coast Rep in Solana Beach is the first theater in the United States to film a live stage performance specifically for streaming. Filmed Plays Online begins with the West Coast premiere of Necessary Sacrifices, through Oct. 31. Commissioned by Ford's Theatre in D.C. and directed by Peter Ellenstein, the work is based on two meetings between Abraham Lincoln and Frederick Douglass that reveal their anguished emotions as they grapple with war, peace, politics and moral courage. The next installment, through Nov. 15, is Bernard Slade's comedy Same Time, Next Year, directed by David Ellenstein. The play explores a 25-year love affair between two seemingly ordinary people who meet once a year, deftly examining the political, social and personal changes that impact their lives. Full of clever dialogue, comical visuals and unexpected admissions, it evokes both laughter and tears. 987 Lomas Santa Fe, Solana Beach, 858.481.1055. northcoastrep.org
Verdi Chorus
The Verdi Chorus is led by founding artistic director Anne Marie Ketchum. Fifty voices strong and in its 37th season in Santa Monica, it is the only choral group in Southern California that focuses primarily on the diverse music written for opera chorus. In place of its live concert this fall, the Verdi Chorus offers themed musical soirees presented online by the Fox Singers, an ensemble of young professional opera singers within the chorus. The entire chorus looks forward to singing together in person again as soon as it is safe to do so. 2630 11th St., #4, Santa Monica, 661.434.1109. verdichorus.org
Carpenter Performing Arts Center
The Carpenter Performing Arts Center celebrates the best of the performing arts—music, dance, theater and other genres. Since March, the center has provided online arts experiences, available on their website. The venue continues to support artists and the Long Beach community through Arts for Life. The free educational program features illuminating guest speakers, connecting artists virtually to Long Beach schoolchildren and to the wider community. 6200 E. Atherton St., Long Beach, 562.985.7000. carpenterarts.org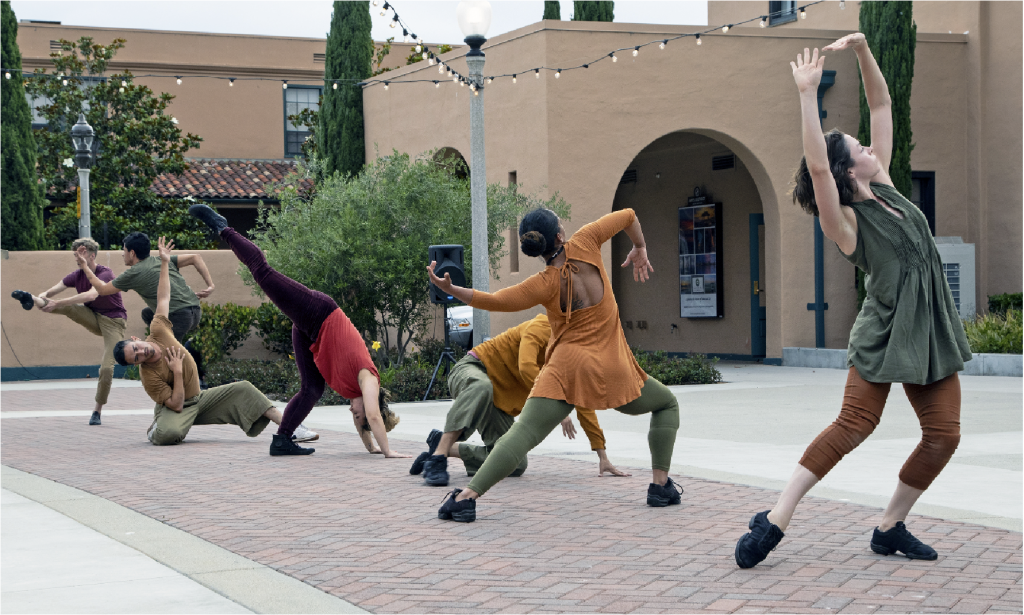 San Diego Dance Theater
San Diego Dance Theater (SDDT) has gone alfresco, bringing its small-group dance performances to live audiences safely with FALL (in love with) DANCE (again). Its annual repertory performance shifts from San Diego City College's Saville Theatre to a temporary outdoor stage that SDDT is building on the North Promenade at ARTS DISTRICT Liberty Station. Works featured in November include artistic director Jean Isaacs' "Cabaret Dances," re-staged by rehearsal director Liv Isaacs-Nollet, along with new pieces by associate artistic director Terry Wilson and guest choreographer Khamla Somphanh. Attendees of the Nov. 19 Film & Dinner are welcome to purchase food and drink from THE LOT. The Film Live Stream can be enjoyed from the comforts of home Nov. 20-22. 2650 Truxtun Road, #108, San Diego, 619.225.1803. sandiegodancetheater.org
Photos from top: courtesy BrockusRED, Aaron Rumley and Manuel Rotenberg.