Los Angeles Taco Trucks You Won't Want to Miss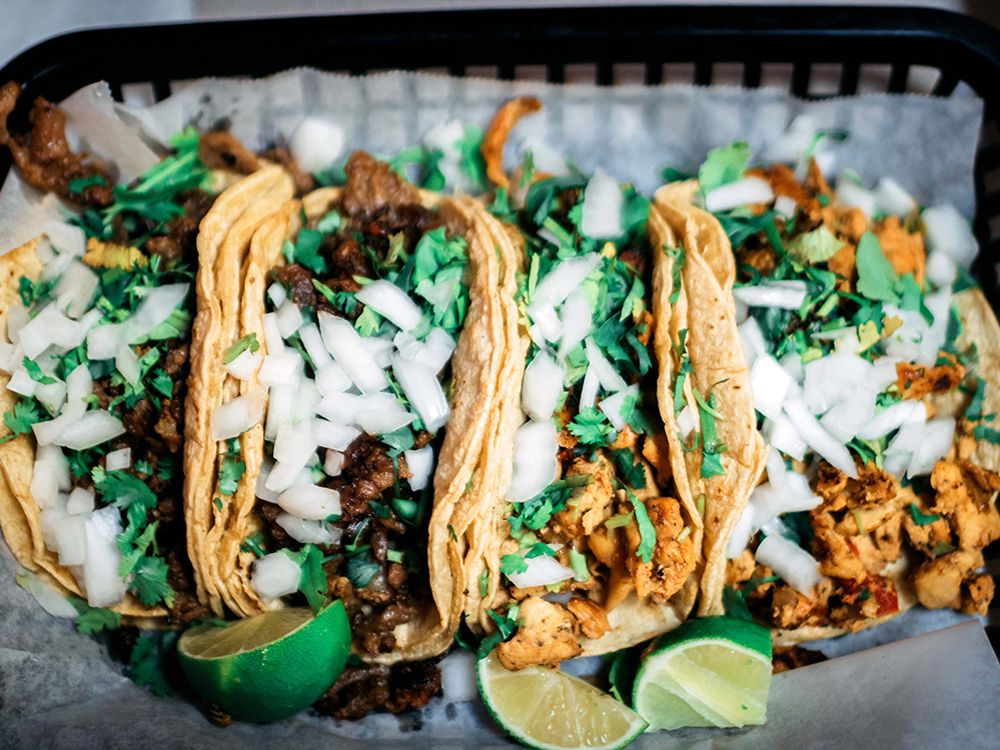 If you've lived in L.A. long enough, you've likely already have a favorite of one of the local taco trucks to which all others pale in comparison. But with the diverse variety of Mexican food in Southern California, there are always new discoveries. Expand your horizons with Tacos La Fonda in North Hollywood, which boasts one of the best salsa bars you can find in L.A. Or how about the La Estrella, a permanently parked truck off York in Highland Park that has amazing salty beef that will leave you salivating. The tacos are hearty and sure to satisfy that 3 a.m. craving. It's a Los Angeles meal the whole family will enjoy. What kid doesn't love a good taco?
The Best Carnitas in L.A.
If you love carnitas, you've got to try Tacos Los Guichos. They slow boil the pig for hours, resulting in perfectly fried crispy edges that bring out the flavor of the meat. Their tortillas are hand-pressed, which makes all the difference. Of course one of the best taco trucks in L.A. comes with a catch: They're only open weekends, so get there early before the tacos disappear faster than the Roadrunner.
Other Taco Trucks to Die For
For the tastiest fish tacos on the West Coast, check out Ricky's Fish Tacos. It began as a tiny taco stand in Sunset Junction in 2009 but grew into a local legend. Taco Nazo also serves up incredibly tasty fish tacos, featuring Alaskan pollock with a perfect crunch and served on two fresh corn tortillas. Say Fish is a taco truck imported from Mexico, so it's as authentic as it gets. It's known for its handmade tortillas, a local delicacy.
Los Angeles Taco Trucks: Fusion and Dessert Style
Food trucks have been a food staple in Los Angeles for decades, offering two major styles in Mexican cuisine: tacos and mariscos (seafood). After the successful take off of Kogi food truck, a Korean- and Mexican-fusion taco truck created by chef Roy Choi, many more fusion food trucks followed. If you look around L.A., the food truck craze has not died off and we're happy to experience it! Some of our favorite Los Angeles trucks (Kogi included) are the Boba Truck serving sweet drinks, The Grilled Cheese Truck (worth every penny) and the Vichos Pupusas truck serving El Salvadoran cuisine.