San Diego Taco Shops, the Taste Locals Salivate For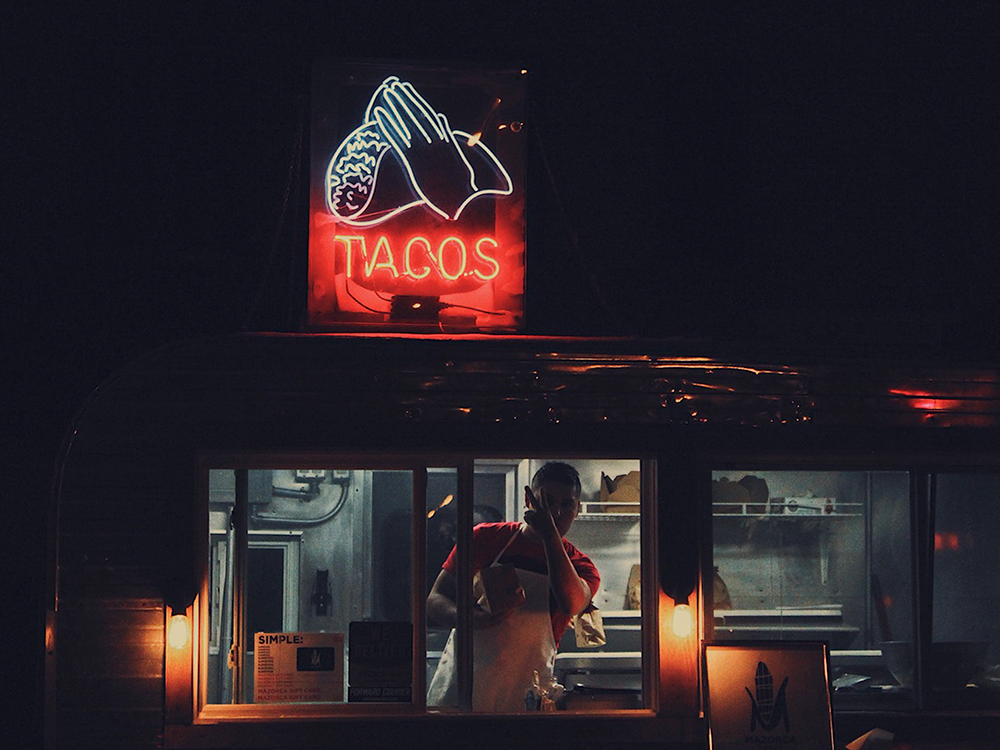 Trade up the tourist food with a deliciously authentic taco instead. Discover why a taco truck lunch is quite a thing to experience in San Diego. Here are a few that are not to be missed.


Tacos El Gordowas is a great one for their pork adobada tacos, a mouth watering feast at only $1.75 each. If you love a spicy shrimp taco, Mariscos German Taco Truck 3 has some of the hottest and tastiest in City Heights. If you're looking for more than just a casual burrito joint, try Cantina Mayahuel in Normal Heights, a little more expensive but the food is high quality and the tequila can practically be lit on fire. Mondays feature $5 margaritas and $6 three taco specials.
Taking Your Typical Burrito Shop Up a Notch
For more experimental flare, check out Puesto in La Jolla, where you can get an eclectic selection of grilled items and toppings that will blow away your understanding of what a taco can be. Some of the wilder possibilities include Huitlacoche (corn truffle) with grilled pineapple, and Jamaica salsa. As a full scale, sit down restaurant that's beyond your typical San Diego taco shop, Casa Adams is known in the neighborhood for their chile colorado, a chili dish made with dried red chiles and meat spicy enough to bite you back but juicier than the Rio Grande.
Other Taco Shops to Die for in the City
Another eatery to die for is Las Cuatro Milpas located in Barrio Logan. All tacos are made onsite, so they are unbelievably fresh. In Mission Hills, there's Lucha Libre, which had the honor of appearing on Man vs. Food in 2010. Karina's Taco Shop in Leucadia serves up some of the best fish tacos in the city. The carne asada loaded with guacamole is a must. Located so close to Mexico, San Diego has plenty of great places to get tacos, so it's hard to narrow it all down. Look for long lines, and you are probably in the right place.
Our Favorite San Diego Taco Shops and Food Trucks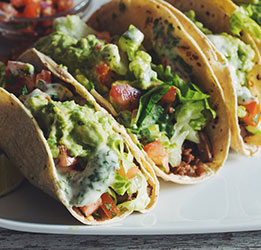 What tacos do we recommend in San Diego? Try the Voodoo Taco, which has some amazing fish tacos garnished with a sweet and tangy papaya salsa on the crispiest, spiciest taco shell in the world. The the pork adobada taco at Cantina Mayahuel in North Park are just to die for. And the tequilas are a great way to wash it all down. For chicken and pork tacos, the best place has to be Las Cuatro Milpas. They make their own tortillas and serve them up with crema, queso fresco. The tortillas are fried in lard. Absolutely delicious. Get them for lunch or early afternoon, before they close at 2:30 p.m.
In love with San Diego's Carne Asada Fries
Yes, we will be the first to admit that sometimes there's a competition as to who serves the better Mexican-style food in Southern California. We truly love Los Angeles taco trucks, as much the San Diego taco scene. Although we would love to point out that one staple ingredient in San Diego: french fries! If you love nachos, you'll love "Carne Asada Fries" which is literally a substitute of fries vs. the usual nacho chips, loaded with all the amazing toppings on top. In the mood for a burrito instead? Only in San Diego, the "California Burrito" famously stuffed with french fries is a local favorite!