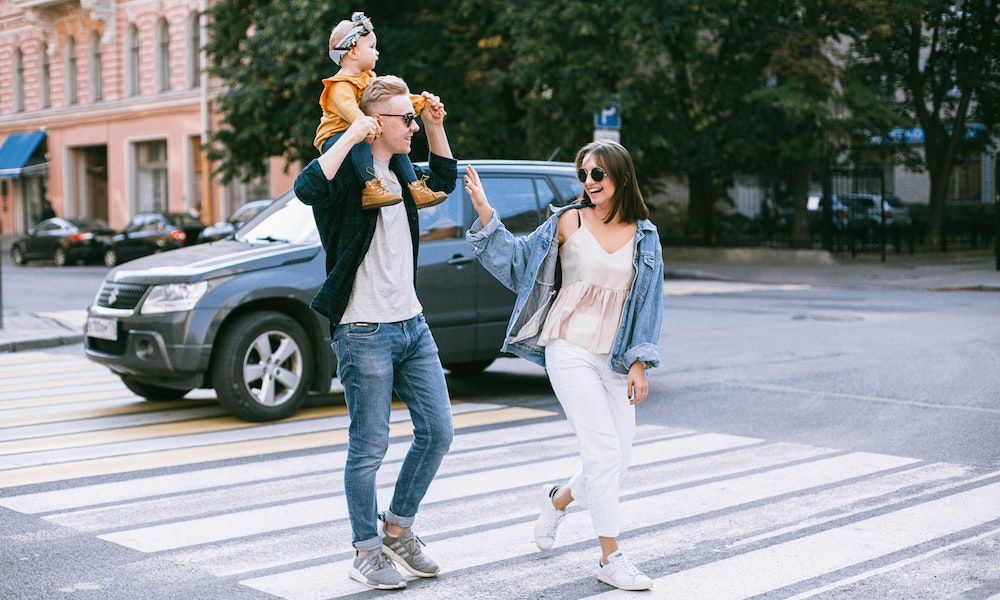 If You're Looking for Family Friendly Things to Do in L.A.
If you are a parent who lives in L.A., you are probably always on the hunt for family friendly things to do in L.A. No worries. Some of the best things to do in L.A. are also great for the entire family. For starters, the La Brea Tar Pits is an amazing excursion for kids of all ages. Explore the location that was once home to dinosaurs thousands of years ago, and learn about all the different kinds of giant beasts that once ruled tinsel town before studio heads and power agents ever existed. Once you've taken a tour be sure to check out the gift shop for reasonable prices and items that are real learning tools.
On Vacation: Fun for the Whole Family
So you're finally taking the big plunge and heading to the City of Angels for a family vacation. You and your brood are ready for fun in the sun, glamour and glitz and perhaps even a star sighting. Where to begin? When you travel with kids it's always smart to plan some excursions ahead of time, and L.A. has plenty of options that won't break the bank. A must is the Santa Monica Pier, a family activity in Southern California with something for everyone. Ride the Ferris wheel, grab a corn dog and play a game of skee ball. What could be better?
If You're Tired of the Sandbox, You're Not Alone
More and more it seems to me that L.A. is built for the twenty something single-lites, out for the evening with their gaggle of girlfriends or cruising the town with an eye towards Las Vegas. Then there seems to be a fair amount of fare dedicated to those couples in their 30's and 40's with more disposable income, but what about those of us with young kids who are sick of singing the sandbox blues? Finding activities for the whole family in Los Angeles can be a real chore, but there is power in numbers, so finding other families with kids similar in age is sometimes half the battle when looking for family friendly things to do in L.A.
Think Outside the Box for Family Events in Los Angeles
Not only do you have to think outside the box for fun, relaxing activities, you may have to go outside the city limits. Finding good day trips, like an apple orchard, tide pools, or an amusement park, can be well worth the gas. The smaller the crowd, the more the experience can be about quality time together. Sometimes the best California family outings are the ones that give you a chance to be in the moment, outside the fevered pitch of work and school schedules. Make time to check in with your kids, and unplug from the stress of that endless 'to do' list.
Family Friendly L.A. Neighborhoods: Eagle Rock
Here at So Cal Pulse, we are huge fans of finding creative spaces to take our children to. Even while on vacation, it's always a good idea to decompress, both adults and children. Driving in Los Angeles can be a crazy, stressful journey on its own and we recommend out-of-town families to check out the super hip neighborhood: Eagle Rock—just north of Downtown Los Angeles. First on the list is Peekaboo Playland which consists of an indoor playground for 0-8 year old kids, and yes adults are free. They also offer private event space for birthday parties and this family friendly Eagle Rock location is perfect for parents who want to grab a coffee or a sandwich at The Oinkster, an L.A. foodie haven. Our second option is The Lab, located about a mile away from Peekaboo. The Lab features hands on learning for children of all ages and definitely scores high on our list of family friendly things to do in L.A. You can visit their website and sign up your kids for a free trial day as well. Heading away from the Los Angeles city limits of Eagle Rock, you'll find tons of family friendly things to do in Pasadena. A lovely and quiet suburb of Los Angeles, The Kidspace Children's Museum tops our list of family friendly spots in the City of Angels.