Let's Go San Diego: Things To Do and See!
There are tons of San Diego things to do and see! Let's start with The San Diego Zoo. If you're a zoo person, you will fall in love with this amazing home to so many species of animals (who are well cared for and loved!). If wine tasting floats your boat, you must set sail for one (or all!) of the following wineries for a true taste of Southern California including: Bernardo Winery, Carruth Cellars, La Cetto (which produces 90% of Mexico's wine!), Menghini Winery and my favorite – Witch Creek Winery, where all the wines have a feline inspired name. Meow! Wine is definitely one of the top ways to spend an afternoon in San Diego!
When In San Diego, Things to Do and See For Free (Or Almost Free)
I am a self-professed coupon cutter, always looking for ways to save my pennies for a rainy day. Even though there aren't a ton of rainy days in Southern California, those extra pennies add up! When I travel to San Diego, inexpensive but fun activities let me spend my piggy bank on savory meals and centrally located hotels. Take Cabrillo National Monument at 1800 Cabrillo Memorial Drive. Open Daily from 9am-5pm, admission is $3-$5 for access to exhibits, whale watching, tide pools and trails leading to the Old Point Loma Lighthouse. Or visit downtown's Seaport Village for more things to do, for hours of strolling, street entertainers and window-shopping.
On a Budget: Fun things to see in San Diego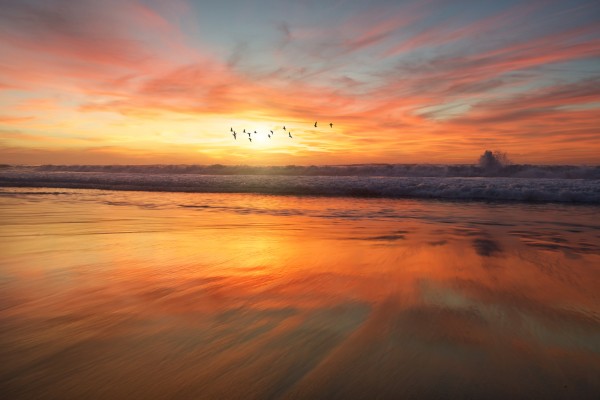 Photo by frank mckenna on Unsplash
What we love most about San Diego is the way the beach community and city life compliment one another. There are tons of free events in San Diego on any given weekend, but planning is key! If you love walking tours (which are also free), then we recommend the Gaslight Quarter in downtown San Diego. Dating as back as 1850, this downtown district is bustling with the old history (hence the gas-lamps and architecture) and with some modern day restaurants, art galleries, hotels and nightlife. Take a tour and snap a photo for your social for this is a true city landmark and one of the many fun things to see in San Diego.
Heading southeast of downtown San Diego, you'll find yourself at Barrio Logan. The special thing about this place is the Chicano Park. A true historic place in San Diego, you'll really see history come to life through the murals. Chicanos (meaning of Mexican origin or descent) were behind the artwork which spreads through the underpass. The murals paint a storyline of the local Mexican roots in San Diego which were restored by the city and still draws visitors each year. Locals can be seen enjoying the park for its many recreational purposes, from a basketball court to bmx riding. Chicano park is one of the many fun (and free) things to see in San Diego.