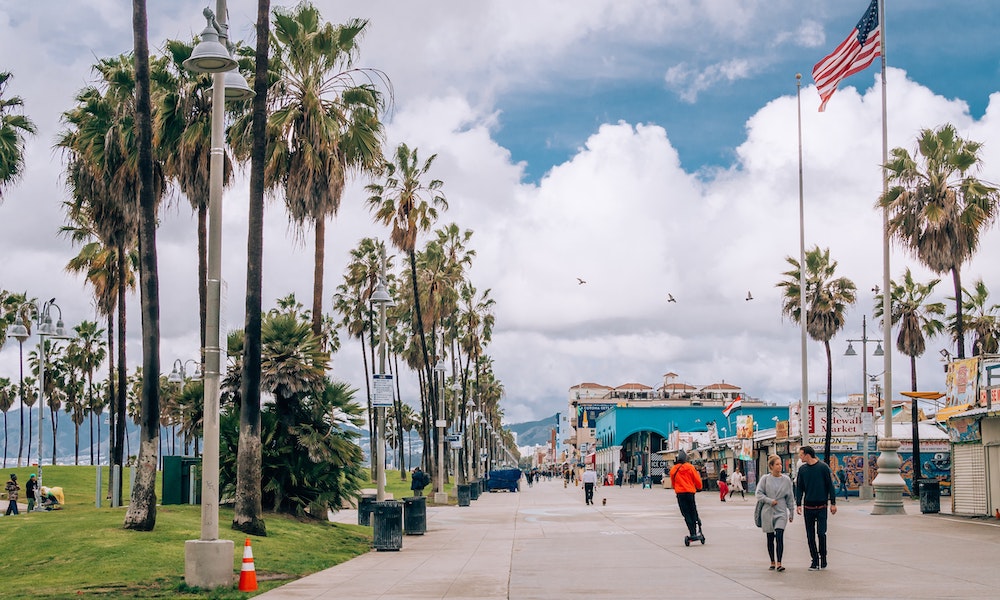 Step to the Heat: What's Going on in Los Angeles
A good way to find out what's going on in L.A. can be as simple as checking the weather forecast. After all, no one wants to sit at the Hollywood Bowl (and outdoor concert venue) during a rainstorm, and not many would dare brave the sweltering temperatures of the valley for a day at Disneyland, regardless of how cute Mickey and Minnie look in their suits. Plan for upcoming events in L.A. with both the weather and traffic in mind. Next: if you prefer not waiting in lines or spending hours looking for parking, you may want to avoid the most popular destinations (ie: the Santa Monica Pier on a Saturday afternoon) and opt for more out of the way spots on the weekend. Save the crowd pleasers for a Tuesday and reap the rewards.
The Great Outdoors: Fun Activities in Los Angeles
Welcome to Los Angeles—home to a seemingly endless stretch of highways and surface streets intersecting in one gigantic urban sprawl. At first glance, as you fly into L.A. (especially at night) the number of lights alone might make any outdoor enthusiast a bit skeptical when it comes to things to do in Los Angeles that's right for them, but it doesn't take long to discover that in addition to being a bona fide concrete jungle, L.A. boasts some of the best outdoor areas in the country, with miles of public beaches, mountainous hiking paths and a ton of outdoor activities (including parasailing, trapeze sailing, and a plethora of maritime adventures).
Location, Location, Location – Finding Your Los Angeles Vibe
Every neighborhood in L.A. (and what to do there) can be as varied as different types of personalities. Preference of locale is often based on more ambiguous but nevertheless real comparisons, including a location's overall 'vibe.' Silverlake and Echo Park are known for a 'hipster' vibe (with a plethora of dive bars and screenwriter filled coffee shops to back this up). Discovering happenings in Southern California might as well be 'what's going on with your aspirational self.' For example, Santa Monica has a more straight edge, 'meet me at Peet's on Montana Avenue and we'll do the stairs off San Vicente' kind of vibe.
L.A. Happenings: Pick Your Pleasure By Zip Code
When it comes to our favorite L.A. neighborhoods, we have a few. We love the stretch of Sunset in Silverlake that's home to Intelligentsia Coffee as well as an Army Navy Store and a bunch of original, specialty shops. We also love Larchmont Village, Abbott Kinney Boulevard, 7th and Grand in downtown L.A. (Bottega Louie is a must), and the Third Street Promenade on a Wednesday (cannot beat the Original Farmers Market). Finding out cool things going on in the L.A. area is often an adventure we like to play by ear, simply by heading to one of our favorite spots and seeing what the zipcode has in store.
Photo by Yoav Aziz on Unsplash.