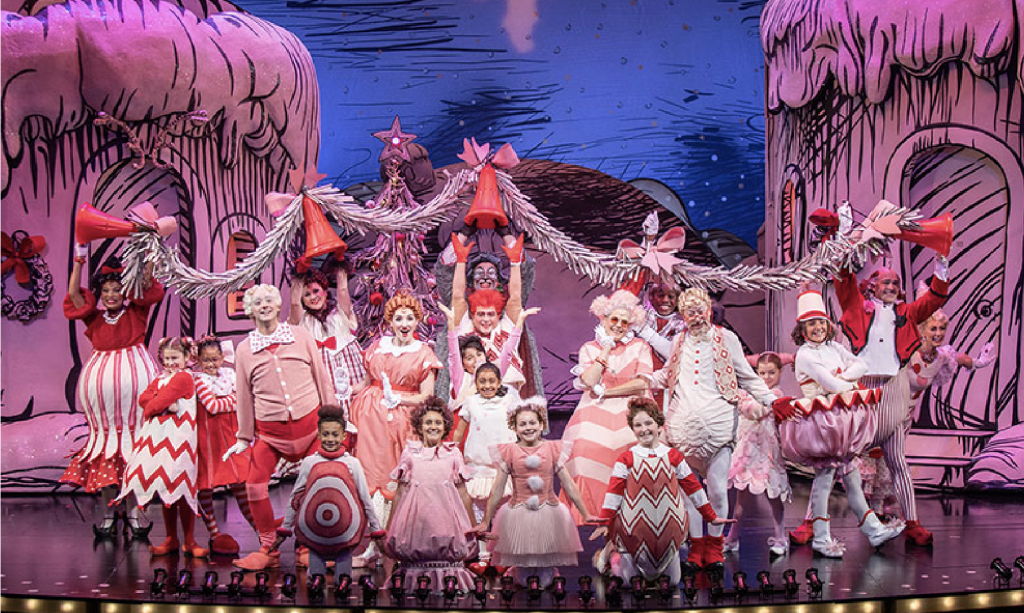 The Program is a regular blog series that offers a curated listing of the most influential Southern California arts partners and their forward-facing vision for the four O's: online, outdoors, outreach—and everyone's ultimate goal—onstage!
These unprecedented times and the impact of COVID-19 have seen the curtains come down on Southern California stages. Theater groups are pivoting the way they deliver performing arts to audiences nationwide. Virtual and streaming opportunities inspires innovative programs and theaters take a look back on archive performances.
Note: Though hours and formats are updated regularly, they can change without notice; best to confirm at venue websites.
Ongoing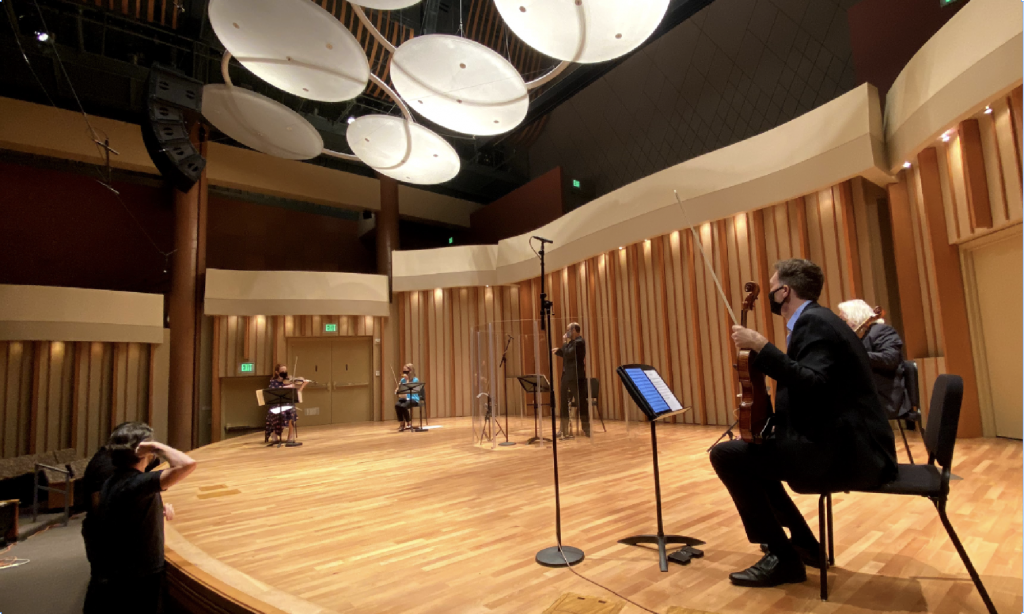 Los Angeles Chamber Orchestra
LACO Close Quarters
Nov. 6-June 4. LACO Close Quarters features 16 digital programs produced exclusively for streaming with visual design by director James Darrah. Darrah—noted for visually and emotionally work at the intersection of theater, music and film—is establishing a first-of-its-kind LACO digital studio, a creative hub that will create works in a variety of mediums. Each LACO concert will be filmed at The Colburn School's Olive Rehearsal Hall socially distanced with no audience and produced for streaming. Free. Watch | YouTube | Facebook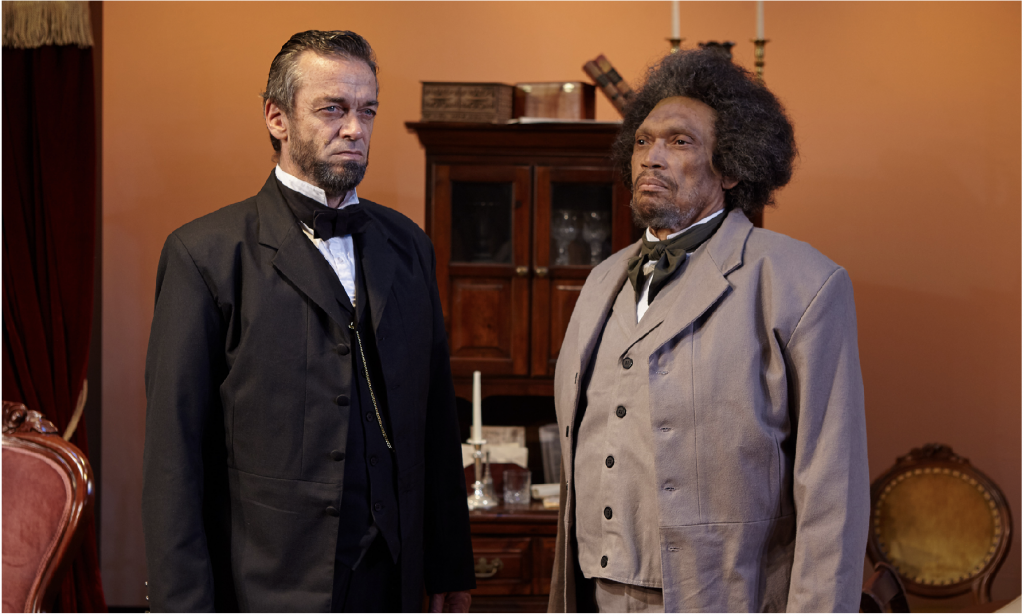 North Coast Repertory Theatre
Necessary Sacrifices
Ongoing. In the summer of 1863, at the height of the Civil War, Frederic Douglass and Abraham Lincoln met over two searing sessions that forever changed the course of history. This West Coast premiere of this riveting drama echoes today's political landscape as it grapples with the issues of war, peace, politics and moral courage. Streaming on showtix4U. northcoastrep.org | Tickets
Geffen Playhouse
Citizen Detective
Nov. 10-Feb. 7. This interactive performance takes audiences back to 1920s Hollywood to sleuth an unsolved murder mystery. The audience will have best-selling true crime author Mickie McKittrick as their guide to uncover evidence, follows clues and break the codes. $65. geffenplayhouse.org | Tickets
Geffen Playhouse
The Future
Dec. 4-Jan. 31. Magician Helder Guimaraes returns to the Geffen Playhouse after his blockbuster, sold-out show The Present, with an interactive at-home illusions into The Future. Audiences will decide which version of events they prefer to see as Guimaraes takes you on a personal journey that reveals secrets and unlocks a mystery. Starting at $85. geffenplayhouse.org | Tickets
SoCal Theaters
Estella Scrooge: A Christmas Carol With A Twist
Nov. 28-Jan. 15. This virtual musical is a fun, updated twist on the Christmas Classic A Christmas Carol. Estella, a Wall Street tycoon and descendent of Ebenezer Scrooge, travels to her hometown on Christmas Eve to foreclose on a Company investment. Presented with an old friendship, serving those less fortunate and a snowstorm causes Estella to be haunted by the spirits that show her the error of her ways. Streaming. $29.99 per household. rubicontheatre.org | wallis.org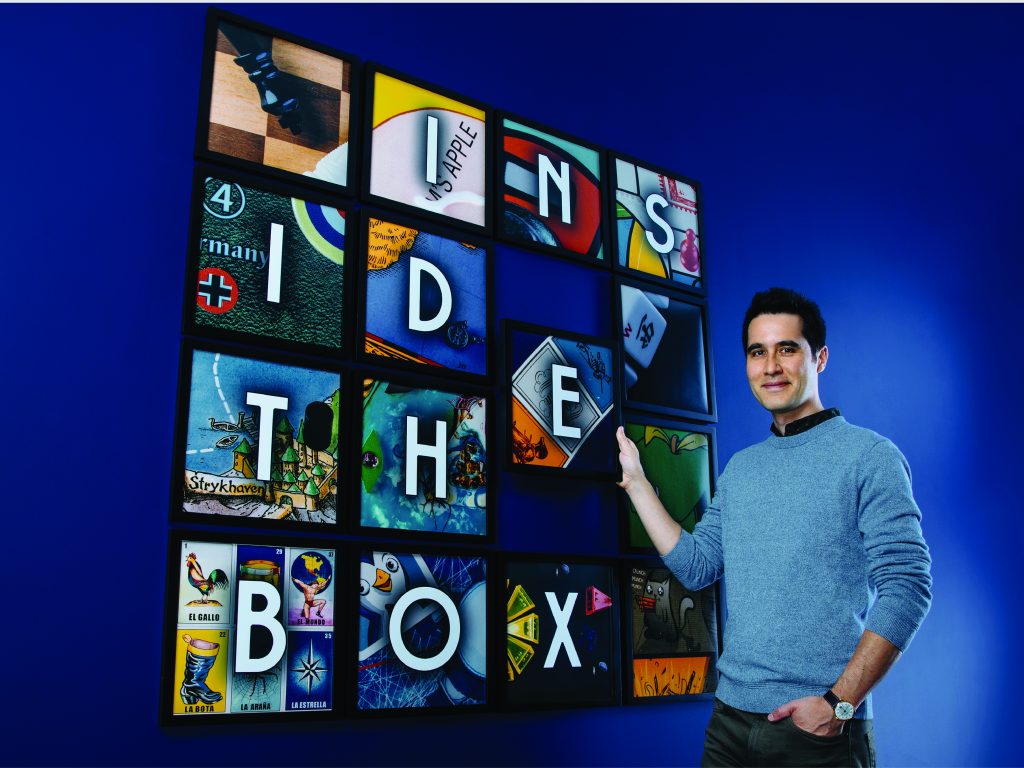 Geffen Playhouse
Inside the Box
Through Jan. 3. Journey into the exhilarating world of games with crossword constructor David Kwong. Twenty-four guests will have a front-row seat to an entirely interactive show of puzzles This smart and wildly entertaining event is filled with wordplay, multi-layered games and surprises. $55+ geffenplayhouse.org | Tickets
SoCal Theaters
A Christmas Carol
Nov. 28-Jan. 3. The hit production of Charles Dickens' A Christmas Carol was filmed for on-demand viewing and will be released to the public on November 28. Tony Award winner Jefferson Mays plays over 50 roles and brings this timeless classic tale to life. $50. Geffen | South Coast Rep | La Jolla Playhouse | Rubicon Theatre | Boston Court Pasadena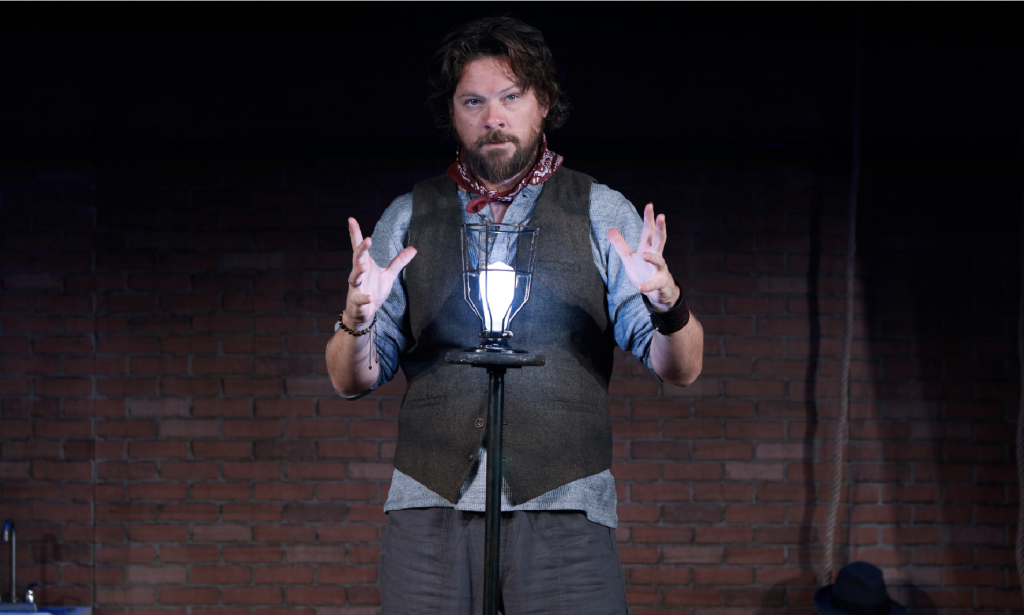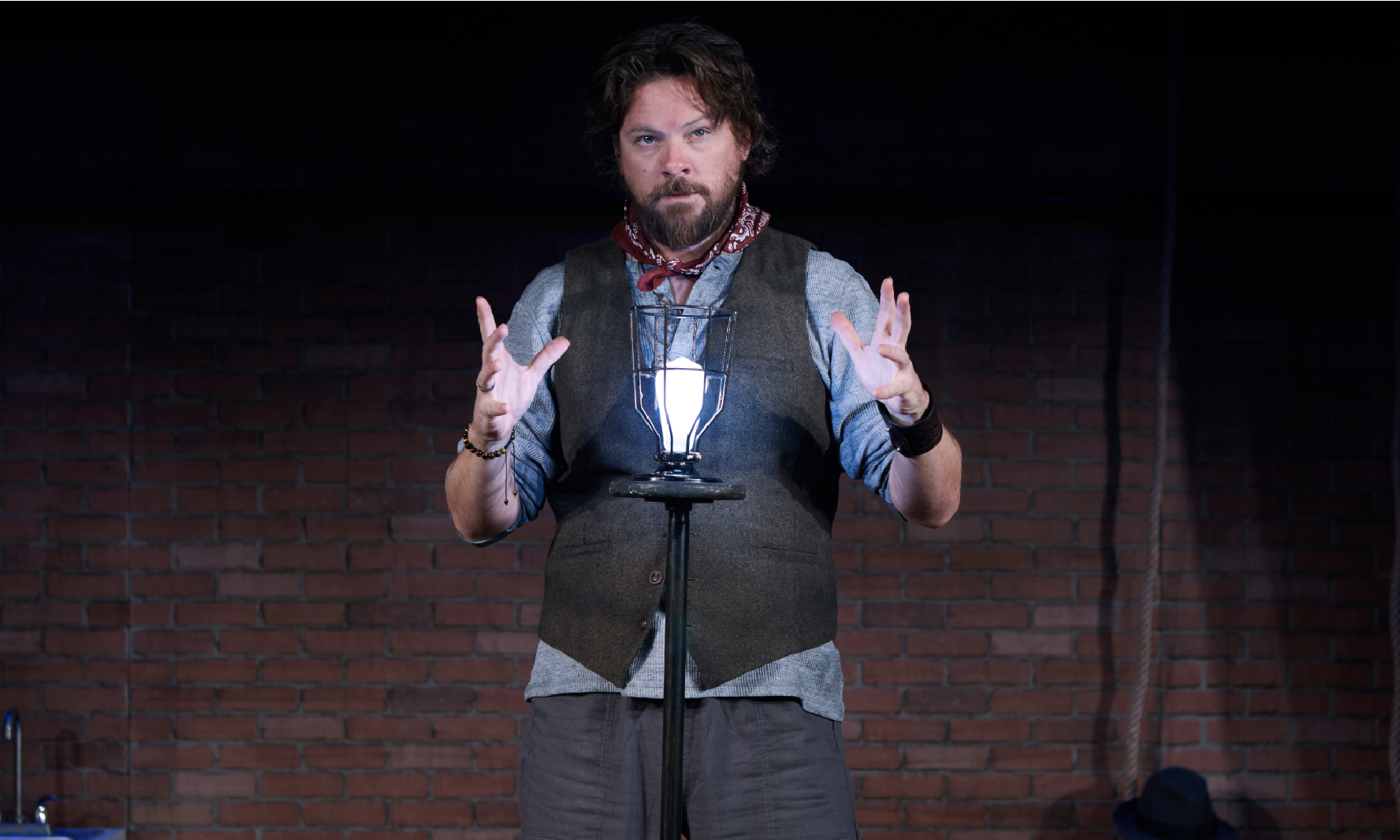 North Coast Repertory Theatre
An Iliad
Dec. 9-Jan. 3. An Iliad, by Lisa Peterson and Denis O'Hare, is a dynamic tour-de-force adaptation of Homer's The Iliad. Richard Baird brings to life the power and humor of this classic poem about the Trojan War and the human cost of war through the centuries. northcoastrep.org
Laguna Playhouse
It's a Wonderful Life: A Live Radio Play
Dec. 19-Jan. 1. The Laguna Playhouse streams Lauren Molina and Nick Cearly of "The Skivvies" as they present a modern adaptation of the seasonal classic "It's a Wonderful Life". This beloved American holiday story of a man that must learn "no man is a failure who has friends" is a great reminder to all about what this season is all about. $20. lagunaplayhouse.com

December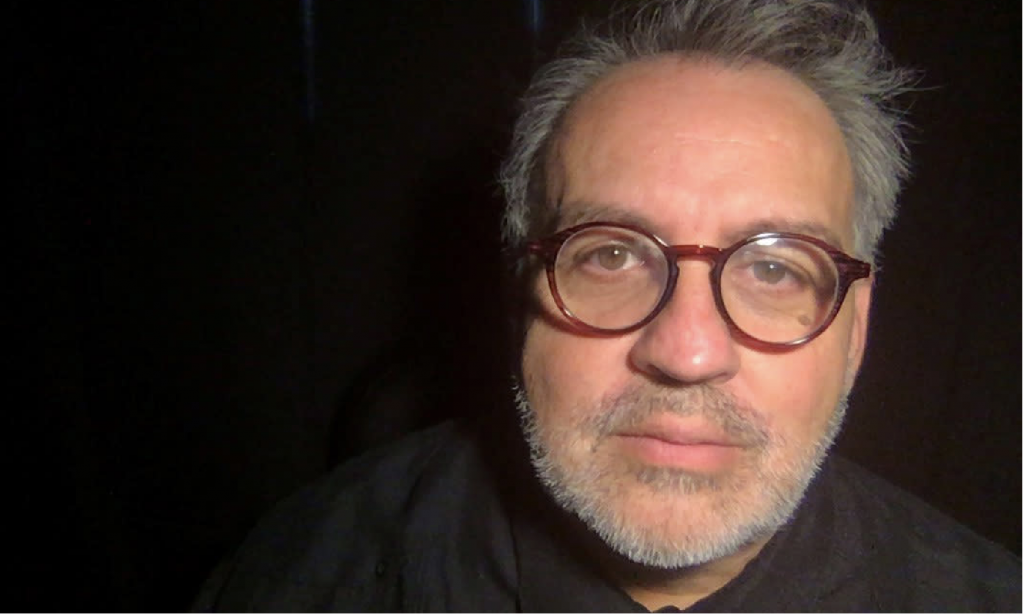 Center Theatre Group
The Greek Trilogy of Luis Alfaro: Mojada
Oct. 31-Dec. 31. Center Theatre Group in partnership with the Getty Museum presents MacArthur Fellow Luis Alfaro's Chicanx adaptations of classic Greek plays, Electricidad, Oedipus El Rey and Mojada in streamed readings filmed at the Kirk Douglas Theatre and premiering over three Saturdays. Alfaro's award-winning trilogy of plays transplant themes of the ancient Greek tragedies into the 21st-century streets of Los Angeles, giving voice to the concerns of the Chicanx and wider Latinx communities. Donations appreciated. On demand. centertheatregroup.com
North Coast Repertory Theatre
A Christmas Carol
Dec. 9-Dec. 31. From the story by Charles Dickens comes A Christmas Carol "as told by one man to whom it matters". A re-imagined twist to the classic holiday tale brought to life by actor James Newcomb. It is a timeless message of hope and redemption. northcoastrep.org | Tickets
Laguna Playhouse
Merry Christmas Darling
Dec 11-28. Heidi Ketternring (Wicked, Broadway in Chicago) and her exceptional band presents the holiday hits of Karen Carpenter in a show that chronicles the life, the troubles and the triumphs of Karen Carpenter. $35 lagunaplayhouse.org | Tickets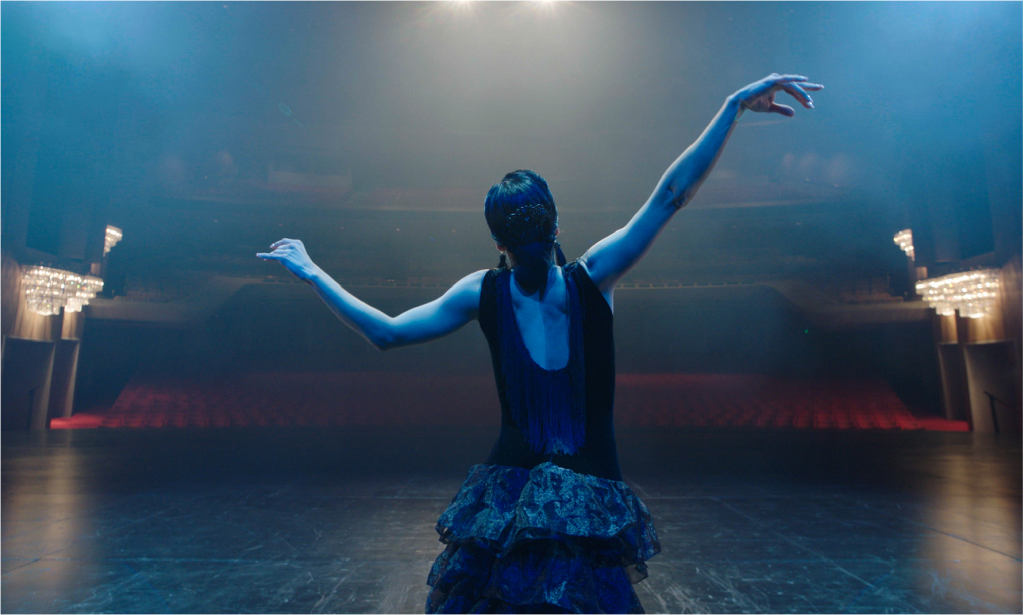 Los Angeles Opera
The Five Moons of Lorca (Las Cinco Lunas de Lorca)
Dec 11-25. Part of the LA Opera On Now platform of digital programming, Digital Shorts pairs today's most in-demand composers with visual artists. The Five Moons is the first of ten new commissions works in the series and is a revision of a 2016 piece about the assassination of poet Federico Garcia Lorca at the beginning of the Spanish Civil War. laopera.org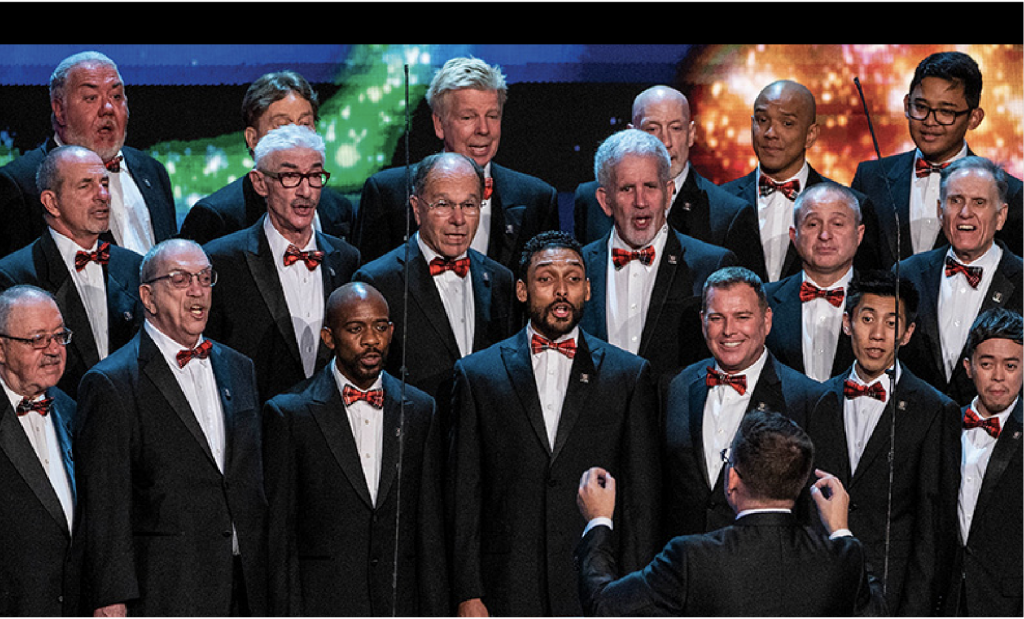 Music Center
61st Annual L.A. County Holiday Celebration
Dec. 24. The annual L.A. County Holiday Celebration presented by the Los Angeles County Board of Supervisors celebrates the dynamic, rich cultures of L.A. County by showcasing the talent, and artistry of L.A.-based artists and community groups. This year, the pre-recorded celebration will be aired on PBS and streamed. Featured performances include the American Youth Symphony, Ballet Folklórico and Mariachi Garibaldi de Jaime Cuéllar, Cuñao, Daniel Ho Trio, Gay Men's Chorus of Los Angeles, Infinite Flow Dance and more. See site for full line-up. 3 p.m. Free. musiccentor.org | PBS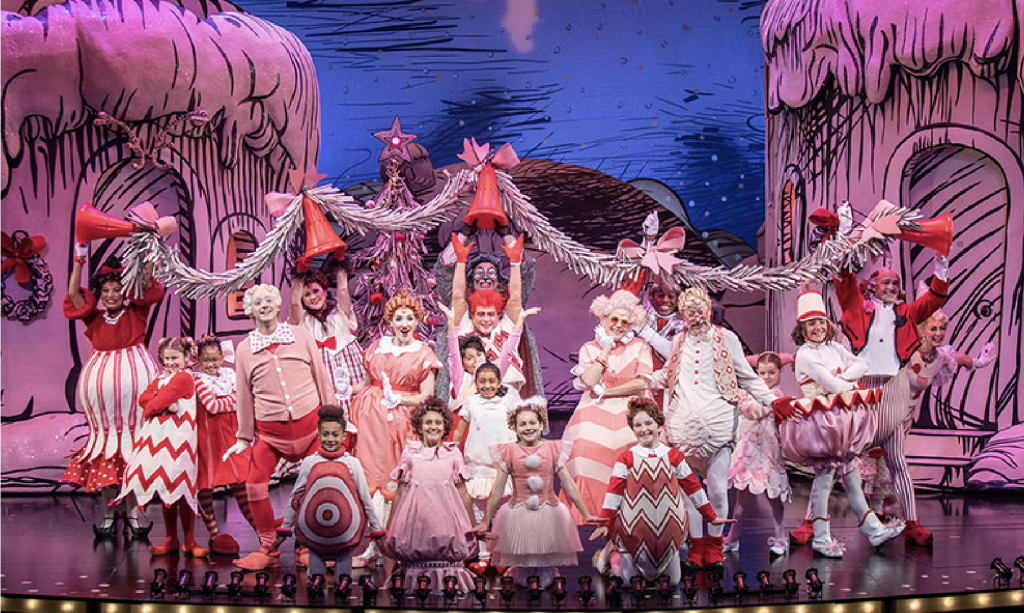 The Old Globe
Dr. Seuss's How the Grinch Stole Christmas!
Nov. 26, Dec. 5, Dec. 20, Dec. 24. The Old Globe's annual production of Dr. Seuss's How the Grinch Stole Christmas! is presented in a new form this year—on the radio. Continue this San Diego tradition with KPBS 89.5 FM or life streamed on the KPBS website or app and enjoy this whimsical musical from home. All scheduled performances air at noon except Christmas Eve is scheduled for 6 p.m. theoldglobe.org | Add to Calendar
Festival Ballet
The Nutcracker
Dec. 19-20, 22-23. Enjoy this family-friendly, bite-sized version of the beloved holiday ballet under an open-air audience tent. Starting $150. 10 a.m., 1 p.m., 4 p.m. Irvine Barclay Theatre, 4242 Campus Dr., Irvine. 949.854.4646. Tickets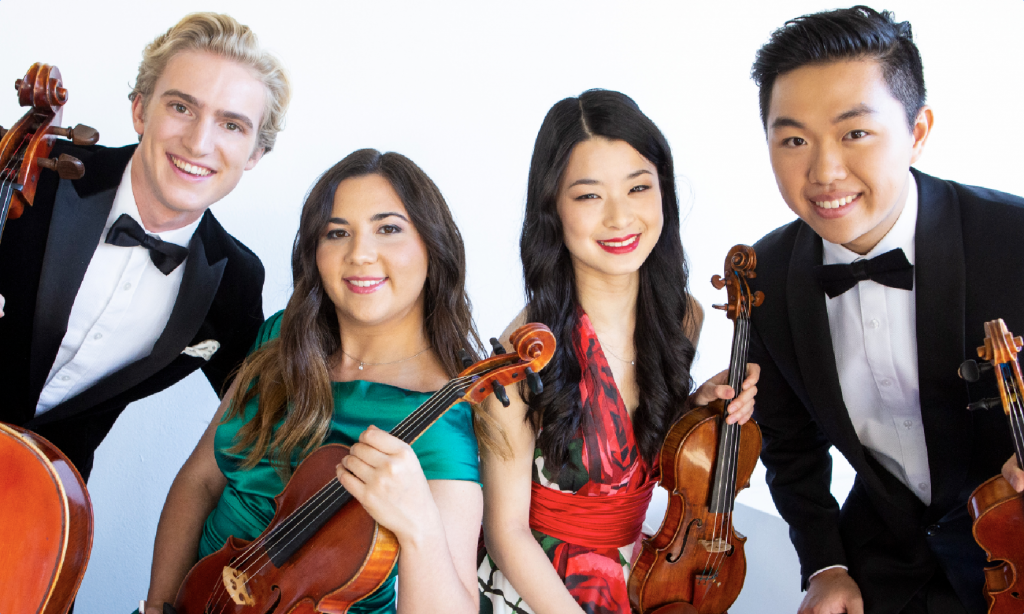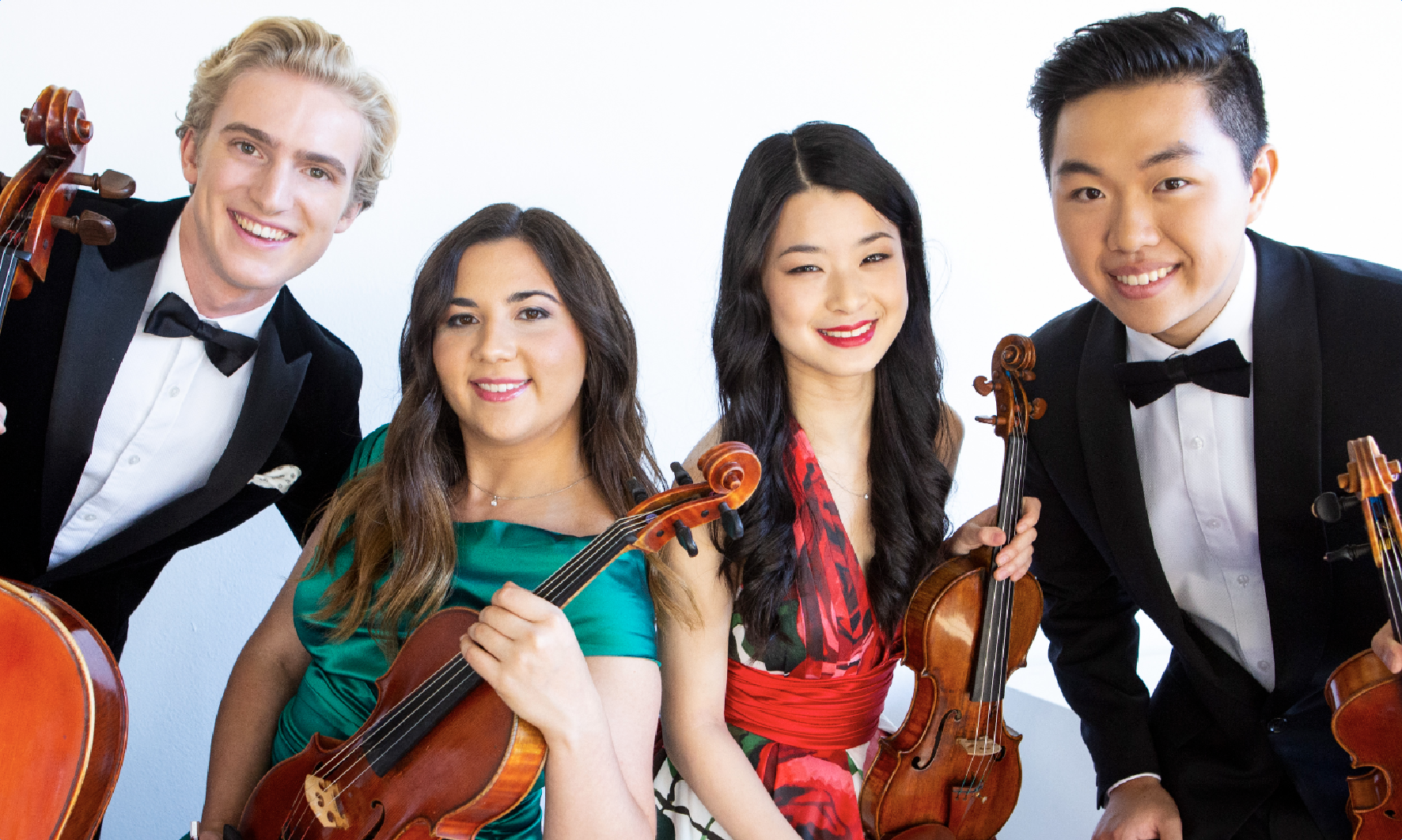 Colburn School
Colburn Artists Series: Viano String Quartet
Dec. 20. The talented Viano String Quartet, Colburn's Ensemble-in-Residence, takes the stage to perform classic quartets by Mendelssohn, Dvorák, and Mozart contemporary Joseph Bologne as well as an atmospheric piece from contemporary composer Caroline Shaw. 7 p.m. Free. colburnschool.edu
SoCal Theaters
Tchaikovsky—Live from Florence
Dec. 20. Based on the original production of Our Great Tchaikovsky featuring an extended focus on The Nutcracker ballet, Hershey Felder brings a holiday treat, life from Florence. 5 p.m. $55. thewallis.org | rubicontheatre.org | Add to Calendar
Laguna Playhouse
Disenchanted!
Dec. 18-20. A hilariously funny musical comedy that features familiar storybook heroines. Unhappy with how today's pop culture portrays them, these disenchanted princesses have come to life to set the record straight. $20. lagunaplayhouse.org | Tickets
Troubadour Theater
The Winter Warlockdown Holiday Party
Dec. 10-20. Celebrate the Troubadour Theater's 25th season with the Troubies in your own living room with a live virtual holiday party. Expect singing, dancing, comedy as the Troubie's deliver some much needed holiday cheer. $60. troubie.com | Tickets
Music Center
Josh Groban: His First Ever Holiday Concert
Dec. 19. In his first ever holiday concert, Josh Groban will get you in spirit of the season alongside alumni from The Music Center's Spotlight program. $5 from each ticket purchased by Music Center patrons will be donated to support the arts education programs. Starting $35. musiccenter.org | Tickets
Musco Center
Nochebuena—Christmas Eve in Mexico
Dec. 19. Add music and dance to your holiday tradition this year with two of L.A.'s most acclaimed ensembles: Ballet Folklórico de Los Angeles and Mariachi Garibaldi de Jaime Cuéllar. 7 p.m. carpenterarts.org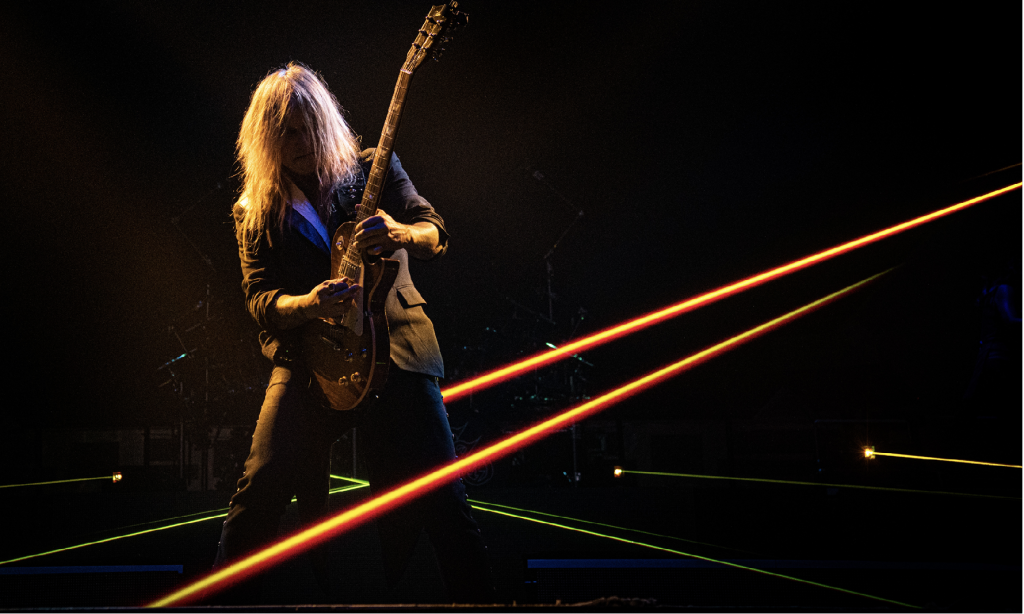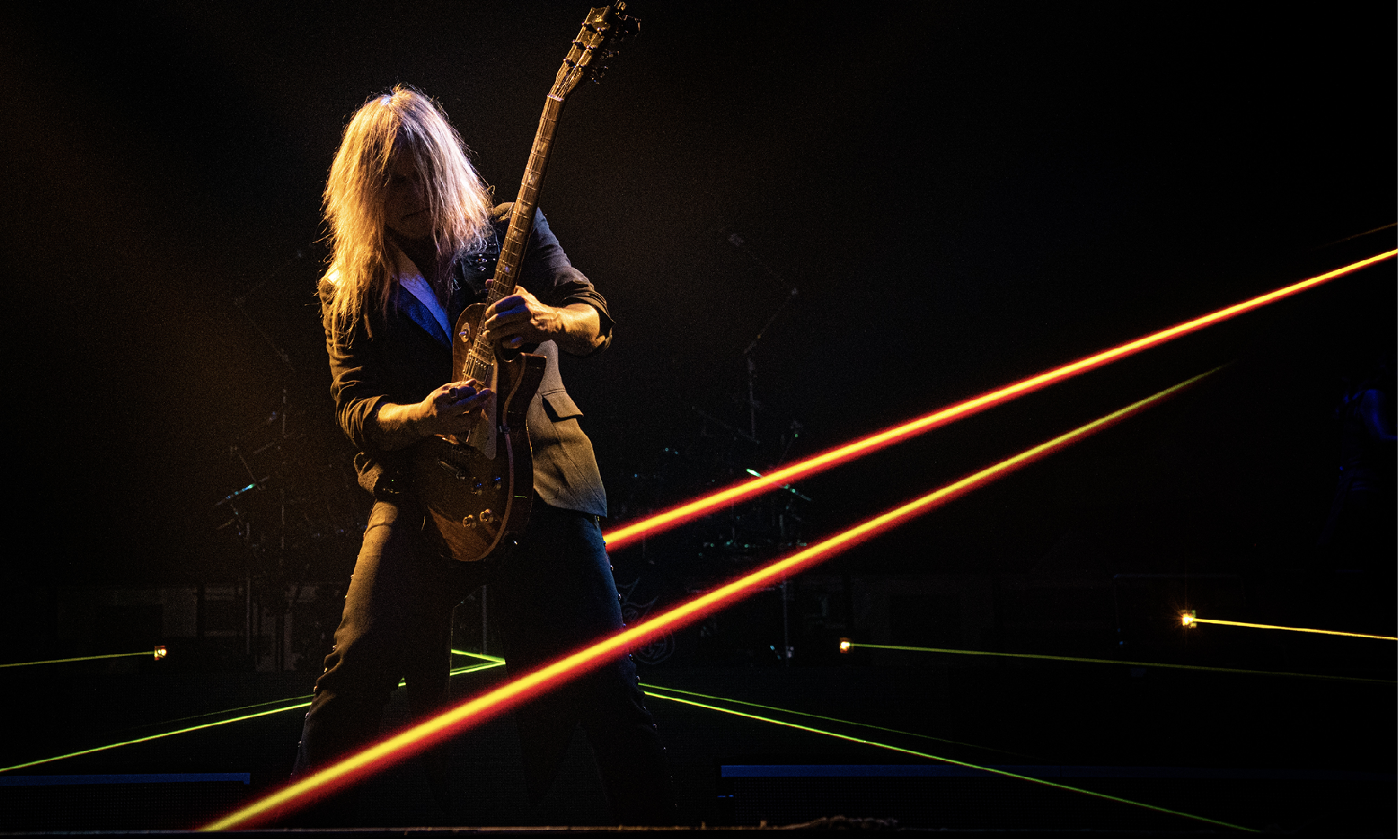 Trans-Siberian Orchestra
Christmas Eve and Other Stories Live in Concert
Dec. 18. The rock holiday tradition comes to your home for the first time ever in a special live stream event. TSO performs an all-new staging of its beloved album "Christmas Eve and Other Stories," bringing some much-needed rockin' Christmas spirit to audiences everywhere. In addition to the full album concert, fans will view special pre-show content including behind-the-scenes footage and classic interview segments. 5 p.m. $30. trans-siberian.com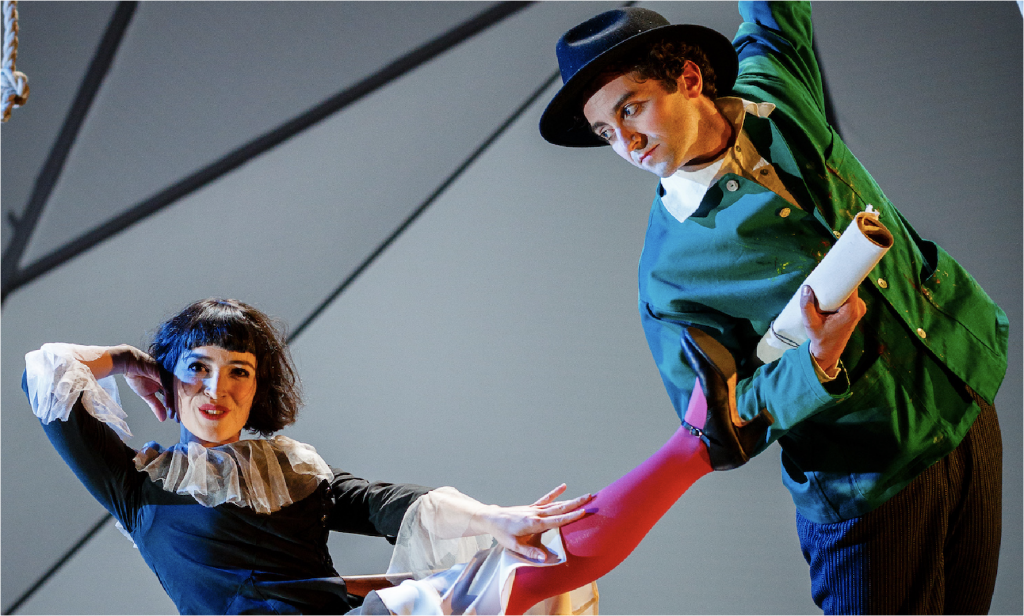 The Wallis Annenberg Center for the Performing Arts
The Flying Lovers of Vitebsk
Dec. 11-18. The Wallis is making Bristol Old Vic, Kneehigh and Wise Children's production of The Flying Lovers of Vitebsk available on-demand. Enter the magical world of artist Marc and Bella Chagall—partners in life and on canvas. The picture of romance, the Chagalls navigated the devastation of war together. $21.38 (depending on exchange rates). wallis.org | Tickets
Laguna Playhouse
Yes, Virginia
Dec. 17. Yes Virginia, starring Mindy Sterling (Austin Powers, iCarly) and Arnetia Walker (The Wiz, Dreamgirls) is a feel-good holiday comedy that is sure to warm your heart. In a twist of fate, a housekeeper and mother's helper becomes the one cared for by her long time employer.This sudden role reversal bonds them in a way that they hadn't been able to do in the past. 4 p.m. Starting at $20. lagunaplayhouse.org | Tickets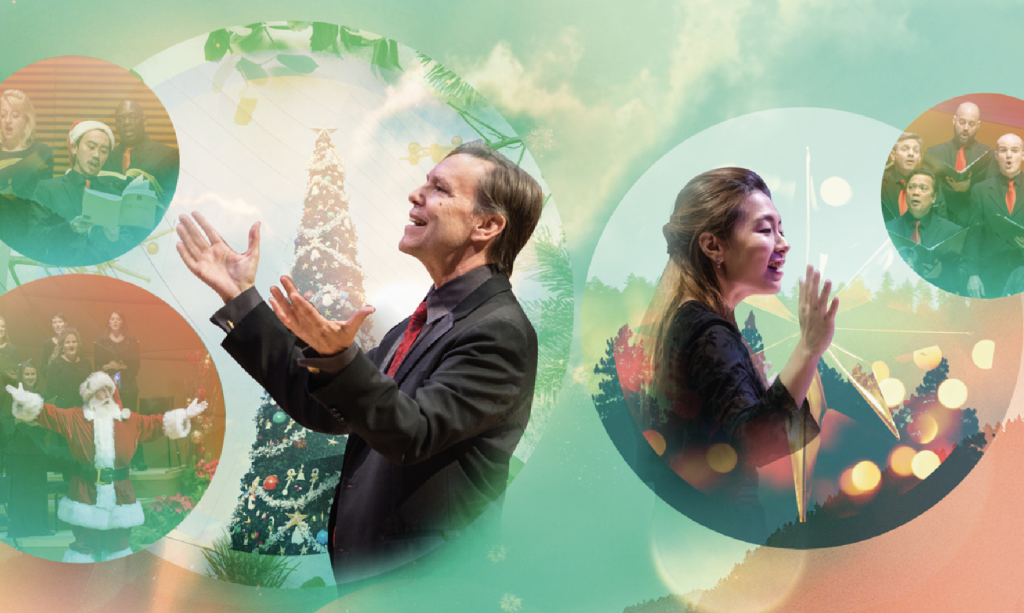 Los Angeles Master Chorale
Holiday Karaoke
Dec. 17. Grant Gerhson and Jenny Wong leads audiences in a full-length, live streamed event that draws on the Master Chorale's popular holiday programs such as Festival of Carols and the Messiah Sing-Along. Join the Master Chorale in a heartwarming holiday program that will bring together friends and thousands of others across the global virtual community. 7 p.m. lamasterchorale.org
Musco Center
Nochebuena—Christmas Eve in Mexico
Dec. 17. Add music and dance to your holiday tradition this year with two of L.A.'s most acclaimed ensembles: Ballet Folklórico de Los Angeles and Mariachi Garibaldi de Jaime Cuéllar. 7 p.m. muscocenter.org
East West Players
Crazy Talented Asians: Holiday Edition
Dec. 13. Crazy Talented Asians began in September 2018, inspired by the widely successful film Crazy Rich Asians and it celebrates the visibility of Asian-Americans in media with a night of musical performances, dancing, laughter and art. In its' second live streaming presentation of Crazy Talented Asians, founder AJ Rafael will host a program of music, comedy and poetry to celebrate the holidays. 5:30 p.m. eastwestplayers.org | Facebook
Center Theatre Group
Matthew Bourne's The Car Man
Dec. 11-13. Catch one of modern dance's most thrilling and entertaining shows—a live captured performance at Sadler's Wells Theatre in London. Based loosely on Bizet's popular opera Carmen, The Car Man has one of the most instantly recognisable scores in New Adventures' repertory. $10. centertheatregroup.org | RSVP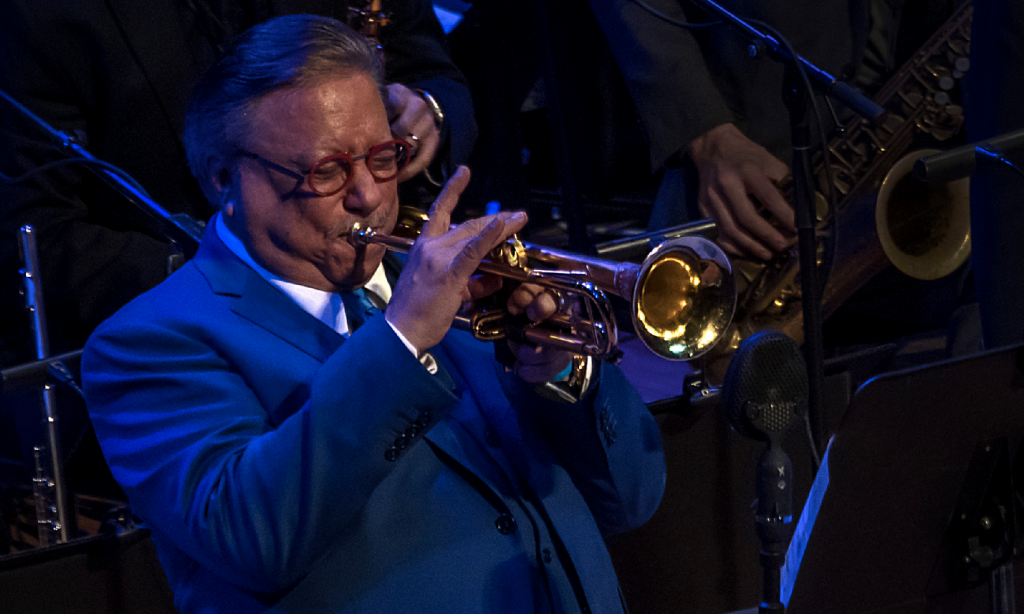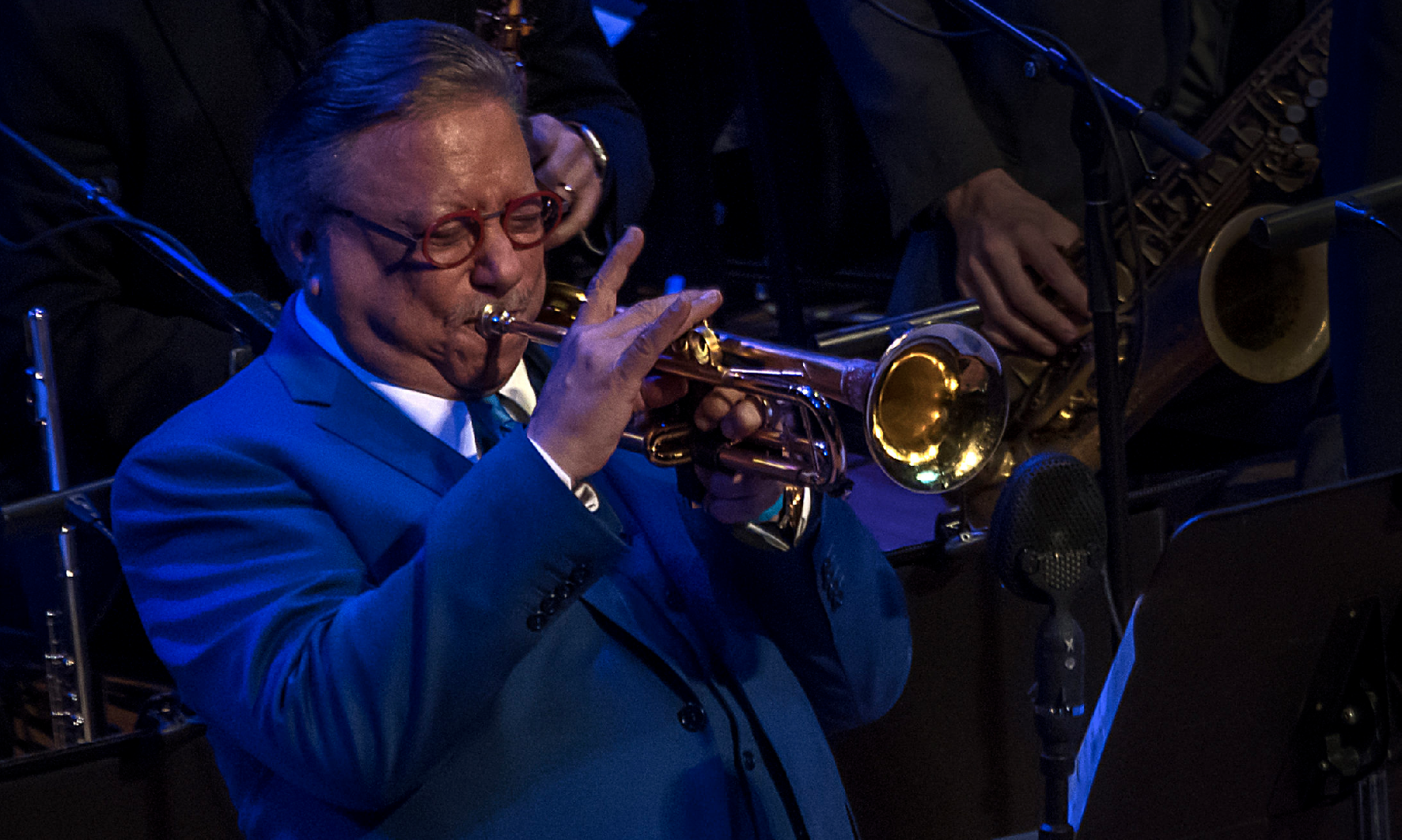 The Broad Stage
Arturo Sandoval Live from The Broad Stage
Dec. 5-13. Cuban born Arturo Sandoval is an accomplished trumpeter, pianist and composer who was honored with the Presidential Medal of Freedom for his gifts by President Barack Obama. This Grammy, Emmy and Billboard Award Winner brings lively Latin jazz to your home on demand from The Broad Stage. $10. Free for members. thebroadstage.org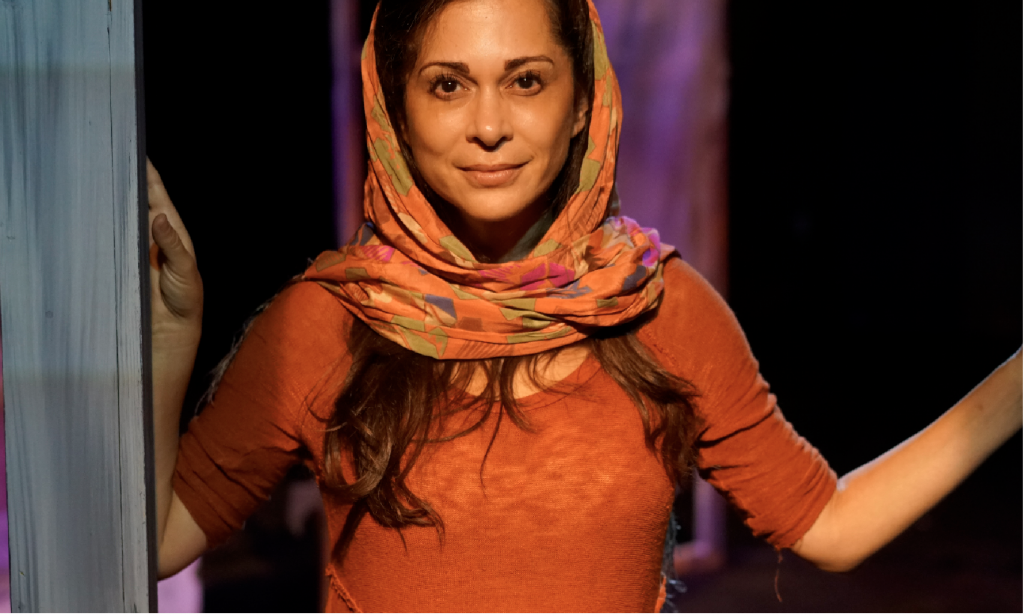 The Roustabouts Theatre Co.
No Way Back
Nov. 14-Dec. 13. Written by Mahshid Fashandi Hager, this harrowing tale is based on her experience as a 10-year-old fleeing Iran with her family during the Islamic Revolution in 1979. Her family's secret escape out of the country will keep you on the edge of your seat until the very last scene. $25-$100. theroustabouts.org | Add to Calendar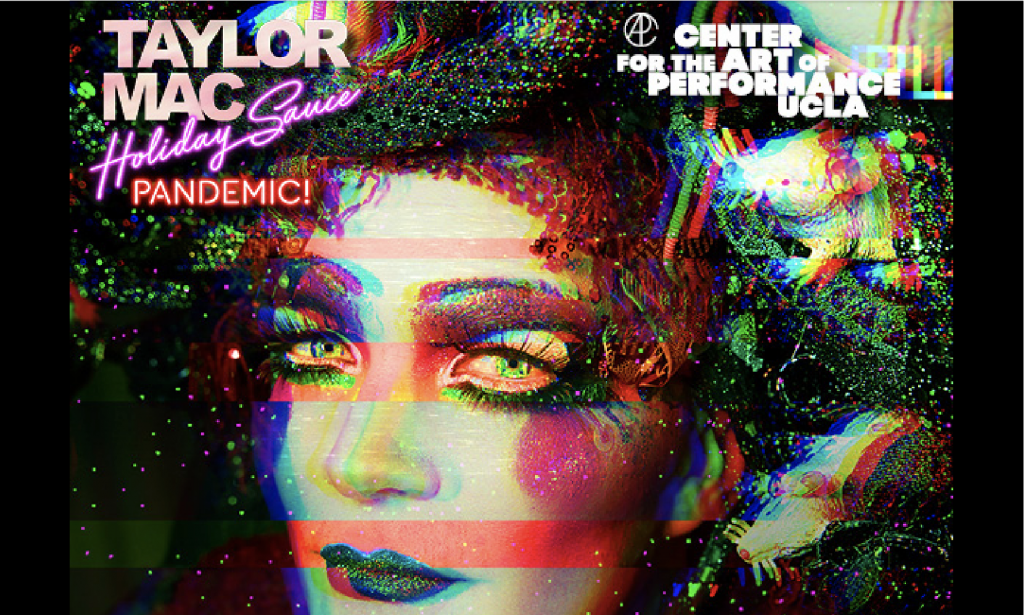 CAP UCLA
Taylor Mac's Holiday Sauce… Pandemic!
Dec. 12. Christmas as calamity—2020 Ibsen Award winner and MacArthur Fellow Taylor Mac and his long time collaborators, designer Machine Dazzle, Music Director Matt Ray and producers Pomegranate Arts join together to celebrate the holidays in all of their dysfunction. 7 p.m. Registration for the event is $25, but if you are in a position to support at a higher level, it is greatly appreciated! Patrons who support the benefit event with a gift of $100 or more will be invited to an After Party with special appearances from Holiday Sauce cast members. cap.ucla.edu | Add to Calendar
The Robey Theatre Company
Virtual Kwanzaa Holiday Celebration
Dec. 11. Join the Robey Theatre Company for a virtual celebration of Kwanzaa featuring musical performances by Cydney Wayne Davis, Julio Hanson, Marva Smith plus the Hearts On Fire Choir. In addition to musical performances audiences can expect to laugh with comedy performances by Vanja Renee and Stevie Mack to name a few. 6 p.m.-7:30 p.m. $10 suggested donation. therobeytheatrecompany.org | Register
Segerstrom Center for the Arts
Women of Broadway: Megan Hilty
Dec. 11. Megan Hilty is one of Broadways brightest stars and she returns to Segerstrom Center for a musical celebration on the Argyros Plaza. Enjoy Broadway favorites combined with holiday classics for a live performance that is sure to fill you with holiday spirit. 4 p.m. $450 (six person pod). 600 Town Center Dr., Costa Mesa. scfta.org
The Ford
Young Queer LA
Dec. 8. Young Queer LA will highlight queer folks of color who are coming together to re-imagine the club scene through drag. Led by Alison M. De La Cruz, a multi-disciplinary theater artist, arts educator, and community organizer, panelists will reflect on how race, culture and place inform their artistic expression, while also discussing the intimate relationship between collectivity and freedom in queer communities. 6:30 p.m. Facebook
Salastina
Virtual Happy Hour: Dame Evelyn Glennie, Percussion
Dec. 8. Join Dame Evelyn Glennie, a GRAMMY award winning, premier solo percussionist for Salastina's Virtual Happy Hour. In addition to her accomplishments worldwide, Glennie has composed for film, theatre and television. 10 a.m. salastina.org | RSVP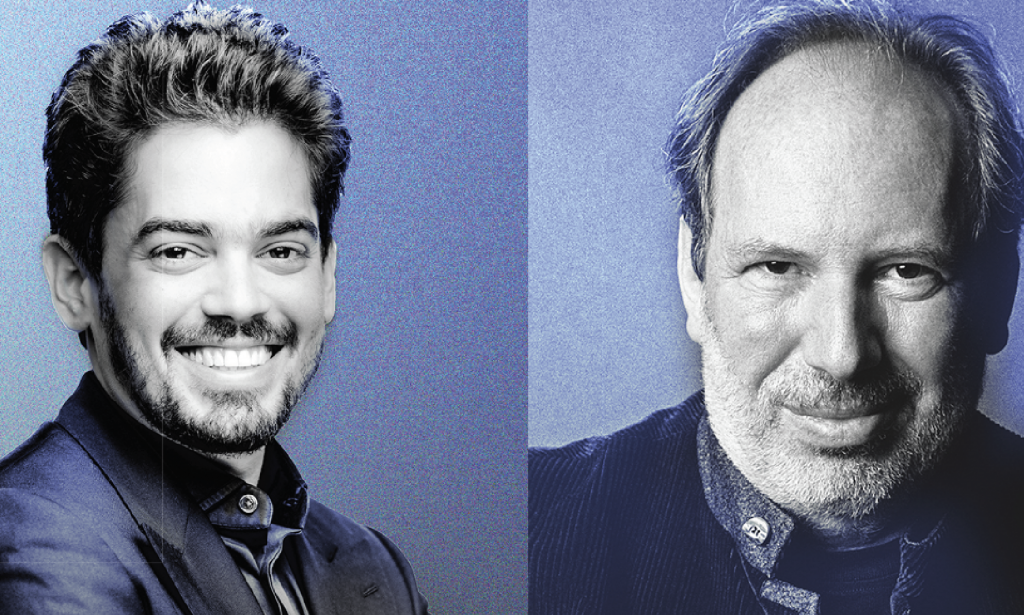 Israel Philharmonic
Pre-Hanukkah Global Celebration
Dec. 6. The Israel Philharmonic Foundation and American Friends Israel Philharmonic present a powerful message of hope through a streaming program of music, instrumental performances and behind-the-scenes interviews. Ronalee Shomon (Fauda) hosts the show with special appearances by celebrity guests as well as Academy-Award winning film composer Hans Zimmer and music director Lahav Shani. Free. 11 a.m. afipo.org | RSVP
Segerstrom Center for the Arts
Holidays Around the World
Dec. 5. The Julianne and George Argyros Plaza transforms into a winter wonderland for live cultural, traditional holiday performances from around the world. Masks required. $15 per viewing pod. 600 Town Center Dr., Costa Mesa. scfta.org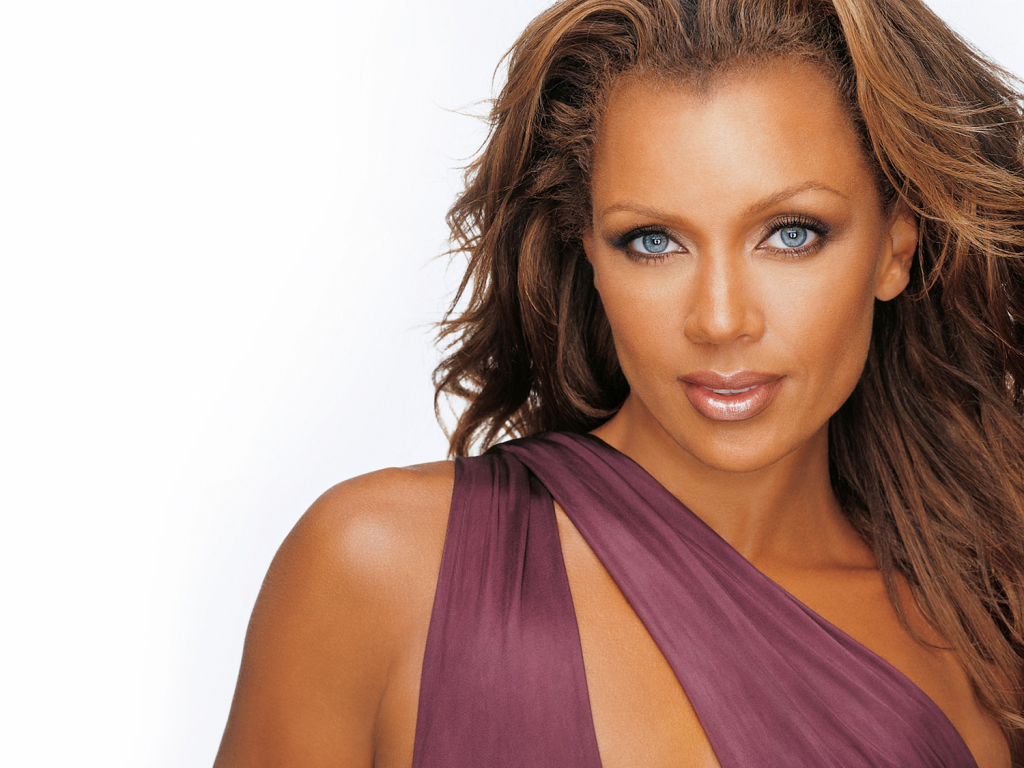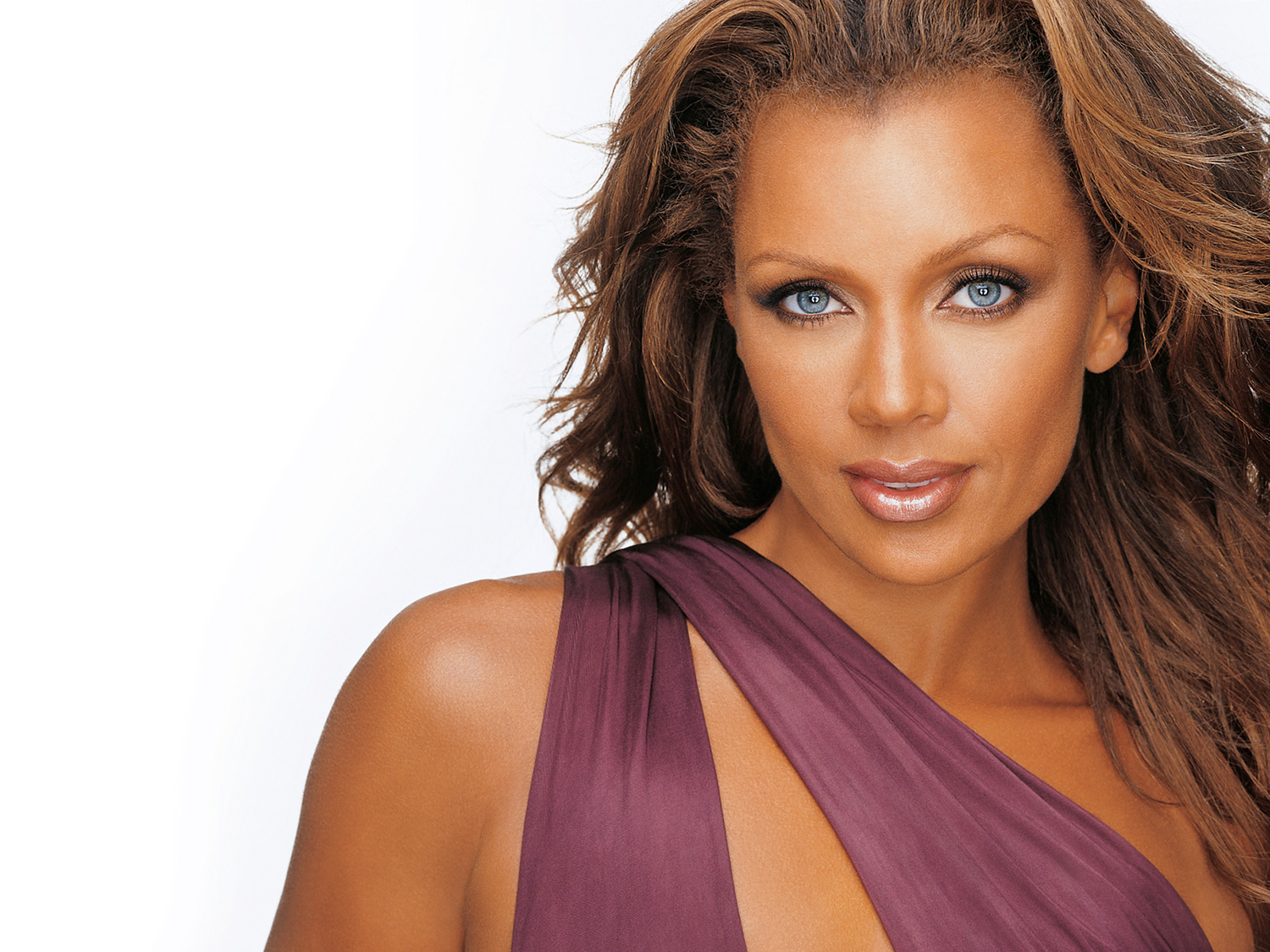 Segerstrom Center for the Arts
Women of Broadway: Vanessa Williams
Dec. 5. Streamed live from New York's Shubert Virtual Studios is a concert series that features award winning singer/actress Vanessa Williams who performs Broadway show tunes, pop songs and personal stories from her celebrated career. $30 scfta.org | Read More
Salastina
Virtual Happy Hour: Jessie Montgomery, Composer
Dec. 1. Join acclaimed composer, violist and educator Jessie Montgomery for Salastina's Virtual Happy Hour. She will perform her classical music with elements of improvisation, language and social justice interwoven into the experience. 6 p.m. salastina.org | RSVP
November
Center Theatre Group
Kristina Wong for Public Office
Oct. 30-Nov. 29. Performance artist, comedian and elected representative Kristina Wong takes her raucous campaign online—broadcast live from her home to yours—to arouse civic engagement and counter-hijack our democracy. This interactive comedic performance mashes up campaign rallies, church revivals, and solo theater shows to uncover the history of voting, what it means to run for local office and the impact artists can have on democracy. Performance video available on demand Oct. 30 at 8 p.m. until Nov. 29 at 11:59 p.m. $10; Free for members. centertheatregroup.org
City Ballet
Moving Forward
Nov. 13-29. The 28th anniversary City Ballet season opens under the direction of Steven Wistrich, featuring a diverse program of ballets by Elizabeth Wistrich and Geoff Gonzalez. Works will include two world premieres to be enjoyed in the comfort of your home. cityballet.org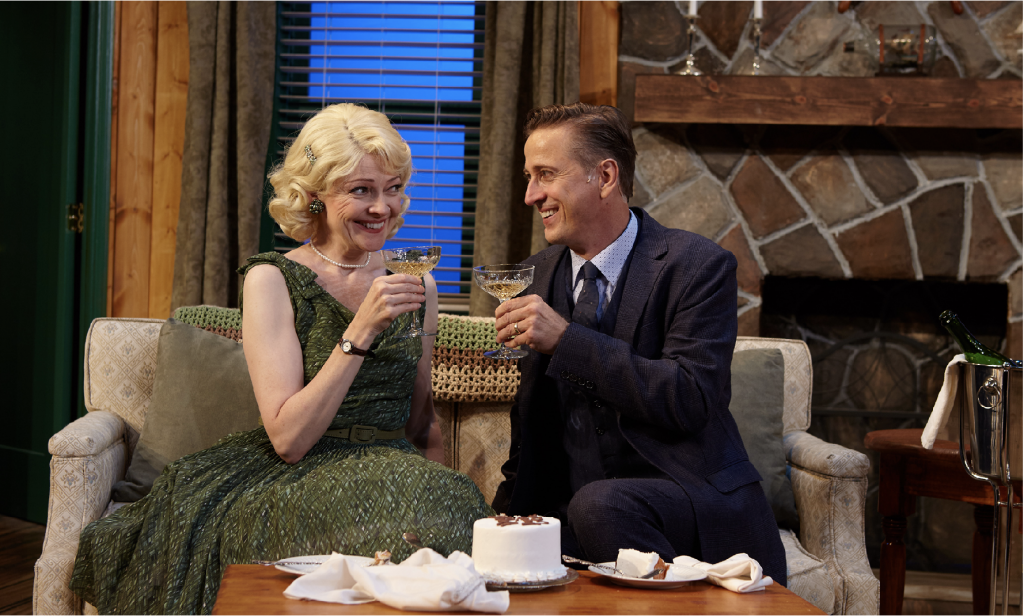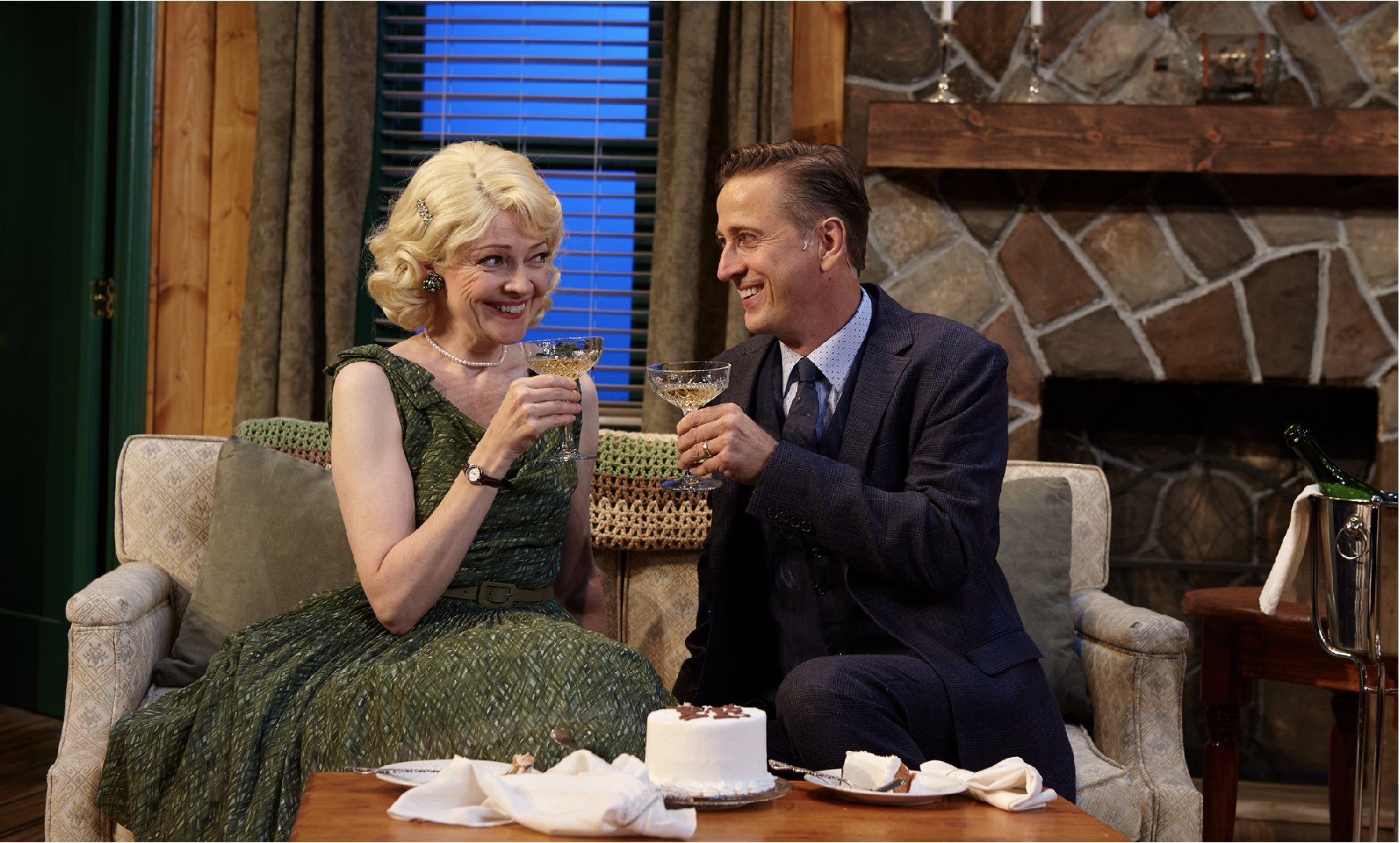 North Coast Repertory Theatre
Same Time, Next Year
Oct. 21-Nov. 29. Bernard Slade's wickedly funny comedy explores a 25-year love affair between two seemingly ordinary people who meet once a year. Same Time, Next Year deftly examines the monumental political, social, and most of all, the personal changes that impact the lovers during that quarter century. Streaming on Showtix4U.com. $35. northcoastrep.org | Add to Calendar
SoCal Theaters
A Paris Love Story—Live from Florence
Nov. 22. In a live streamed musical event, Hershey Felder performs as Claude Debussy LIVE from Florence in A Paris Love Story. Felder brings to life the life and music of impressionist composer Claude Debussy. $55. 5 p.m. thewallis.org | rubicontheatre.org | anoisewithin.org | Add to Calendar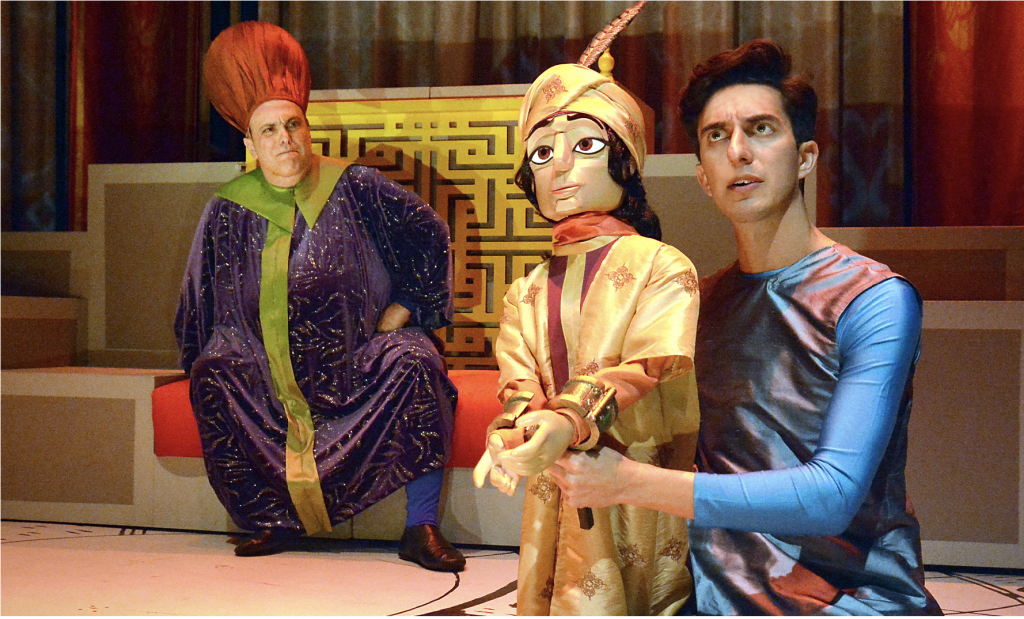 Imagine Theatre
The Tale of Turandot
Nov. 14, 15, 21, 22. Imagine Theatre presents a professionally recorded version of the 2019 production of The Tale of Turandot a story inspired by a centuries-old story. Director Armina LaManna reimagines the story into a family-friendly production that is geared towards children between the ages of four to twelve by incorporating puppetry and video projections and other creative elements. Free. imaginetheatreca.org | RSVP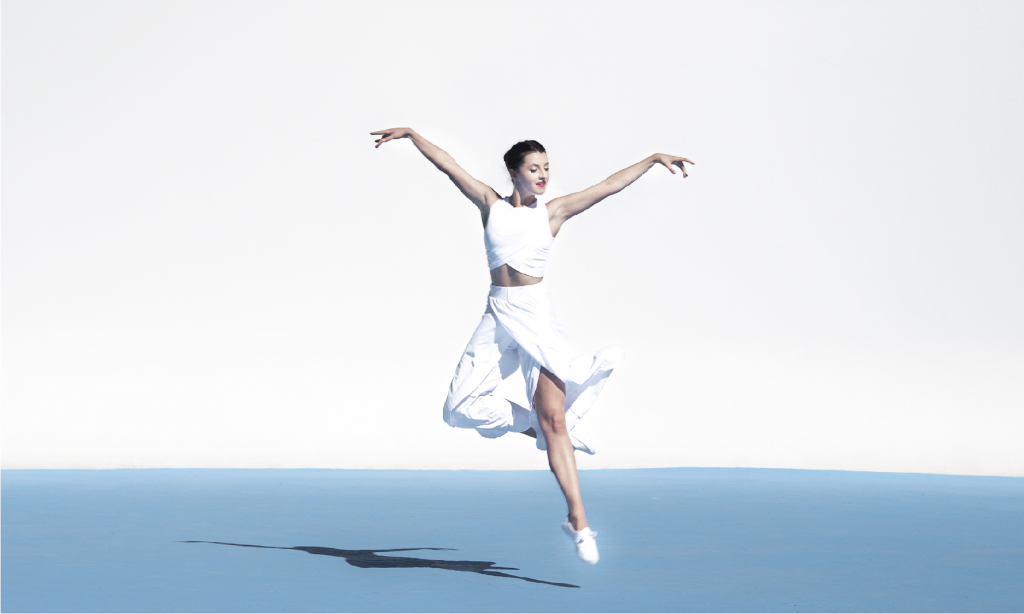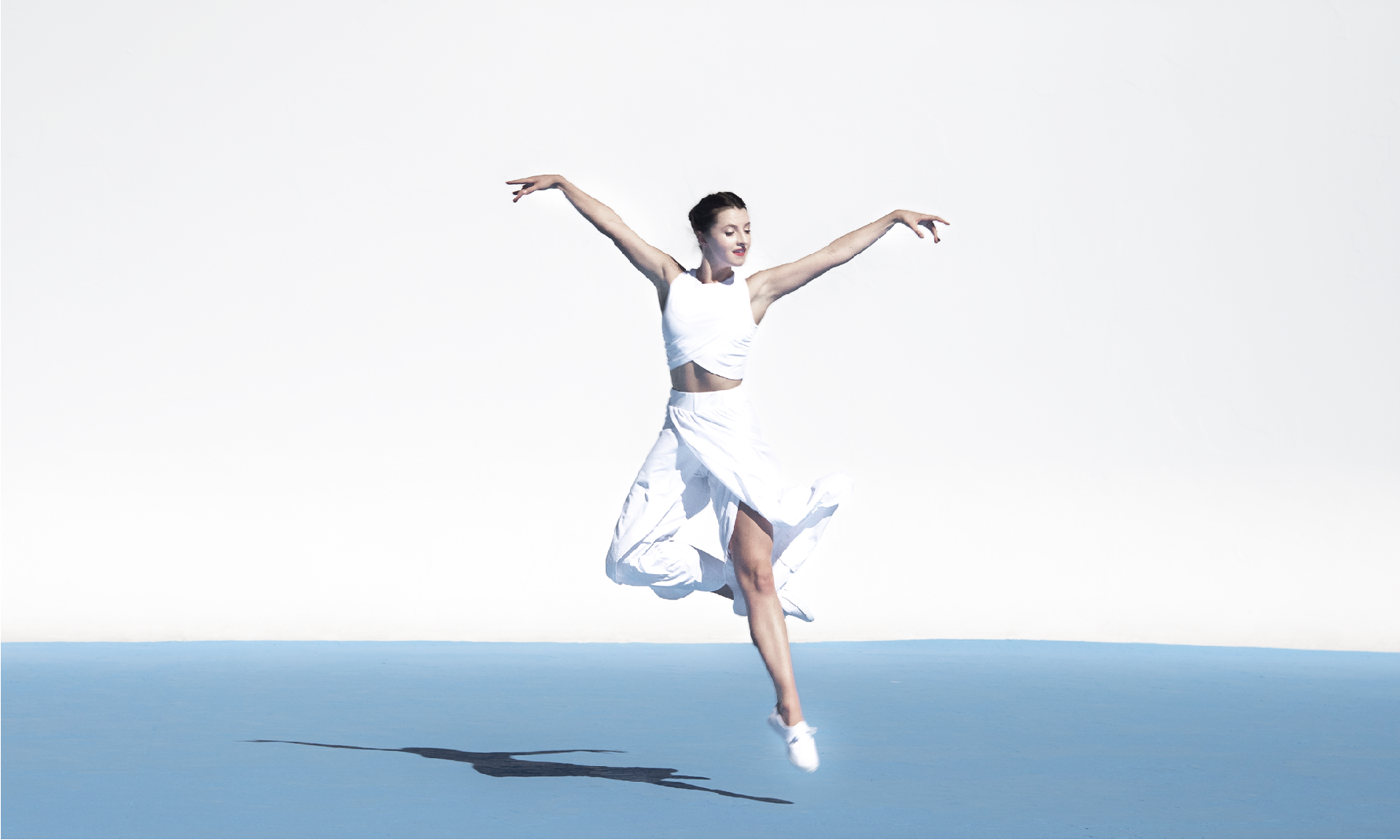 Barak Ballet
Virtual Gala 2020
Nov. 21. Barak Ballet's gala is a live streamed dance event with a grand reveal of a brand new, cinematic ballet created by artistic director Melissa Barak. See behind-the-scene rehearsal footage, artist interviews and and after party that includes breakout rooms with the film's cast and creative team. For a truly enhanced experience, Eataly, Good Grac!ous and Cocktail Courier have partnered with food and drink pairings to the event. Starting $100. 6 p.m. barakballet.org | Tickets | Add to Calendar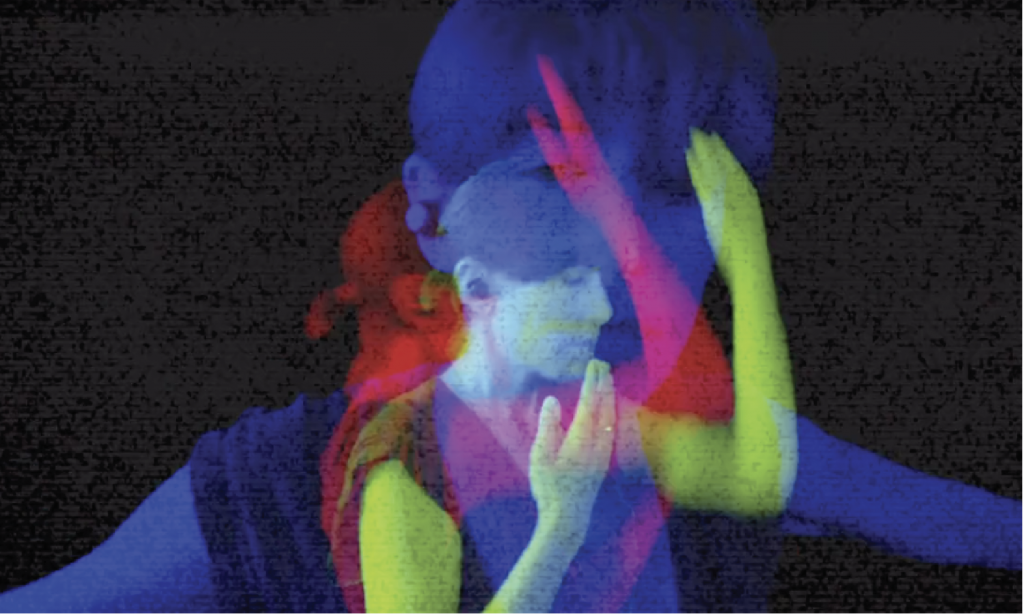 CalTechLive!
Blood/Sugar
Nov. 21. Creator, director and performer Diana Wyenn's invites audiences into her home for one-night only virtual performance. Through the use of multimedia effects, original movement and Wyenn's physical surrounds, Blood/Sugar tells the vivid story of the life-sustaining self-care that diabetes demands from one out of every ten American adults. This sobering personal narrative that masterfully weaves statistics, historical perspective and Shakespearean text was originally conceived in 2017 but re-imagined for the current times and the challenges of high-risk individuals contracting COVID-19. 7 p.m. events.caltech.edu | Tickets
The Ford
Movement/Matters
Nov. 21. The LA Phil's Ford Digital Festivals are curator-led virtual programs offering an in-depth exploration of a single theme through multi-disciplinary performances, workshops and conversations captured for video. 10 a.m. theford.com | Add to Calendar
Pasadena Symphony and POPS
Gershwin & Dvorak
Nov. 21. Soloist Llewellyn Sanchez-Werner performs Gershwin's Rhapsody in Blue in the new online series of chamber music curated by Music Director David Lockington. The performance will be followed by Pasadena Symphony musicians up close and personal performing the greatest of chamber music masterpieces. pasadenasymphony-pops.org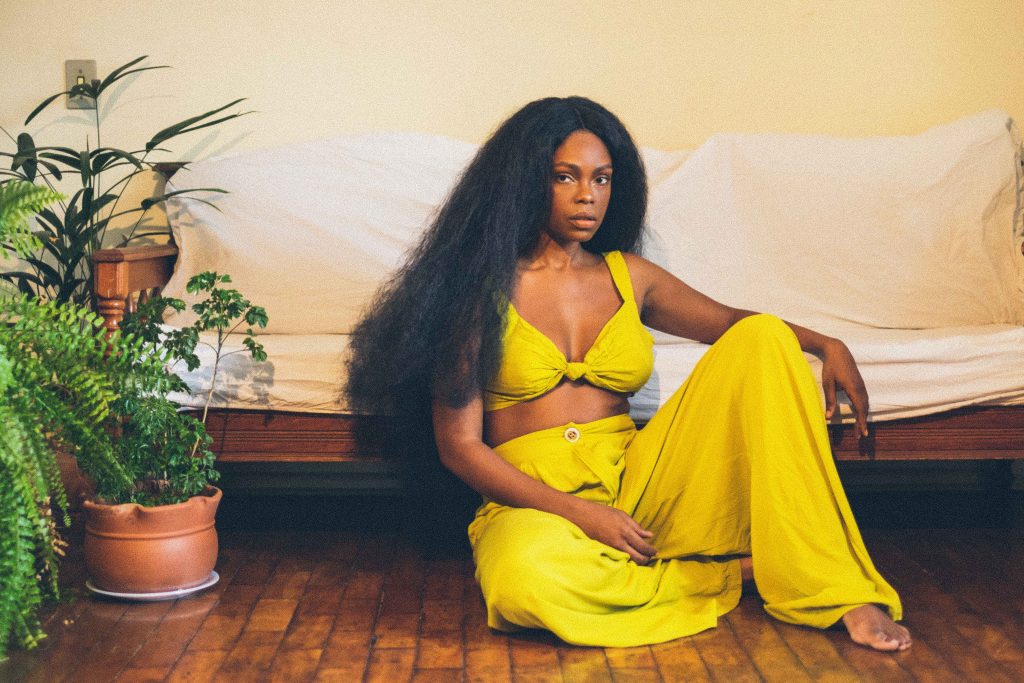 Skirball Cultural Center
Skirball Stages: Las Cafeteras and Xênia França
Nov. 21. Telling modern-day stories of Chicanx life in Southern California, East L.A. favorite Las Cafeteras take the stage at the Skirball to kick off the final installment of Skirball Stages. Enjoy the uplifting blend of Afro-Mexican beats, hip-hop, and rancheras. Latin Grammy–nominated singer Xênia França joins from a set filmed exclusively for the series in Brazil. Free. skirball.org | RSVP | Add to Calendar
Los Angeles Master Chorale
TaReKiTa
Nov. 20. The Los Angeles Master Chorale premieres the music video of Swan Family Artist-in-Residence Reene Esmail's TaReKiTa, featuring 24 Master Chorale singers and Bharantanatyam dancer Shalini Haupt and led by Associate Artistic Director Jenny Wong. Free. lamasterchorale.org | Add to Calendar
Los Angeles Philharmonic
Finales
Nov. 20. Sound/Stage, LA Phil's concert film series, premieres the final episode of its inaugural season. The program opens with filmmaker Alejandro G. Iñàrritu and Artistic Director Gustavo Dudamel in a discussion on what makes for a good ending in music and in movies. 10 a.m. laphil.com/soundstage | Add to Calendar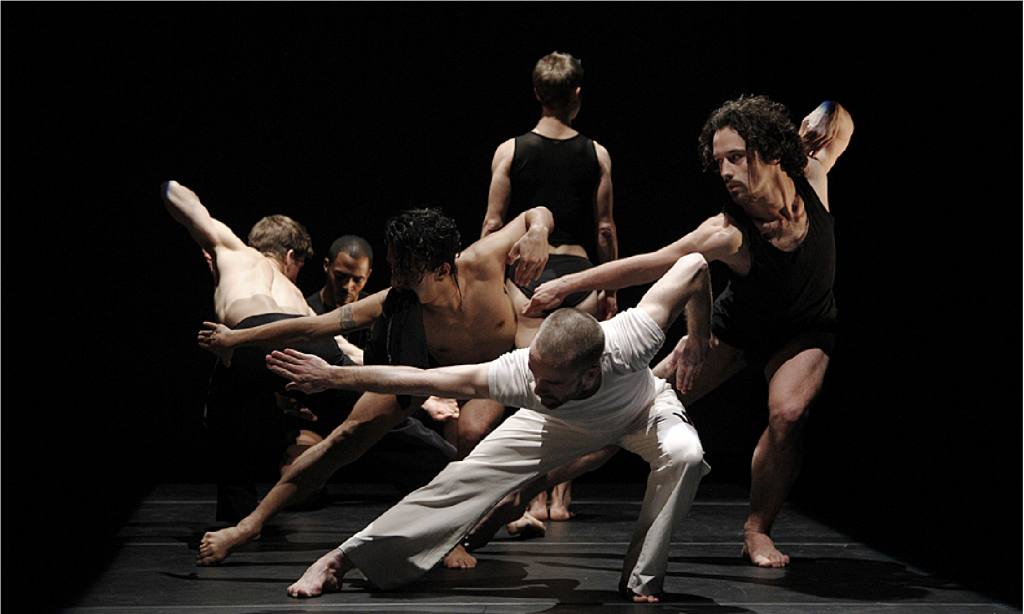 CAP UCLA
Continuous Reply: Come Together
Nov. 19. CAP UCLA presents a recreation of Arnie Zane's Continuous Replay, an iconic work which was originally a duet and a solo. Bill T. Jones made Arnie's choreography into a full company work with a diverse cast of performers who filmed themselves while in isolation across four continents. The live-streamed performance will serve as a fundraiser for Black Strategy Fund, The Brotherhood Sister Sol and Buy From A Black Women. Donations Appreciated. 5 p.m. cap.ucla.edu | Add to Calendar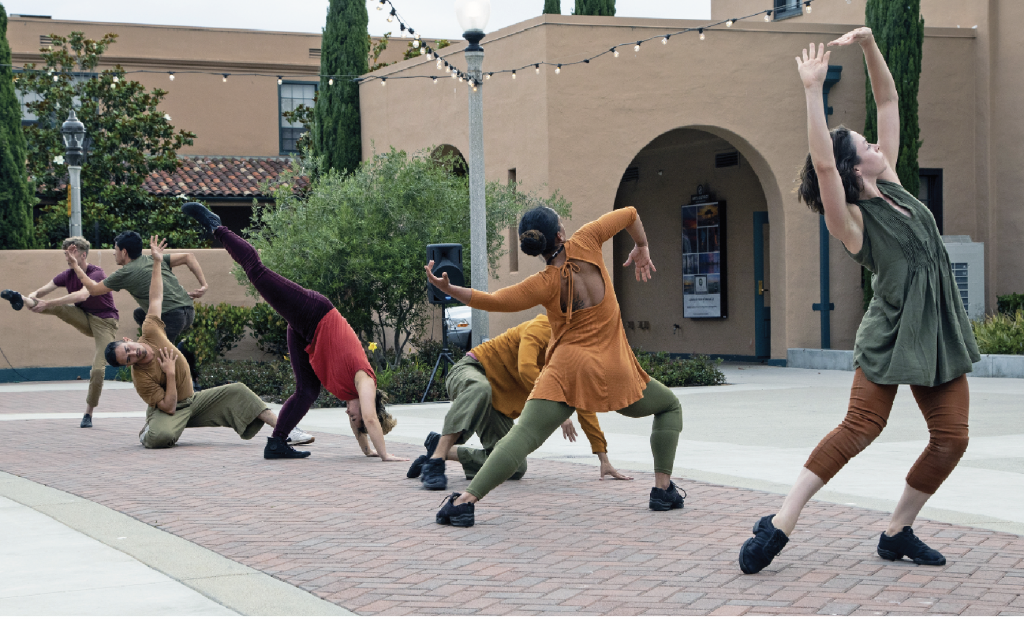 San Diego Dance Theater
FALL (in Love With) DANCE (Again)
Nov. 19. Experience fine dining while enjoying the performance on THE LOT's large wall screen, or watch a live stream of the performance at your home. Choreographers include Artistic Director Jean Isaacs, Associate Artistic Director Terry Wilson, and guest choreographer Khamla Somphanh. Also streaming Nov. 20-22. 7 p.m. THE LOT Restaurant, 2620 Truxtun Rd., San Diego. sandiegodancetheater.org | Tickets
Pasadena Playhouse
Hallowe'en SpOoKtAcUlAr
Through Nov. 18. Pasadena Playhouse presents the continuation of family entertainment on PlayhouseLive with the Bob Baker Marionette Theater's production of Bob Baker's Hallowe'en SpOoKtAcUlAr. Filmed in front of a live audience, this Halloween offering is an eye-popping and unforgettable musical variety puppet spectacular not to be missed. Closed captioning available in both English and Spanish. $14.99 playhouselive.org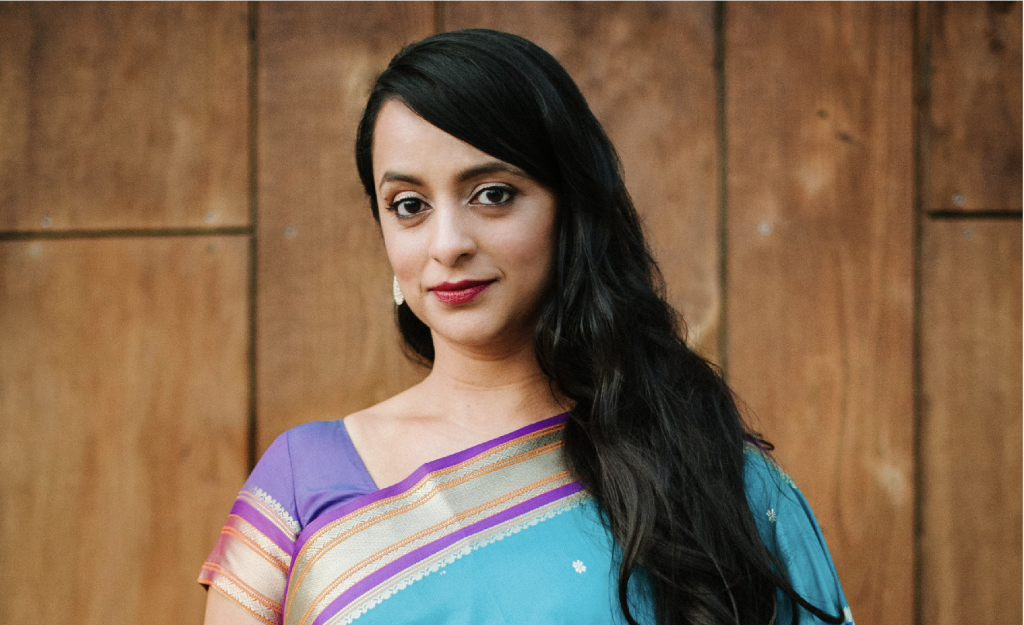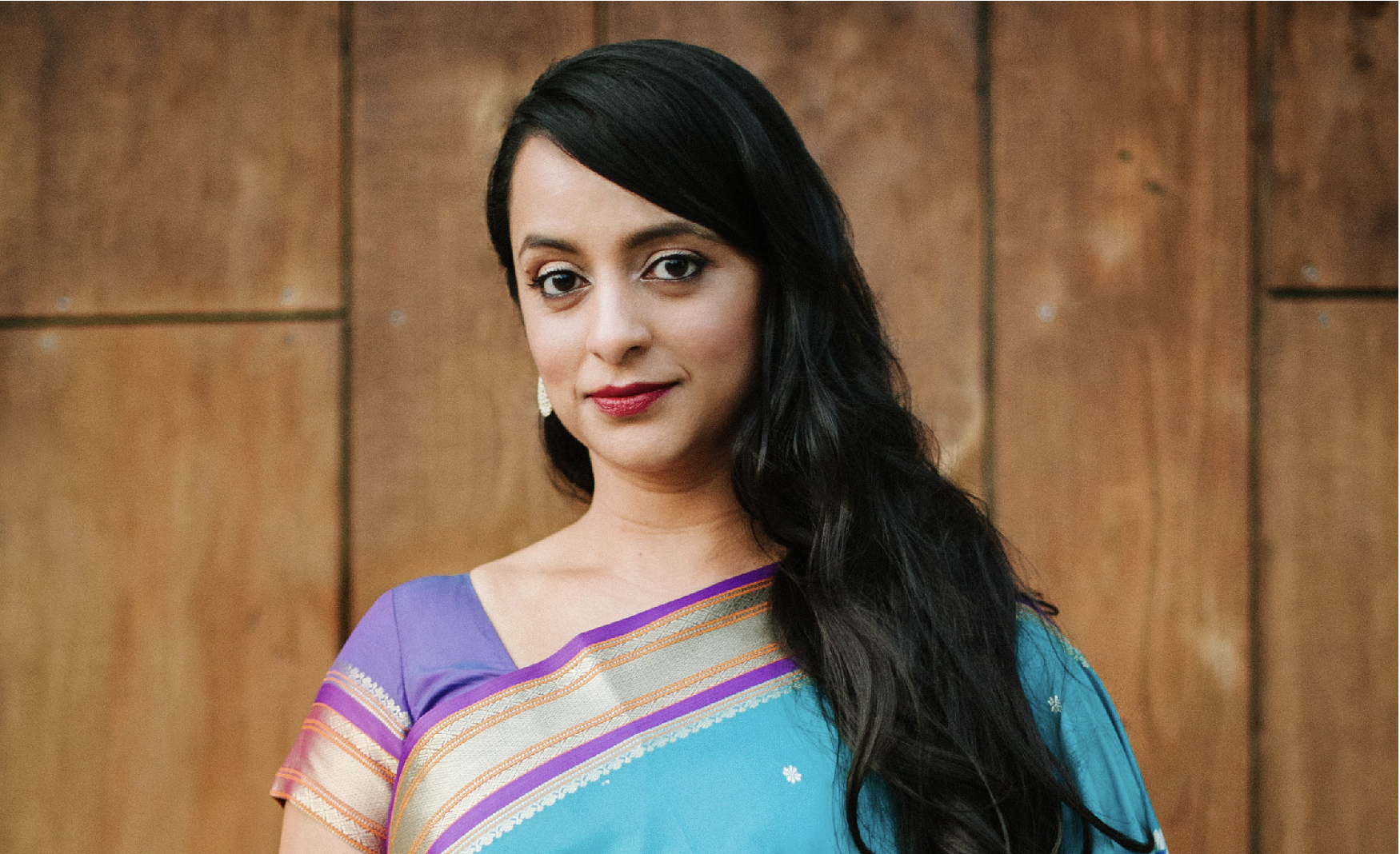 Wallis Annenberg Center for the Performing Arts
Reena Esmail's Piano Trio
Oct. 29, Nov 5, 12, 19. Violinist Vijay Guipta, cellist Peter Myers and pianist Suzana Bartal perform in this four-part streaming series of Indian-American composer Reena Esmail's Piano Trio. 5 p.m. Free. thewallis.org | Watch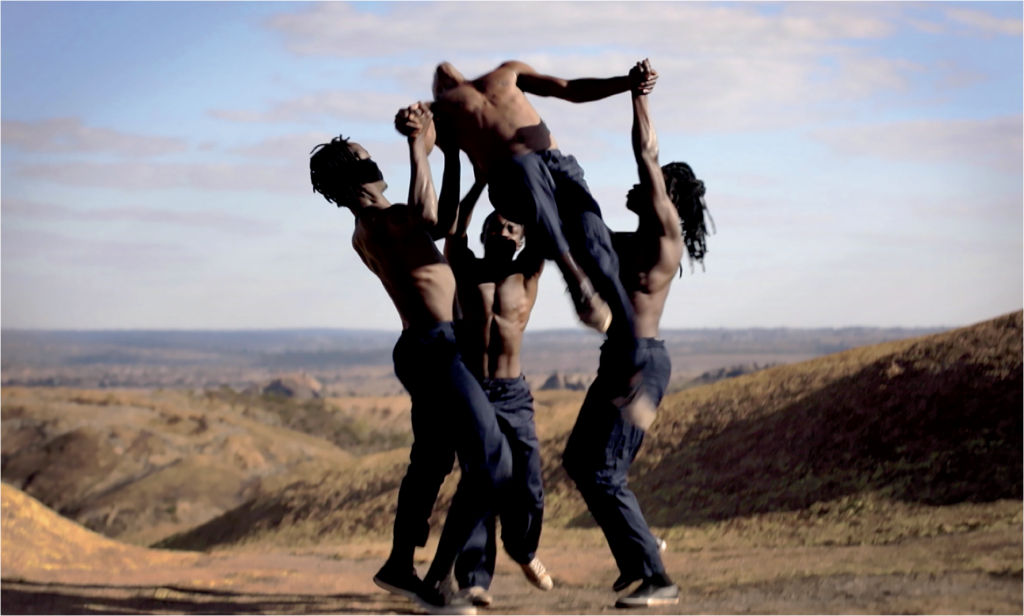 Los Angeles Dance Shorts Film Festival
International Dance Film Festival
Nov. 13-15. The fourth annual Los Angeles Dance Shorts Film Festival will be offered virtually this year due to COVID-19, and will feature 34 international films. Each program will include a filmmaker Q&A via Zoom where the audience can learn about the creative process. Viewers will have an opportunity to vote for a Festival winner. Free. For full line-up visit ladanceshortfilmfest.com | RSVP
The Broad Stage
Scott Silven's The Journey
Oct. 20.-Nov. 15. Illusionist, mentalist and performance artist Scott Silven invites you for a mesmerizing journey … in your own home. Be transported through an all-new, immersive and intimate online experience like no other, and discover the path that connects you to Silven's past, your own present and a collective future. The Journey weaves together storytelling, illusion and compelling visuals of Silven's home and has the power of connection to transform you. $55. thebroadstage.org | Tickets