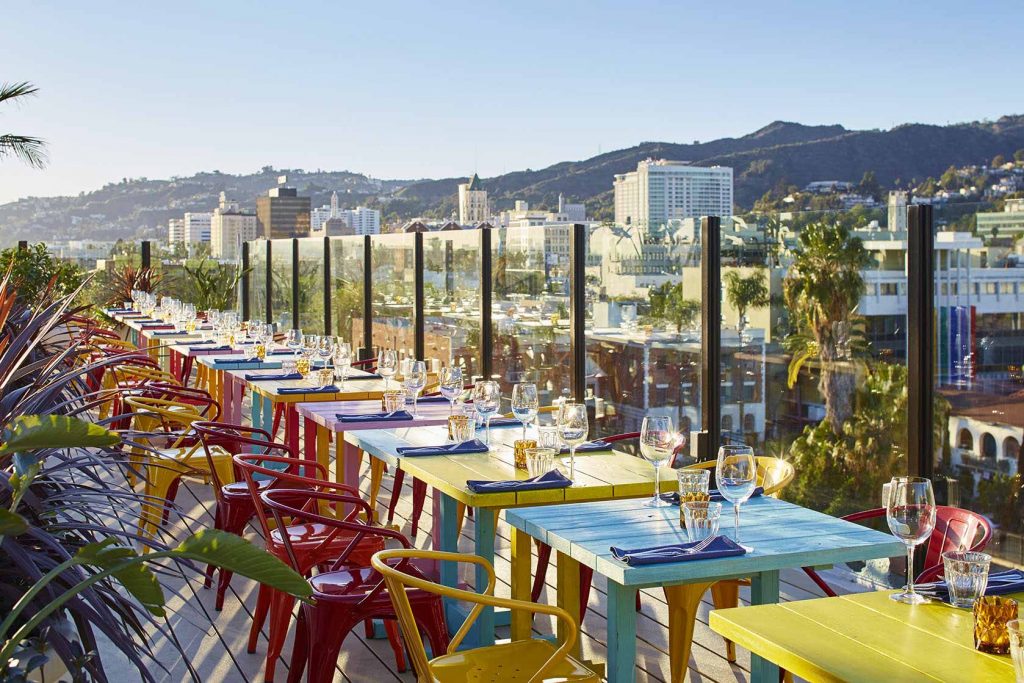 Mama Shelter Sunset Series
One of the most unique hotels in the world, Mama Shelter spans in seven countries and thirteen major cities. Thankfully they opened one in Los Angeles, at the iconic, Hollywood Boulevard. It stands six stories high and offers a variety of services such as dining, rooftop bar, and Instagram-worthy settings. Also, they introduced a new project last month called the Mama Shelter Sunset Series, which is a YouTube Channel that showcases new and upcoming artists. They had the honor to present French, musical sensation DeLaurentis.
French Pop-Electro Sensation
Delaurentis represents "women-empowered French Touch," but also, from the studio she works in, she created her "digital sister" UNICA (her debut album), to be her technological musical friend. She would use UNICA for performances on the biggest venues and festivals stages, which really is the mastermind behind all her machines. She considers UNICA this growth-driven, creative A.I who pushes the boundaries of her music. DeLaurentis music is modern, cinematographic and technologically innovative, something that is not common in what we all know in the Electro-Pop World.
With her creative drive, DeLaurentis has achieved a lot in a few years, from being heard in major commercials to her single "A Big Part of A Big Sun", playing in the show "How to Get away with murder." Another thing to add, is how DeLaurentis utilizes the use of technology in her music, such as the song "Somewhere In Between." Recorded with the artificial intelligence developed by the Spotify CTRL research lab, supervised by SKYGGE.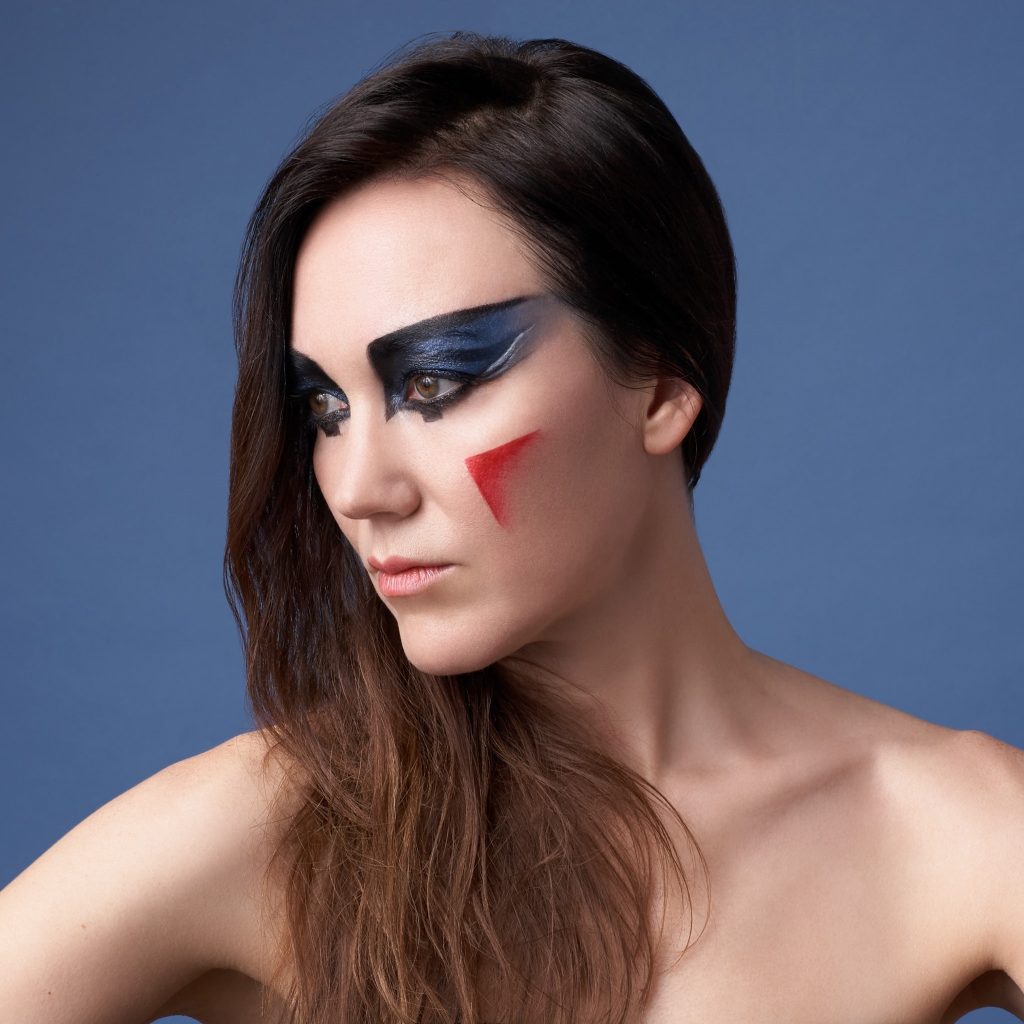 DeLaurentis' Performance
DeLaurentis' has a wide spectrum of unique sounds, expressed through different mixes with the tech she has. The mood that she creates with her music is very diverse and not specific to one genre, giving her a performance advantage with the audience she works with. She performed some of her work, with UNICA, which DeLaurentis builds with her signature melodies through old and modern synthesizers, pianos, loops and arpeggios mixed together. Her tones can be described as electro-cinematic, which are bright and dark tones at the same time. (DELAURENTIS – Unica's Cloud (Roof Plouf Session))
Overall she was very good in using her vocal prowess, bringing in a hint of suspense to the sounds she makes on her electrical beat-pad. She set the tone by starting off with something very cinematic and then it would form to something so new…but when you see her live, the vibrations from the sound alone will make you experience her musical passion. UNICA, as DeLaurentis expresses, would push the boundaries of sound towards new heights, giving audiences new perspective on the relationships with machines and how in sync one can be if they accept it.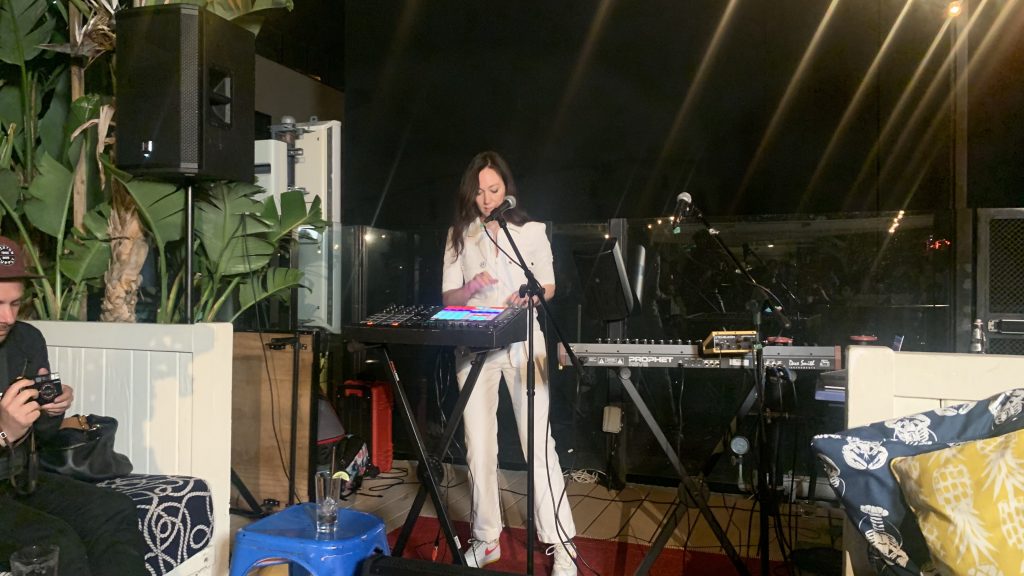 Overall, DeLaurentis is a great performer and wonderful to watch, her energy is ecstatic and she brought her very best at the performance, making everyone vibe to her musical energy. You can feel the artistry and creativity of DeLaurentis, not only the way she performed everything on her own, but the use of different sounds that she created with UNICA. While she was performing, everyone was enjoying the rooftop view with good food and delicious drinks, making this one special night to remember. Plus come visit Mama Shelter for more live music performances, wonderful night out experiences, and fun, dine-in services.
* Discover the single and music video of "Unica's Cloud", the introduction to DeLaurentis' digital sister, Unica, and how she becomes a conscious, autonomous and an empathetic entity :
"Unica's Cloud" Official VIDEO
6500 Selma Ave, Los Angeles, CA 90028
Photo courtesy of Fanny Hullard