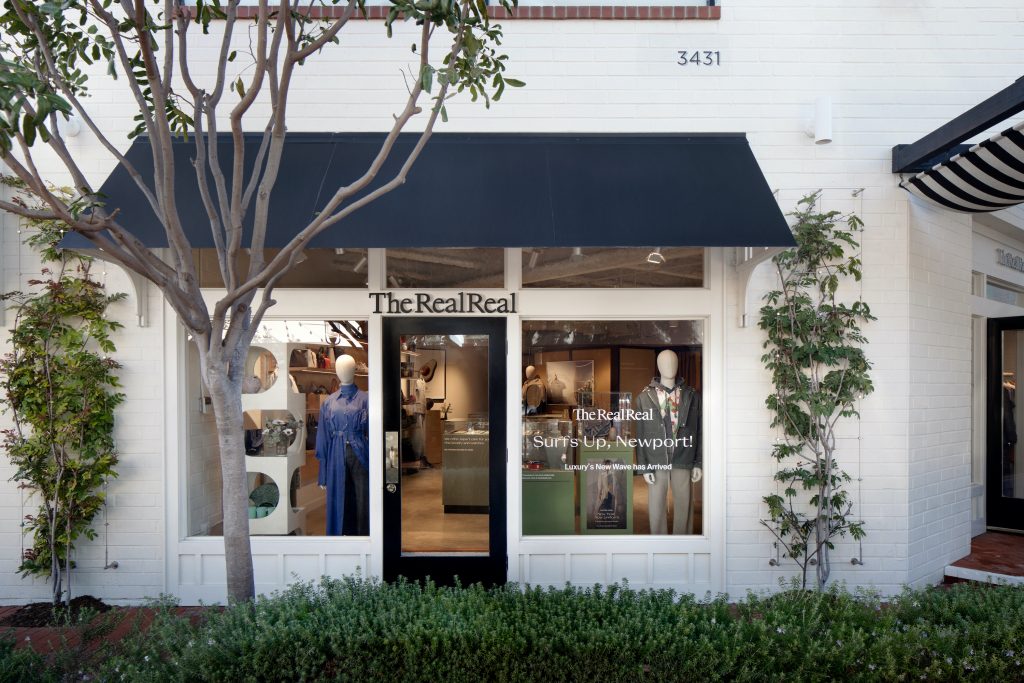 Luxury consignment and fine jewelry destinations open in Newport Beach.
Sophisticated yet laid-back Lido Marina Village in Newport Beach unveils several new retail spaces, notably The RealReal, the world's largest online marketplace for authenticated consigned luxury goods, and Marrow Fine, presenting fine jewelry by designer Jillian Sassone.
The RealReal offers women's and men's ready-to-wear, bags, shoes, sneakers, accessories, jewelry, watches and art; everything in the store, its eighth, is for sale including the furniture and decor. Trending: Burberry trenches, Brunello Cucinelli layering pieces, Golden Goose sneakers and Bottega Veneta shoulder bags.
RealReal's luxury-consignment office offers complimentary valuations, curbside drop-off and home delivery. The company sells about 16 million items per year. Fun fact: 35% of new consignors in 2020 were Gen Z and millennials. 3431 Via Oporto #101, Newport Beach, 949.594.1990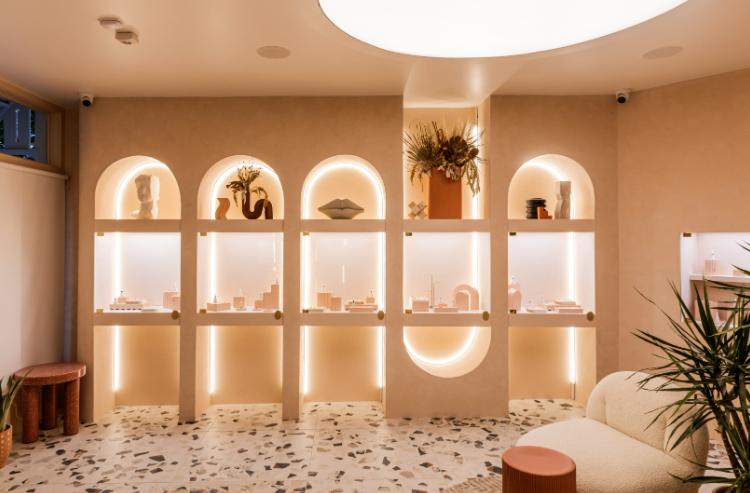 Marrow Fine, in the same building, presents jewelry using unusual gemstones and diamonds amid glowing ceilings, terrazzo floors and textured walls.
Designer Sassone's creations combine unexpected and playful elements with serious style. They include everyday fine jewelry, heirloom reworks and custom designs as well as bridal bands such as those worn by celebs Margot Robbie and Hilary Duff. Best-sellers: "Always" gold memory rings and the Weightless Paperclip chain bracelet and earrings. The first Marrow is in Del Mar, CA. 3431 Via Oporto #103, Newport Beach, 949.612.8750
For more Lido retail news, see our recent posts on woman-owned Rye Goods organic bakery and travel accessories boutique Stoney Clover Lane.
Photos credits from top: courtesy The RealReal and Marrow Fine.