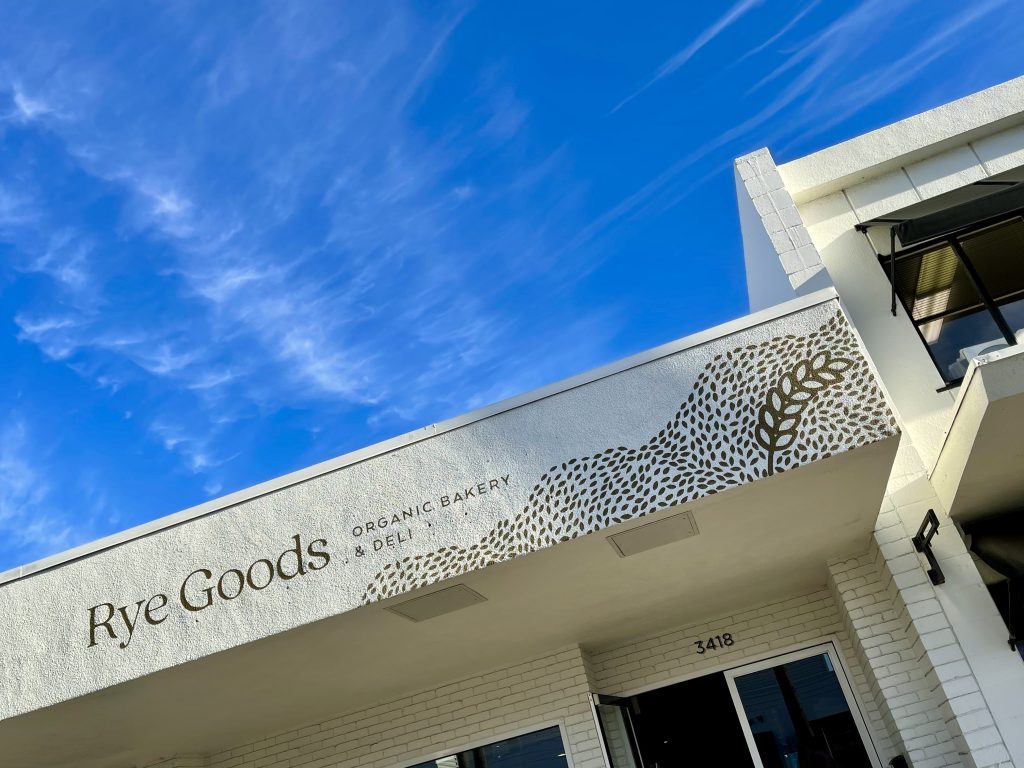 Table Talk: Sara Lezama's distinctive breads and pastries now at Lido Marina Village
The opening of Rye Goods organic bakery at Lido Marina Village came with the kind of anticipation among local foodies that most restaurants only dream about—the culmination of owner Sara Lezama's two-year journey from truck to garage to rented kitchen space to boutiquey storefront. Its first weekend, the bakery sold out within three hours both days.
Rye Goods mills its whole heirloom grains daily; naturally leavened breads and pastries use a wild all-rye culture. The results are at once refined and rustic. The company works solely with sources that practice biodynamic, organic, ethical and sustainable farming in California.
A first visit to the retail space yielded a whopping six kinds of croissants: regular, almond, pesto, brie and caramelized onion, blueberry-pistachio snail and coconut snail—those last shaped like snails, not containing them!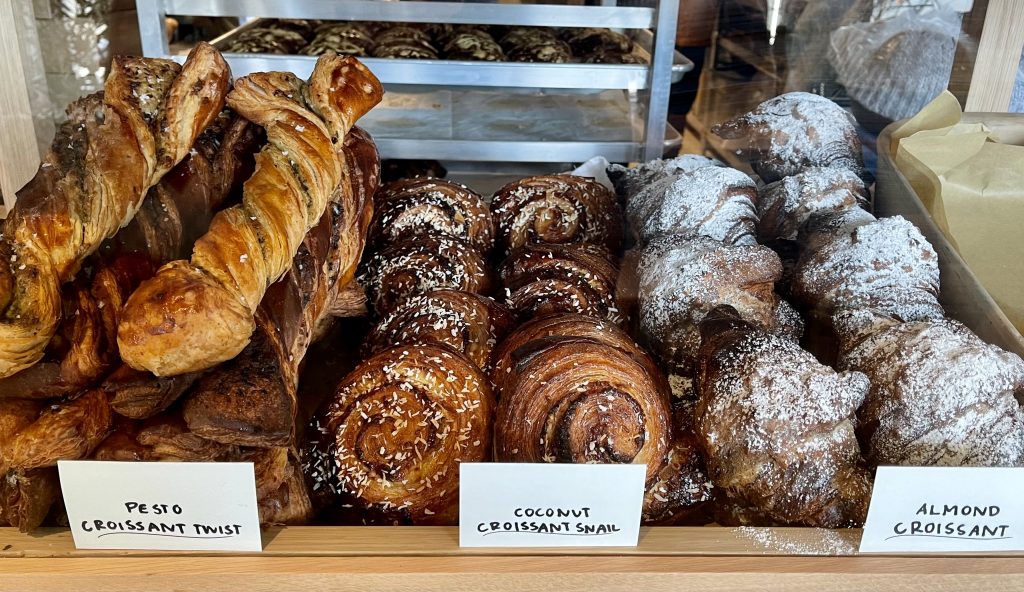 The sourdough loaf is arguably the county's finest. Can't eat it in a single day? Lezama's advice: Wrap it tightly with a kitchen towel and leave it out on the counter; that keeps it fresh for two to four days. Freezing works, too.
Consider the apple galette for special occasions.
A number of products are designed to be finished at home. There are instructions at the website for preparing Rye Goods' cookie dough and pizza dough, frozen empanadas and dumplings, ramen noodles and even sourdough starter—the team is obviously not worried about competition.
The bakery is open Wednesday through Sunday 8 a.m.-3 p.m. or until sold out. Or pre-order Friday through Tuesday noon for Thursday pickup. 3418 Via Lido Newport Beach, 949.432.5550, ryegoods.com
Photos by Benjamin Epstein