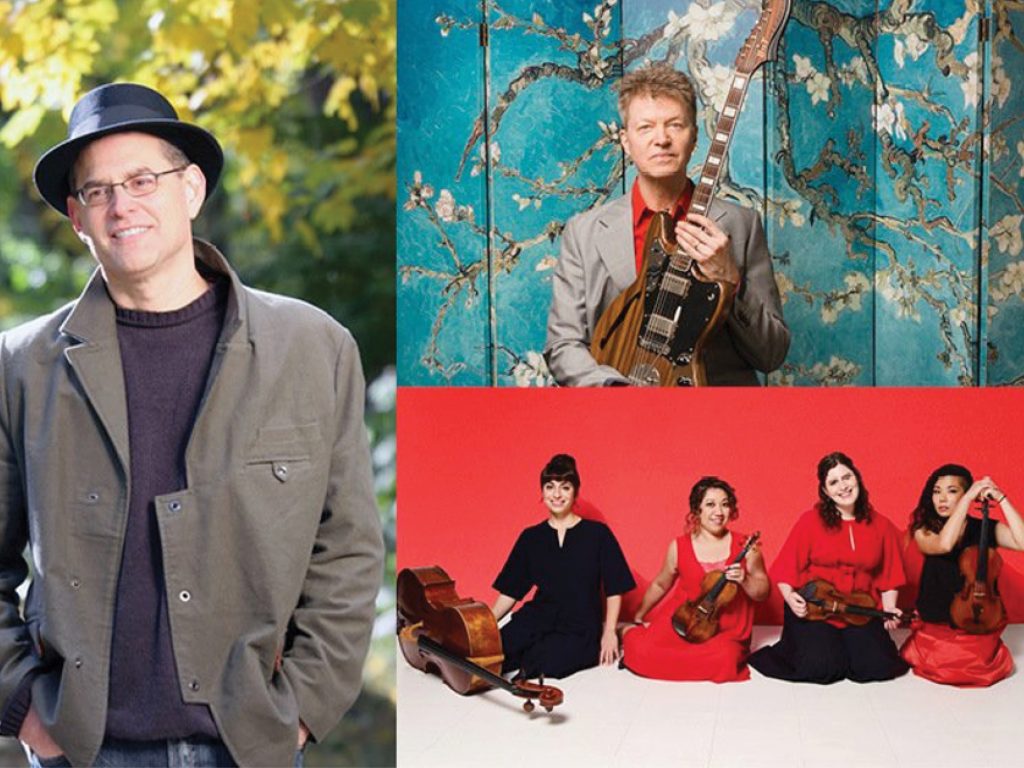 The Program: Look forward to these February virtual and streaming opportunities that inspires innovative programs.
If you're new to our website or haven't see previous editions, The Program is a regular blog series we created that offers a curated listing of the most influential Southern California arts partners and their forward-facing vision for the four O's: online, outdoors, outreach—and everyone's ultimate goal—onstage!
Note: Though hours and formats are updated regularly, they can change without notice; best to confirm at venue websites.
February
The Robey Theatre Company
Othello
Feb. 28. William Shakespeare's famous tragedy about a Moorish general and his treacherous officer is the only of Shakespeare's play to have a Black central character. It is being replayed in a virtual reading at The Robey Theatre Company by notable black actors Paul Robeson as the title role, Moses Gunn and James Earl Jones. 2 p.m. Free. therobeytheatrecompany.org | Add to Calendar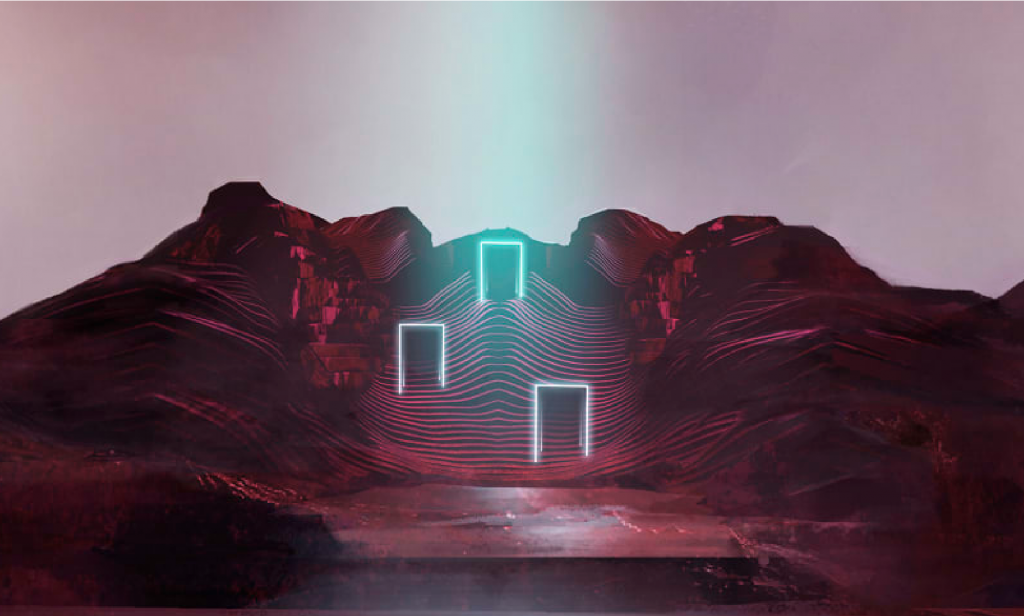 Los Angeles Opera
Modulation
Through Feb. 28. Enter a whole new world of opera and theater with this user-led digital experience from LA Opera. Presented in collaboration with the Prototype Festival, Modulation allows audience members to be in control and navigate through a landscape of new musical pieces—each with its own visual component—exploring the strands that weave together our lives over this past tumultuous and revelatory year. 5 p.m. $25 per household. laopera.org | Add to Calendar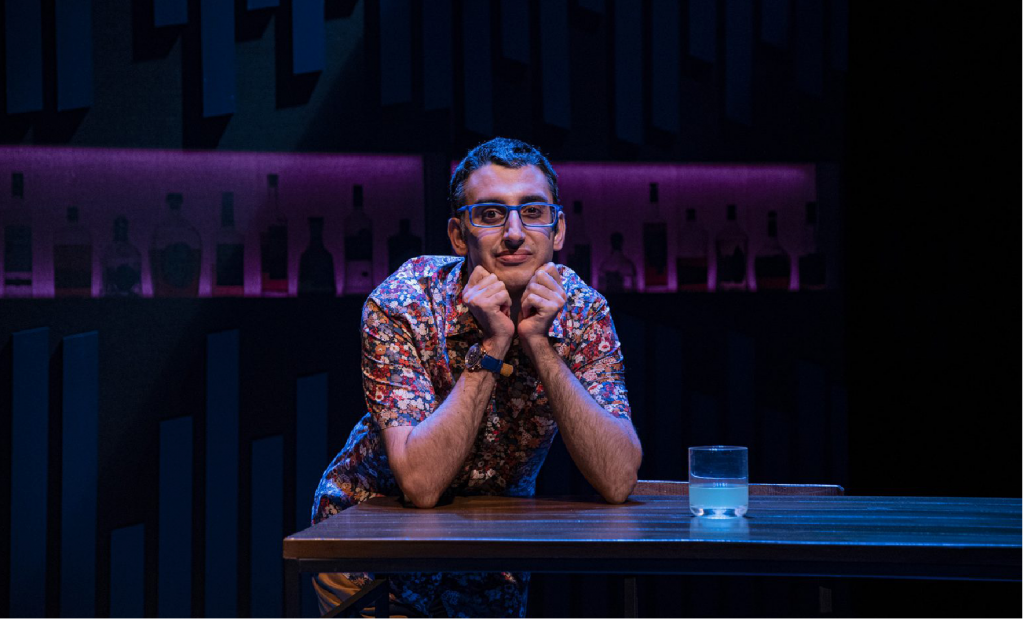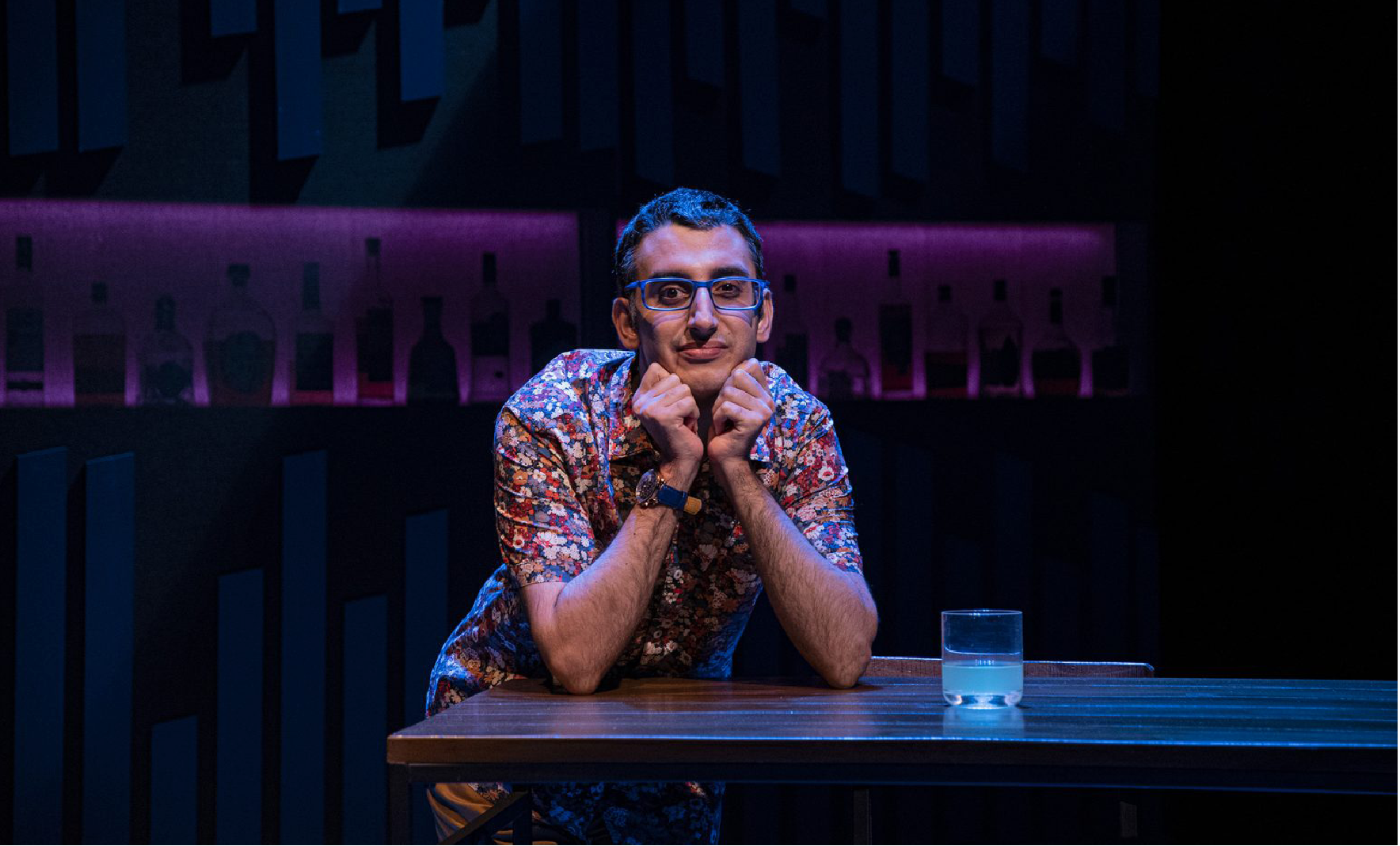 IAMA Theatre Co./Woolly Mammoth Theatre Co.
Hi, Are You Single?
Through Feb. 28. Writer/performer Ryan J. Haddad takes you on a provocative journey to find love … or a date, or at least a hookup in this acclaimed solo play. Ryan guides you through the gay dating scene—through intimacy, rejection and judgement. $15+. 202.393.3939. woollymammoth.net | Add to Calendar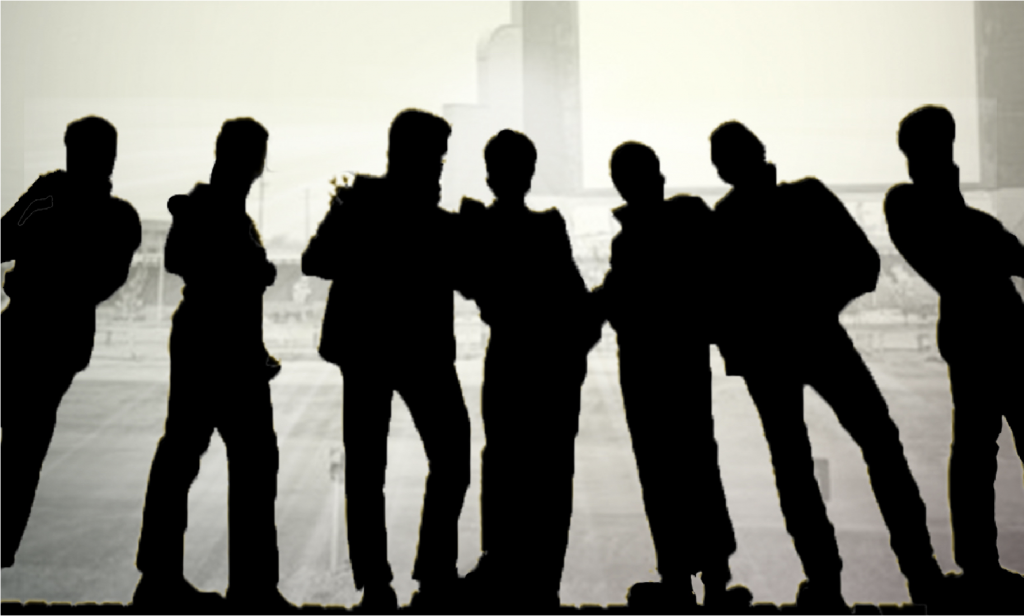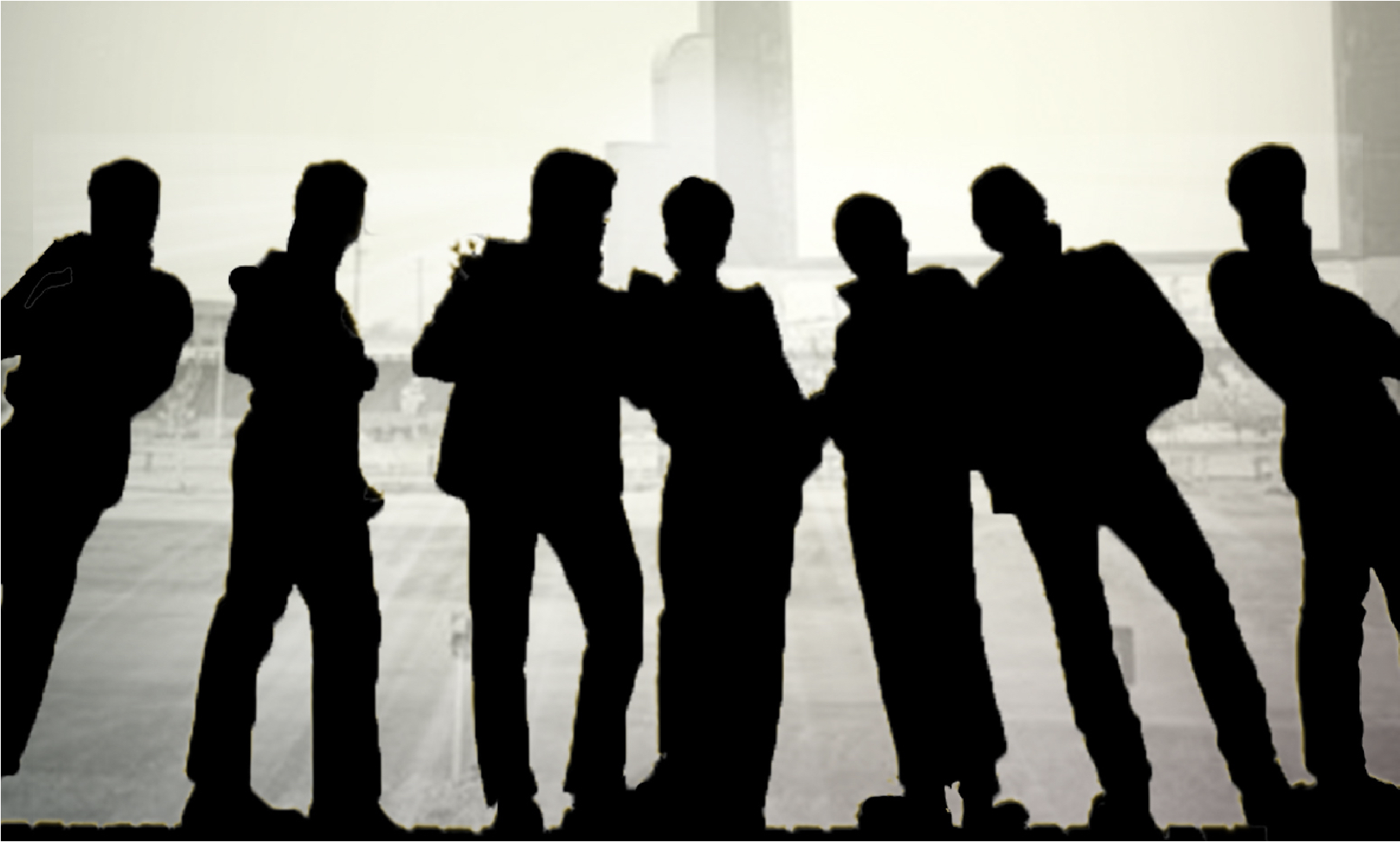 Laguna Playhouse
The Outsiders
Feb. 19-28. SE Hinton's coming-of-age story follows Ponyboy Curtis and his friends as they navigate teenage angst, class warfare, right and wrong. Ponyboy feels like an outsider and he—and youths everywhere—must come to terms with fear, love and sorrow. Recommended for ages 12+. lagunaplayhouse.com | Add to Calendar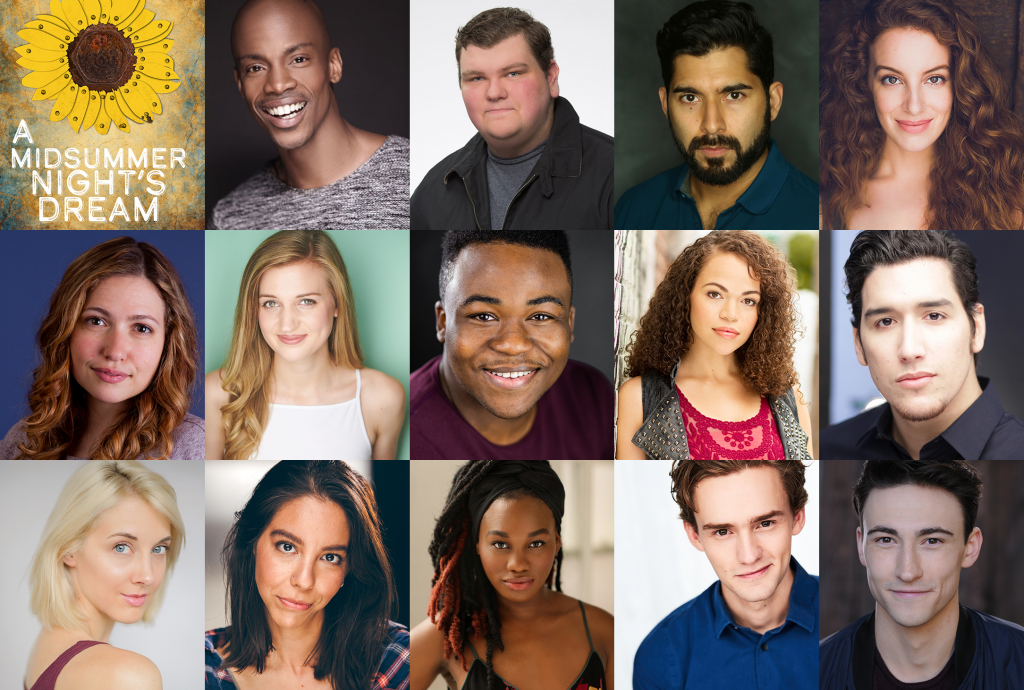 The Old Globe + USD
A Midsummer Night's Dream
Feb. 12-28. The Old Globe and University of San Diego Shiley Graduate Theatre Program presents William Shakespeare's comedy classic as part of a longstanding tradition to showcase its talented MFA student actors. Due to COVID-19 the production will be offered as a free virtual broadcast. YouTube | theoldglobe.org

Pacific Symphony
Virtual Lantern Festival
Feb. 27. Pacific Symphony is hosting its annual Lantern Festival in celebration of the Year of the Ox, virtually. It is a free, family-fun event that marks the return of spring with music, dance and cultural demonstrations. 10 a.m. Free. pacificsymphony.org | Add to Calendar

Segerstrom Center for the Arts
Dixie's Happy Hour
Feb. 9-Feb. 21. Join America's favorite fast-talking, gum chewing, ginger-haired, Alabama bar hopper, Dixie Longate, for some good ole' belly laughs with her brand of storytelling and wisdom, paired with her four basic food groups: gin, rum, vodka and tequila. Dixie's Happy Hour comes on the heels of the international smash hit Dixie's Tupperware Party and is sure to make you laugh. Adult content. 8 p.m. Starting $35. 714.556.2787. scfta.org | Add to Calendar

International City Theatre
Art
Feb. 18. Art, Yasmina Reza's Tony Award-winning play has been translated by playwright/screenwriter Christopher Hampton and presented by International City Theatre. It is a comedic story about the meaning of art and the bonds of friendship. When Serge purchases an all-white painting for €200,000, his longtime friendship with Marc and Yvan is put to the test. As the arguments quickly go from theoretical to personal to confrontational and friendship hangs in the balance, the question becomes: how much is a painting worth? Streaming Feb. 18 and on demand Th-Su through Mar. 7. $30. internationalcitytheatre.org

Ensemble Theatre Company
The Look of Love: A Valentine's Day Presentation
Feb. 14-17. Meredith Baxter, Michael Gross, Gregory Harrison, T. Coraghessan Boyle, Amanda McBroom and others will present an evening of short tales and music that takes a look at love and healing. Each artist will perform for a program that is haunting, comedic, bittersweet and uplifting. Free On demand. etcsb.org

Salastina
Happy Hour No. 44: Augustin Hadelich and Orion Weiss
Feb. 16. Grammy-winning violinist, Augustin Hadelich's musical career was threatened by a fire at his family's Tuscan farm. There was a moment that he thought he would never play again but today, he is one of the most celebrated classical artists. Hadelich is joined by acclaimed pianist Orion Weiss. 6-7 p.m. salastina.org | RSVP | Add to Calendar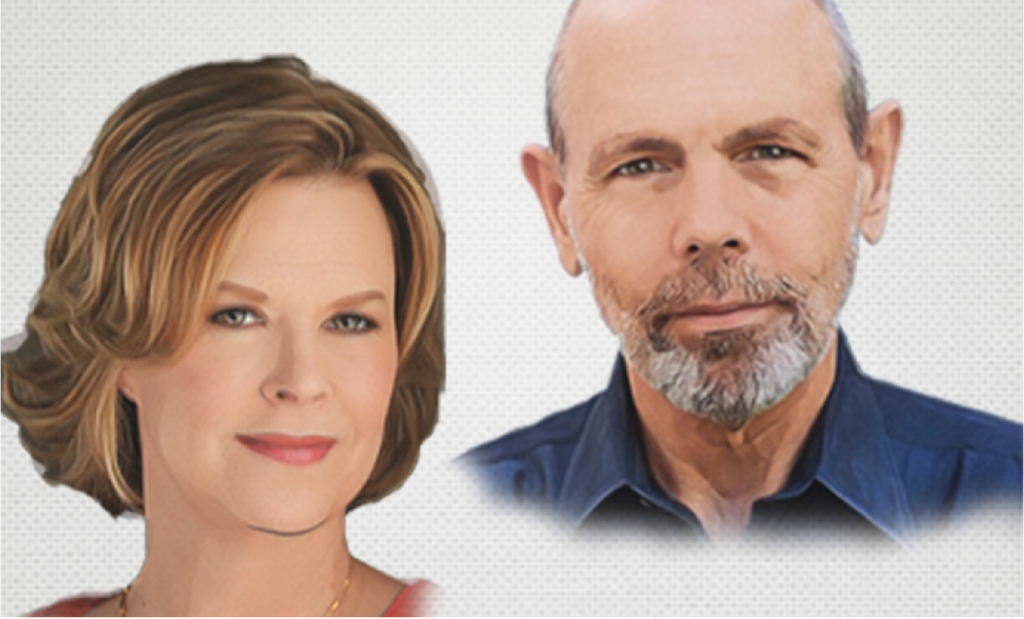 Laguna Playhouse
The Gin Game
Feb. 14-16. Joe Spano (NCIS, Hill Street Blues) and JoBeth Williams (Poltergeist, The Big Chill) star in the virtual streamed staged reading of Pulitzer Prize-winning drama, The Gin Game. It is a story about an unlikely friendship and an unexpected competition built over the game of gin rummy. Two residents of a nursing home bond over the game and share stories of their lives in this deeply moving story. 10 p.m. lagunaplayhouse.com | Add to Calendar

Pasadena Symphony and Pops
Rachmaninoff & Chopin
Feb. 13-15. Acclaimed pianist Inon Barnatan performs Rachmaninoff's Symphonic Dances and Chopin's Piano Concerto No. 1 accompanied by a string quintet from the Pasadena Symphony. The free streaming also includes "Insights" with David Lockington who shares exclusive behind the music stories, musician interviews and more. 4 p.m. Free. pasadenasymphony-pops.org | Add to Calendar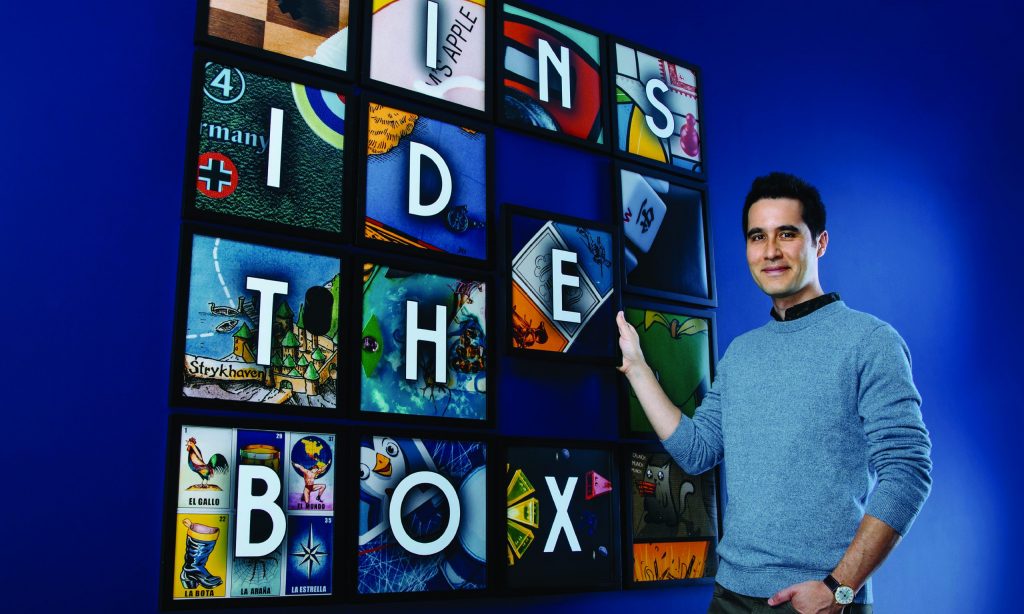 Geffen Playhouse
Inside the Box
Through Feb. 14. Journey into the exhilarating world of games with crossword constructor David Kwong. Twenty-four guests will have a front-row seat to an entirely interactive show of puzzles. This smart and wildly entertaining event is filled with wordplay, multi-layered games and surprises. $55+. geffenplayhouse.org | Tickets | Add to Calendar

Coronado Playhouse
cul-de-sac
Jan. 30-Feb. 14. Every weekend through Feb. 14. Coronado Playhouse will stream live (via Zoom), the dark suburban comedy, cul-de-sac. Follow three couples living on the same suburban cul-de-sac as they each go through great lengths to appear happy in a heartbreaking tale that examines the American Dream. Sa 7 p.m., Su 2 p.m. $15. coronadoplayhouse.org | Add to Calendar

The Broad Stage
Heartbeat Opera: Breathing Free
Feb. 13. Created against the backdrop of the murder of George Floyd and the pandemic, Breathing Free is a visual album that mingles with the music of Beethoven in celebration of Black artistry and the dream of justice and equity. Following the program will be a discussion on Proposition 17 and restoring voter rights to post parolees in the state. 7 p.m. $10+, free for members. thebroadstage.org | Add to Calendar

Chance Theater + Aurora Theatre Company
Colonialism is Terrible, But Pho is Delicious
Feb. 13. Chance Theater and Aurora Theatre Company team up to produce a special reading of a new live streamed play by Dustin Chinn about food and cultural appropriation. This dark comedy has a three-part vignette structure that begins in Hanoi in the 1880s and takes audiences into the present-day where arguments around culture, ownership and authenticity come to a boil. Free. 5 p.m. chancetheater.com | Add to Calendar

Colburn School
Bach's Goldberg Variations for String Trio
Feb. 13. Colburn School showcases alumni in "Next Up" Virtual Concert Series that features imaginative programs and unique collaborations created with the online experience in mind. In this episode of "Next Up" a bold string trio of musicians perform a daunting and technical arrangement. Free. 7 p.m. colburnschool.edu | Add to Calendar

LA Opera
Black Love
Feb. 13. Artist in Residence Russell Thomas revives After Hours recital series with Black Love. The program will feature love songs by several renowned African American composers: H. Leslie Adams, Margaret Bonds, H.T. Burleigh, James H. East, Undine Smith Moore and William Grant Still. The recital will feature members of LA Opera's Domingo-Colburn-Stein Young Artist Program, Alaysha Fox and Tiffany Townsend as well as tenor Ashley Faatoalia and pianist Leonard Hayes. Streaming on Facebook and YouTube. 5 p.m. laopera.org/afterhours | Add to Calendar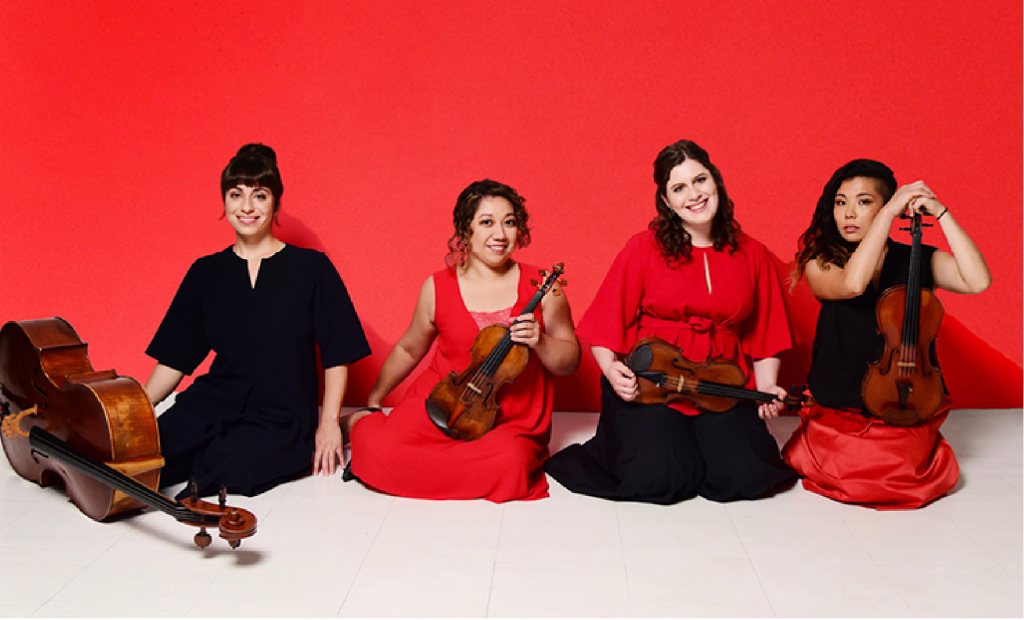 CAP UCLA
Seven Limbs
Feb. 12. Douglas J. Cuomo's Seven Limbs—a new composition in seven movements based on the fundamental Tibetan Buddhist practice of purification—features Nels Cline and the Aizuri Quartet. Together these artists inspire a meditative tranquility, the battle with inner demons, karma and profound insight. 7 p.m. Free. online.cap.ucla.edu | Add to Calendar

LA Opera
Lumee's Dream
Through Feb. 11. Dive deeper into the emotions and themes of "p r i s m"—the Pulitzer-Prize winning opera by composer Ellen Reid—with Lumee's Dream which captures the inner thoughts of a mother as she muses on her teenage daughter's vulnerability. Note: video contains kaleidoscopic imagery and may cause dizziness. Free. laopera.org | Add to Calendar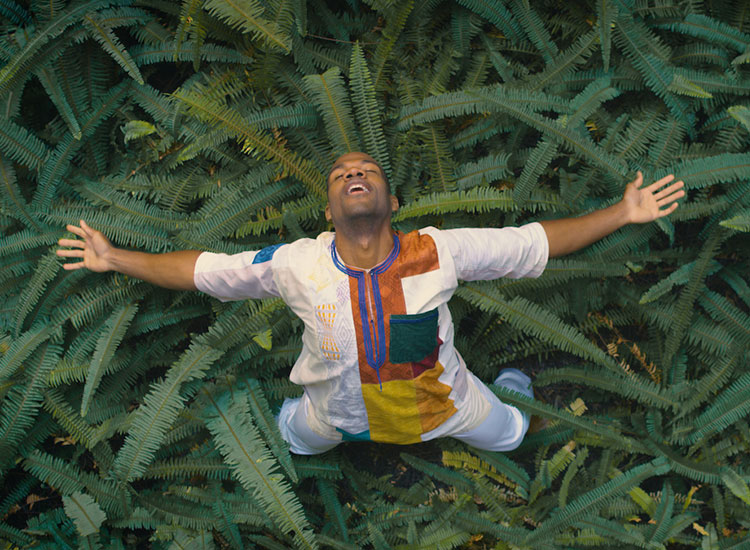 The Broad Stage
Heartbeat Opera: Breathing Free
Feb. 10. Created against the backdrop of the murder of George Floyd and the pandemic, Breathing Free is a visual album that mingles with the music of Beethoven in celebration of Black artistry and the dream of justice and equity. Following the program will be a discussion on the Stories of Transformation with artists sharing their creative and inspiring work with prison populations. 7 p.m. $10+, free for members. thebroadstage.org | Add to Calendar

Salastina
Happy Hour No. 43: SalastReene Premiere
Feb. 9. Reena Esmail joined Salastina members for three salons and collated their thoughts and feelings into music. In this happy hour she shares her music and her process for this newly commissioned work. 6-7 p.m. Free. salastina.org | RSVP | Add to Calendar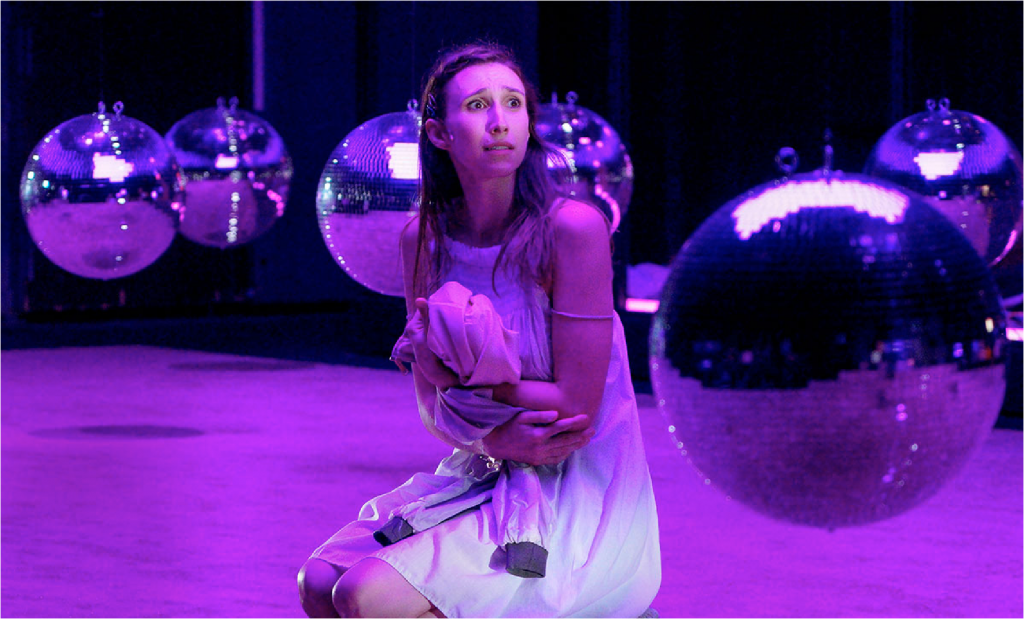 LA Opera
p r i s m
Through Feb. 8. This 2019 Pulitzer Prize winning production is streaming online for two weeks only. It is a story about a mother and daughter who lock themselves away from the world to protect themselves from the dangers that lurk outside. When the young girl's memories contradict her mother's stories, she must choose between discovering the truth or holding onto the comforts of the only life she has ever known. Free. laopera.org | Add to Calendar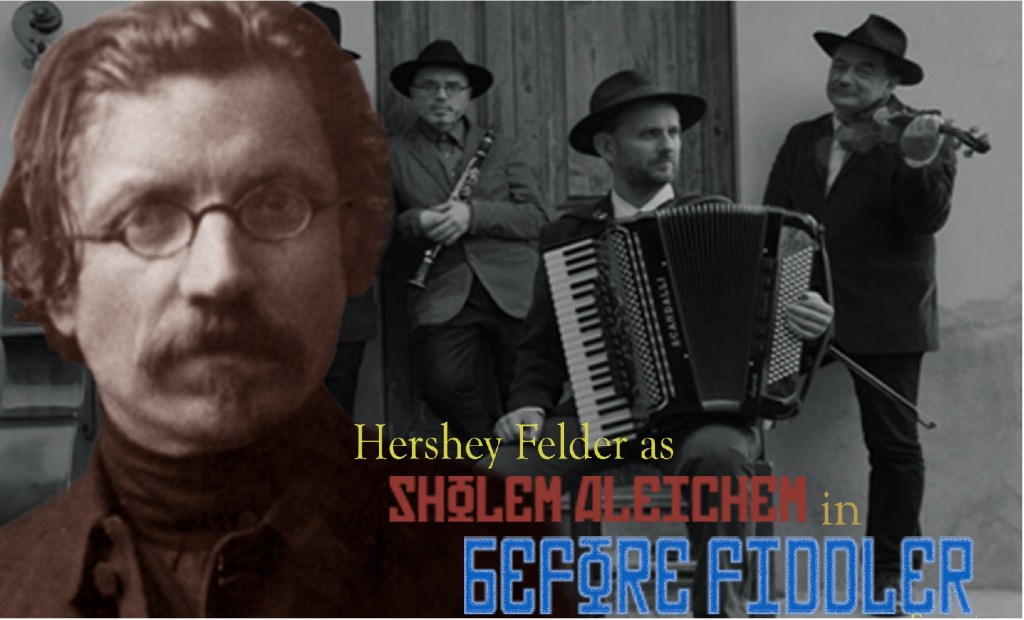 SoCal Theaters
Before Fiddler – Live from Florence
Feb. 7. Hershey Felder presents the world premiere of Before Fiddler, featuring Klezmerata Fiorentina. Before the beloved musical Fiddler on the Roof, there was the music of the old world—a music that imitated talking, laughing, weeping and singing. Go back to a time when musicians didn't just make music, they spoke to you through song. On-demand through Feb. 14. 5 p.m. $55. lagunaplayhouse.com | thewallis.org | sdrep.org | rubicontheatre.org | Add to Calendar

Geffen Playhouse
Citizen Detective
Through Feb. 7. This interactive performance takes audiences back to 1920s Hollywood to sleuth an unsolved murder mystery. The audience will have best-selling true crime author Mickie McKittrick as their guide to uncover evidence, follow clues and break the codes. $65. geffenplayhouse.org | Tickets | Add to Calendar

LA Phil
Icons Of Inspiration
Feb. 6. Gustavo Dudamel takes the stage to lead the Los Angeles Philharmonic through an inspiring fundraising program that features conversations with legendary icons: award-winning actress, singer and writer Julie Andrews; Grammy Award-winning artist, actor, author and activist Common; superstar singer Katy Perry; Academy Award-winning actress Natalie Portman; Latin Grammy-winner Carlos Vives; and internationally acclaimed pianist Yuja Wang. Elevate your viewing experience with a Gourmet Party Box by Lucques Catering. Streaming through March 6. 6 p.m. Free. laphil.com/icons | Add to Calendar

Salastina
Happy Hour No. 42: Catherine Gregory and David Kaplan
Feb. 2. Enjoy a live recital performed by local husband-and-wife duo, Catherine Gregory and David Kaplan on flute and piano, respectively. 6-7 p.m. salastina.org | RSVP | Add to Calendar


Ongoing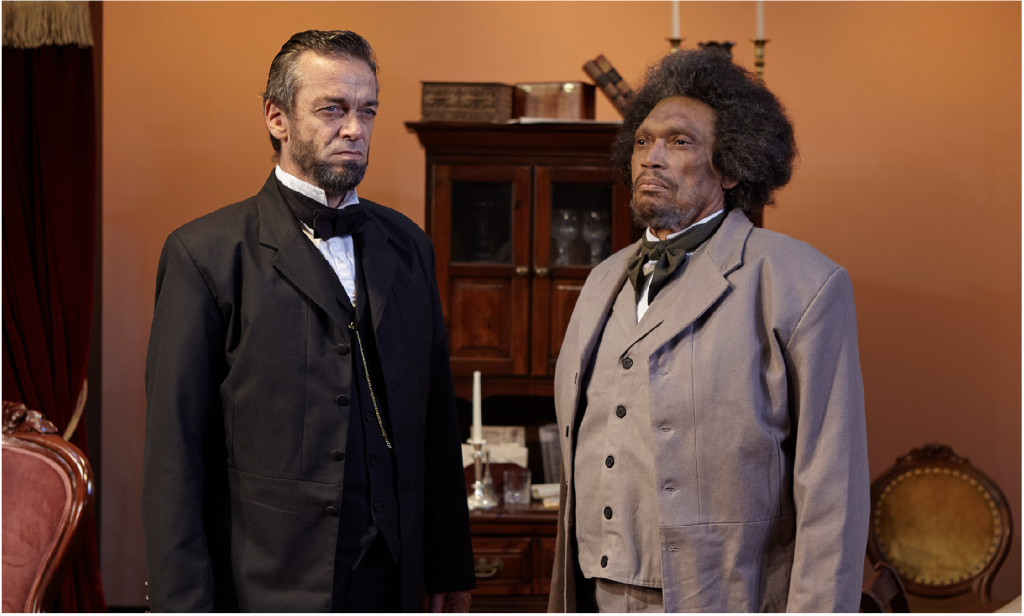 North Coast Repertory Theatre
Necessary Sacrifices
Ongoing. In the summer of 1863, at the height of the Civil War, Frederic Douglass and Abraham Lincoln met over two searing sessions that forever changed the course of history. This West Coast premiere of this riveting drama echoes today's political landscape as it grapples with the issues of war, peace, politics and moral courage. Streaming on showtix4U. northcoastrep.org | Tickets

Pasadena Playhouse
You I Like: A Musical Celebration of Jerry Herman!
Ongoing. Jerry Herman who brought us the most beloved show tunes in Broadway history such as Hello, Dolly! and La Cage Aux Folles is celebrated in this streaming event that features an impressive cast of Broadway performers. Go down memory lane and sing along to your favorite musicals. $24.99. pasadenaplayhouse.org

Pasadena Playhouse
In Development: Iceboy!
Ongoing. Megan Mullally (Will & Grace), Nick Offerman (Parks and Recreation), Adam Devine (Pitch Perfect) and Laura Bell Bundy (Legally Blonde: The Musical) star in this new comedic musical about a 10,000 year old once frozen Neanderthal that comes to life once thawed and becomes an acting sensation. Free. pasadenaplayhouse.org

Los Angeles Chamber Orchestra
LACO Close Quarters
Through June 4. LACO Close Quarters features 16 digital programs produced exclusively for streaming with visual design by director James Darrah. Darrah—noted for visually and emotionally work at the intersection of theater, music and film—is establishing a first-of-its-kind LACO digital studio, a creative hub that will create works in a variety of mediums. Each LACO concert will be filmed at The Colburn School's Olive Rehearsal Hall socially distanced with no audience and produced for streaming. Free. Watch | YouTube | Facebook

Geffen Playhouse
The Future
Through Mar. 14. Extended by popular demand, Helder Guimaraes (who brought the sold-out run of The Present), once again amazes audiences with his brand of illusions, storytelling and magic in the comfort of your home. This interactive at-home show has audiences deciding the versions of events they wish to see. Take the journey with Guimaraes as he unfolds a mystery along the way. $95. geffenplayhouse.org | Add to Calendar

Geffen Playhouse
Bollywood Kitchen
Through Mar. 6. Dinner and a show have been reimagined by Geffen Playhouse and cookbook author/performer Sri Rao in this interactive production of Bollywood Kitchen. Sri Rao invites audiences to prepare a homemade Indian meal as he interweaves the story of his own parents' immigration to America. The evening is filled with joy as his culinary traditions are brought together with Bollywood films. Enjoy a delicious Indian meal with spices and ingredients delivered to your doorstep. $40+. geffenplayhouse.org | Add to Calendar

Photo credits: "p r i s m" by Larry Ho courtesy LA Opera. "Before Fiddler" courtesy Laguna Playhouse. "Necessary Sacrifices" by Aaron Rumley. All other photos courtesy of the venues.