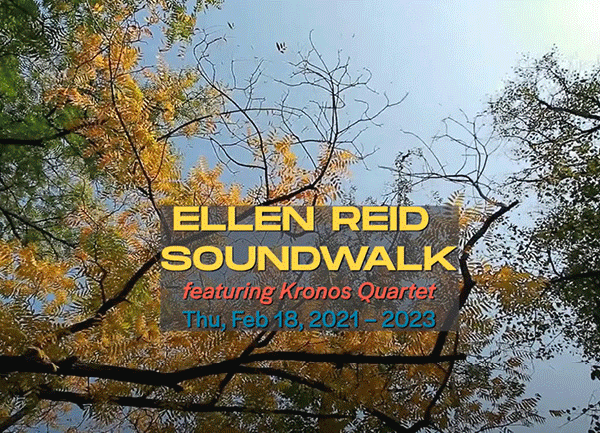 The Program: Look forward to these March virtual and streaming opportunities that inspires innovative programs.
If you're new to our website or haven't see previous editions, The Program is a regular blog series that offers a curated listing of the most influential Southern California arts partners and their forward-facing vision for the four O's: online, outdoors, outreach—and everyone's ultimate goal—onstage!
Note: Though hours and formats are updated regularly, they can change without notice; best to confirm at venue websites.
March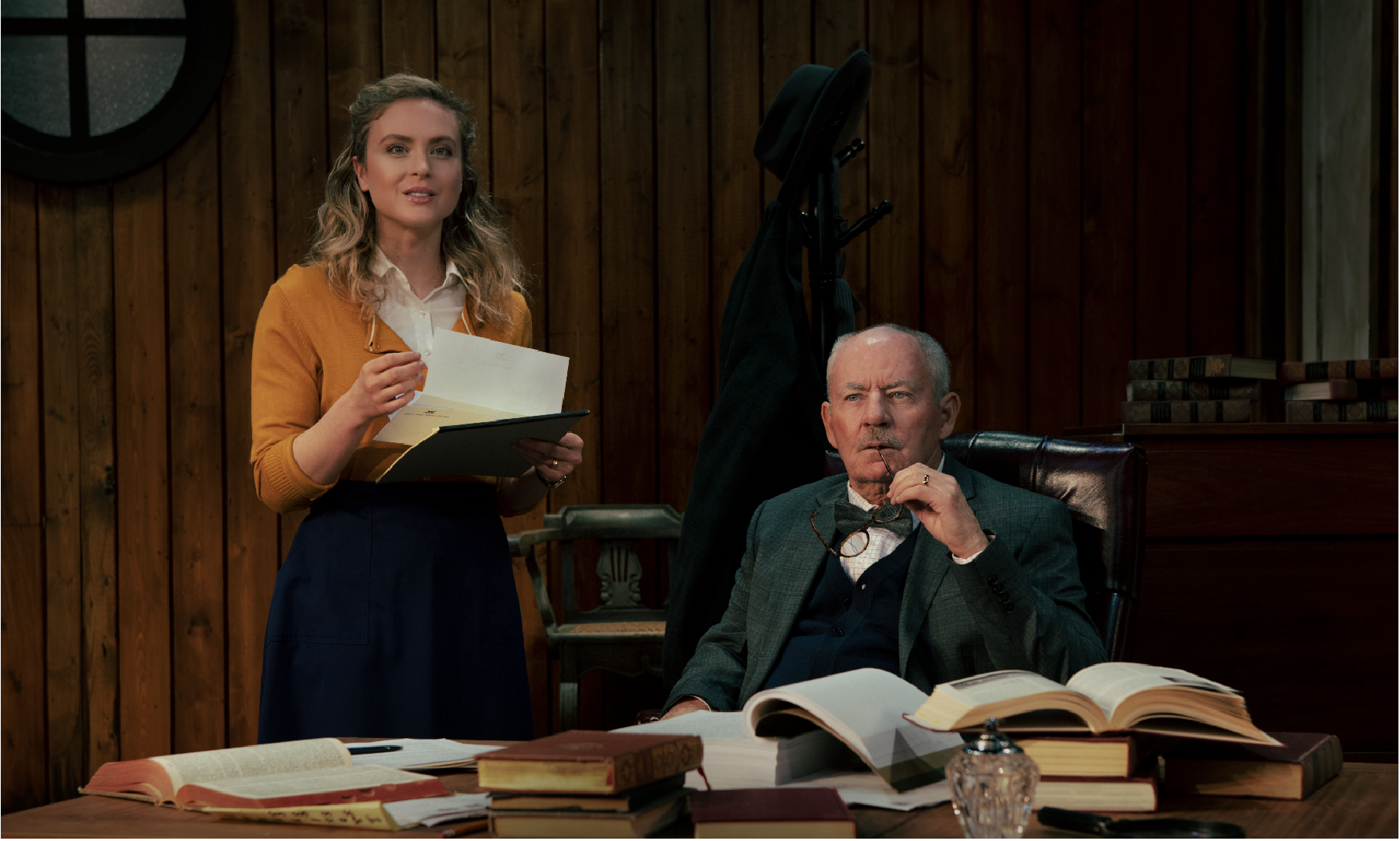 North Coast Repertory Theatre
Trying
Mar. 24-Apr. 18. Based on playwright Joanna McCleland Glass's experience as an assistant to famed attorney general and chief judge at Nuremberg, Francis Biddle, during the final year of his life and their different personalities struggling to make sense of one another. It is a respectful snapshot of American history told with humor, compassion and insight. It is a powerful and moving journey especially in these divided times. Streaming on demand. $35-$54. northcoastrep.org | Add to Calendar
Coronado Playhouse
Harlem Duet, A Rhapsodic Blues Tragedy
Mar. 19-Apr. 18. Harlem Duet recounts the story of Othello and his first wife as told through three couples during the era of Black American Experience. Set in contemporary Harlem at the corner of Martin Luther King and Malcolm X Boulevards, the tale toes the line of racial identity, sexual politics and mental illness in the black community. Streaming on demand. $25. coronadoplayhouse.org | Add to Calendar
Salastina
Happy Hour No. 50: Charles Overton, Harp
Mar. 30. Charles Overton is a Boston-based harpist and performer of classical, jazz and world music. Recent engagements include an appearance at Scullers Jazz Club with his jazz ensemble: the Charles Overton Group, regular performances with the Boston Philharmonic, an appearance as a featured artist at the Dutch Harp Festival, as well as a tour of Spain performing Ginastera's Harp Concerto. 6 p.m. Free. salastina.org
Geffen Playhouse
The Future
Through Mar. 28. Extended by popular demand, Helder Guimaraes (who brought the sold-out run of The Present), once again amazes audiences with his brand of illusions, storytelling and magic in the comfort of your home. This interactive at-home show has audiences deciding the versions of events they wish to see. Take the journey with Guimaraes as he unfolds a mystery along the way. $95. geffenplayhouse.org | Add to Calendar
Pasadena Symphony and POPS
Grieg Piano Concerto
Mar. 27. Award-winning Venezuelan pianist Gabriela Martinez performs Grieg's Piano Concerto along with one of Elgar's most popular works, "Serenade for Strings." 4 p.m. pasadenasymphony-pops.org
CAP UCLA
Zakir Hussain and Masters of Percussion
Mar. 26. Zakir Hussain has established himself as a national treasure and is a favorite accompanist for many of India's greatest classical musicians and dancers. He has collaborated with great musicians around the globe including Joe Henderson, Van Morrison, Yo-Yo Ma and more. 7 p.m. Free. cap.ucla.edu
Salastina
Happy Hour No. 49: Isabel Hagen, Viola
Mar. 23. Stand-up comedian and classically trained violist, Isabel Hagen is the new face of comedy. She made her debut performance on "The Tonight Show starring Jimmy Fallon." As a violist, Hagen has performed with artists like Björk, The National, and Steve Reich and has toured internationally with ensembles including American Contemporary Music Ensemble. Does she combine her music with her comedy. Tune in to experience the answer to that question. 6 p.m. Free. salastina.org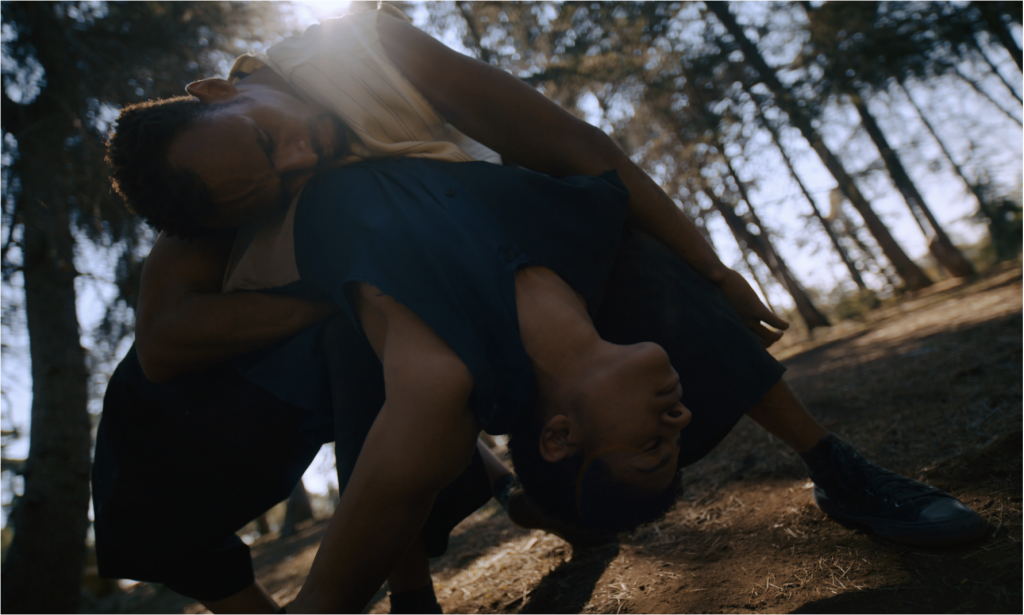 The Wallis
Same Sky
Mar. 22. Directed by Grammy-nominated director Andy Hines, Same Sky explores the world in front of us, the differences amongst ourselves, and a likeness we see in others. With cinematography by Frank Mobilio and music composed by Steve Hackman, Same Sky features the original choreography of Rauf "RubberLegz" Yasit, a German breakdancer living in Los Angeles, and is performed by Jacob Jonas The Company members Joy Isabella Brown, Miguel Alejandro López, Mike Tyus and Jill Wilson with wardrobe by OAMC. Same Sky is part of The Wallis, The Soraya and the Harris Theater's films.dance series produced by Jacob Jonas The Company. 9 p.m. Free streaming. thewallis.org | Add to Calendar
Hollywood Fringe
Disrobed
Mar. 19-21. This virtual comedy event is back for one weekend only for a special encore presentation. Disrobed is a "meet the parents" event with a twist. Skye is eager to introduce her conservative fiancé to her family at their monthly Zoom happy hour but neglects to tell him they are all nudists. When the clothes come off, will their love remain? Virtual. Ages 17+ (includes nudity). F-Sa 7 p.m., Su Noon. $10. One ticket per household. hollywoodfringe.org | Add to Calendar
Segerstrom Center for the Arts
Ireland with Michael
Mar. 17. This new Celtic show—taped in front of a live audience at the National Opera House in Wexford, Ireland—features the Irish Concert Orchestra, two choirs, singers and musicians from all over Ireland, joining together with Irish singer Michael Londra in a celebration of Irish culture and music for St. Patrick's Day. 7 p.m. $25. scfta.org | Add to Calendar
Salastina
Happy Hour No. 48: Alan Menken, Composer
Mar. 16. American composer and songwriter Alan Menken is best known for his award-winning scores for Walt Disney Animation Studios (The Little Mermaid, Beauty and the Beast, Aladdin, Pocahontas). His accolades include eight Academy Awards, a Tony Award, 11 Grammy Awards, a Daytime Emmy Award and seven Golden Globe awards. 6 p.m. Free. salastina.org | Add to Calendar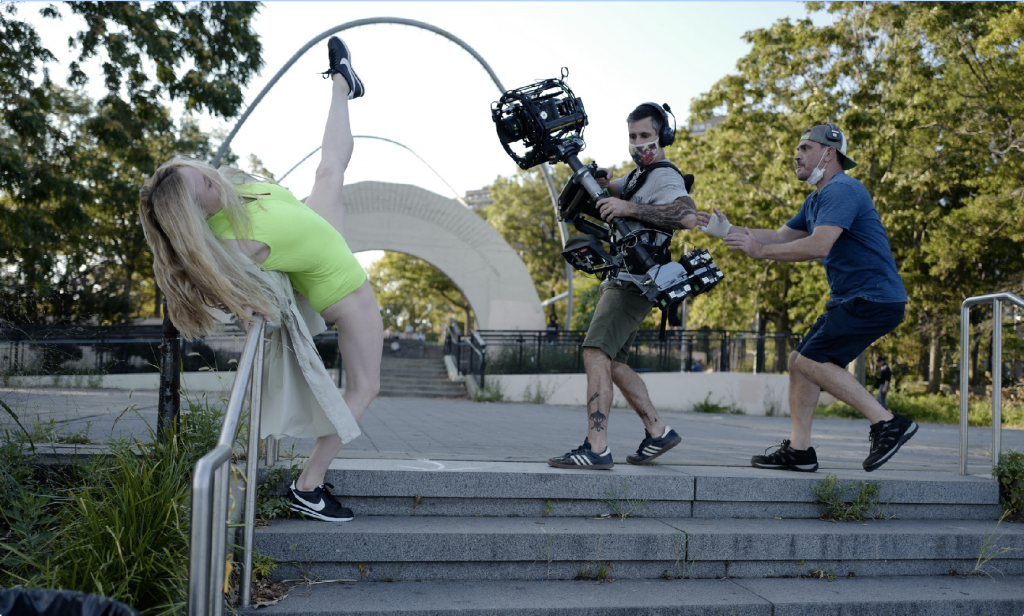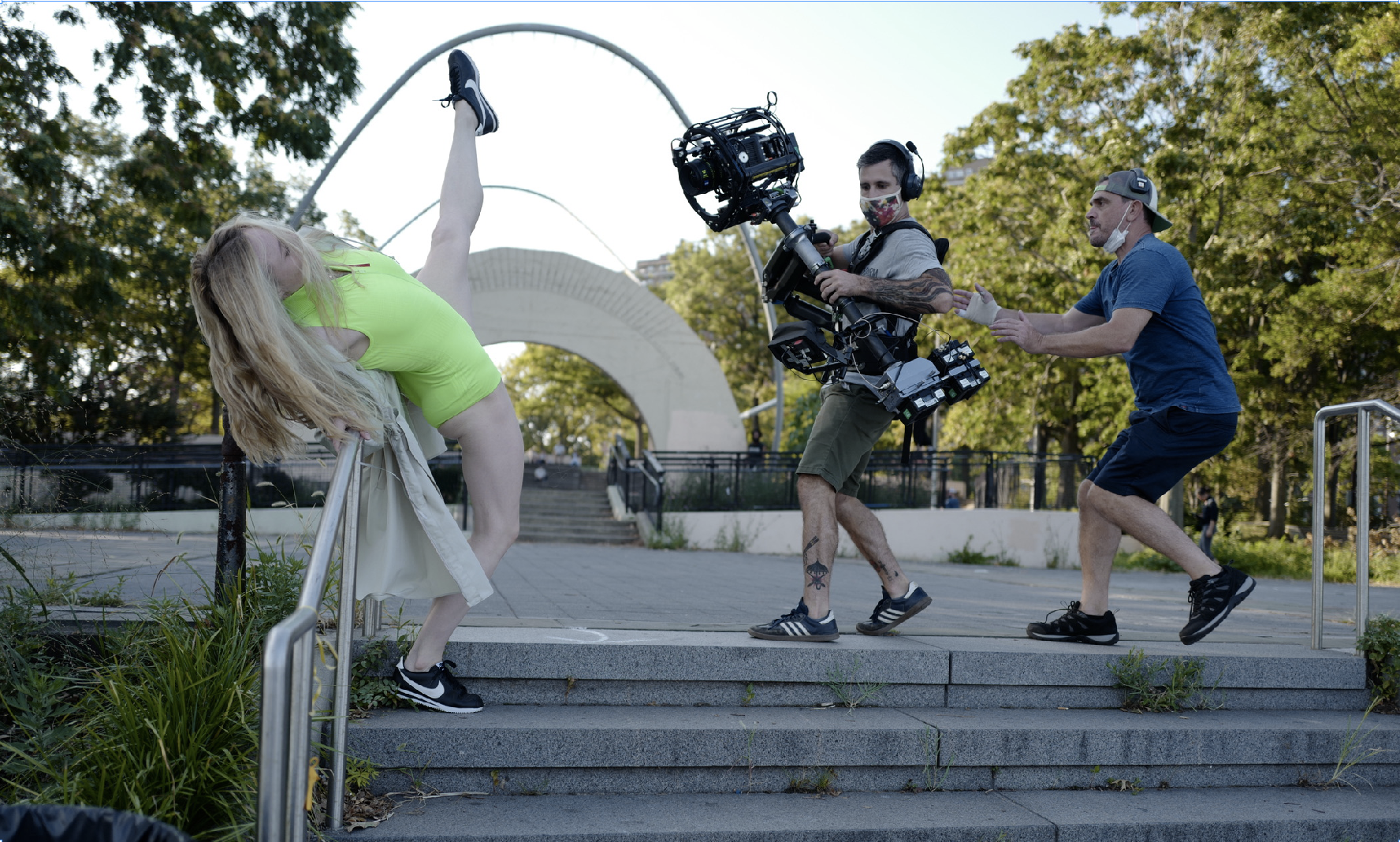 The Wallis
Another Serious Dance Film
Mar. 15. New York City Ballet principal dancer Sara Mearns performs tongue-in-cheek choreography by Andrea Miller at the East River Park Amphitheater to an original score from five-time Grammy Award-winning composer Antonio Sánchez (Birdman). The film features cinematography by Paul Daley and wardrobe by Prada. Another Serious Dance Film is part of The Wallis, The Soraya and the Harris Theater's films.dance series produced by Jacob Jonas The Company. 9 p.m. Free streaming. thewallis.org | Add to Calendar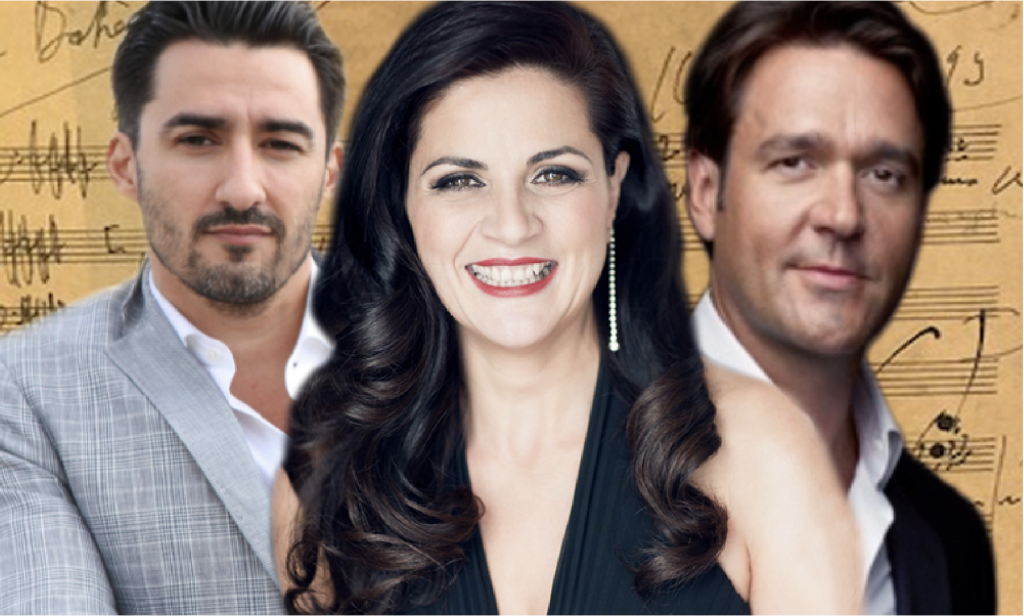 Multiple Theaters
Hershey Felder's Puccini—Live From Florence
Mar. 14. Hershey Felder presents his one-man composer show of Puccini, live from Florence, adding operatic voices to tell the story of the great composer's scandalous life, his female characters and how the real women in his life affected the women he created on stage. Puccini will feature music from La Bohéme, Tosca, Turandot and more. $55. Read More | lagunaplayhouse.com | rubicontheatre.org | wallis.org
Pacific Symphony
Virtual Lunar New Year
Through Mar. 14. The Pacific Symphony's annual festivity ushers in the "Year of the Ox" with music director Carl St. Clair and actor Ron Banks. The free streaming event will feature archival footage of past concerts that intertwine Eastern and Western cultures. Artists include the renowned pipa soloist Min Xiao-Fen, pianist Fei-Fei Dong, vocalist Jane Shim, pianist Hye-Young Kim and concertmaster Dennis Kim. 8 p.m. Facebook | pacificsymphony.org | Add to Calendar
Colburn School
Eclectic Classical
Mar. 13. Brass chamber duo The Two Gabagools present original arrangements and compositions, covering a wide range of musical styles with the help of Colburn alumni. Enjoy musical arrangements that range the Cinema Paradiso's "Love Theme" to "Bridge Over Troubled Water" to the Suite from The Marriage of Figaro. Virtual. 7 p.m. Free. colburnschool.edu
Pasadena Symphony and POPS
Bach | Puccini | Mozart
Mar. 13. Musicians from the orchestra's string section take the stage with music director David Lockington to present Mozart's Divertimento in D Major, Puccini's high drama "Chrysanthemums," the serenity of Bach's Sonata for Violin Solo No. 2 and Milhaud's Sonata for Violin and Cello. 4 p.m. pasadenasymphony-pops.org | Add to Calendar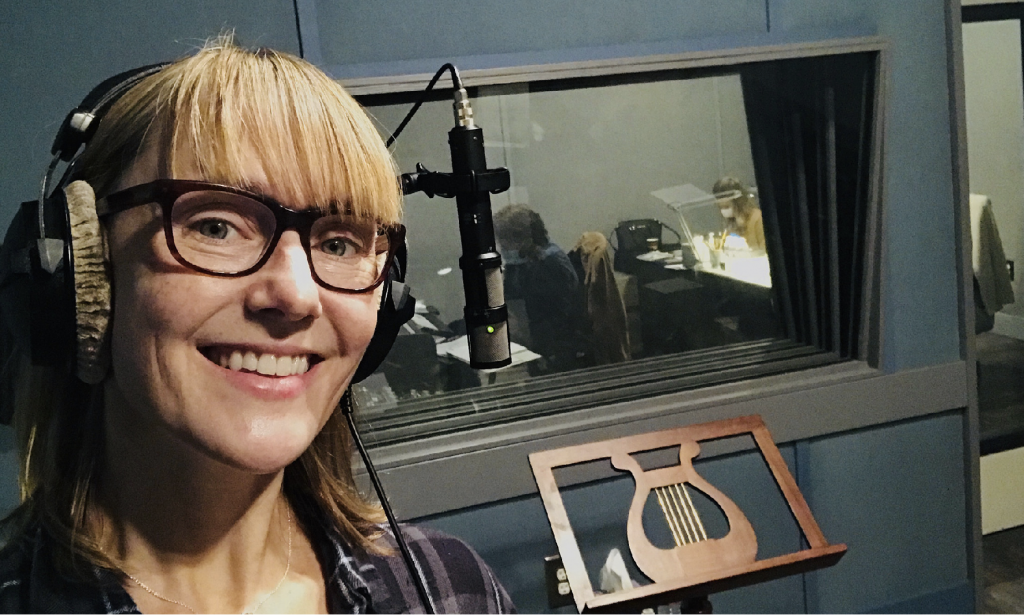 L.A. Theatre Works
Bump
Mar. 10. L.A. Theatre Works is releasing a state-of-the-art audio theater recording of Bump, a new comedy by Chiara Atik. Based on the true story of Jorge Odón and the birthing device he invented in his garage, Atik's play spans time and space in an effort to grapple with the mystery and miracle of maternity. $20. latw.org | Add to Calendar
Salastina
Happy Hour No. 47: Hilary Hahn, Violin
Mar. 9. Three-time Grammy Award-winning violinist Hilary Hahn melds her musicality and technical expertise with a diverse global repertoire to perform classical music. 6 p.m. Free. salastina.org | Add to Calendar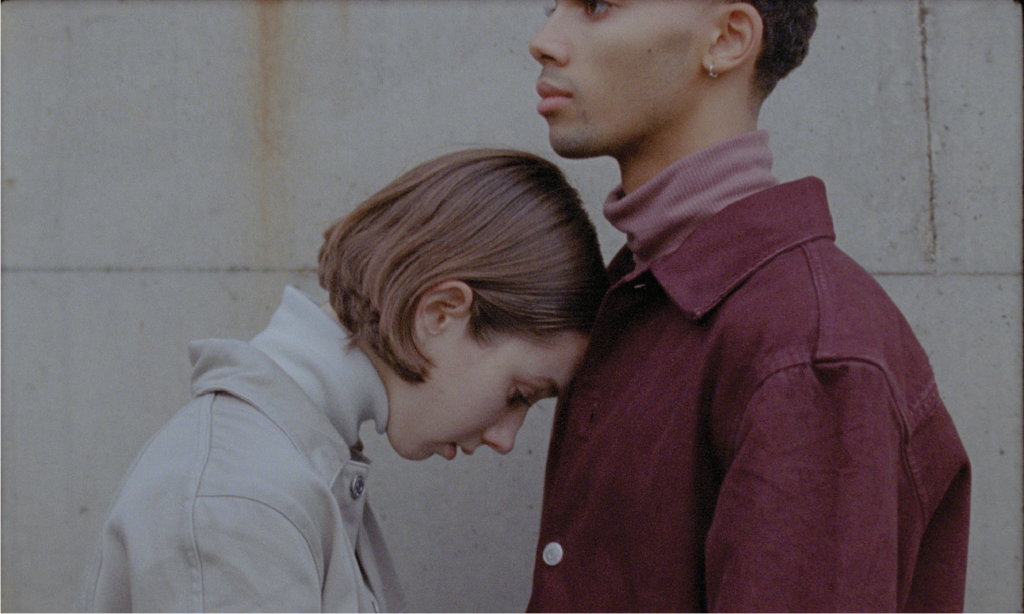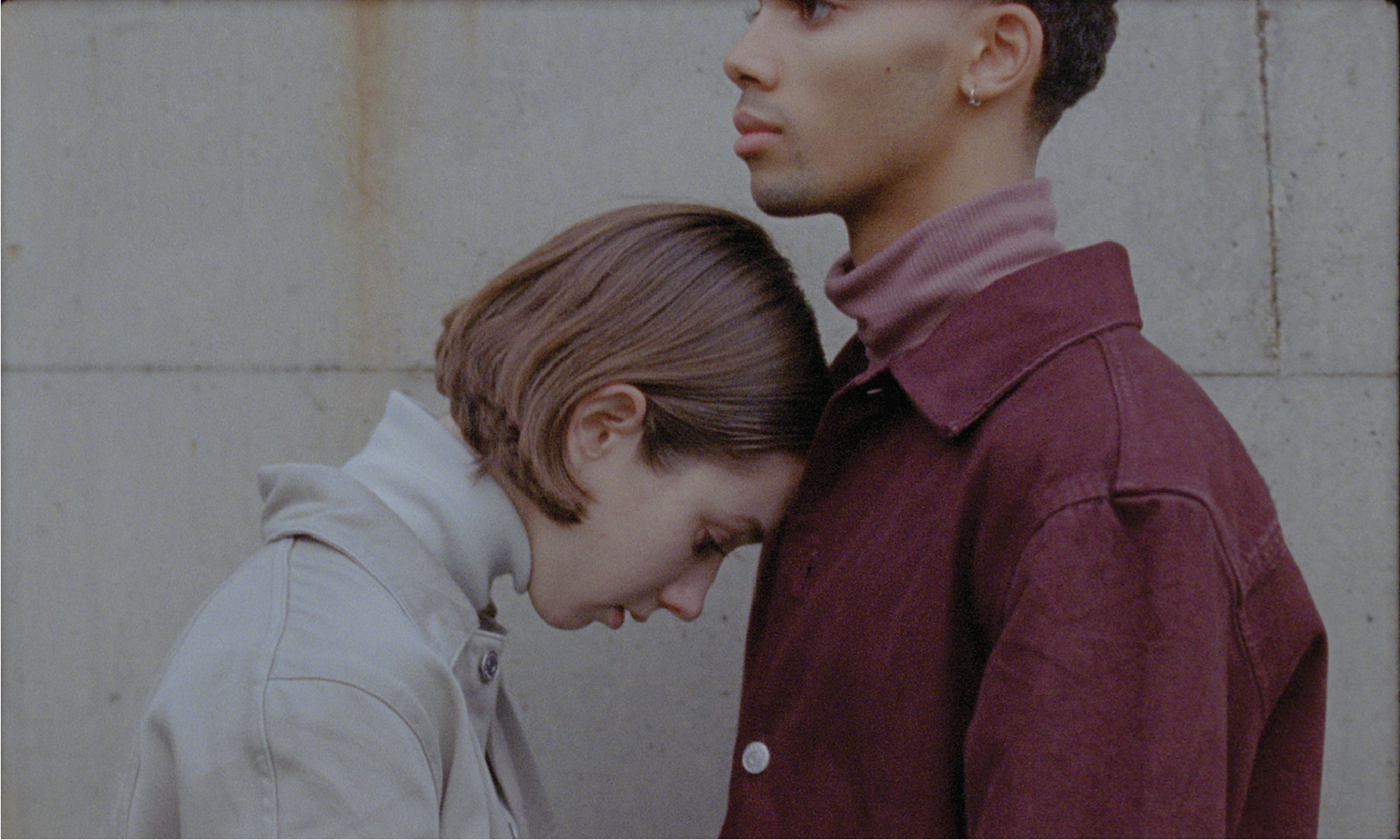 The Wallis
DADU
Mar. 8. Captured on Super 16 mm film and utilizing natural light, in DADU, four dancers explore abstraction through the framing of movement set against the terrain of the Dutch hamlet of Spaarnwoude. Ian Robinson, former dancer with Israel's Batsheva Dance Company, directs Kele Roberson, Annika Verplancke, Jesse Callaert and Mikaela Kelly, members of Nederlands Dans Theater, with cinematography by Amsterdam-based Sam du Pon and music composed by Awir Leon, singer songwriter, producer and former dancer with Emanuel Gat Dance. DADU is part of The Wallis, The Soraya and the Harris Theater's films.dance series produced by Jacob Jonas The Company. 9 p.m. Free streaming. thewallis.org | Add to Calendar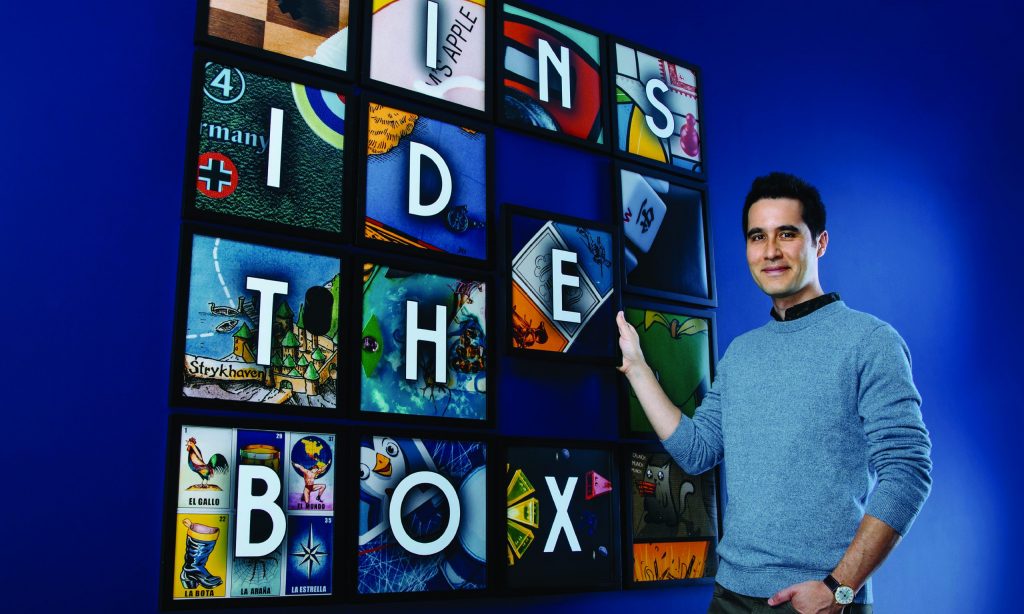 Geffen Playhouse
Inside the Box
Through Mar. 7. Journey into the exhilarating world of games with crossword constructor David Kwong. Twenty-four guests will have a front-row seat to an entirely interactive show of puzzles. This smart and wildly entertaining event is filled with wordplay, multi-layered games and surprises. $55+. geffenplayhouse.org | Tickets | Add to Calendar
International City Theatre
Yasmina Reza's Art
Through Mar. 7. Have a laugh during International City Theatre's 36th season opener Art—a virtual presentation of Yasmina Reza's Tony Award- and Olivier Award-winning play. The plot takes a hilarious look at the bonds of friendship viewed through the prism of modern art. Viewers can stream this on demand every Thursday, Friday, Saturday and Sunday. $30 per household. ictlongbeach.org | Add to Calendar
Crescent Moon Entertainment
Fool For Love
Mar. 6-7. American playwright Sam Shepard's award-winning play which examines love born out of desire and despair. The characters in the play struggle with their identities, heritage and an unending emotional upheaval to which they were sentenced by their parents. 4 p.m. Tickets are "pay what you can." crescentmoonentla.com | Tickets | Add to Calendar
CAP UCLA
Israel Galván Maestro de Barra
Mar. 6. Israel Galván, the world's leading flamenco artist, is known for his lightening-fast and passion-fueled performances that has reinvented flamenco for a new generation. During the stay at home order he has sought to find spaces for "seguir bailando" (keep on dancing) until we can return to some semblance of normal again. 7 p.m. Free. cap.ucla.edu | Add to Calendar

Geffen Playhouse
Bollywood Kitchen
Through Mar. 6. Dinner and a show have been re-imagined by Geffen Playhouse and cookbook author/performer Sri Rao in this interactive production of Bollywood Kitchen. Sri Rao invites audiences to prepare a homemade Indian meal as he interweaves the story of his own parents' immigration to America. The evening is filled with joy as his culinary traditions are brought together with Bollywood films. Enjoy a delicious Indian meal with spices and ingredients delivered to your doorstep. $40+. geffenplayhouse.org | Add to Calendar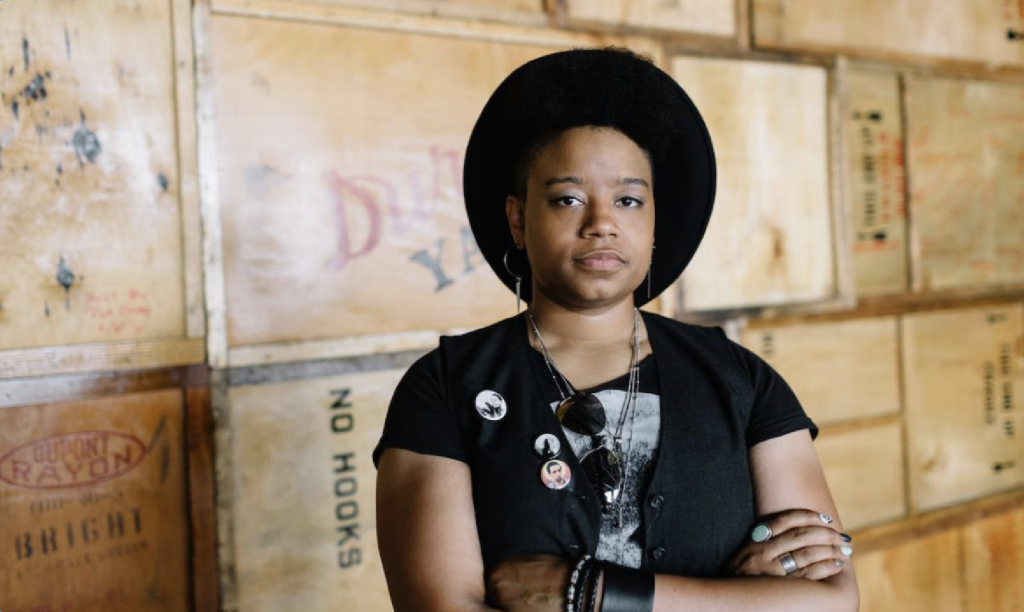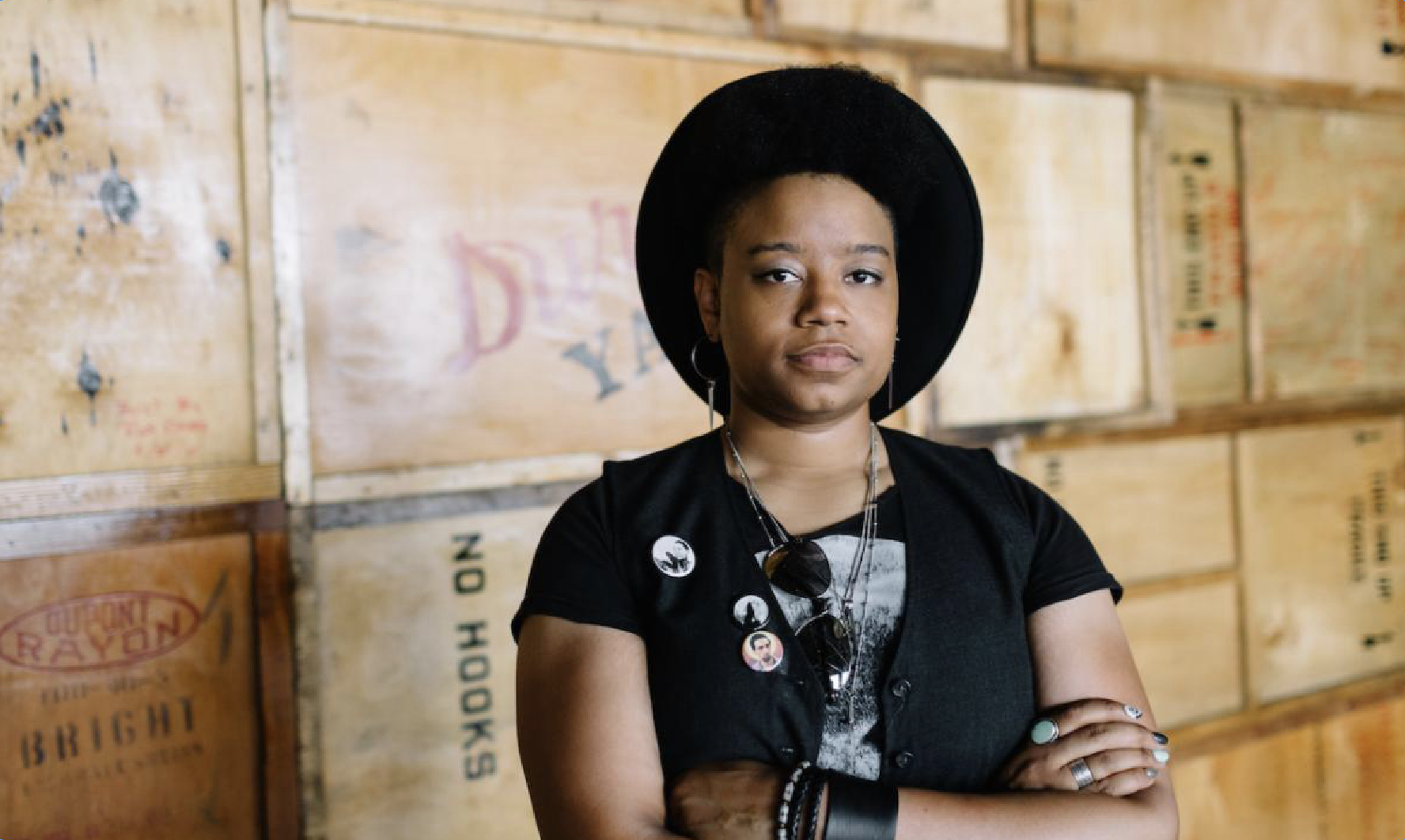 Musco Center for the Arts
Amythst Kiah: Live from Home Performance
Mar. 5. Singer-songwriter and Grammy-nominated member of Our Native Daughters performs her bluegrass guitar Celtic music with a Southern Gothic alt-country blues style live from her home. Rolling Stones says, "Amythst Kiah is one of roots music's most exciting emerging talents, blending deep knowledge of old time music with sensibilities spanning classic country to contemporary R&B." Virtual performance and Q&A. 7:30 p.m. Free. muscocenter.org | Add to Calendar
American Youth Symphony/A Place Called Home
Virtual Music and Movie Night
Mar. 5. Part of Family Film Fridays, the American Youth Symphony joins A Place Called Home to bring South Central families and the local community classical music. In addition to an interactive pre-show concert there will be a live raffle, lessons led by Jessica Bejerano, founder and conductor of the San Francisco Philharmonic. Following the pre-show concert, guests will be treated to a screening of the animated musical film, Sing. All of the evening's festivities will take place online and are free and accessible to APCH's entire membership base, their extended families and invited friends. Pre-show concert at 6:15 p.m., movie at 7 p.m. Free. aysymphony.org | Add to Calendar
Musco Center for the Arts
Kishi Bashi & Davíd Garza-Artists in Response to Incarceration
Mar. 3. Japanese-American musician, composer and singer Kishi Bashi returns to Chapman University joined by Mexican-American singer/songwriter Davíd Garza. Bashi and Garza will share their thoughts on the topic of incarceration and perform songs they were inspired to create. This round table and conversation is part of @THEMUSCO-Online, a series that expands on the topic of cultural equity. Virtual performance and round table. 7 p.m. Free. muscocenter.org | Add to Calendar
Music Center
The Blue Ribbon Children's Festival
Mar. 2. One of California's longest ongoing free arts education programs is presented online again for 2021 and has been expanded from fifth grade to include students grades 3 through 12. The festival is an opportunity for students to experience performing arts by a professional dance company. This year Dorrance Dance is featured and will highlight the tradition of tap dance, movement and music. 10-10:45 a.m. Free. musiccenter.org | Add to Calendar
Salastina
Happy Hour No. 46: Kenji Bunch, Viola
Mar. 2. Composer-violist Kenji Bunch's work for chamber ensemble, orchestra and ballet often incorporates elements of hip hop, jazz, bluegrass and funk to critical acclaim. 6 p.m. Free. salastina.org


The Wallis
正念 – NOW
Mar. 1. Shanghai-based director Robin Mahieux focuses the lens on a young woman, Li Kehua (Lico), dancer with BeijingDance/LDTX company, as she awakens to the fullness of the present moment. Choreographed by Gypsy Snider, co-founder and artistic director of The 7 Fingers, and set to original music from Rosie Lowe, singer, songwriter, producer, and multi-instrumentalist based in London, 正念 – NOW, with cinematography by Marcus Tang, steps into now, forsaking the past and mindfully moving into the future. 正念 – NOW is part of The Wallis, The Soraya and the Harris Theater's films.dance series produced by Jacob Jonas The Company. 9 p.m. Free streaming. thewallis.org | Add to Calendar



Ongoing
CAP UCLA
Ellen Reid Soundwalk
Ongoing. Soundwalk is an "ear-oriented art event" with an emphasis on listening to the environment of Griffith Park conceived by Pulitzer Prize-winning composer Ellen Reid has worked on opera, film scores, orchestral works and sound installations. This GPS-enabled work of art, uses music to illuminate the surrounding environment with the help of an app. ellenreidsoundwalk.com | cap.ucla.edu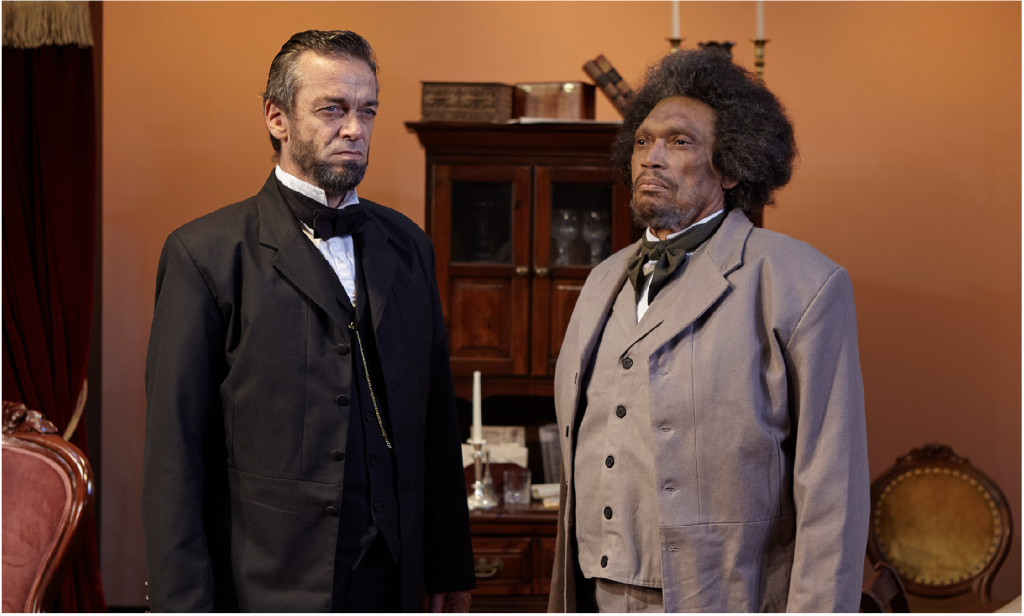 North Coast Repertory Theatre
Necessary Sacrifices
Ongoing. In the summer of 1863, at the height of the Civil War, Frederic Douglass and Abraham Lincoln met over two searing sessions that forever changed the course of history. This West Coast premiere of this riveting drama echoes today's political landscape as it grapples with the issues of war, peace, politics and moral courage. Streaming on showtix4U. northcoastrep.org | Tickets
Pasadena Playhouse
In Development: Iceboy!
Ongoing. Megan Mullally ("Will & Grace"), Nick Offerman ("Parks and Recreation"), Adam Devine (Pitch Perfect) and Laura Bell Bundy (Legally Blonde: The Musical) star in this new comedic musical about a 10,000-year-old once-frozen Neanderthal that comes to life once thawed and becomes an acting sensation. Free. pasadenaplayhouse.org
Pasadena Playhouse
Still.
Ongoing. Javon Johnson, one of the nation's most prominent spoken-word artists, shares his personal experience at a pivotal time in our history. Still. blends powerful imagery, witty prose and beautiful lyricism in a timely, unforgettable theatrical event. Free. pasadenaplayhouse.org
Los Angeles Chamber Orchestra
LACO Close Quarters
Through June 4. LACO Close Quarters features 16 digital programs produced exclusively for streaming with visual design by director James Darrah. Darrah—noted for visually and emotionally work at the intersection of theater, music and film—is establishing a first-of-its-kind LACO digital studio, a creative hub that will create works in a variety of mediums. Each LACO concert will be filmed at The Colburn School's Olive Rehearsal Hall socially distanced with no audience and produced for streaming. Free. Watch | YouTube | Facebook
Photo credits: Trying photo by Aaron Rumley courtesy North Coast Rep. Same Sky courtesy The Wallis and Jacob Jonas The Company. Another Serious Dance Film courtesy The Wallis and Jacob Jonas The Company, "Puccini" courtesy Hershey Felder Presents. Bollywood Kitchen by Hartman Benzon Media. Amythyst Kiah by Anna Hedges. 正念 – Now courtesy The Wallis and Jacob Jonas The Company. All other photos courtesy of the venues.