In a new digital campaign that supports the creativity of L.A. and the hospitality community, bartenders are sharing their talents while they shelter-in-place—giving us inspiration for our weekends at home.
Powered by Pabst Blue Ribbon.
MEXICAN ICED COFFEE
WITH ANGOSTURA SPICED WHIPPED CREAM
The Bartender
Ariel Valesco is a self-proclaimed "tavern wench/beer cracker, VHS hoarder, reader, photo taker, [and]drink maker" who pours for Detour Bistro Bar in Culver City. Working for a restaurant that combines farm-to-table produce with California seasonal and European-inspired dishes, Ariel has been known to mix up inventive, produce-forward cocktails. @mother_superior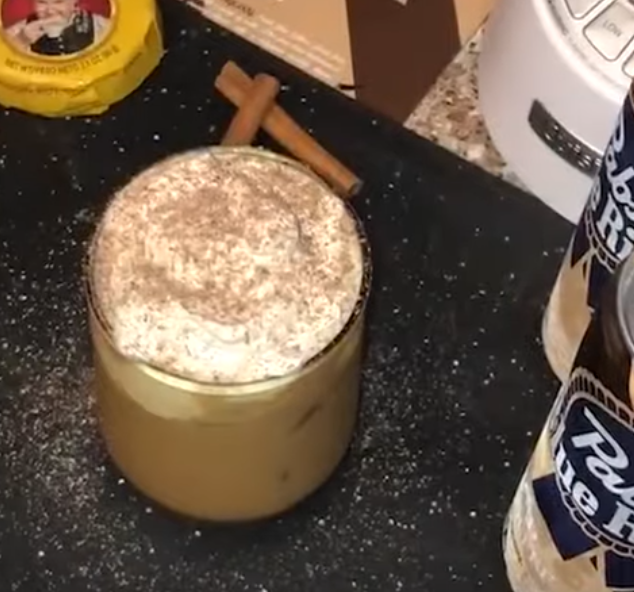 The Recipe
Angostura bitters
1.5 oz. tequila
Pabst Hard Coffee
1 c. heavy cream
1 T. sugar
Directions: Add 3 dashes of Angostura Bitters, 1.5 ounce tequila and Pabst Hard Coffee into a tumbler. Shake with ice, then pour over rocks. Add 1 cup heavy cream, 1 tablespoon sugar and 5 to 6 dashes of Angostura Bitters to a blender and blend. Top drink with Angostura spiced whipped cream and grated chocolate.
SMOKEY JOE
The Bartender
Joey Munoz is a cocktail enthusiast and musician who could often be found pouring at the Golden Gopher in DTLA or "taming" the strings with The Cauterizers, a local rock band. In keeping with the rich history and character of a saloon that survived Prohibition, Munoz and the Golden Gopher embody the survivor spirit of Los Angeles. @joey_boozer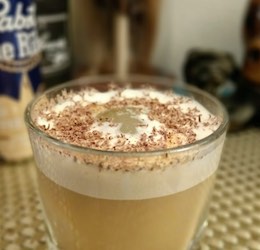 The Recipe
2 ounces of Pabst Hard Coffee
1.5-ounce of mezcal
1/2-ounce Kahlua
Dark chocolate
Chili powder
Directions: Add hard coffee, mezcal and Kahlua into a tumbler then shake vigorously for froth. Pour and garnish with dark chocolate shavings and 2-3 sprinkles of chili powder.
Tip Your Bartender
Support your local hospitality community and tip your bartender.
More About The Campaign
Pabst Blue Ribbon believes that "without fear there is no creativity. When artists push past fear to express something raw and real, they create breakthrough work—a new sound, a new style, a new statement—that empowers and excites their audience." PBR continues to create new brand innovations such as Hard Coffee and created this campaign as their commitment to creativity and innovation even in the face of difficult and challenging times.
Header video clip by Taryn Elliott via Pexels. Video content and images courtesy of Pabst Blue Ribbon (PBR). Featured image by Alexander Mils from Pexels.