Thrive Gives Back with a Surprise
Thrives Causemetics, a brand famous for its significant impact on communities throughout the nation, has announced its new Triple Threat™ Bronzing + Contouring Sticks that contribute towards empowering individuals facing various life challenges. Launching on March 15th, the innovative and inclusive line of blendable, moisturizing, and conditioning cream shades delivers luxurious products while investing in nonprofit organizations that positively transform lives.
Commemorating Community Heroes through Shades
A remarkable aspect of Thrive Causemetics is the dedication of its products to community leaders in its Giving Partner programs. To do something special for these community leaders, Thrive has given them their own color sticks! This event will mark the FIRST-EVER Namesake Surprise Party in person to honor the namesakes of these new color sticks. Additionally, for every Triple Threat™ Color Stick sold, Thrive Causemetics will donate a Triple Threat™ Color Stick to one of its Giving Partners.
Here are some highlights of the surprise party: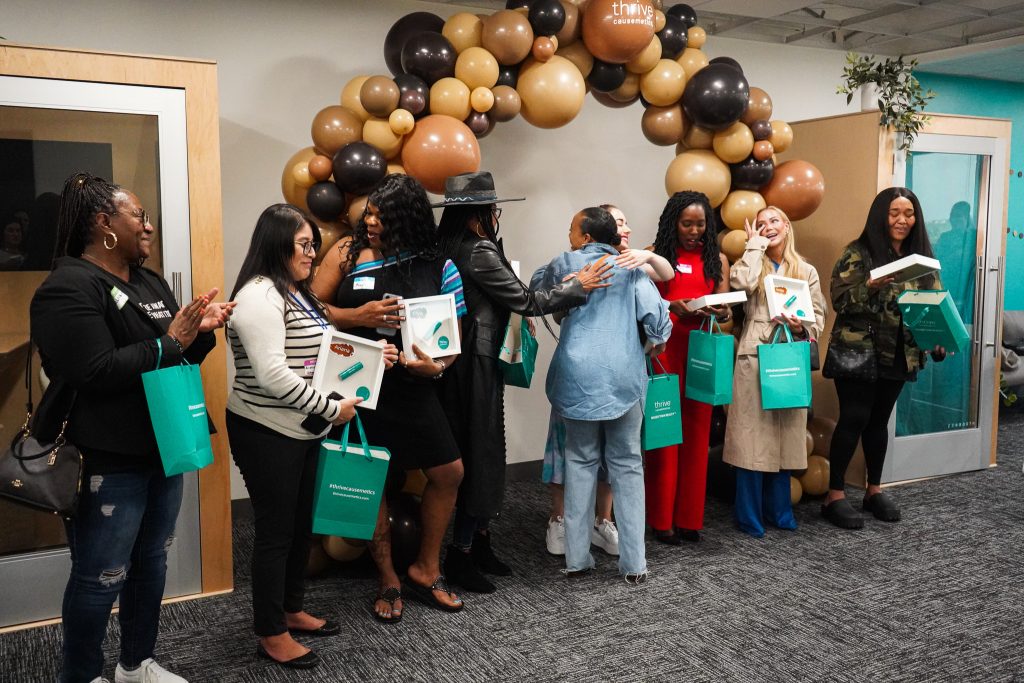 "Jan" (Fair Golden)
Jan Middleton: Director of Education & Peer Support at Pink Ribbon Good in Dayton, OH
A cancer survivor and mom of two, Jan goes above and beyond every day to support patients who struggle with peer support. She plans monthly virtual calls to help patients connect with others and helps them along their journey to survivorship.
"Anita" (Light Medium Neutral)
Anita: Grandmother + inspiration of Callie O'Brien, Founder of The Glama Project in San Diego, CA
Anita was a very special recipient of a Glama Project makeover. She is a powerhouse who believes women can do anything, and helped to inspire Callie's nonprofit The Glama Project that highlights the beauty of seniors through makeovers and photo sessions.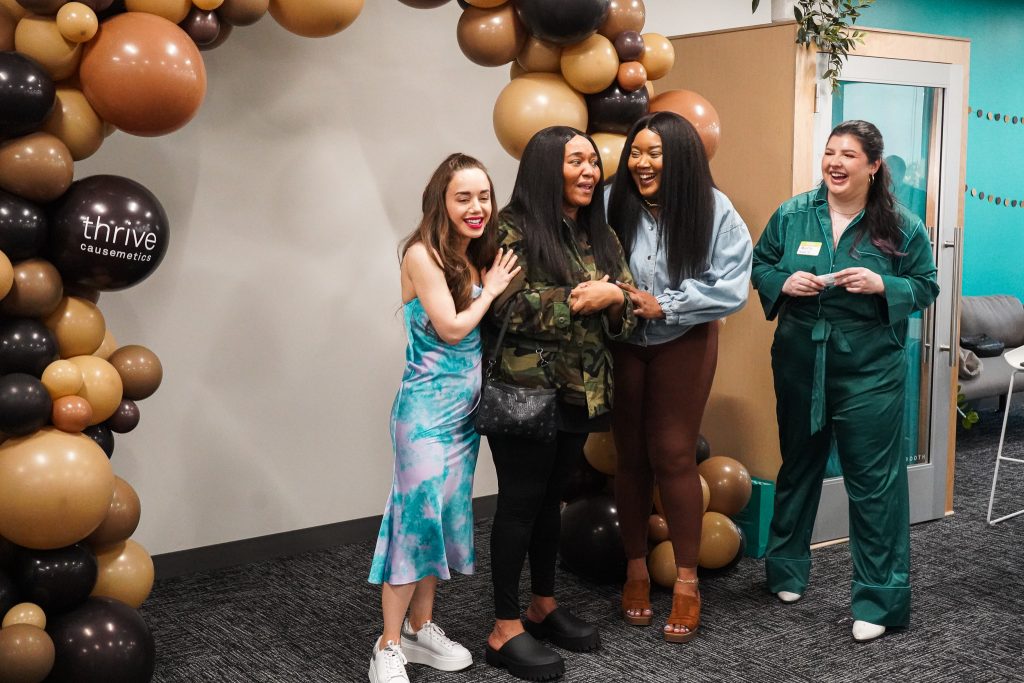 "Ariana" (Medium Warm)
Ariana Herrera: Housing Case Manager at Upward Bound House in Los Angeles, CA
Ariana has been with Upward Bound House (UBH) since October of 2016. She is very knowledgeable in the housing field and this allows her to build and foster healthy relationships with UBH families. She also provides life coaching and case management services to address multiple complex needs to reduce barriers in finding permanent housing.
"Treasure" (Medium Tan Cool)
Treasure Mallory: Board of Directors for Our Own in Los Angeles, CA
Treasure is the prototype for what it means to be a genuine person. She uses her prowess as an entrepreneur as a vehicle to inspire, make handcrafted products and cultivate inclusive spaces for under-represented creators to thrive.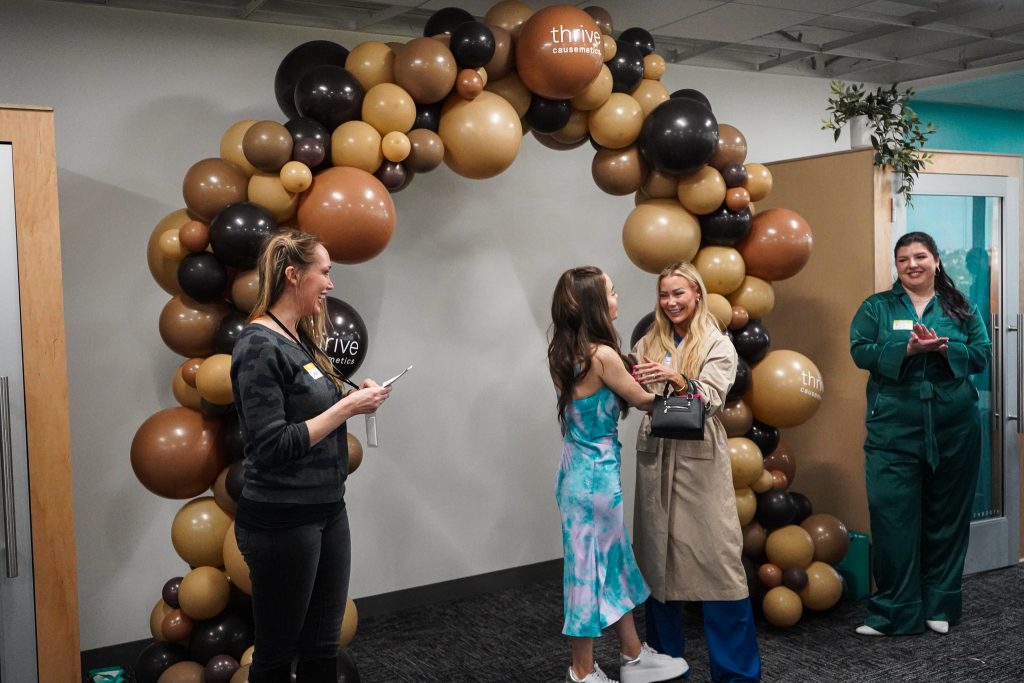 "Adrienne" (Deep Tan Neutral)
Adrienne N. Spires: Program Manager for Black Women for Wellness in Los Angeles, CA Adrienne is committed to positively influencing and increasing education as well as social change. In addition to her 20 years of nonprofit experience, she has extensive experience implementing racial, economic, and gender equity in the prevention and treatment of interpersonal violence, domestic violence, sexual assault, and behavioral health. Adrienne is a proud wife, mother, and grandmother passionate about promoting health and wellness to women around the globe.
"Kayla" (Deep Golden)
Kayla Gore: Co-Founder of My Sistah's House in Memphis TN
Kayla works to help coordinate homeless services, conduct direct outreach, and advocate for the rights of TLGBQ people, especially transgender women. She also provides training for CBO's, educational institutions, and healthcare organizations around trans inclusivity. Her organizing work includes fighting for housing equity for all people who are chronically homeless and advocating for the just treatment of transgender people by law enforcement. My Sistah's House has raised over a quarter-million dollars for their innovative tiny house project, which transitions Black trans women from shelters to home ownership in Tennessee.
"Jasmine" (Deep Cool)
Jasmine Pogue: Facilitator Coordinator with Dialogue on Race Louisiana in Boston, MA
Jasmine leads and facilitates the DORLA series. Her role involves driving participant dialogue, listening, and learning through the sessions. She is also responsible for cultivating and creating a safe and exciting atmosphere for DORLA participants to be curious and vulnerable.
Encouraging Confidence and Strength with Makeup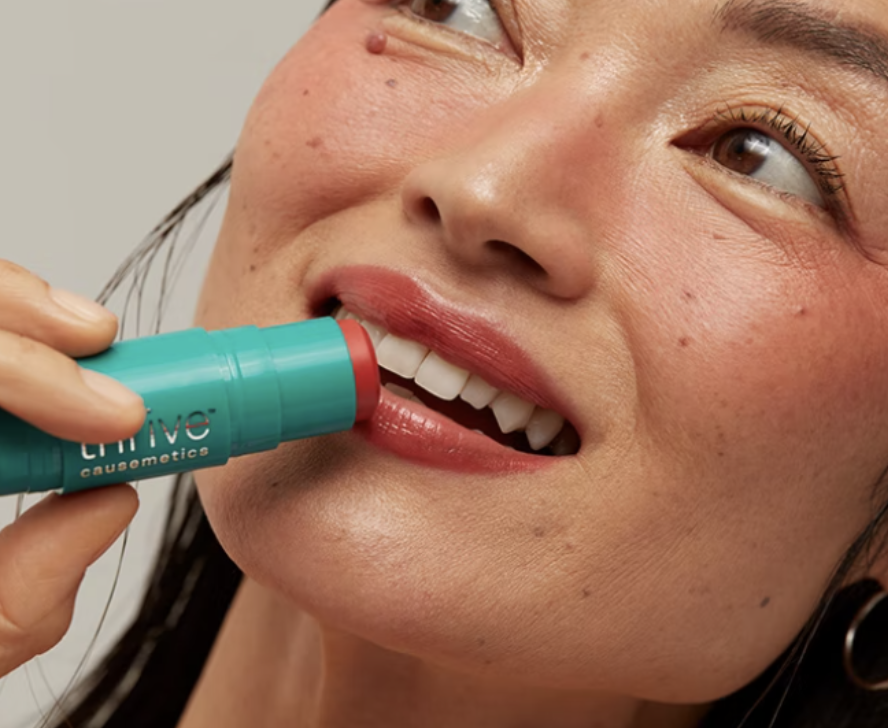 Thrive Causemetics believes that makeup has the power to evoke feelings of self-confidence and inner strength. The Triple Threat™ Color Sticks, enriched with high-quality ingredients, were created not only to accentuate the beauty of various skin tones but to also make users feel emboldened throughout life's challenging seasons.
Elevate Your Makeup Game: With Triple Threat™ Color Sticks's versatility, seamlessly contour, tan, and glow for both natural looks and more dynamic, dramatic styles.
Nourish Your Skin: The unique formula contains beneficial, natural ingredients such as mangosteen extract, pomegranate oil, and shea butter, providing hydration and nourishment for a radiant complexion.
Achieve a Smile-Worthy Application
: The lightweight, non-greasy texture ensures that applying and blending the Color Sticks is an effortless and enjoyable process.
The Triple Threat™ Color Stick Bronzing + Contouring launch is a testament to Thrive Causemetics commitment to creating beauty products and movements that have a profound impact on the world. By combining high-quality cosmetics with powerful initiatives, the brand strives to empower communities and promote inclusivity, spreading light even during life's darkest moments.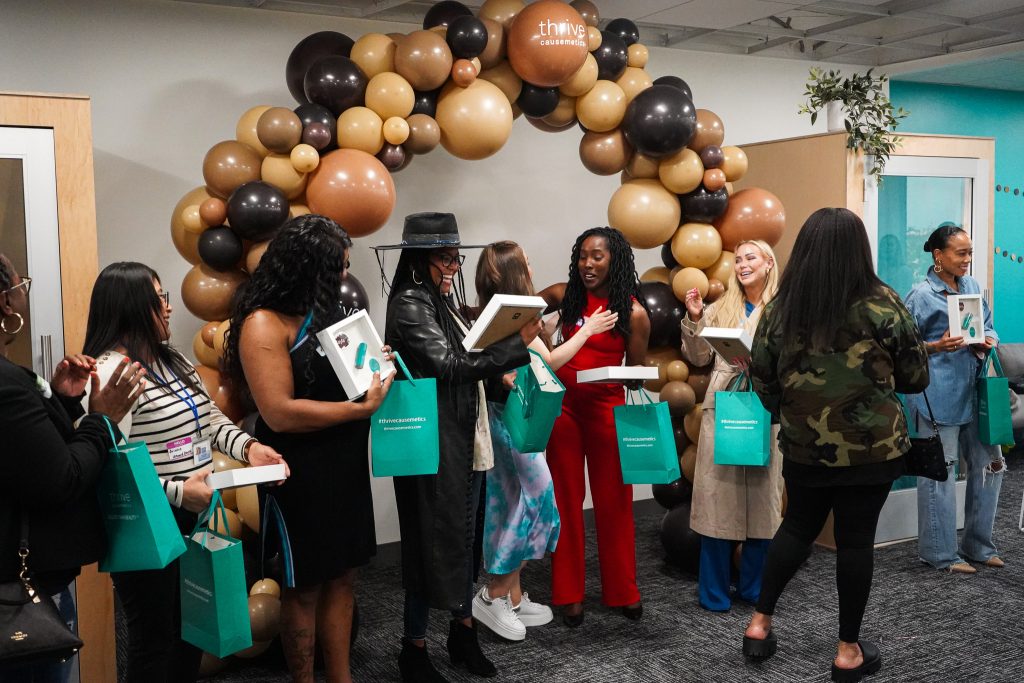 By purchasing a Triple Threat™ Color Stick, you're not only investing in a makeup essential that enhances your beauty routine but also contributing to a greater cause. Choose to be a part of Thrive Causemetics' inspiring movement that uplifts communities and helps individuals overcome life challenges. Together, we can make a difference while looking and feeling our best.
OFFICE ADDRESS:
Thrive Causemetics HQ
6100 Center Drive, Suite 900
Los Angeles, CA 90045
Photo credits: All images are courtesy of Thrive Causmetics