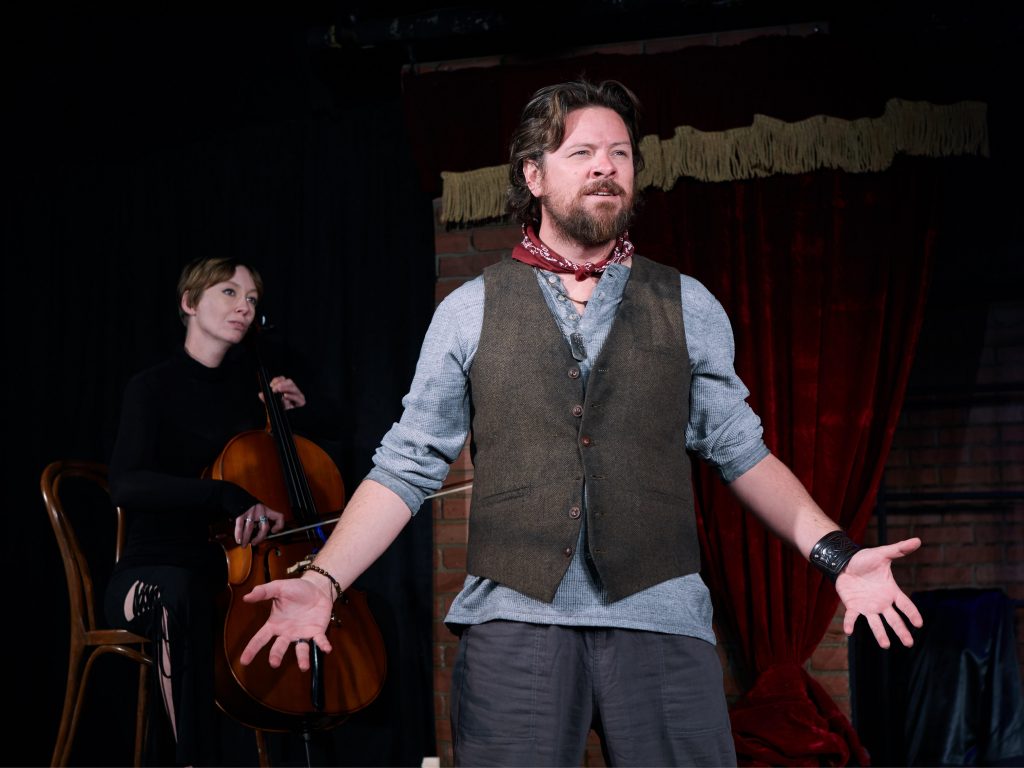 It is January 2021 and theaters are kicking-off the New Year with their forward-facing vision which includes the four O's: online, outdoors, outreach—and everyone's ultimate goal—onstage!

"Every single new play that is being written or will be written will be influenced by this moment in time, whether it's COVID, whether it's Black Lives Matter, whether it's loneliness, economic distress, political anxiety," he says. "It's an amazing moment to be alive in." — Michael Ritchie, Center Theatre Group Artistic Director

Ongoing
Los Angeles Chamber Orchestra
LACO Close Quarters
Through June 4. LACO Close Quarters features 16 digital programs produced exclusively for streaming with visual design by director James Darrah. Darrah—noted for visually and emotionally work at the intersection of theater, music and film—is establishing a first-of-its-kind LACO digital studio, a creative hub that will create works in a variety of mediums. Each LACO concert will be filmed at The Colburn School's Olive Rehearsal Hall socially distanced with no audience and produced for streaming. Free. Watch | YouTube | Facebook
North Coast Repertory Theatre
Necessary Sacrifices
Ongoing. In the summer of 1863, at the height of the Civil War, Frederic Douglass and Abraham Lincoln met over two searing sessions that forever changed the course of history. This West Coast premiere of this riveting drama echoes today's political landscape as it grapples with the issues of war, peace, politics and moral courage. Streaming on showtix4U. northcoastrep.org | Tickets
Geffen Playhouse
Citizen Detective
Through Feb. 7. This interactive performance takes audiences back to 1920s Hollywood to sleuth an unsolved murder mystery. The audience will have best-selling true crime author Mickie McKittrick as their guide to uncover evidence, follows clues and break the codes. $65. geffenplayhouse.org | Tickets
January
Geffen Playhouse
The Future
Through Jan. 31. Magician Helder Guimaraes returns to the Geffen Playhouse after his blockbuster, sold-out show The Present, with an interactive at-home illusions into The Future. Audiences will decide which version of events they prefer to see as Guimaraes takes you on a personal journey that reveals secrets and unlocks a mystery. Starting at $85. geffenplayhouse.org | Tickets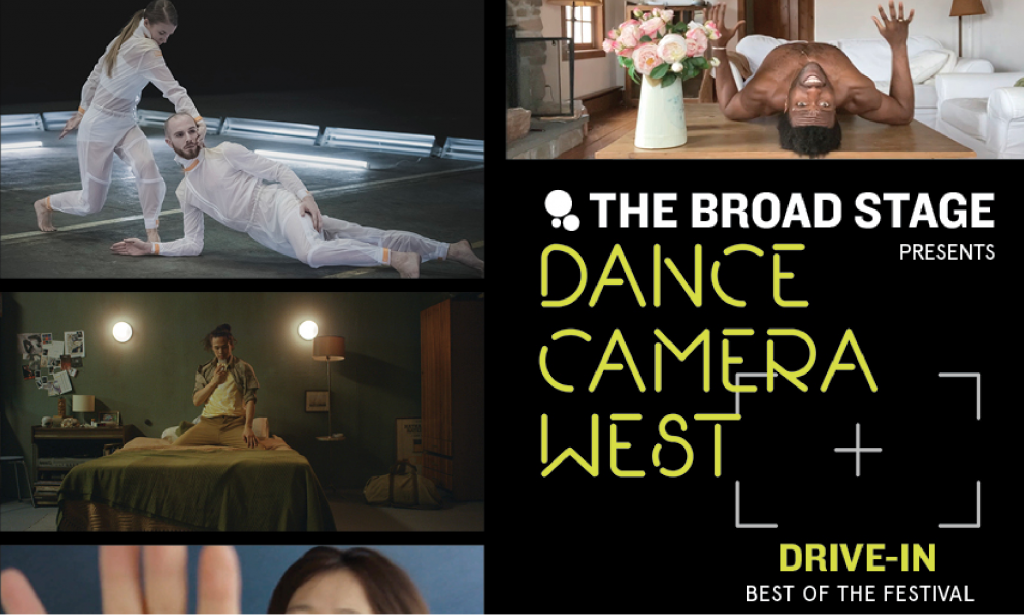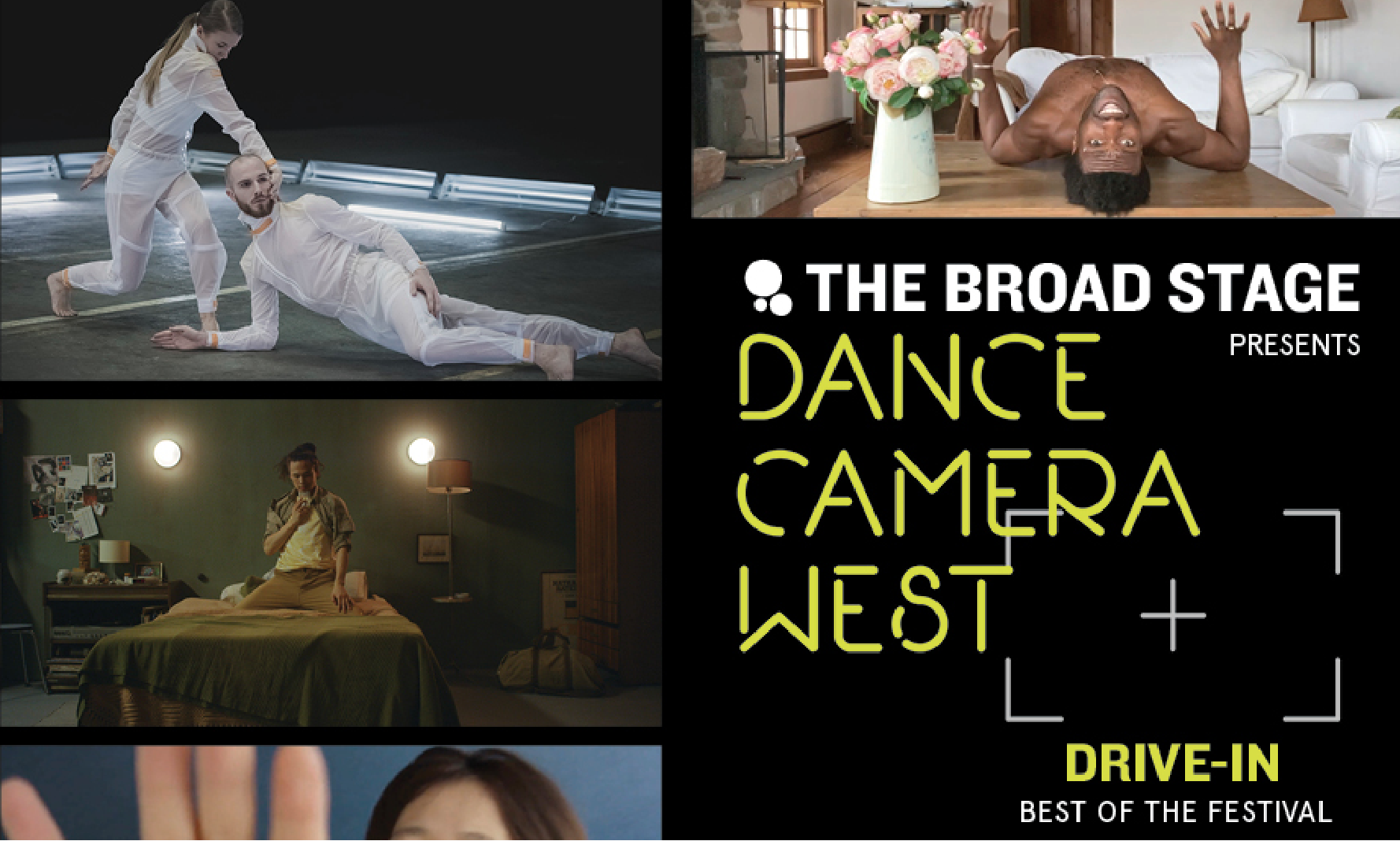 The Broad Stage
Dance Camera West Drive-In
Jan. 30-31. Celebrate the energy and passion of dance in the age of social distancing—at the Drive-In. Dance Camera West features the best dance films from around the world with a moving grand finale to the 2021 festival that features 16 finalists carefully selected from 250 international entries. 5:30 p.m., 8 p.m. Starting $45. Santa Monica College's Bundy Campus East Parking Lot, 3171 S. Bundy Drive, L.A. thebroadstage.org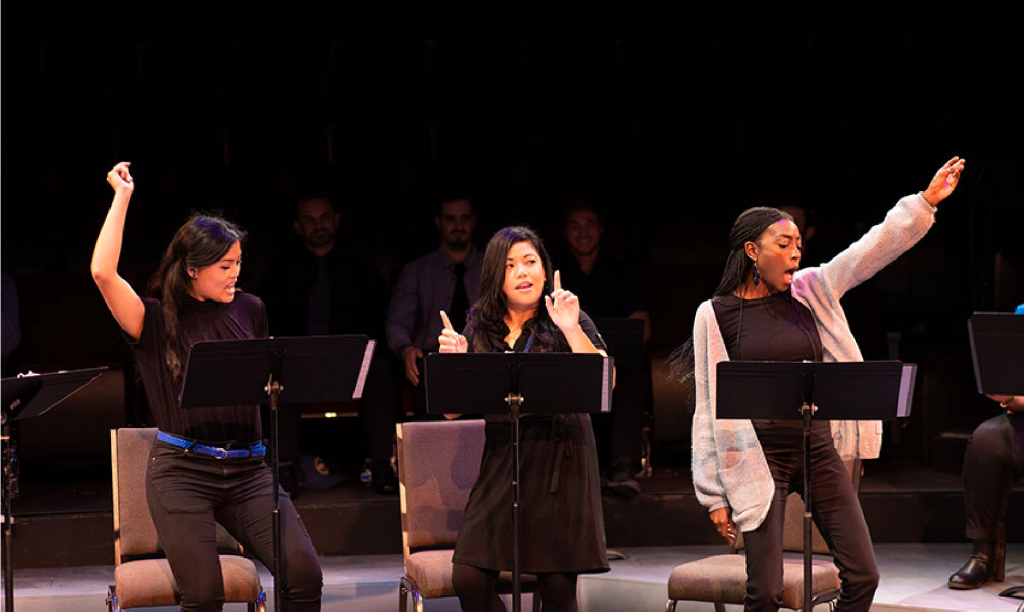 The Old Globe
8th Annual Powers New Voices Festival
Jan. 21-24. The eighth annual Powers New Voices Festival—four days of readings of new plays—will be produced virtually for the first time. Streaming on the free virtual Hopin platform, the festival features some of the most exciting voices and writers for the American theater. See site for event schedule. One ticket per household for all events necessary. Space limited. 6:30 p.m. Free. theoldglobe.org
North Coast Repertory Theatre
A Christmas Carol
Through Jan. 24. From the story by Charles Dickens comes A Christmas Carol "as told by one man to whom it matters". A re-imagined twist to the classic holiday tale brought to life by actor James Newcomb. It is a timeless message of hope and redemption. northcoastrep.org | Tickets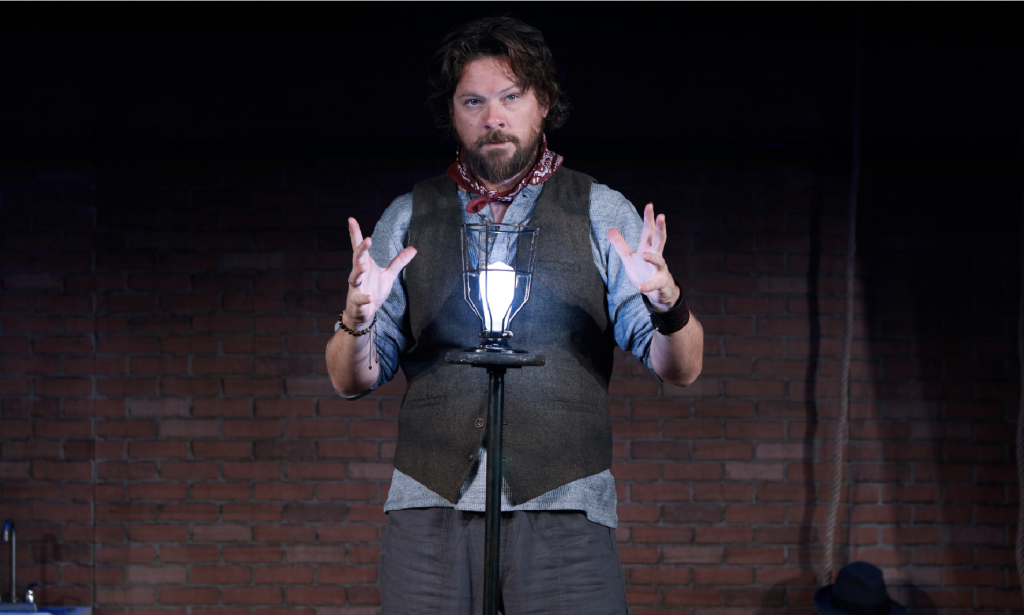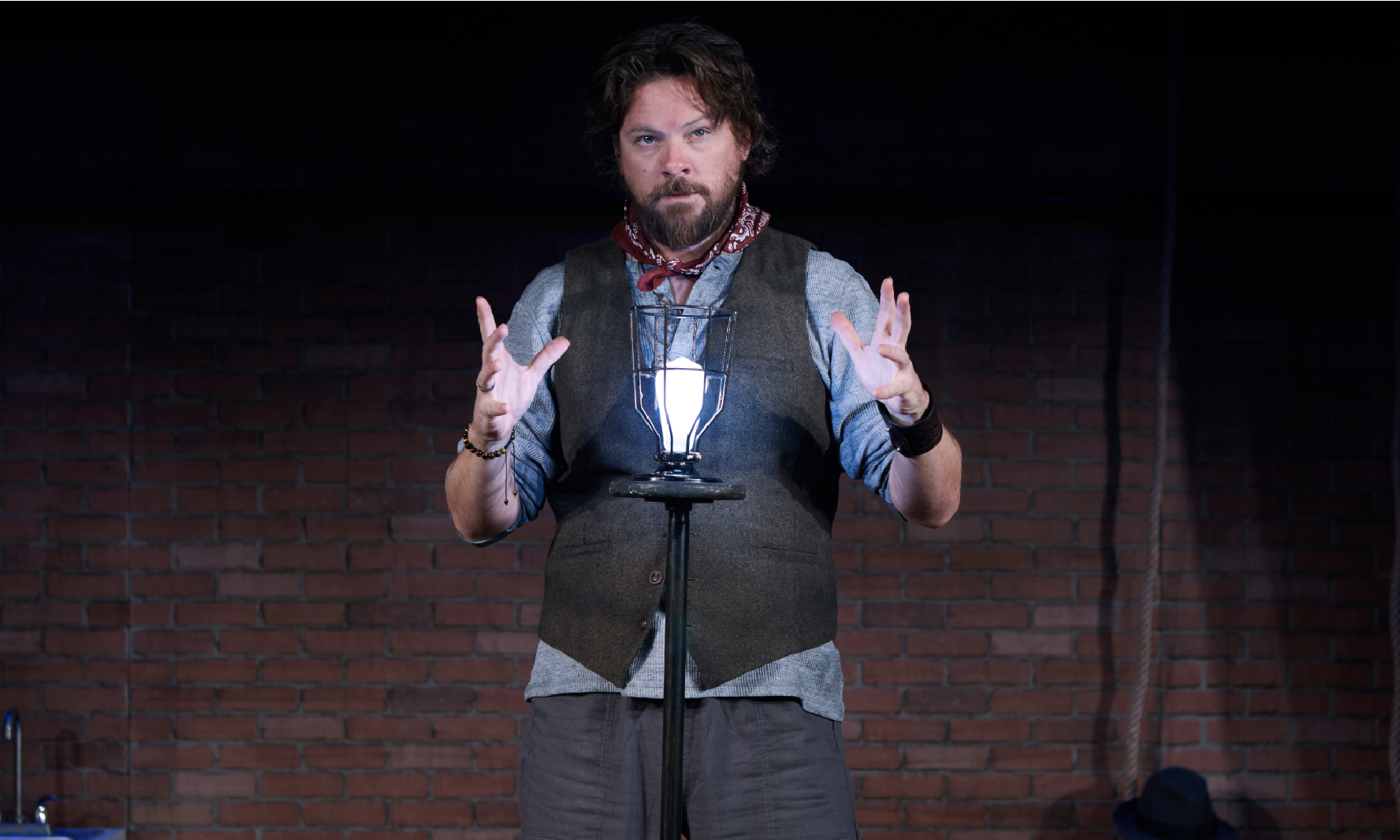 North Coast Repertory Theatre
An Iliad
Through Jan. 24. An Iliad, by Lisa Peterson and Denis O'Hare, is a dynamic tour-de-force adaptation of Homer's The Iliad. Richard Baird brings to life the power and humor of this classic poem about the Trojan War and the human cost of war through the centuries. northcoastrep.org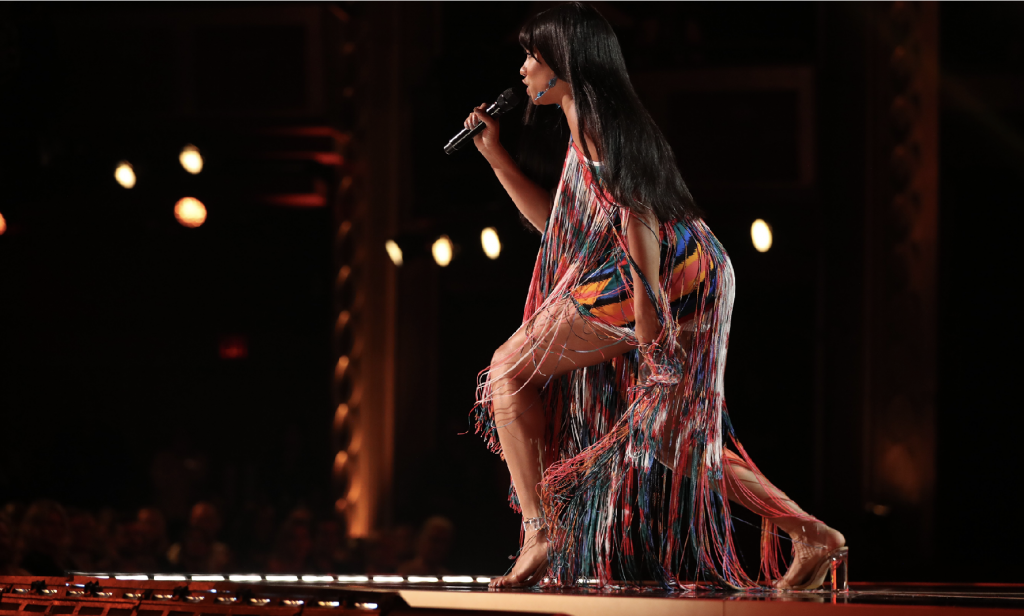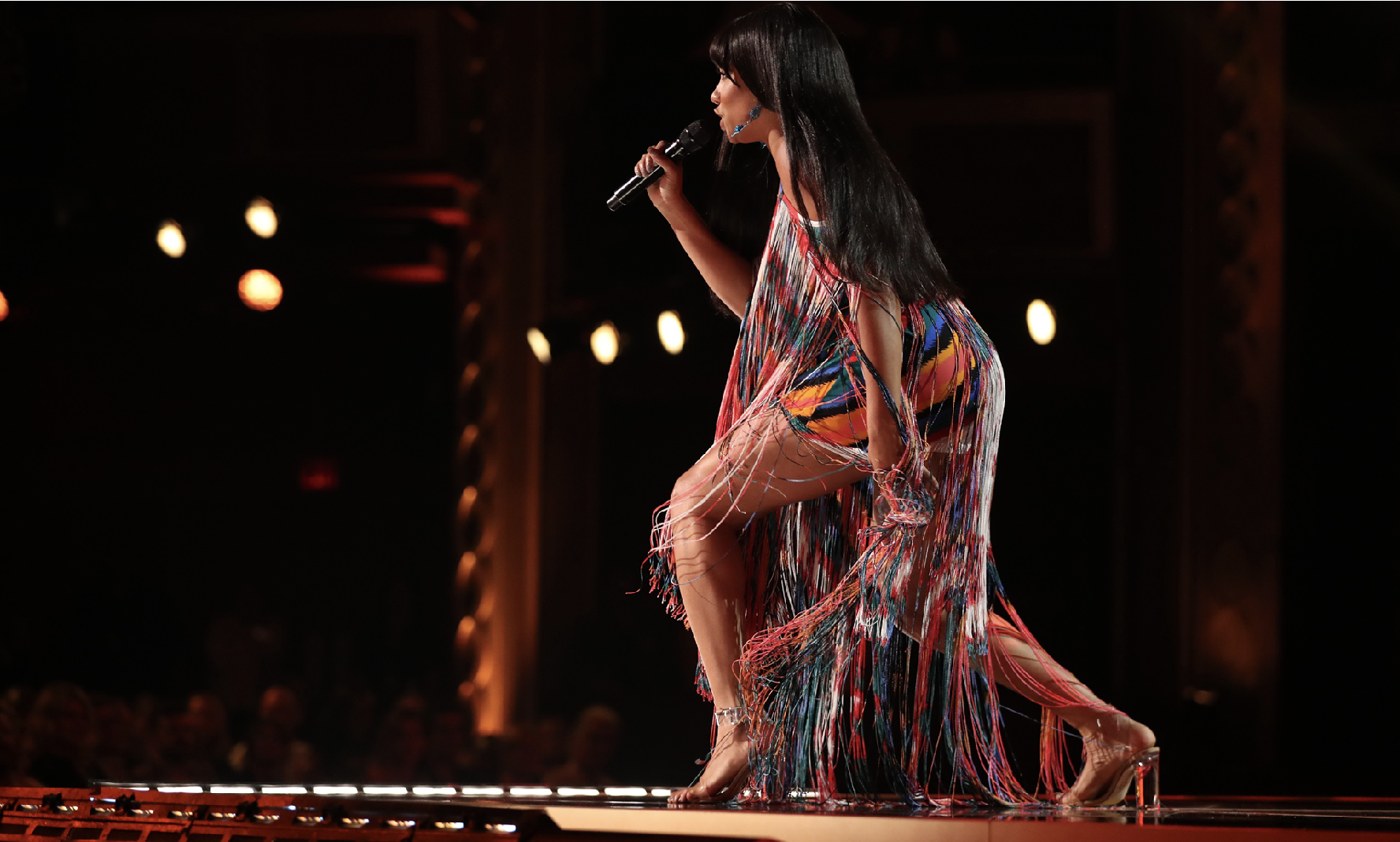 The Wallis
Sheléa: A Tribute to Alan & Marilyn Bergman
Jan. 23. Singer/songwriter Sheléa's voice transcends boundaries and has graced the White House, Kennedy Center and the Carnegie Hall. She gives tribute to the Oscar-winning couple Alan and Marilyn Bergman whose songs and lyrics have earned them induction into the Songwriters Hall of Fame. 8 p.m. $25. thewallis.org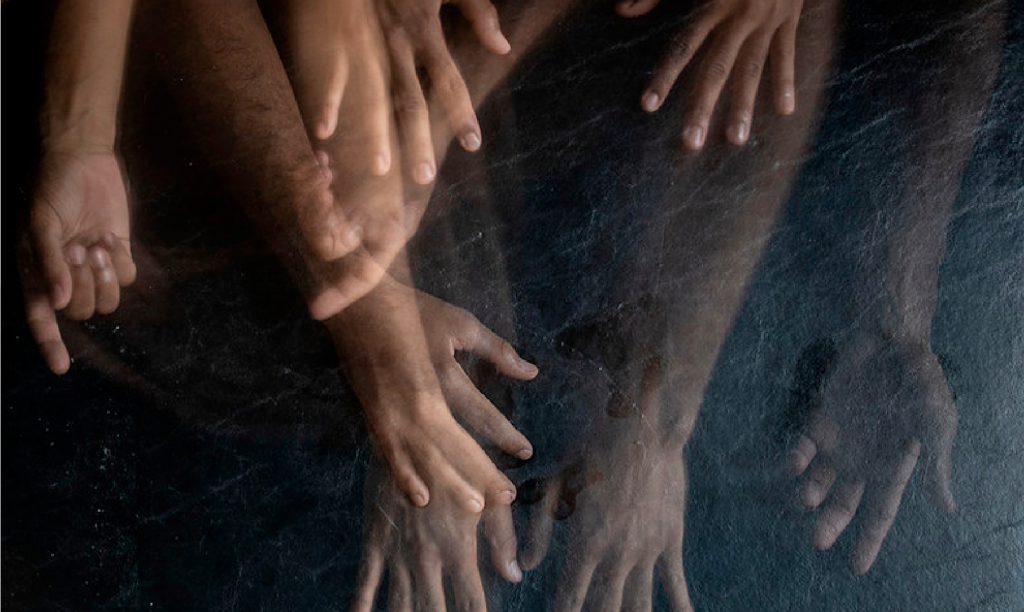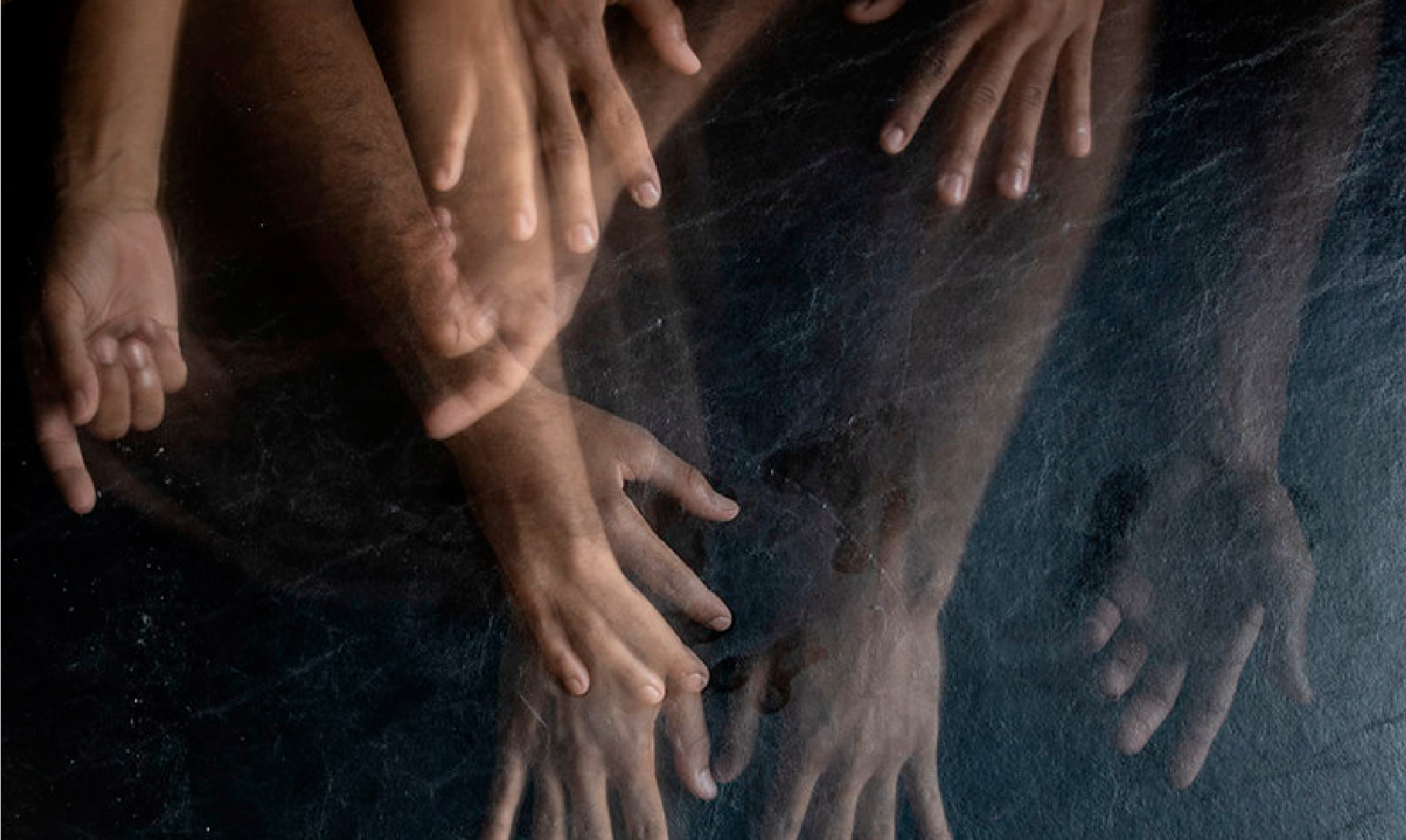 La Jolla Playhouse
A Thousand Ways Part One: A Phone Call
Begins Jan. 21. A Thousand Ways is an encounter between strangers guided by a score of instructions, questions and prompts—and two people who have never met before. Pick up the phone for an experience like no other By the end of the hour you will have a portrait of your partner in a show that triggers the imagination and fosters a connection. $25. lajollaplayhouse.org
Hollywood Fringe
Disrobed—The Virtual Event
Jan. 16-17. The comedy breakout hit from the 2019 Hollywood Fringe Festival, "Disrobed: Why So Clothes Minded" is being reimagined for zoom with an all new national cast. Include nudity. Age 17+. $25. hollywoodfringe.org
The Wallis
Richard Shelton in Sinatra: Raw
Jan. 16. The year is 1971 and Frank Sinatra prepares for his last intimate gig before retirement. Times are changing and the music scene is dominated by rock & roll. He drinks a bit too much and begins to reminisce when things take an unexpected turn. 8 p.m. $25. thewallis.org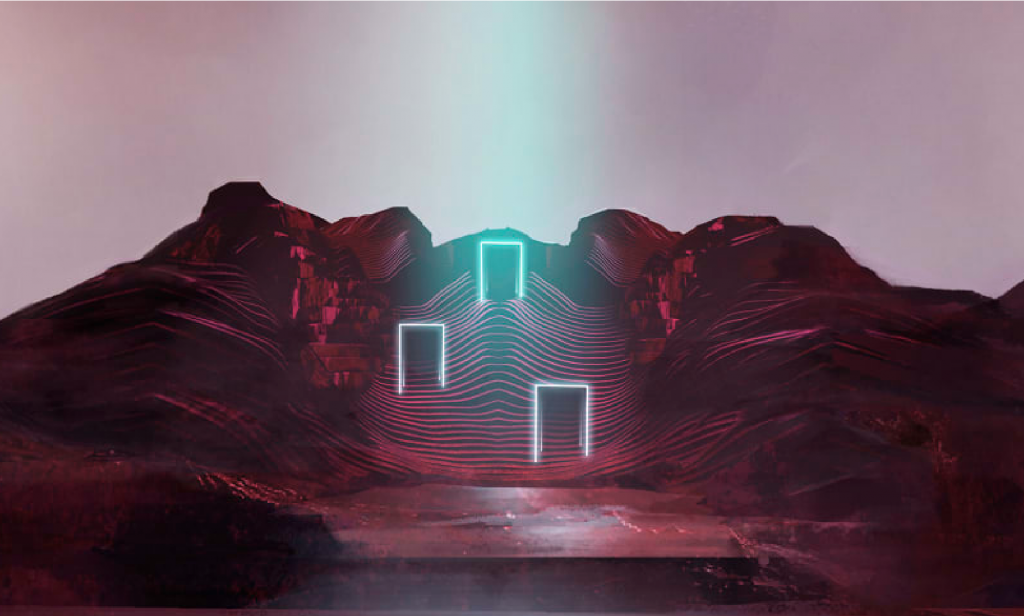 Los Angeles Opera
Modulation
Jan. 8-16. Enter a whole new world of opera and theater with this user-led digital experience from LA Opera. Presented in collaboration with the Prototype Festival, Modulation allows audience members to be in control and navigate through a landscape of new musical pieces—each with its own visual component—exploring the strands that weave together our lives over this past tumultuous and revelatory year. $25 per household. 5 p.m. laopera.org
Chance Theater
Who's Your Baghdaddy, or How I Started the Iraq War
Jan. 15. Who's Your Baghdaddy? is a satirical musical comedy inspired by a true story. Presented as a support group for people who started the Iraq War, this irreverent story follows a handful of mid-level spies whose vanity and politics contributed to the worst intelligence blunder in modern history. Free. 8 p.m. chancetheater.com/cyberchat
SoCal Theaters
Estella Scrooge: A Christmas Carol With A Twist
Through Jan. 15. This virtual musical is a fun, updated twist on the Christmas classic A Christmas Carol. Estella, a Wall Street tycoon and descendant of Ebenezer Scrooge, travels to her hometown on Christmas Eve to foreclose on a Company investment. Presented with an old friendship, serving those less fortunate and a snowstorm causes Estella to be haunted by the spirits that show her the error of her ways. Streaming. $29.99 per household. rubicontheatre.org | wallis.org
Violins of Hope
Reimagined Violins of Hope Gala
Jan. 14. Hear the message of hope through the power of music in a gala performance that promises to lift the spirit. 7 p.m. Free. RSVP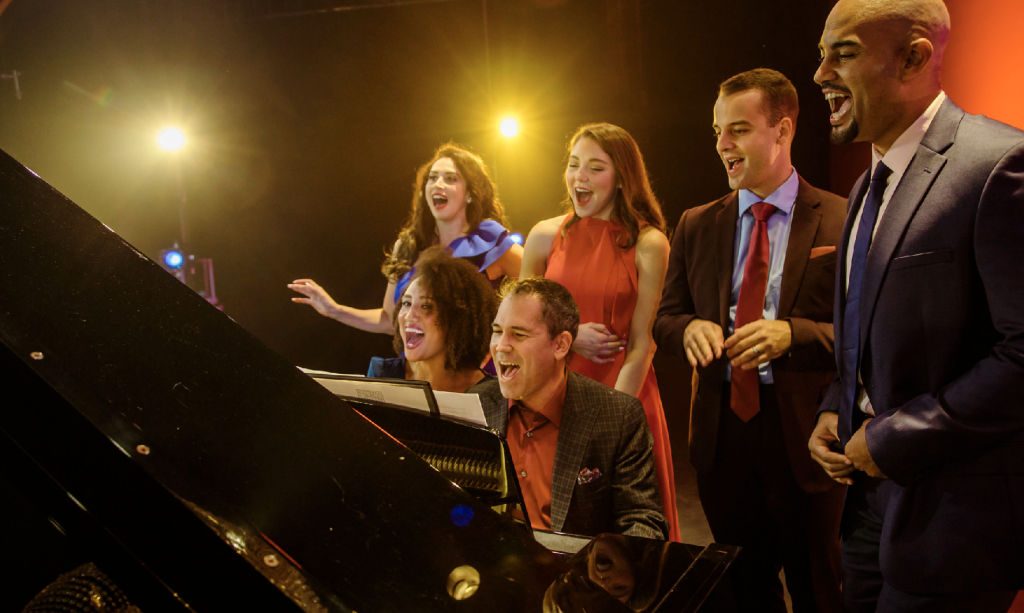 Pasadena Playhouse
You I Like: A Musical Celebration of Jerry Herman
Jan. 10. PlayhouseLive opens 2021 with a virtual live streamed musical revue featuring Bernadette Peters and David Hyde Pierce that honors Tony Award-winning Broadway legend Jerry Herman (Hello, Dolly!, Mame; La Cage aux Folles) $29.99. 5 p.m. playhouselive.org
The Wallis
An Evening with Violinst Anne Akiko Meyers and Pianist Fabio Bidini
Jan. 9. Take a journey to France from an earlier era with Anne Akiko Meyers and Fabio Bidini. The program includes Gounod Ave Maria, Ravel Sonata No. 2 in G Major and Massenet Meditation from Thais. 8 p.m. $25 thewallis.org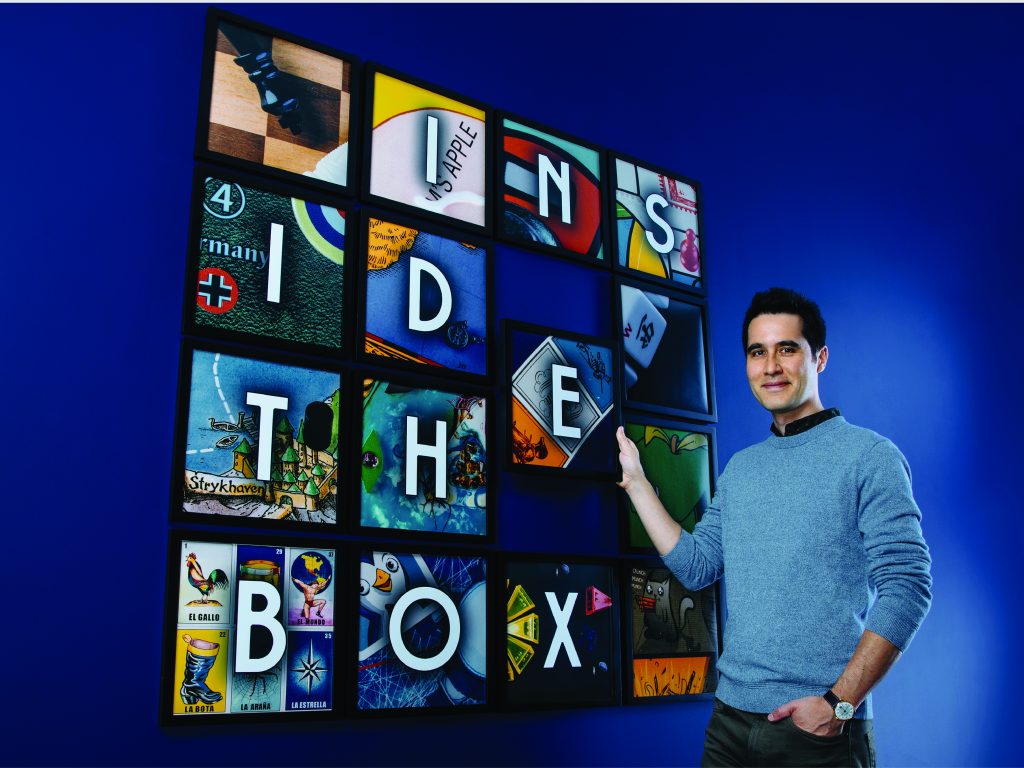 Geffen Playhouse
Inside the Box
Through Jan. 3. Journey into the exhilarating world of games with crossword constructor David Kwong. Twenty-four guests will have a front-row seat to an entirely interactive show of puzzles. This smart and wildly entertaining event is filled with wordplay, multi-layered games and surprises. $55+. geffenplayhouse.org | Tickets
SoCal Theaters
A Christmas Carol
Through Jan. 3. The hit production of Charles Dickens' A Christmas Carol was filmed for on-demand viewing and will be released to the public on November 28. Tony Award winner Jefferson Mays plays over 50 roles and brings this timeless classic tale to life. $50. Geffen | South Coast Rep | La Jolla Playhouse | Rubicon Theatre | Boston Court Pasadena

The Program is a regular blog series that offers a curated calendar listing for the most influential Southern California arts partners.
Note: Though hours and formats are updated regularly, they can change without notice; best to confirm at venue websites.
Photo credits: Iliad by Aaron Rumley. A Thousand Ways photo by Maria Baranova. You I Like: A Musical Celebration of Jerry Herman by Jeff Lorch. Powers New Voices Festival photo by Rich Soublet II. Sheléa courtesy Recording Academy by Christopher Polk, Getty Images 2019. All other photos courtesy of the venue.