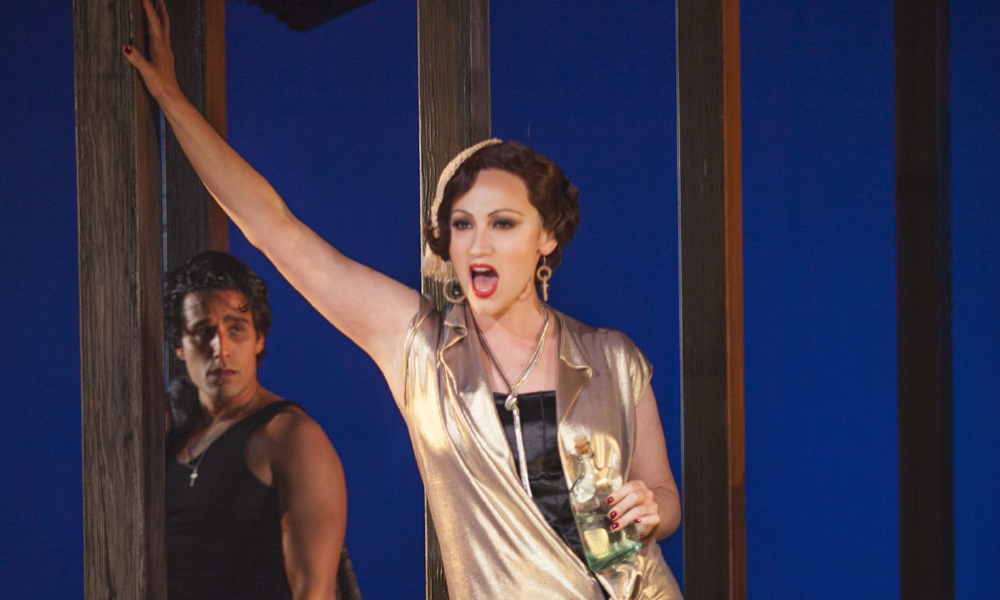 The Program: Mark your calendar for these July virtual, streaming and in-person SoCal performances that inspires innovative programs.
Note: Though hours and formats are updated regularly, they can change without notice; best to confirm at venue websites.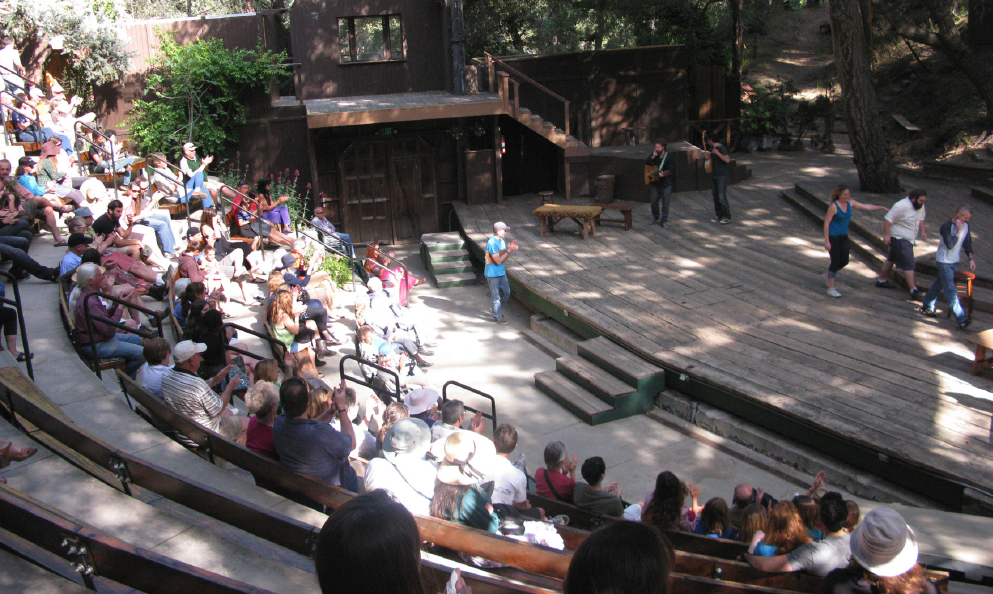 Will Geer's Theatricum Botanicum
A Midsummer Night's Dream
July 11-Nov. 7. The natural surrounding of the Theatricum transforms into an enchanted forest for the comic misadventures of William Shakespeare's A Midsummer Night's Dream this summer thanks to sponsorship by the S. Mark Taper Foundation. See website for showtime and ticket prices. 1419 N. Topanga Canyon Blvd., Topanga. theatricum.com
Will Geer's Theatricum Botanicum
Julius Caesar
July 10-Oct. 30. Will Geer's Theatricum Botanicum 2021 Repertory Season, sponsored by the S. Mark Taper Foundation, brings back Caesar's tyrannical rule. His assassination divides the people, the senators, even his friends, into warring factions. The republic descends into bloody civil chaos in the Bard's chilling—and eerily timely—thriller about power, political change and the elusive nature of truth. See website for showtimes and ticket prices. 1419 N. Topanga Canyon Blvd., Topanga. theatricum.com
The Fountain Theatre
An Octoroon
Through Sept 13. The Los Angeles premiere of An Octoroon, a radical, incendiary and subversively funny Obie award-winning play by MacArthur Foundation "Genius Grant" recipient Branden Jacobs-Jenkins, inaugurates the new outdoor stage at The Fountain Theatre. A spectacular collision of the antebellum South and 21st century cultural politics, An Octoroon is a gasp-inducing deconstruction of a moustache-twirling melodrama by 19th century playwright Dion Boucicault that twists a funhouse world of larger-than-life stereotypes into blistering social commentary. See website for schedule. $25-$45. 5060 Fountain Ave., L.A. fountaintheatre.com
Chance Theater
Edges
July 9-Aug. 8. Chance Theater presents the Orange County premiere of Edges. Before they wrote Dear Evan Hansen, La La Land, The Greatest Showman, Dogfight, and many other modern musical classics, Benj Pasek and Justin Paul wrote a thrilling song cycle about four burgeoning adults asking classic coming-of-age questions about love, commitment, identity, and meaning. $39-$49. 5522 E. La Palma Ave., Anaheim. chancetheater.com
The Road Theatre Company
The 12th Annual Summer Playwrights Festival
July 15-Aug. 1. The largest playwrights festival in the U.S. continues online this fall. The Road Theatre Company will stream 26 plays in 12 days, featuring plays by Oscar, Tony, and Pulitzer Prize winner John Patrick Shanley (Moonstruck), Kermit Frazier (Ghostwriter) and more. Streaming. Suggested donation $15. roadtheatre.org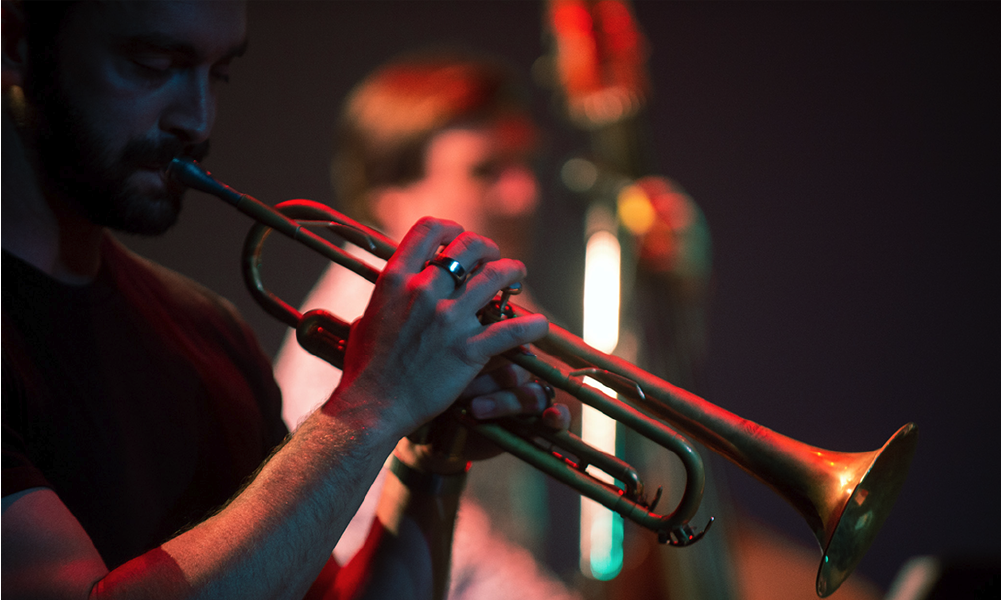 Odyssey Theatre
Music at the Odyssey
July 10, 17, 31. Live music curated by bass player and actor John Snow, returns to the Odyssey Theatre. Three Saturdays in July will feature a wide range of musical guest artists from jazz to folk to R&B to pop all accompanied by the house band. 8 p.m. $25. 2055 S. Sepulveda Blvd., L.A., 310.477.2055. odysseytheatre.com
Hollywood Bowl
The Princess Bride in Concert
July 30. Experience one of the most beloved films of all time as never before—with the power of the Los Angeles Philharmonic performing a brand new orchestral arrangement of composer Mark Knopfler's score live-to-picture in a world premiere. 8 p.m. 2301 N. Highland Ave., L.A. hollywoodbowl.com
Hollywood Bowl
Cynthia Erivo with the LA Phil
July 30. Thomas Wilkins leads the Los Angeles Philharmonic in an evening with Grammy-, Tony-, and Emmy-Award winner Cynthia Erivo in her debut Hollywood Bowl performance that gives voice to music made famous by the greatest female singers of all time, including Aretha Franklin, Nina Simone, Ella Fitzgerald and Billie Holiday. 8 p.m., 2301 N. Highland Ave., L.A. hollywoodbowl.com
Hollywood Bowl
Mozart and Mendelssohn with Ruth Reinhardt
July 27. Pianist Eric Lu is led by former Dudamel Fellow and conductor Ruth Reinhardt in a program that includes Mozart's piano concerto No. 20 in D minor balanced by Mendelssohn's Symphony No. 4, "Italian". 8 p.m. 2301 N. Highland Ave., L.A. hollywoodbowl.com
The Wallis
Tevye in New York!
June 23-July 25. The Wallis presents the world premiere of Tom Dugan's newest play based on the beloved characters from Fiddler on the Roof. Follow Tevye as he fights for his piece of the American dream as he journeys across the Atlantic Ocean in the streets of Manhattan's Lower East Side. 8 p.m. Starting price $60. 9390 N. Santa Monica Blvd., Beverly Hills. thewallis.org
Hollywood Bowl
Ledisi Sings Nina Simone
July 24. Grammy Award-winning singer Ledisi takes on the powerhouse musician Nina Simone, and her emotionally searing and socially direct songs, on her PBS special Ledisi Live: A Tribute to Nina Simone. 8 p.m. 2301 N. Highland Ave., L.A. hollywoodbowl.com
Hollywood Bowl
Rachmaninoff and Tchaikovsky
July 22. Venezuelan composer Evencio Castallanos mixes Caribbean rhythms with Gregorian and Renaissance chant. Russian Romanticism then takes over as Dudamel Fellow (and fellow Venezuelan) Enluis Montes Olivar leads Tchaikovsky's tribute to Ukraine and Rachmaninoff's rapturous Second Concerto with pianist Lukáš Vondráček. 8 p.m. 2301 N. Highland Ave., L.A. hollywoodbowl.com
Hollywood Bowl
Tianyi Lu Conducts Pictures at an Exhibition
July 20. Former Dudamel fellow Tianyi Lu conducts a program that includes a world premiere fanfare by Ricardo Molla and a new Trumpet Concerto by acclaimed composer Thea Musgrave played by one of the world's leading trumpeters, Alison Balsom. 8 p.m. 2301 N. Highland Ave., L.A. hollywoodbowl.com
Salastina
Happy Hour No. 65: Quartetto di Cremona
July 20. One of the most exciting chamber ensembles performs for Salastina's Happy Hour. Since its formation in 2000, the Quartetto di Cremona has established a reputation as one of the most exciting chamber ensembles on the international stage. 10 a.m. Free. 2301 N. Highland Ave., L.A. salastina.org
Hollywood Bowl
Kamasi Washington
July 18. KCRW DJ Ann Litt hosts an evening of jazz with saxophone virtuoso Kamasi Washington and writer, lyricist and producer Earl Sweatshirt. 7 p.m. Ticket prices vary. 2301 N. Highland Ave., L.A. hollywoodbowl.com
Chance Theater
Sweat
Through July 18. Chance Theater presents the Orange County premiere of the Pulitzer Prize-winning drama, Sweat. Filled with warm humor and tremendous heart, this acclaimed play tells the story of a group of friends who have spent their lives sharing drinks, secrets, and laughs while working together on the factory floor. Adult language and content. Virtual. $20-$39. chancetheater.com
Hollywood Bowl
Christina Aguilera with the LA Phil
July 16-17. Watch powerhouse singer/songwriter and Grammy Award-winner Christina Aguilera perform an entire concert live with Gustavo Dudamel and the Los Angeles Philharmonic. 8 p.m. Ticket prices vary. 2301 N. Highland Ave., L.A. hollywoodbowl.com
Hollywood Bowl
Peter and the Wolf with Viola Davis & Dudamel
July 15. Oscar-, Emmy- and Tony-winning star Viola Davis joins Gustavo Dudamel and the L.A. Phil orchestra as the narrator for Sergei Prokofiev's Peter and the Wolf. Dudamel leads a Haydn-inspired symphony and selections from Margaret Bonds' Montgomery Variations. 8 p.m. Ticket prices vary. 2301 N. Highland Ave., L.A. hollywoodbowl.com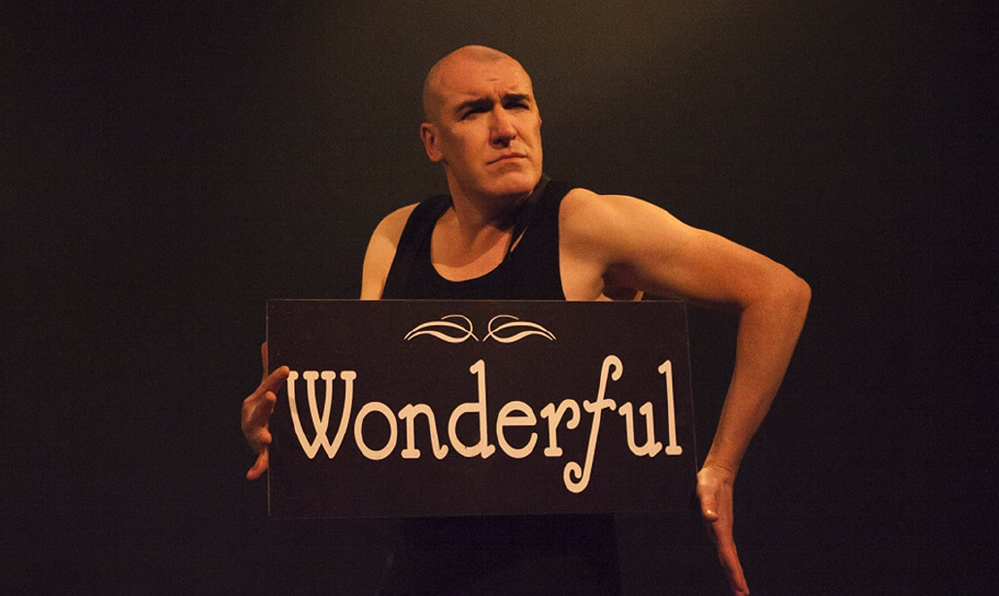 Odyssey Theatre Ensemble
Silent
July 9-11. Pat Kinevane's Olivier award-winning Silent. Dare to laugh at despair and gasp at redemption in this brave, bleak, beautiful production for which Fishamble and Pat Kinevane won an Olivier Award in 2016. Homeless McGoldrig once had splendid things. But he has lost it all—including his mind. He now dives into the wonderful wounds of his past through the romantic world of Rudolph Valentino. Streaming. $15. odysseytheatre.com
The Old Globe
An Evening with Eden Espinosa
July 9-11. The Old Globe returns to live performances with its summer outdoor concert series featuring acclaimed Broadway star Eden Espinosa who returns to the Globe after originating the role of Sadie Thompson in the world premiere of Rain. 8 p.m. Starting $29. theoldglobe.org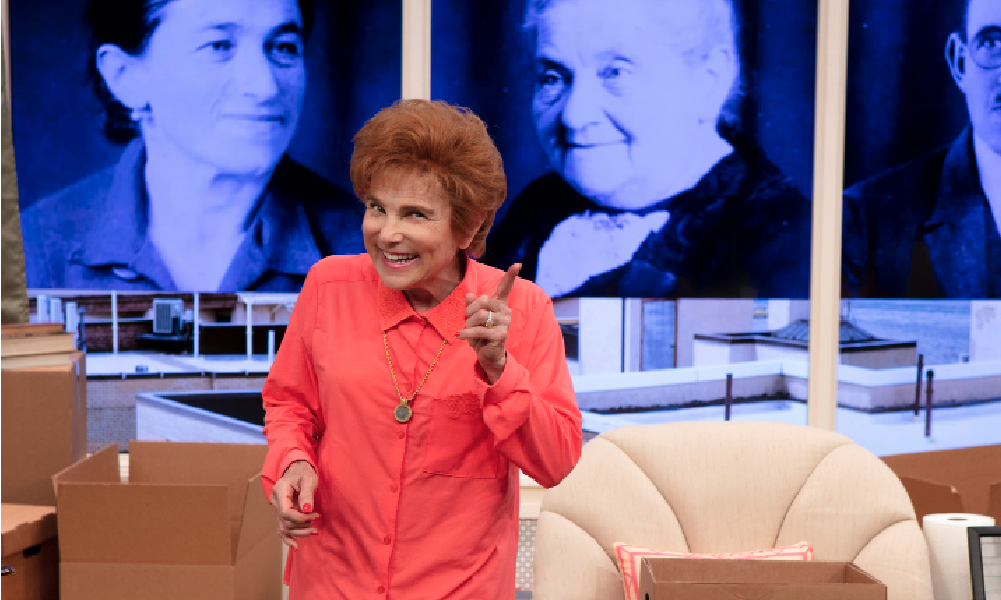 North Coast Repertory Theatre
Becoming Dr. Ruth
June 9-July 11. Tony and Emmy nominee Tovah Feldshuh stars in the portrayal of the extraordinary sex educator that empowered millions across the globe to claim their own sexual pleasure and fulfillment. Before she was Dr. Ruth, she was Ruth K. Westheimer a woman whose journey takes her from an orphan of the Holocaust to a sniper for the Haganah to fame and celebrity. Streaming. $35 individual, $54 group. northcoastrep.org
The Wallis and Black Rebirth Collective
Unmasked
June 19-July 4. In celebration of Juneteenth, Unmasked features one-act plays by four of the country's preeminent voices in American theater: Dominique Morisseau (Tony Award-nominated book writer, Ain't Too Proud – The Life and Times of the Temptations), Jocelyn Bioh (School Girls; Or, The African Mean Girls Play), Ngozi Anyanwu (Good Grief) and Stacy Osei-Kuffour ("Watchmen"). Streaming. thewallis.org
Geffen Playhouse
Someone Else's House
Through July 3. Obie Award-winning multimedia artist Jared Mezzocchi has a harrowing story to tell: his family's frightening, true-life haunting inside a 200-year-old New England house. Flip the switch, light your candles and prepare yourself (as best you can) for this first-hand story of terror with the latest interactive production from the Geffen Stayhouse. In advance of the show, you'll receive a "Haunting Kit" with items to help you set the scene for your performance, as well as important artifacts with which you'll interact during the show. Shipping charges are included in the ticket price. $75. geffenplayhouse.org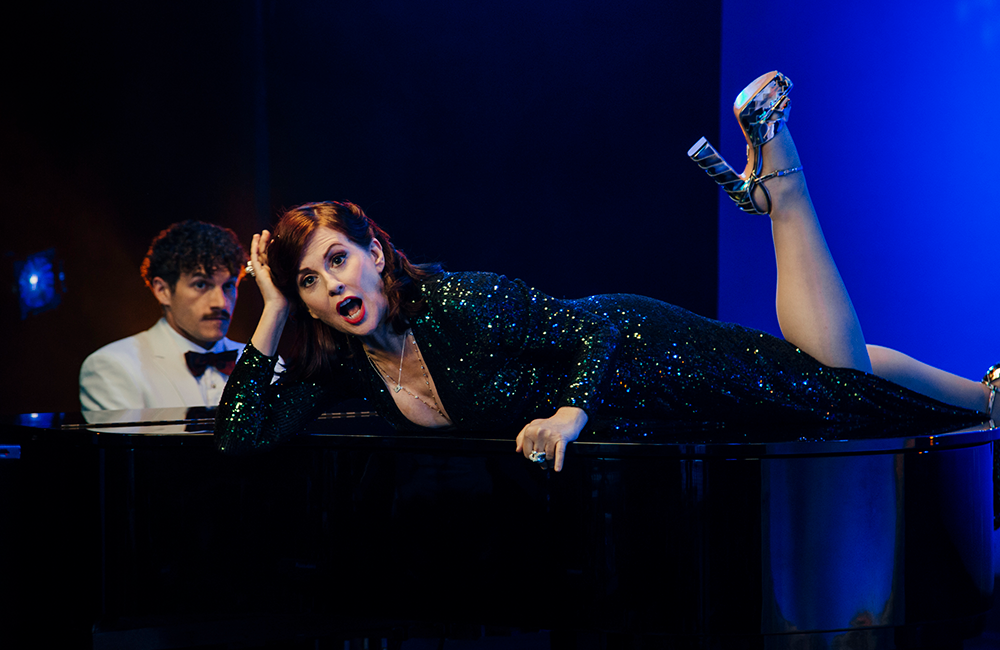 Ongoing
CAP UCLA
Ellen Reid Soundwalk
Ongoing. Soundwalk is an "ear-oriented art event" with an emphasis on listening to the environment of Griffith Park conceived by Pulitzer Prize-winning composer Ellen Reid has worked on opera, film scores, orchestral works and sound installations. This GPS-enabled work of art, uses music to illuminate the surrounding environment with the help of an app. ellenreidsoundwalk.com | cap.ucla.edu


La Jolla Playhouse
Pick Me Last
Ongoing. La Jolla Playhouse presents a new play to stream for young audiences—a humorous and touching story about standing up for your friends and learning to let them stand up for themselves. This schoolyard story by Idris Goodwin delights with its music and poetry. Streaming. Free. lajollaplayhouse.com
Moving Arts Theatre Company
Isolation Inn
Ongoing. Six L.A.-based writers created a 9-episode Zoom series that incorporates the medium as if it is one of the characters in the story. The result of their collaboration is a smart and wickedly funny story about nine essential workers who decided to isolate together during the lockdown of 2020. Stay for the live Zoom chat with cast and crew after the show. Streaming live on Sundays. 2 p.m. Pay what you can. RSVP | movingarts.org
Pasadena Playhouse
In Development: Iceboy!
Ongoing. Megan Mullally ("Will & Grace"), Nick Offerman ("Parks and Recreation"), Adam Devine (Pitch Perfect) and Laura Bell Bundy (Legally Blonde: The Musical) star in this new comedic musical about a 10,000-year-old once-frozen Neanderthal that comes to life once thawed and becomes an acting sensation. Free. pasadenaplayhouse.org
Pasadena Playhouse
Still.
Ongoing. Javon Johnson, one of the nation's most prominent spoken-word artists, shares his personal experience at a pivotal time in our history. Still. blends powerful imagery, witty prose and beautiful lyricism in a timely, unforgettable theatrical event. Free. pasadenaplayhouse.org
Los Angeles Chamber Orchestra
LACO Close Quarters
Ongoing. LACO Close Quarters features 16 digital programs produced exclusively for streaming with visual design by director James Darrah. Darrah—noted for visually and emotionally work at the intersection of theater, music and film—is establishing a first-of-its-kind LACO digital studio, a creative hub that will create works in a variety of mediums. Each LACO concert will be filmed at The Colburn School's Olive Rehearsal Hall socially distanced with no audience and produced for streaming. Free. Watch | YouTube | Facebook
Photo credits: Eden Espinosa by Jim Coxx. Will Geer's Theatricum Botanicum by Ian Flanders. Music at the Odyssey by Cooper Bates. Pat Kinevane in Silent by Ste Murray. "In Development- Iceboy!" by Jeff Lorch. All other photos are courtesy of the venues.