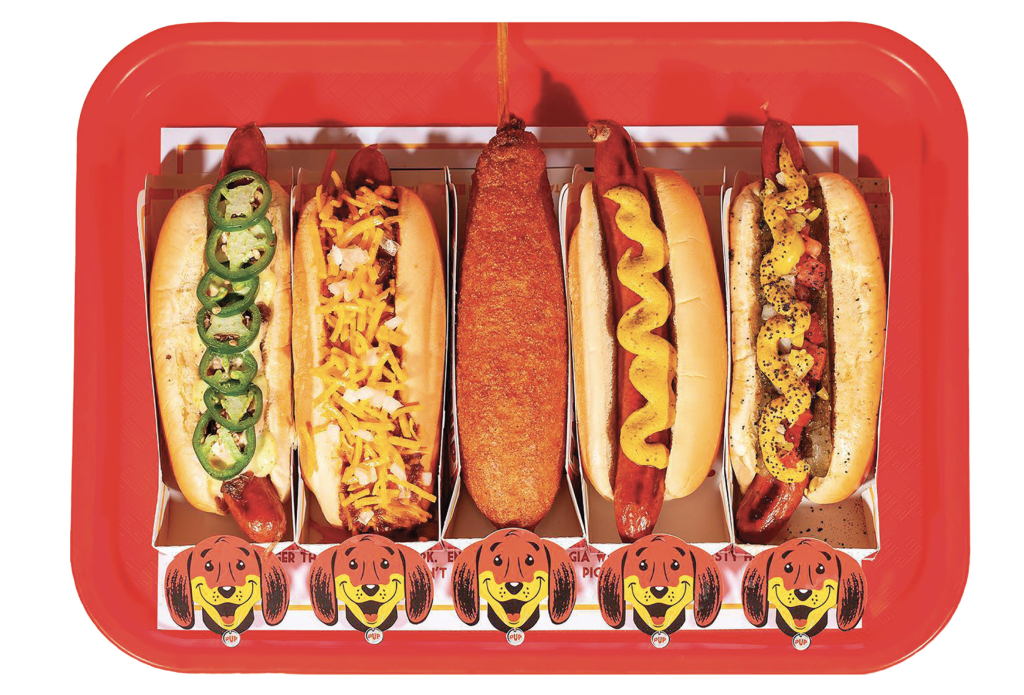 Written By Lauren Quinn
Stuffy waiters, unfamiliar dishes, glaring patrons–eating out with the family isn't always easy, and doing it while traveling can be downright disastrous. Knowing where to dine is key, especially in a city as sprawling and diverse as L.A. Our list of family-friendly restaurants has got you covered, no matter where in the city you are. From historic diners to romantic patios to beachside cafes, the following eateries promise to please parents and kids alike with a welcoming staff, casual ambiance, and top-notch menus.
For restaurant hours, please check the website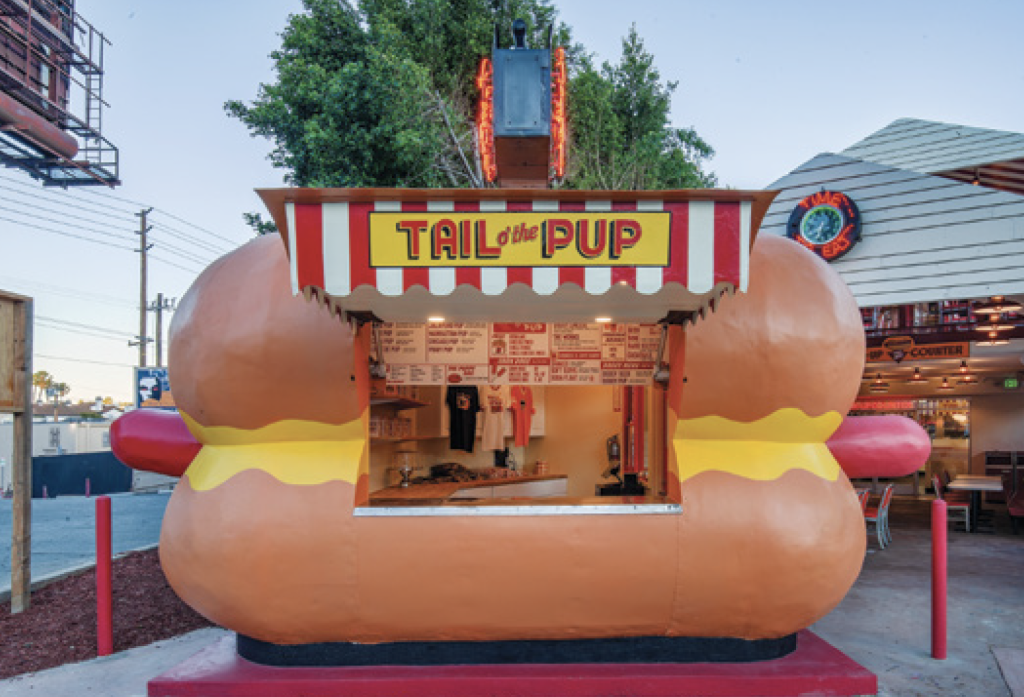 Is there a kid who doesn't love hot dogs? This recently revived L.A. icon, located in West Hollywood, has been restored to its full 1946 glory, complete with its signature white, red, and yellow interior, whimsical paper food trays and yes, the 12-foot-long stand, which resembles a giant hot dog on a bun. While the ambiance is pure vintage nostalgia, the menu has been updated to include a variety of hot dogs, corn dogs, and burgers, including vegan and gluten-free options. Two colorful patios and an air-conditioned interior guarantee you'll find a table.
Address: 8512 Santa Monica Blvd., West Hollywood
Website: tailothepup.com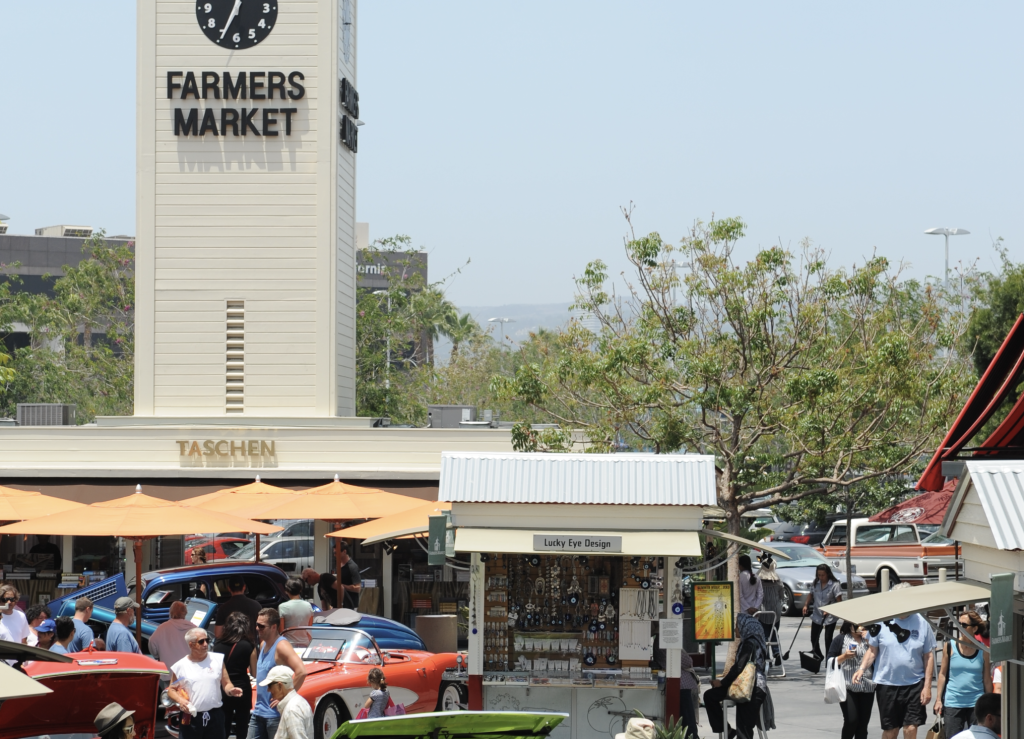 Tourists and locals alike enjoy the vintage vibe of this L.A. institution, one of the city's oldest, still-standing culinary destinations. The 90-year-old Original Farmers Market is home to old-world grocers, artisanal cheese shops, skilled butchers, organic produce stands, and enough restaurants—with counter-service and sit-down options—to satisfy everyone in the family. A diverse selection of cuisines are represented: Greek, Mexican, Italian, Korean, Cajun and Chinese to name a few. The variety ensures that even the pickiest eaters will find a great meal. The casual alfresco dining is perfect for kids. Don't let them miss the array of desserts at the dizzying Dylan's Candy Bar.
Address: 6333 W. 3rd St., Los Angeles
Website: farmersmarketla.com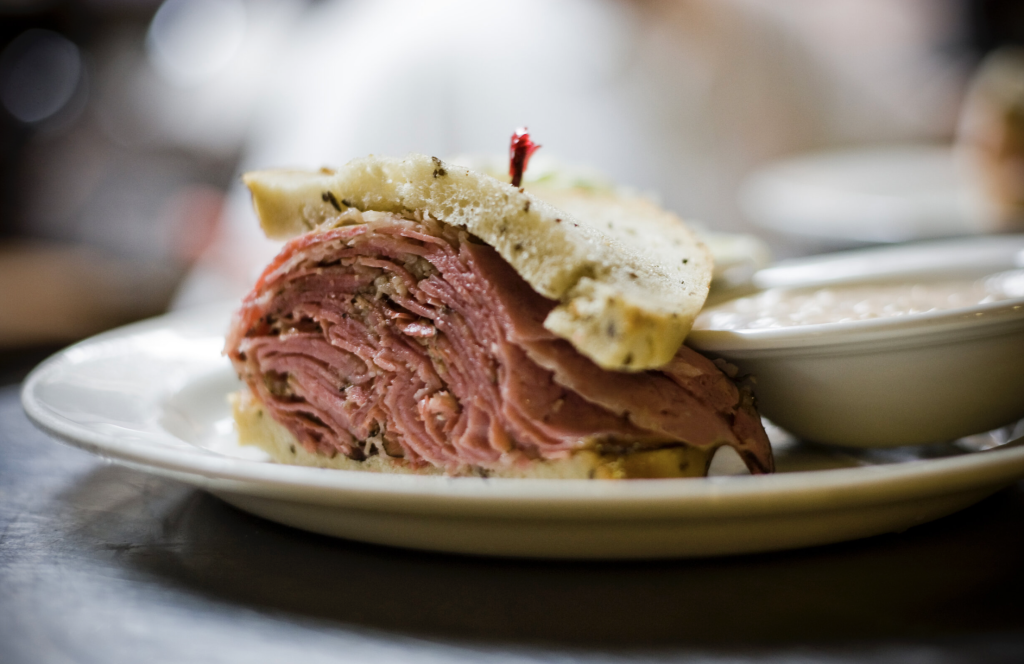 Few L.A. restaurants are as iconic and downright delicious as Nate 'n Al's. The 1945 Beverly Hills institution reopened from its pandemic closure last year and is better than ever. The landmark's expansive menu includes deli favorites such as stuffed cabbage, pastrami, and matzo ball soup, and features both family-style dinners and a dedicated children's menu. The dining atmosphere is casual enough for kids, happening enough for celebrities, and homey enough for locals, making it a prime spot for people watching.
Address: 414 N. Beverly Dr., Beverly Hills
Website: natenals.com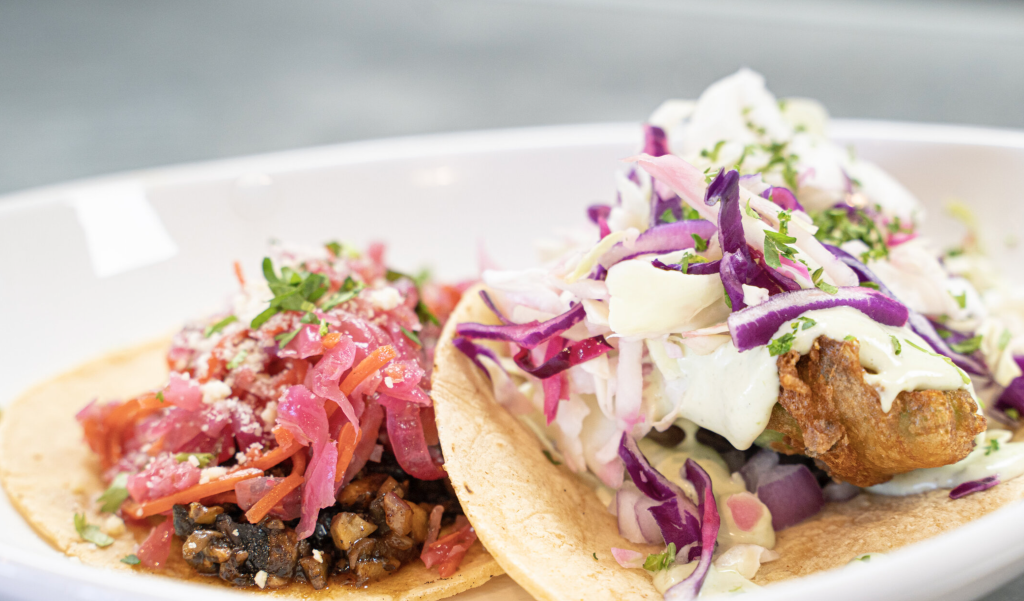 If getting your kids to eat their veggies is a challenge, head to Seabirds Kitchen. The vegan menu of comfort food classics features local, seasonal produce and proves that healthy food can be delicious and crowd-pleasing. While all of the chain's locations are excellent, the Los Feliz outpost is the most family-friendly. The kids menu includes Daiya cheese quesadillas as well as almond butter and jelly sandwiches. The plant-laden patio may soothe even the wildest of young diners. As a bonus, children are seated with crayons.
Address: 2138 Hillhurst Ave., Suite B, Los Angeles
Website: seabirdskitchen.com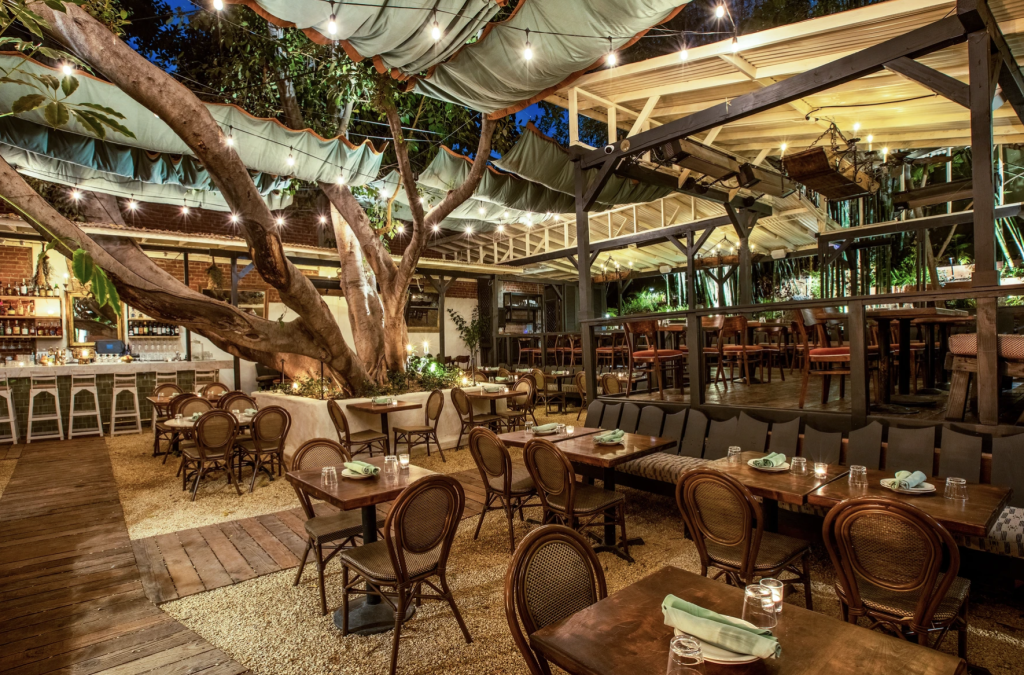 Bacari proves that the term "kid-friendly" can still make for an elevated, refined dining experience. With string lights, tangled tree trunks, and leafy greenery, the expansive outdoor patio oozes romance—and mesmerizes children. The multiple nooks and crannies make great hiding places for any tables with food throwers and squealers. The Mediterranean-inspired small plates menu includes elegant adult options as well as a kids section. (And if the kids do get wild, creative drinks such as the watermelon margarita will wash it all away.)
Address: 3626 Sunset Blvd., Los Angeles
Website: bacarisilverlake.com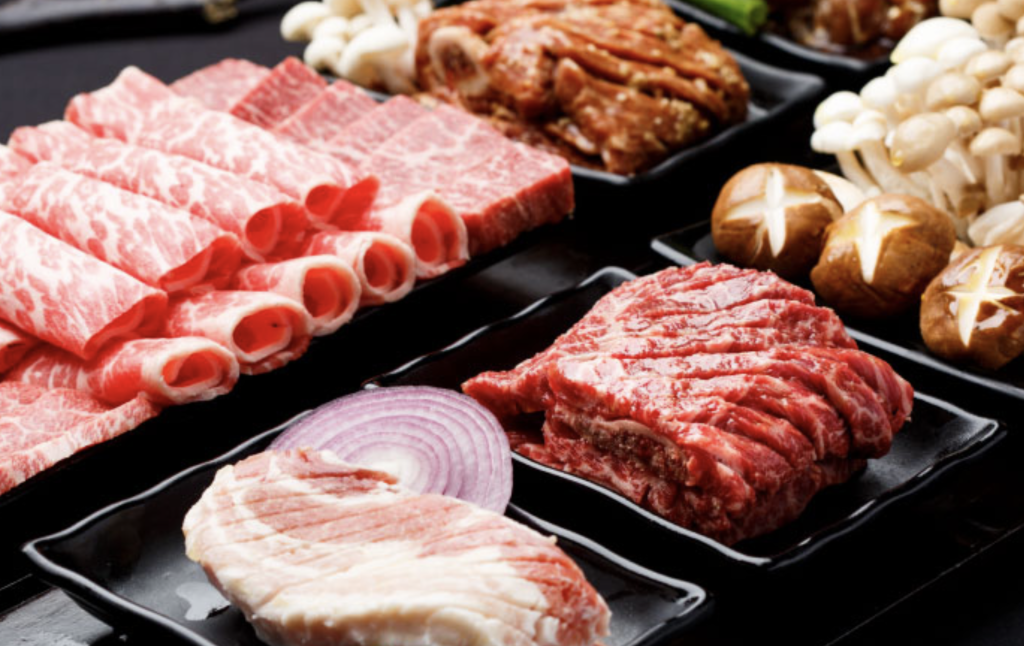 Raucous, mouth-watering and literally fiery: For ambience and food, Park's BBQ, located downtown, is one of the most beloved and critically lauded spots in the city. For families with older children, few dining experiences are more engaging and fun than Korean barbecue. Why? Because it's DIY grilling. Its extensive menu has prime beef items such as short rib and tongue and offers combo plates that can be shared. Warm, attentive service ensures even the least experienced cooks won't burn dinner.
Address: 955 S Vermont Ave. G, Los Angeles
Website: parksbbq.com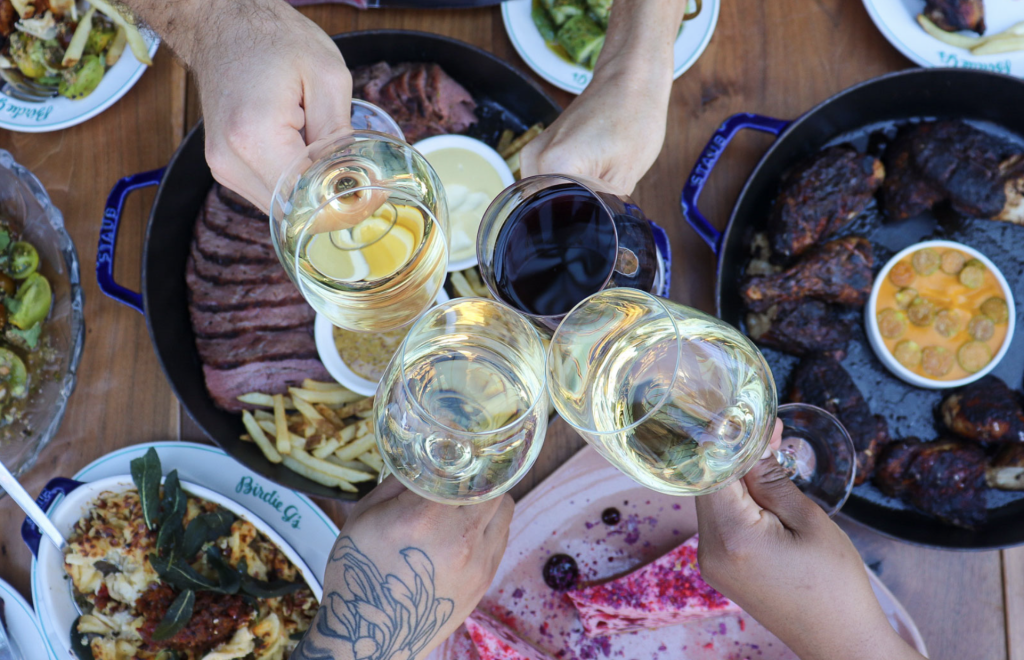 Housed in the industrial-chic creative arts complex also known as Bergamot Station Arts Center in Santa Monica, Birdie G's looks like a hip upscale restaurant but feels like a down-home family diner. Named after chef Jeremy Fox's daughter, the family-focused restaurant features a thoughtful kids menu that includes potato-crusted chicken fingers and matzo pizza. Adults and kids alike will appreciate the strawberry hibiscus Jell-O dessert, while the restaurant's raucous, sprawling space ensures your table won't be the noisiest.
Address: 2421 Michigan Ave, Santa Monica
Website: birdiegsla.com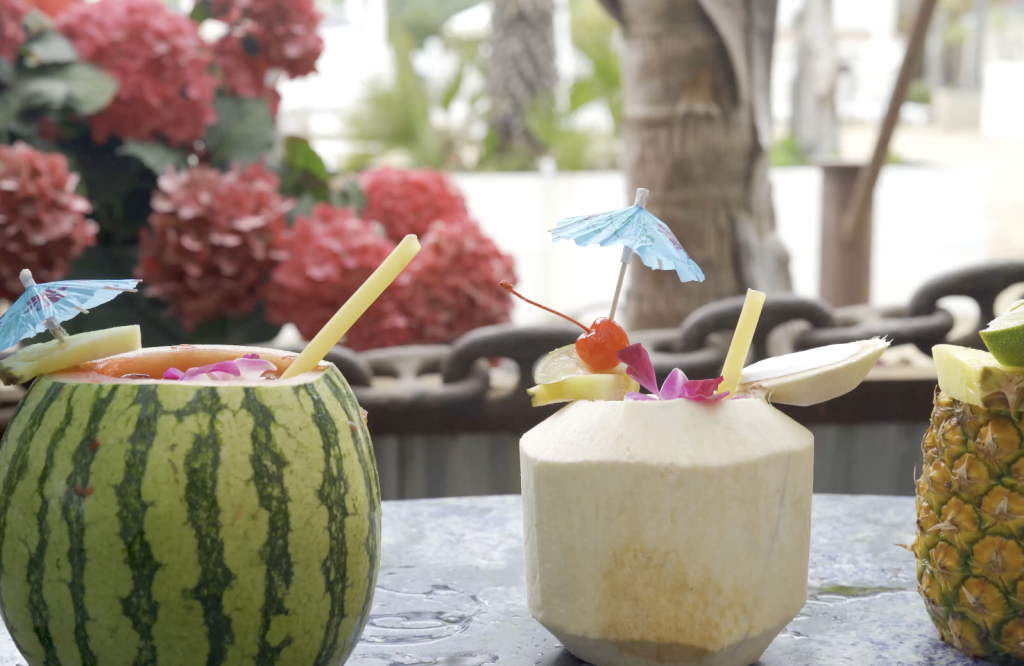 If you're craving a toes-in-the-sand vacation, you can't do better than this Malibu beachfront restaurant, nestled in a private cove that bears its name. Kids can enjoy classics like chicken fingers and fish 'n' chips. Adults can sip on a pineapple daiquiri served in, you guessed it, a pineapple. While the prices reflect the prime location, relaxing while the kids splash in the waves makes it well worth the splurge (and it's cheaper than a flight to Hawaii).
Address: 28128 E. Pacific Coast Hwy., Malibu
Website: paradisecovemalibu.com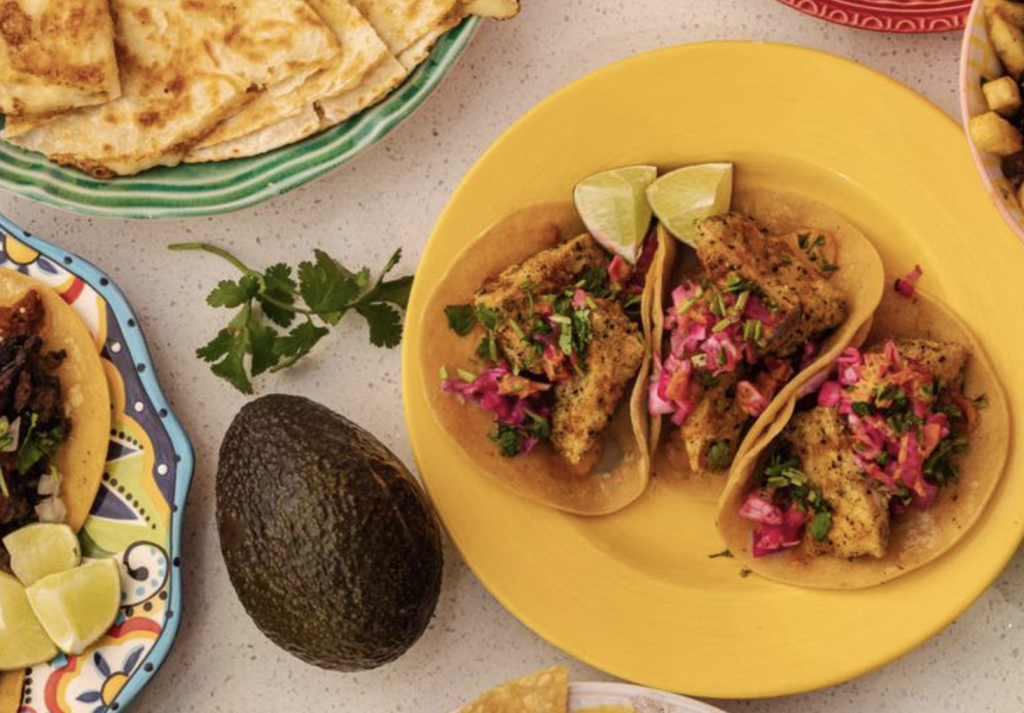 If you're a toddler parent who dreams of eating a meal with both hands, head over to Sugar Taco with locations in West Hollywood and Sherman Oaks. While the hearty tacos and bowls are enticing enough on their own, the enclosed play area, complete with books and toys, makes it an ideal spot for parents of young children to enjoy a meal. The plant-based, organic Mexican fare means your kids might also eat a few veggies, but don't forget to grab a churro doughnut too.
Address:15025 Ventura Blvd., Sherman Oaks
Website: sugartaco.com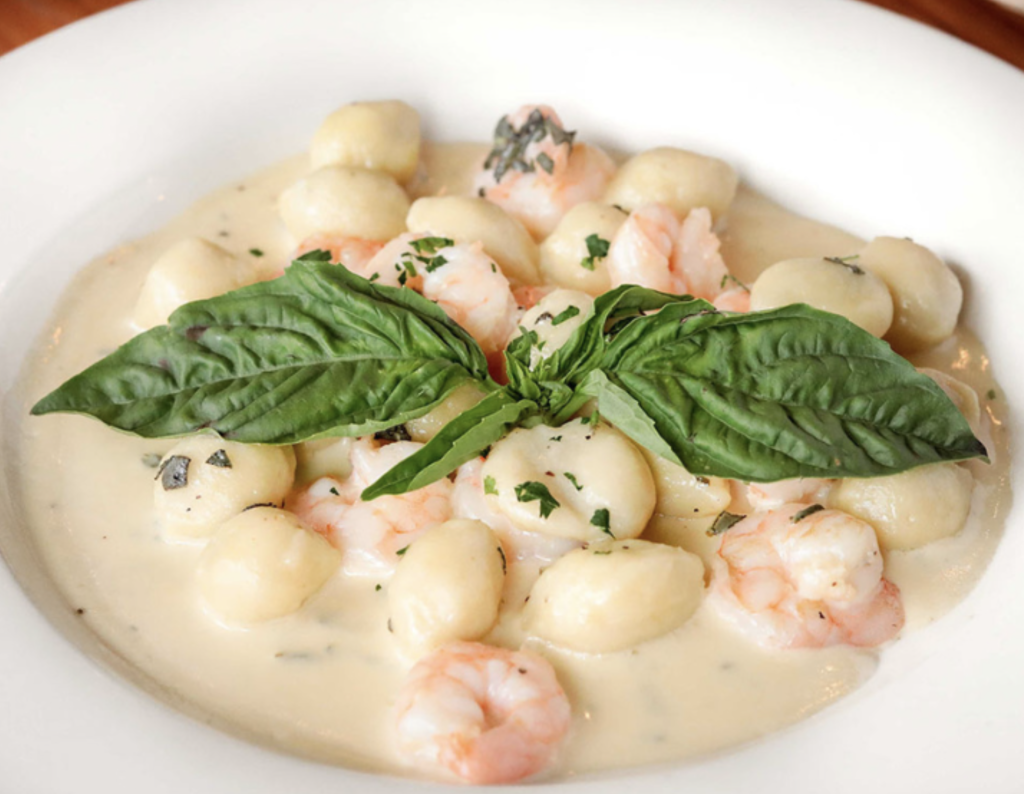 Friendly and un-fussy, Santa Monica's Fritto Misto is the definition of family-friendly. The service at the family-owned restaurant is warm and casual; the ceramic plates hanging on the dining room wall look like they're straight out of Grandma's house. Kids love the build-your-own pasta options; parents appreciate the reasonable prices. Everyone enjoys the hearty portions and full-bellied feeling they leave with.
Address: 620 Santa Monica Blvd. #A, Santa Monica
Website: thefrittomisto.com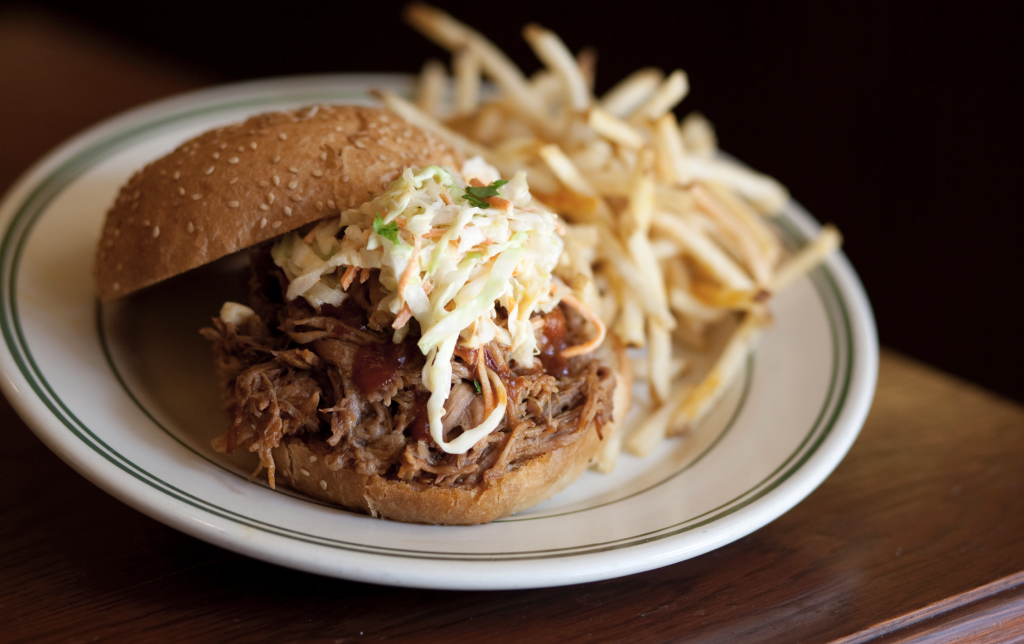 It's not just about eating good at Nickel Diner, it's about doing good too. The comfort-food, casual downtown diner is welcoming to families and known for brunch favorites like French toast, huevos rancheros, the aptly named Daddy's Breakfast Burrito. The restaurant has partnered with local organizations to provide over 10,000 free meals to the downtown community. Altruism never tasted so good.
Address: 524 S. Main St., Los Angeles
Website: nickeldiner.com
Beloved hub of culinary goodness, Grand Central Market is one of downtown's most well-known attractions. The food emporium first opened in 1917 and has remained a microcosm of L.A.'s diverse cuisines with something for every palate. Today, legacy food vendors brush up against some of the city's hippest culinary outposts, including Egg-slut, Sticky Rice, and Broad Street Oyster Company, to name a few. Kids go for the artisanal peanut butter and jelly sandwiches (yes, that's a thing) as well as McConnell's Fine Ice Creams. Dine under the cacophonous neon signs or grab your food to go, take a short ride on the famous funicular railway Angels Flight, and have a picnic at the picturesque Angel's Knoll.
Address: 317 S. Broadway, Los Angeles
Website: grandcentralmarket.com
For more information about the latest happenings in L.A, CLICK HERE
All images are courtesy of the businesses and venues.