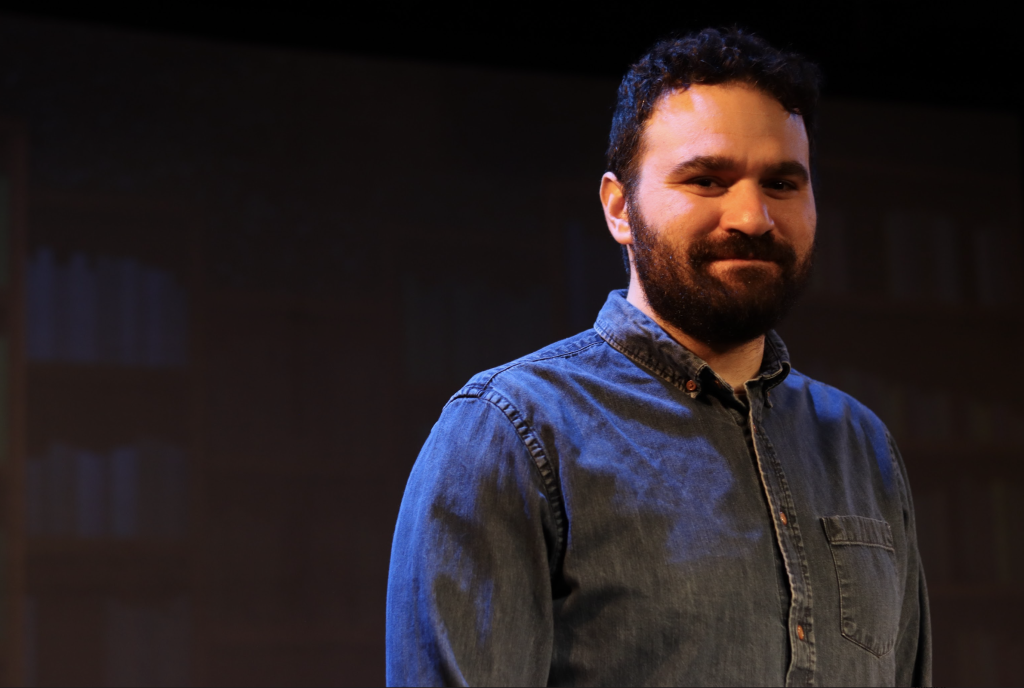 Gabe Mollica has brought his off-Broadway show 'Solo' from the stage of New York to The Yard Theater in Los Angeles. Since opening, 'SOLO' has been named a New York Times Critic's Pick and has been praised by WNYC/Gothamist's Kerry Shaw, who called it "funny and heartfelt, with surprises along the way."
'Solo' begins with a declaration: "I turned 30 and it occurred to me that I don't have any friends." Over the next 60 minutes, Gabe attempts to explain why, analyzing the "30-year old bros" in his life, high-school relationships, his first drunken attempt at stand-up, summers at a camp for children with chronic illnesses, and many more stories of young love, friendship, heartbreak, and Taco Bell.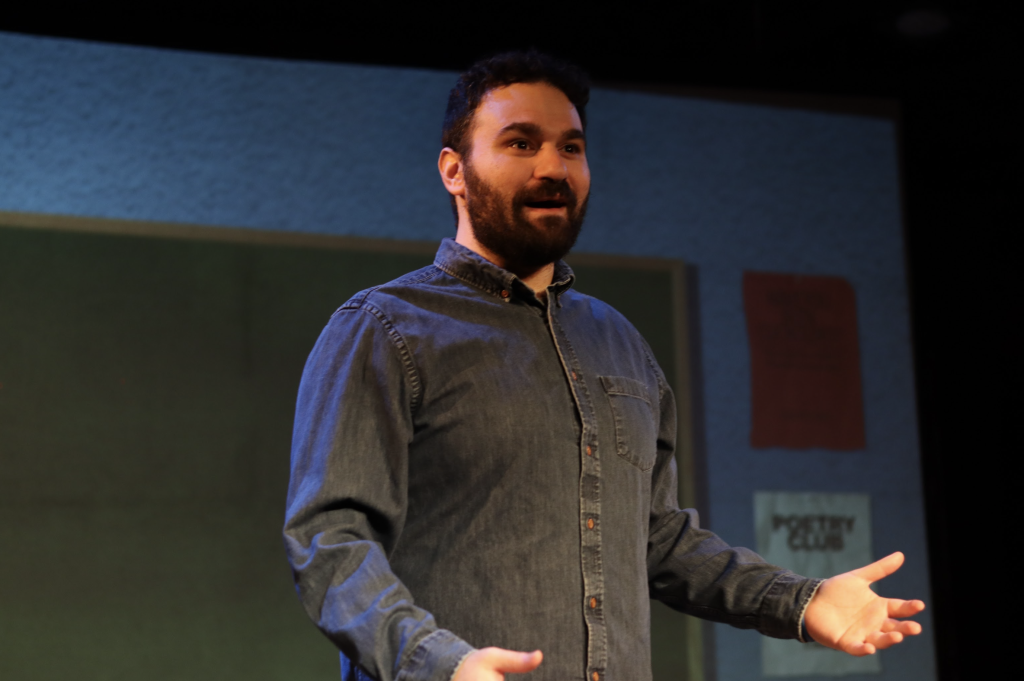 We got the chance to interview Gabe Mollica on his journey to the big stage, his love for comedy/storytelling, and what compelled him to tell a story about friendship.
What got you started in comedy?
I've always loved jokes since I was kid, especially Michael Birbiglia style jokes. I have always believed in myself on being able to perform on stage, but not your typical one-liners but much more in the idea of storytelling. I was coming in knowing that I wanted to do 70-minute style stand up where telling a story is key. During the pandemic, I couldn't perform, but that is when I knew about Hassan Minhaj who was has done a Netflix special and he worked with Greg Walloch, his director. This led to me meeting Greg and the rest is history.
What was in your bag of tricks when doing your hand-up routines?
New York is all based on short-formed jokes. People want to get quick to the punchline. But then there were times I can tell a story with a couple punch lines. Dating, problems with relationships, not fitting in… You see patterns. From there I started to ask who am I? What is it that am I good at? From there, I started to put hour long shows once I got the gist of it. It took years and years to command a room, until recently. It really takes practice.
Tell us your journey about the process to where you are now?
Prior to this, I did a lot of Fringe Festivals which are theater festivals. I did some in Canada, New York, and Scottland. At those festivals, I had an hour for my stand-up and I didn't have that much audience to begin with. But, time really gave me the chance to hone in my skills and it pushed me to really try my best for every individual who came to my event. I realized I was making progress when people were coming up to me after the shows congratulating my performance. Iv'e done shows for three people and so forth, so you understand where I was coming from. Knowing I can entertain for smaller groups gave me the courage to entertain the bigger crowd.
How did you get your off-broadway opportunity?
When I was performing at Fringe Festivals, someone wrote a review about me in Winnipeg, Canada. Next, I was written one from the news magazine, The Scottsman. Once I had a solid amount of newspaper write ups, I sent some to the manager at Soho playhouse. I met a comedian in Canada who knew the owner, I was really waiting for my big break and this was my break.
Talk about SOLO, what makes this special? Who does this connect to?
My focus for the show was centered around the complicated friendships between men. We are used to romantic comedies and intimacy, but not friendships. Within my performances, audiences are going to be hearing good jokes about friendships and the relationships within that spectrum. So I will be working with stories like love triangles, where it is about me and my best friend and my ex girlfriend. I will also get into my relationships with bros from my high school, they themselves didn't know how to be a good friend. They just didn't know what to do when it came to interacting with me when times got tough on my end. In the end, it all comes down to that searing question: Do I not have friends? Or more so, do I really have friends? This question gave me a lens on my story and it pushes the theme altogether, as I try to tie the answers with the audience.
Who inspired you the most?
Mike Birbiglia and Hassan Minhaj, those two inspired me when it comes to doing my performances. I almost forgot, the one that inspired my solo shows is the grandfather himself, Collin Quinn.
How do you feel about performing for the first time in Los Angeles?
To be honest I'm wondering about how my New York self will resonate with the audiences in Los Angeles. I am still in shock that people watch my shows, the support that I get is amazing and I am so grateful for that. This is an opportunity that I am going to cherish and really stick with what I am good at and see how far I can go.
LOCATION: 4319 Melrose Ave, Los Angeles
Photo credits: Gabe Molica Photos, Matt Lazarus