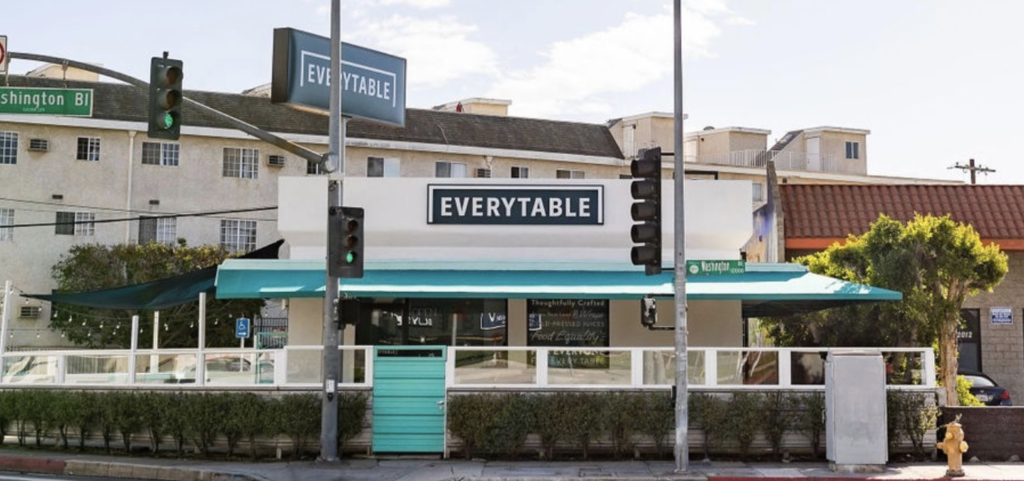 Everytable's first freestanding store in Culver City
Everytable, a mission-driven food company, recently opened its first store in Culver City. The company's mission is to provide fresh, nutritious food accessible and affordable for all. To celebrate their 50th store opening milestone, Everytable hosted a grand opening event where the first 400 guests received a free meal.
In addition to the new store opening, Everytable recently launched a refreshed breakfast menu with new morning-friendly options available at the Culver City shop. Guests can expect to try delicious options such as the egg, bacon & hash burrito made with scrambled Vital Farms eggs, bacon, potatoes, and roasted onion schmear on a whole wheat lavash wrap, the dragonfruit granola parfait with berry dragonfruit compote, maple seed granola, and Greek yogurt, and the turkey sausage & egg sandwich on a whole wheat English muffin made with cage-free fried egg, antibiotic-free turkey sausage patty, and spicy mayo. (This is a healthier and tastier alternative to McDonald's Sausage Egg McMuffin)
Moreover, to complement the new breakfast menu, Everytable has launched enhanced partnerships with Crenshaw Coffee and Homeboy Bakery pastries at select stores. The company also provides customers with a wide variety of chef-prepared lunch and dinner meals, cold-pressed juices, carefully curated beverages, snacks, and desserts. Culver City guests can shop in-store, order Everytable's convenient and flexible meal subscription program, pick up their order at the new standalone store, or opt for home delivery.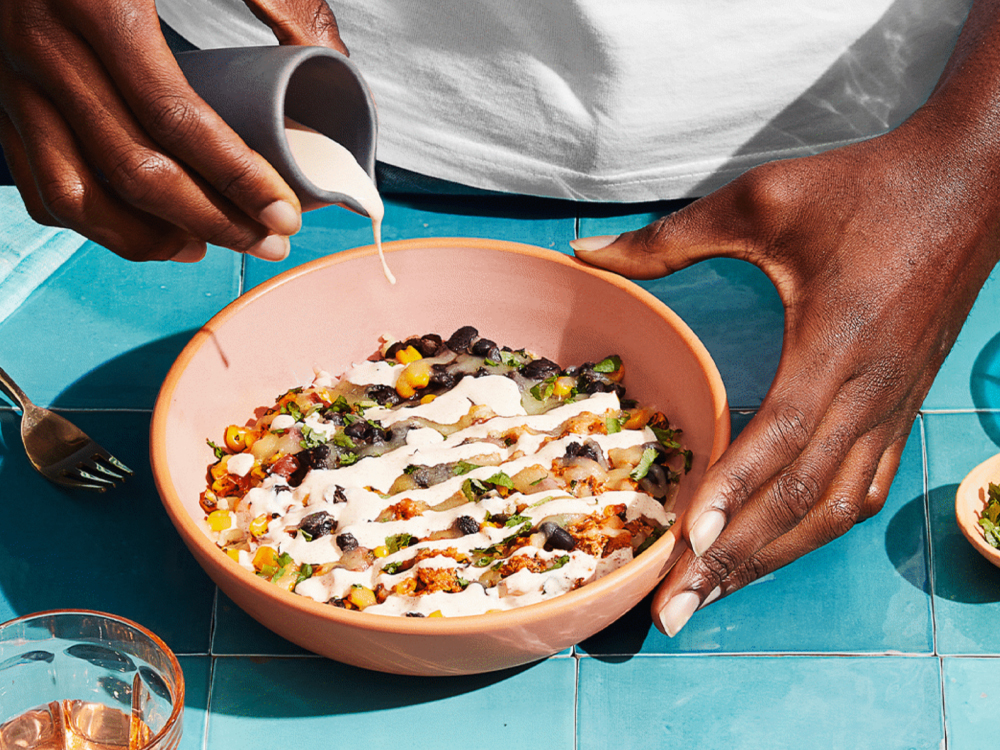 We had the opportunity to speak with Everytable's CEO, Sam Polk, about the company's origins and his mission to help and inspire communities through food.
1. What inspired you to open Everytable, and what is the vision behind the restaurant?
Our vision is to create a world where everyone has access to fresh, nutritious food. We believe that nutritious food is a human right, yet more than 10% of the US population does not have access to healthy food. The inspiration for Everytable goes back to when I was 30 years old and a senior trader for one of the largest hedge funds on Wall Street. When the market crashed in 2008, I started reading a lot about the Civil Rights Movement and doing some deep soul searching. I decided that I wanted to do more than just make money, I wanted to make a positive impact in the world. One of the most eye opening moments for me was when I watched a documentary about hunger, food deserts and food insecurity in America. From then on, I've been on a mission for food justice.
2. How do you ensure that your menu offers healthy, affordable, and delicious options for customers from all walks of life?
We have a tiered pricing model, where our menu is priced according to what each community can afford. And while we work hard to keep our menu as affordable as possible, we understand that some still can't afford to purchase our meals. Through our Pay It Forward program, we work with community organization to distribute free meals to those most vulnerable to food insecurity. Our menu also features a wide range of ingredients and flavors from all types of cuisines, ensuring that we also offer culturally appropriate options for the diverse communities we serve.
3. How do you source your ingredients, and what steps do you take to ensure that they are fresh, sustainable, and locally produced?  
Whenever possible, we work to build direct relationships with the farms that grow the ingredients we use in our dishes. All of our meals are made from scratch daily in our central kitchen, before being delivered to our retail store fronts or customers' homes, ensuring we are serving the freshest meals possible.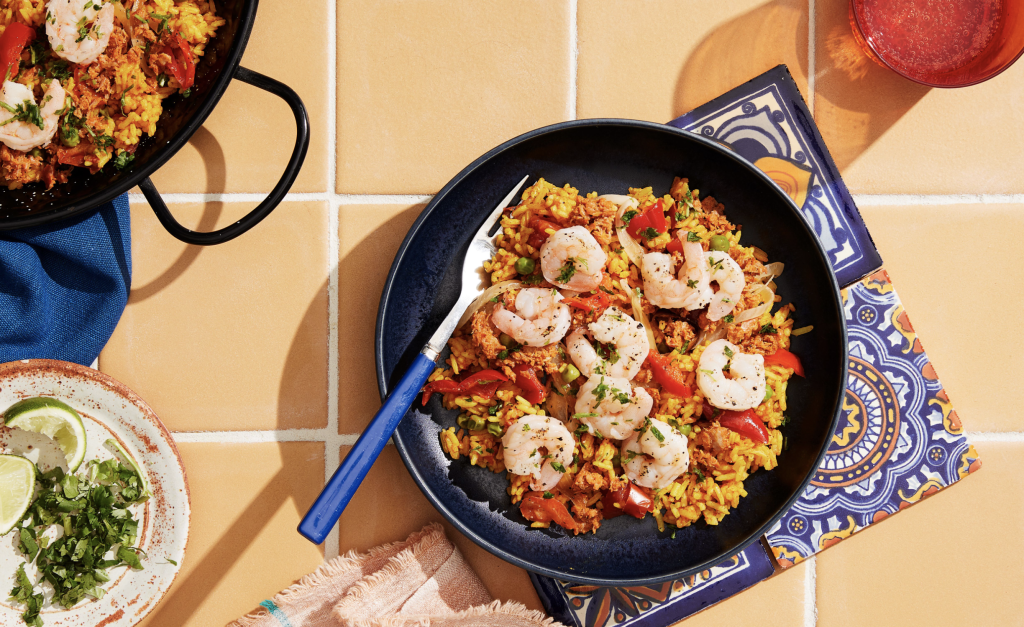 4. What kind of training and support do you offer your staff to ensure that they provide excellent customer service and maintain the high standards of Everytable?
Each of our store team members goes through our steps of service training, focused on delivering the highest standard in hospitality. We want everyone who walks into our stores to feel welcome and supported in finding the best meal options for them.
In 2021, we launched our trailblazing Social Equity Franchise program that sets social entrepreneurs from marginalized communities on an expedited pathway to potentially owning and operating an Everytable store. Entrepreneurs enroll in Everytable University which provides business classes to learn the necessary tools to become a store manager, and eventually an Everytable store owner.
5. How do you engage with your local community, and what initiatives have you taken to address food insecurity and other social issues?
Alongside local non-profit partnerships throughout the year, Everytable seeks to support local communities with its Pay It Forward program which allows guests to purchase meals for those in need. We also work with local and state government agencies on food programs for people who are most vulnerable to food insecurity, like delivering meals to seniors and to people experiencing homelessness living in transitional housing. We are also very much involved in advocacy and lobbying efforts state and federal government officials support the expansion of food assistance programs.
6. What have been some of the biggest challenges you've faced in running Everytable, and how have you overcome them? 
Our mission to make fresh, delicious food as affordable and accessible as fast-food is inherently very challenging. Every day, our teams face difficult decisions, competing priorities and also headwinds that are often beyond our control – like supply chain issues lingering from the pandemic and rising costs of ingredients. We overcome these through continuous innovation, testing and learning and the passion that we all have to succeed in our mission.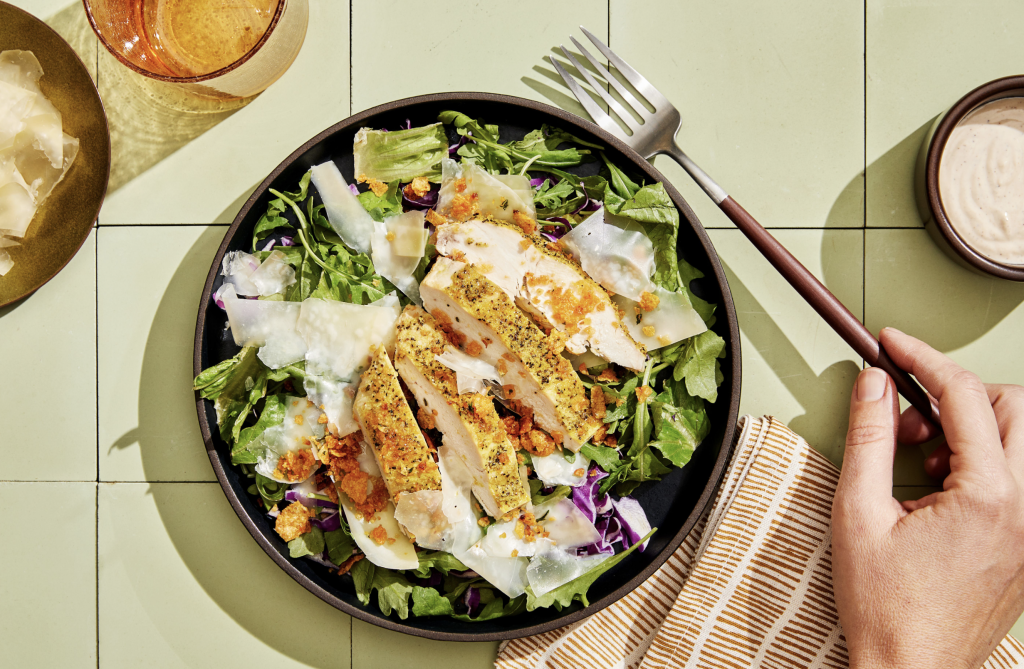 7. What are your plans for expanding Everytable, and how do you envision the restaurant growing and evolving in the future? 
After reaching our goal of tripling our store footprint in 2022, we are continuing on the same trajectory and plan to open upwards of 75 stores in 2023. We also continue to expand our home delivery service, our SmartFridge vending machines, and our institutional food service business.
8. How do you measure success at Everytable, and what metrics do you use to track progress and make improvements? 
One of our core values is to Solve for All. If we continue to make decisions that are the best for our customers, our company and our employees, that is success. Of course, we closely track our progress against our revenue and profit margin targets, but equally important are metrics like our customer sentiment or online reviews and our net promotor score, or how likely our customers are to recommend us to their friends and family.
9. What do you hope customers will take away from their experience at Everytable, and how do you want to impact the broader food industry? 
Of course we want our customers to love our food, but we also want them to feel welcome and at home when they visit their neighborhood Everytable. Whether they are dining in or grabbing their meal to go, we want to hold a positive, safe space in the community. We also want to set an example for other companies throughout the food system to work towards making healthy food accessible to everyone.
10.  How do you balance your commitment to affordability with your desire to create high-quality, nutritious meals, and what tradeoffs have you had to make along the way.  
All of our meals are made in a central kitchen in Los Angeles, so our stores are strictly storefronts (no kitchen) with only one employee – this helps keep our overhead costs lower than a traditional restaurant, and we pass the savings on to our customer through our affordable menu. Yes, we make concessions every day, from choosing a less expensive spice or ingredient to make a dish affordable or choosing a real estate site that might be less prominent so that the economics of the location work.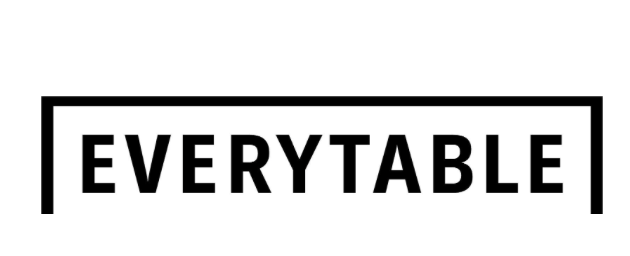 Founded in 2016, Everytable is a mission-driven food company based in Los Angeles that fights for food justice and equality by providing healthy and nutritious food that is both accessible and affordable for everyone. Everytable is a multi-channel, fresh-prepared food business blending stores, subscriptions, delivery and SmartFridges supplied by a central kitchen, with meals priced according to the neighborhood. Everytable serves Southern California, the SF Bay Area, and New York, with more stores and regional meal delivery soon to come.
Address: 12000 W. Washington Blvd.
Times: Monday – Friday, 9:00 a.m.- 7:00 p.m.
Saturday, 11:00 a.m.- 3:00 p.m.
Sunday, 11:00 a.m.- 6:00 p.m.
Photo credits: All images are courtesy of the businesses and venues.