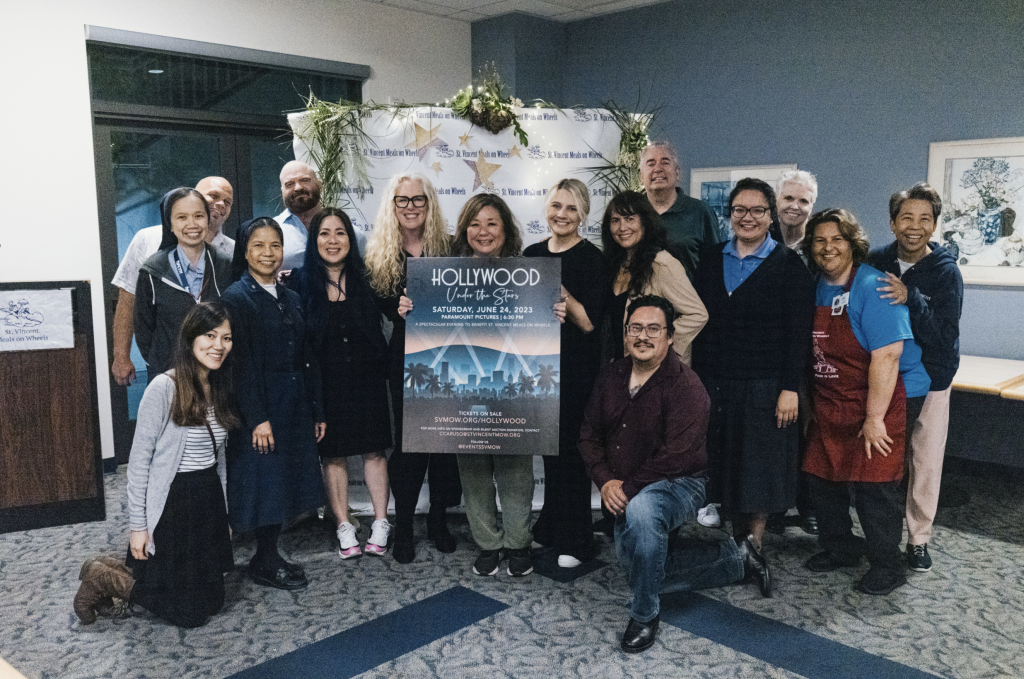 Come to an Outdoor Nighttime Event Featuring Top Angeleno Chefs, Live Band, and More
Join St. Vincent Meals on Wheels (SVMOW), the nation's largest privately funded senior nutrition program, as they present the second annual "Hollywood Under the Stars" fundraiser on Saturday, June 24, at the Paramount Studios lot. The event will commence at 6:30 pm, preceded by a Veuve Clicquot VIP reception at 5:30 pm in the Paramount Theatre, generously sponsored by dedicated SVMOW volunteers and supporters Nancy Babka and Carla Garrett. Nancy and Carla have been longtime friends of St. Vincent Meals on Wheels, embodying the spirit of generosity and compassion that fulfills SVMOW's mission to serve the needy and vulnerable in our City of Angels.
This year's event will also honor actor Martin Sheen with the prestigious "Vincent's Heart Award," presented by the Daughters of Charity, the order that established St. Vincent Meals on Wheels. Sheen, who has been a staunch supporter of SVMOW as well as other philanthropic organizations like the St. Joseph Center, the St. Francis Center, and the Malibu Labor Exchange, will be recognized for his unwavering dedication to those who have been marginalized and forgotten.
Adding to the excitement, the event will feature Host Angel Chef Isaias Peña, the Caruso Regional Executive Chef of Hank's and Qué Padre in Palisades Village, who will serve as the culinary ambassador for the evening.
Esteemed chefs and patissiers from around Los Angeles will collaborate with SVMOW to present an exquisite gastronomic experience, offering tastings of their signature dishes. Chef Gino Angelini of Angelini Osteria, Chef/Owner Nika Shoemaker-Machado of Georgia's Restaurant, Chef Robert Fry of Evil Twin, owned by Dylan Weiss, Chef George Huynh of Smoke City Char Bar, Chef Raphael Francois of Tesse, Arth Bar+Kitchen, and Wolfsglen will all be present to delight guests with their culinary creations. To satisfy sweet cravings, Etoile Filante Patisserie will showcase their unique macarons, John Hensley of Lark Cake Shop will present his handcrafted baked goods, Läderach Chocolatier Suisse will indulge chocolate lovers, and pastry chef Elfie Astier of Hotcakes Bakes will bring her expertise to the dessert lineup.
Amidst the ambiance of Paramount Studios, attendees will enjoy live music by the de Bois All Stars, a 10-piece band, creating the perfect atmosphere for dancing beneath the starry night sky.
Veronica Dover, SVMOW's Executive Director, expressed gratitude for the support received, stating, "Despite the challenges of the past few years and the increasing number of clients in need of meals, we have been able to fulfill our mission and expand our reach thanks to the generosity of our supporters and the dedication of our volunteers. This event is a celebration of our community and the local chefs who help us shine."
The gala celebration at the legendary studio is presented in collaboration with the Hollywood Chamber of Commerce, coinciding with their celebration of 100 years of the iconic Hollywood sign.
SVMOW extends sincere appreciation to their generous corporate and community sponsors, including Delta Dental, US Bank, Wallis Annenberg GenSpace, Albertsons/Vons Foundation, Toyota Motors, Paramount, Hollywood Chamber of Commerce, Batjac Productions, Voya Financial, Fidelity Investments, and longtime supporters Rick Llanos and Nelly Llanos.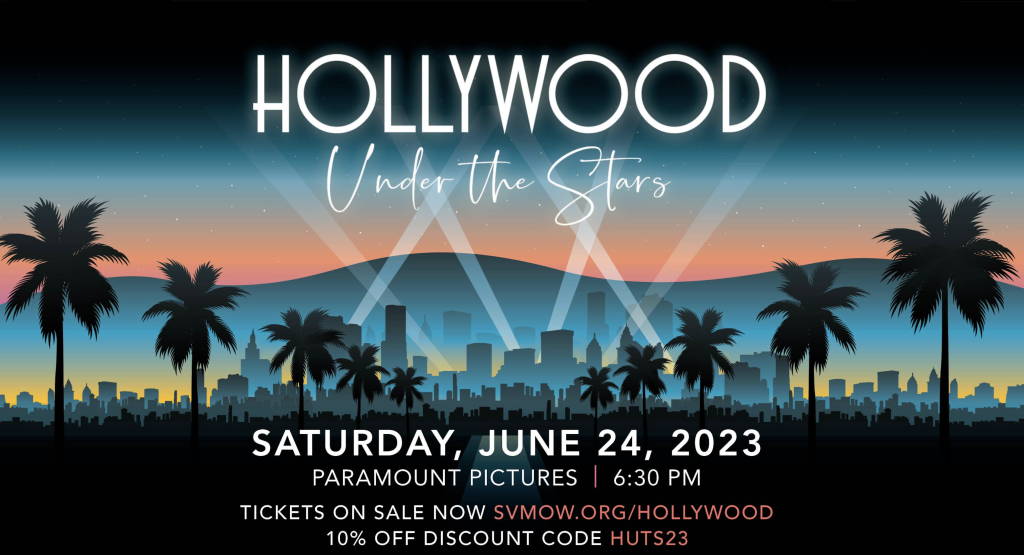 Get 10% Off Exclusively with SoCal Pulse!
Use Code: HUTS23
Get Tickets at: svmow.org/hollywood/
Address: 5515 Melrose Avenue, Los Angeles
Hours: June 24, Saturday at 6:30 p.m.-10 p.m.
Photo credits: Angel Chef, Isaias Pena photo; Vincent's Heart Award recipient, Martin Sheen photo. All images are courtesy of Lawrence Moore Associates and Gerome Vizmanos