San Diego-Native Brunch Concept Expands to Culver City with 15th location
Prepare to be wowed, Culver City! Breakfast Republic, one of the fastest-growing breakfast concepts in Southern California, has just unveiled its 15th location in your very own neighborhood. This beloved San Diego-native eatery, renowned for its boundary-pushing breakfast creations, has now brought its delectable morning delights to Culver City, joining the ranks of its highly acclaimed establishments in San Diego, Orange County, and West Hollywood.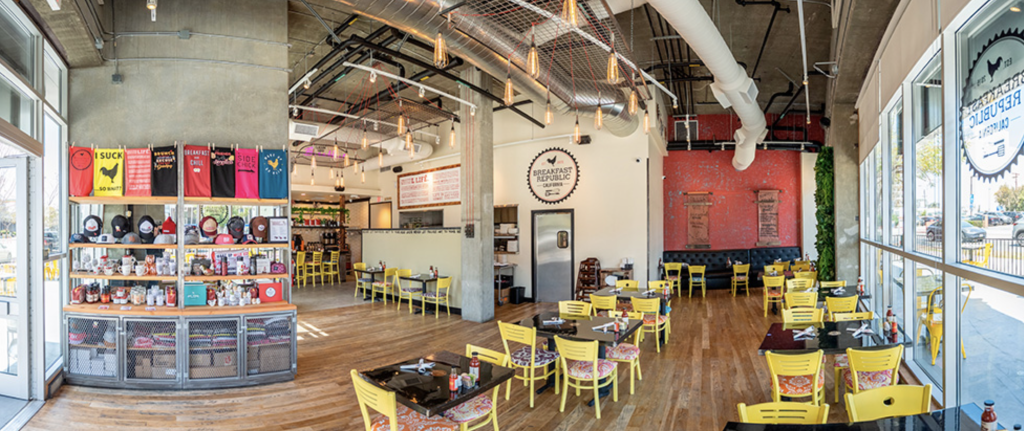 Situated on the vibrant Washington Blvd, the brand-new Breakfast Republic spans an impressive 2,400 square feet, including a delightful patio area. This trendy hotspot satisfies the cravings of trend-seeking foodies by catering to their insatiable appetite for globally-inspired brunch options. With this expansion, Breakfast Republic reaffirms its commitment to excellence and unwavering quality, solidifying its status as the ultimate standout in Southern California's thriving brunch scene.
Step into Breakfast Republic Culver City and experience the same iconic atmosphere that has captivated brunch enthusiasts across the region. Prepare your camera for an array of Insta-worthy menu items and a visually stunning brunch-inspired décor. As you try revamped classics like churro pancakes, banana split French toast, and breakfast bacon mac 'n' cheese, you'll find yourself seated on egg-shaped waiting room chairs, bathed in the warm glow of whisk-shaped light fixtures.
Founder Johan Engman expresses his excitement, saying, "We are thrilled to bring our unique and beloved breakfast offerings to Culver City. Our aim is to establish ourselves as the go-to destination for brunch lovers in the area."
So, Culver City, get ready to embark on a culinary adventure like no other. Breakfast Republic is here to elevate your brunch experience and rock your roost!
Address: 9901 Washington Blvd, Culver City, CA 90232
Hours: Open daily, 7 a.m.-3 p.m.
Photo credits: All images are courtesy of Breakfast Republic