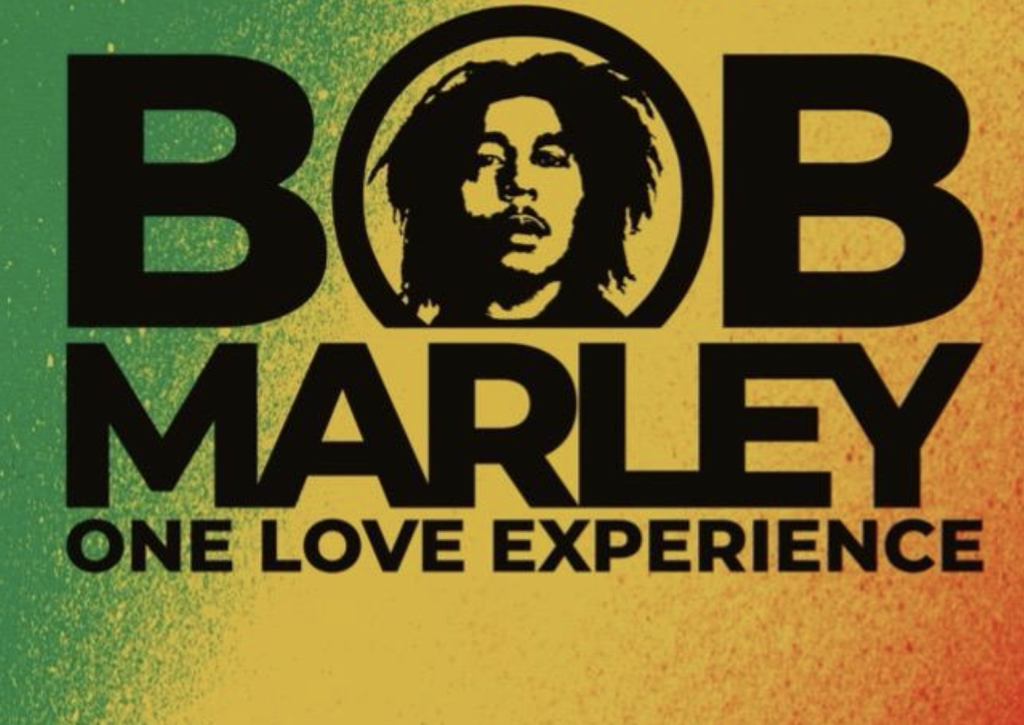 The Bob Marley One Love Experience, a highly-acclaimed music activation, is making its debut in the United States starting January 27th, 2023. The immersive experience will take place at Ovation Hollywood (formerly Hollywood & Highland) in Los Angeles, running until April 23rd. This is an opportunity to start the New Year with love and hope, as guests are transported into the world of Bob Marley and his legendary music.
The Bob Marley One Love Experience is a multi-room exhibit that offers a comprehensive look into the life and music of the legendary reggae artist. With the entire Rock & Roll Hall of Fame Bob Marley Archive, the exhibit features rare memorabilia, unseen photographs, and various interactive experiences such as the world's largest indoor vinyl record of "Legend". The immersive One Love Forest takes visitors on a sensory journey to Jamaica and features a cannabis garden and giant joint. The Soul Shakedown studio features a silent disco with headphones for visitors to groove to a curated playlist. The exhibit also showcases exclusive art from various artists, a backstage experience at a Marley concert, and a celebration of the Marley family, legacy, philanthropy, and influence in the Next Gen Zone. The Bob Marley One Love Experience opens on January 27th, 2023 in Los Angeles.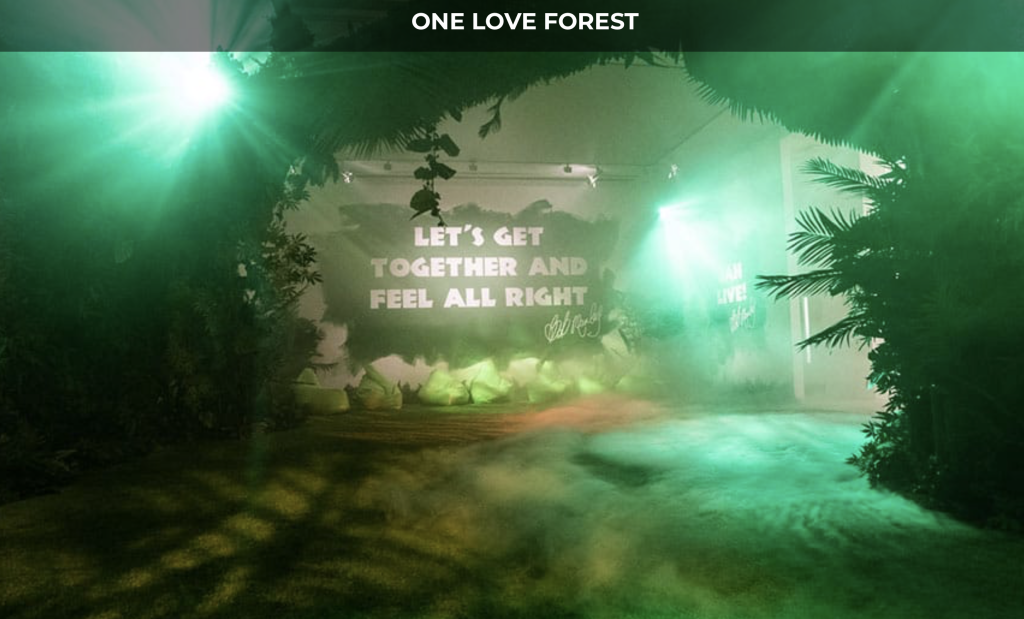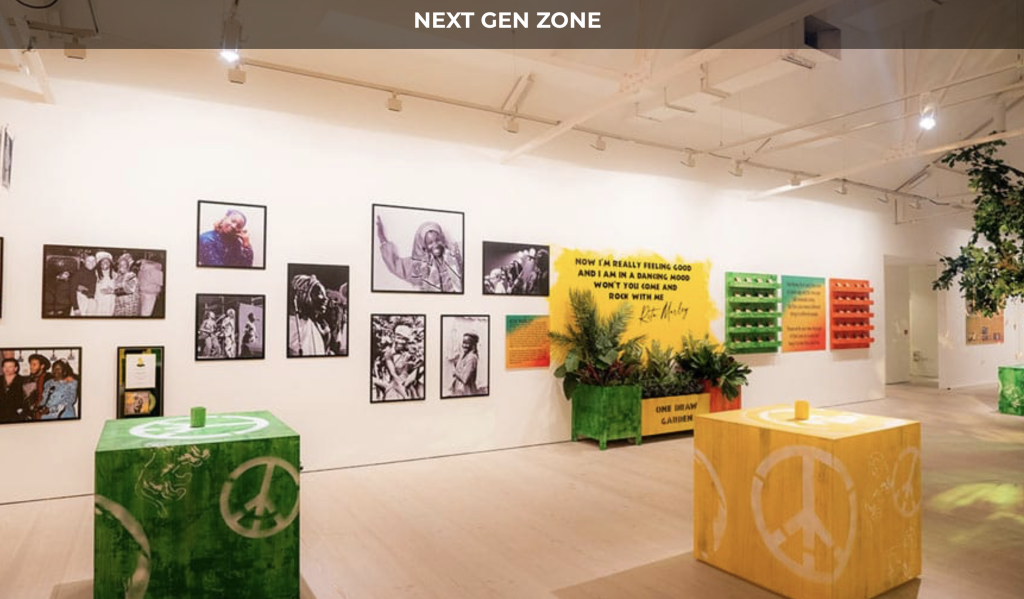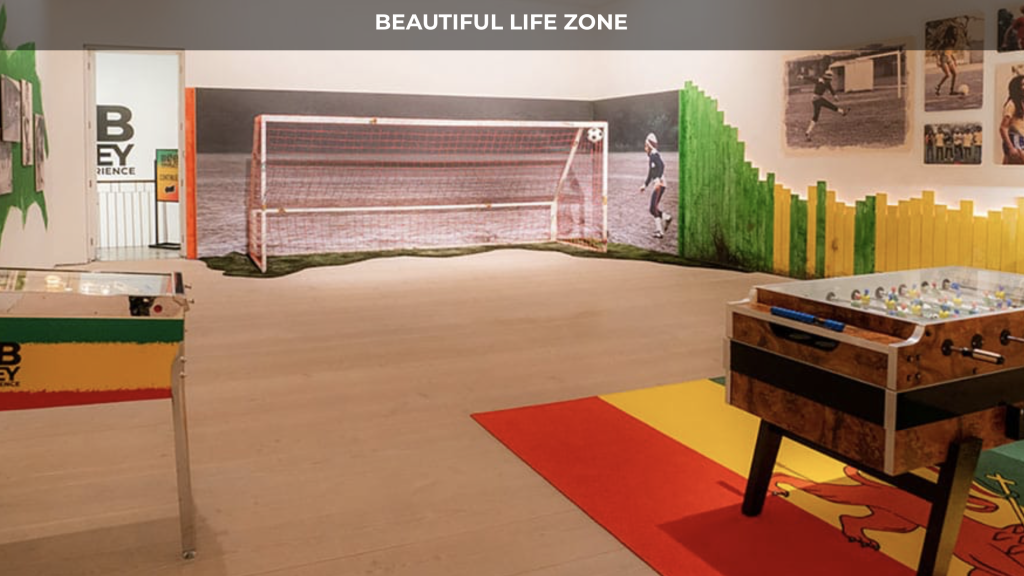 VIP packages include exclusive vinyl pressed in Jamaica and embossed with the OLE logo, a poster, a laminate, and flexible check-in time. In addition, on Saturday and Sundays, the exhibit will offer guided tours. Every day the exhibit will offer a special 4:20 package that will be available from 4-5pm daily and include entrance to the 4:20 Lounge. There will be additional special events at the exhibit surrounding Bob Marley's birthday on February 6th.
A special VIP event on January 26th with an exclusive performance by Skip Marley and newly signed Universal Canada/Tuff Gong Collective recording artist King Cruff, will unveil the One Love Experience in L.A.
The Bob Marley One Love Experience launched in London last February at the famed Saatchi Gallery. Following an acclaimed and highly successful ten-week UK stint, it spent sixteen total weeks at Lighthouse Immersive Artspace in Toronto, Ontario. Due to overwhelming demand, it ran for another eight weeks beyond its scheduled closing. Thus far, the exhibit has received widespread critical praise. The London Times (4 stars) summed it up as "one for music lovers all of types, not just diehard fans," and Evening Standard (5 stars) promised, "you'd need a heart of stone not to feel the love."
LOCATION: 6801 Hollywood Blvd. (2nd floor next to Dolby Theater), Los Angeles, United States. CA 90028.
When: January 27 – April 23rd 2023
Times: Varies per schedule, check website for more details.
Photo credits: Craig Sudden Photography. All images are courtesy of business.