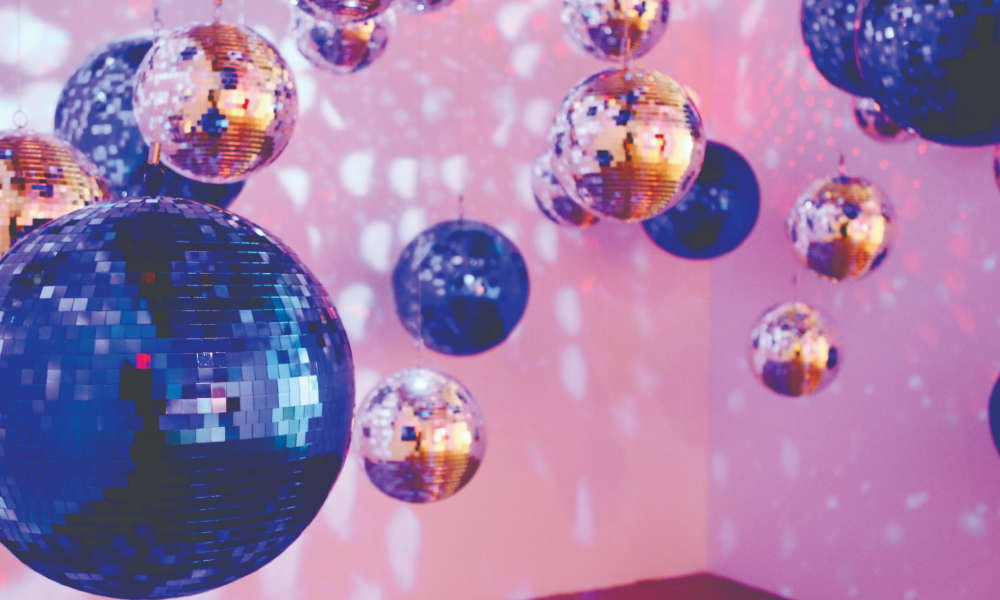 By Teena Apeles
The Hollywood sign has serious competition these days. While it's still among the most photographed landmarks in the city, art installations including Chris Burden's Urban Light at LACMA and Yayoi Kusama's dazzling Infinity Mirror Rooms at the Broad have joined the sign as absolute must-snap scenes when you visit the city. And this summer, numerous whimsical and oh-so-Insta-friendly museums are popping up all over town, competing for your attention—and, in some cases, all five of your senses. Be prepared for some colorful simulation overload ahead.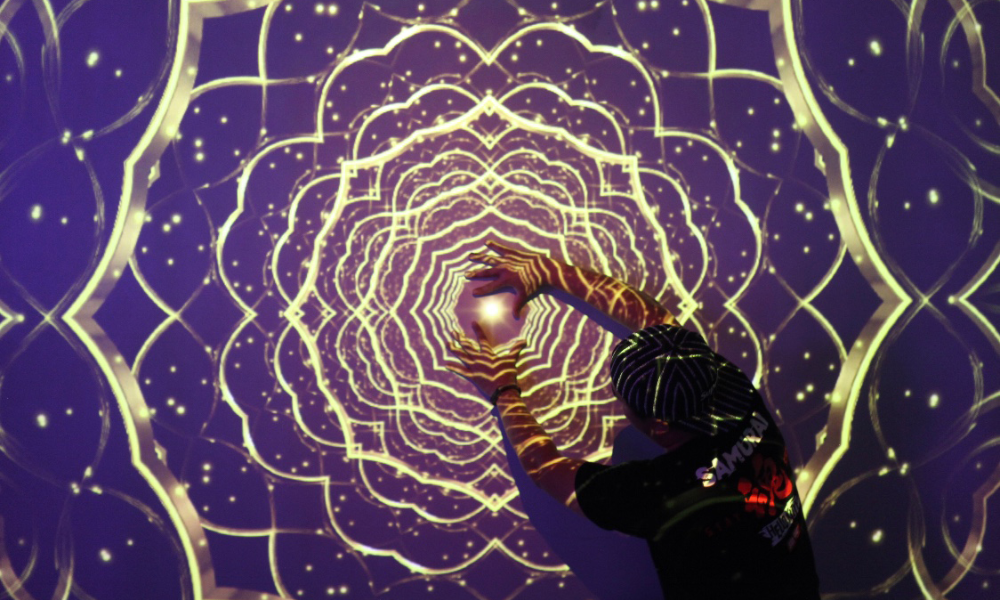 MUSEUM OF DREAM SPACE
#museumofdreamspace
The brand-new, mainly digital art MODS at the recently redesigned Beverly Center boasts installations inspired by Kusama's immersive designs. Move through six different rooms filled with colorful lanterns, flower projections, hanging globes and jutting gold mirrors, among thousands of other twinkling objects. Beverly Center, 8500 Beverly Blvd., #656, L.A., 310.955.6135, modsla.com
PARTYWITH
#partywith
Like MODS, PartyWith is conveniently located in a mall, but the similarities end there. It's packed with over 20 immersive installations, including monochrome rose-covered walls; a dynamic rainbow infinity hallway; plenty of neon signs; and a "Dirty Laundry" room, of all things. A plus: Your dogs are welcome! Westfield Santa Anita, 400 S. Baldwin Ave., Store 2005, Arcadia, 626.623.6092, partywith.com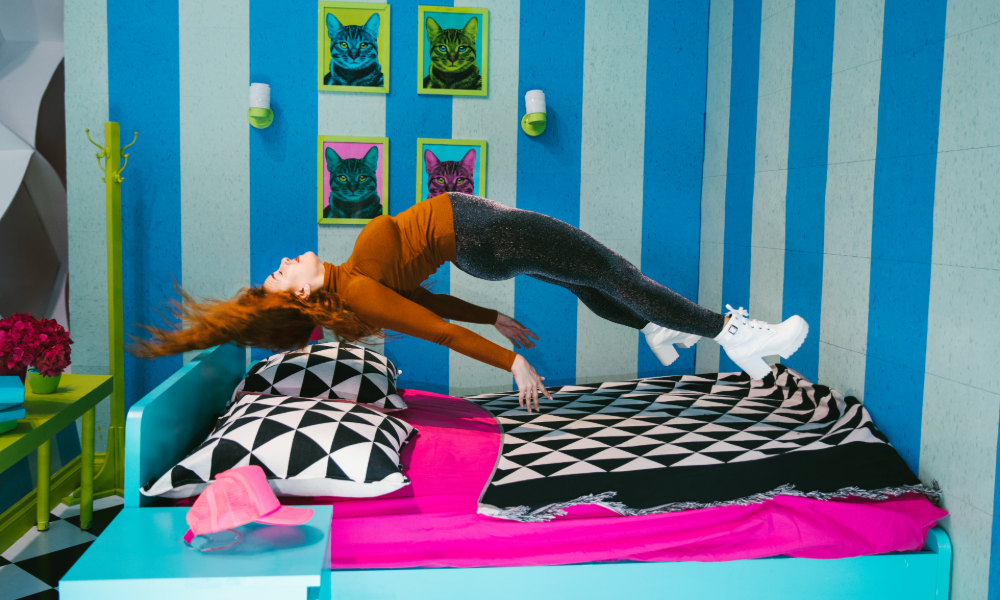 MUSEUM OF SELFIES
#museumofselfies
It's all about fun and fantasy at this pop-up-turned-permanent museum. We're fans of the trippy tape-art installation by local artist Darel Carey, and visitors can't get enough of the faux mirror image in the colorful bathroom scene. The museum has an infinity candle room, as well as something so "selfie": a bathtub full of emojis. 6757 Hollywood Blvd., Hollywood, 737.471.5566, museumofselfies.com
FLUTTER
#flutterexperience
The party-room atmosphere continues here, thanks to some great contemporary artists at the former LAB ART gallery space: Elise Peterson's reflective room, Leah Guadagnoli's rooms with movable '80s graphics and furniture, and Katie Stout's colorful monster hallway and "Arcade Trash." 217 S. La Brea Ave., West Hollywood, 310.658.2131, flutterexperience.com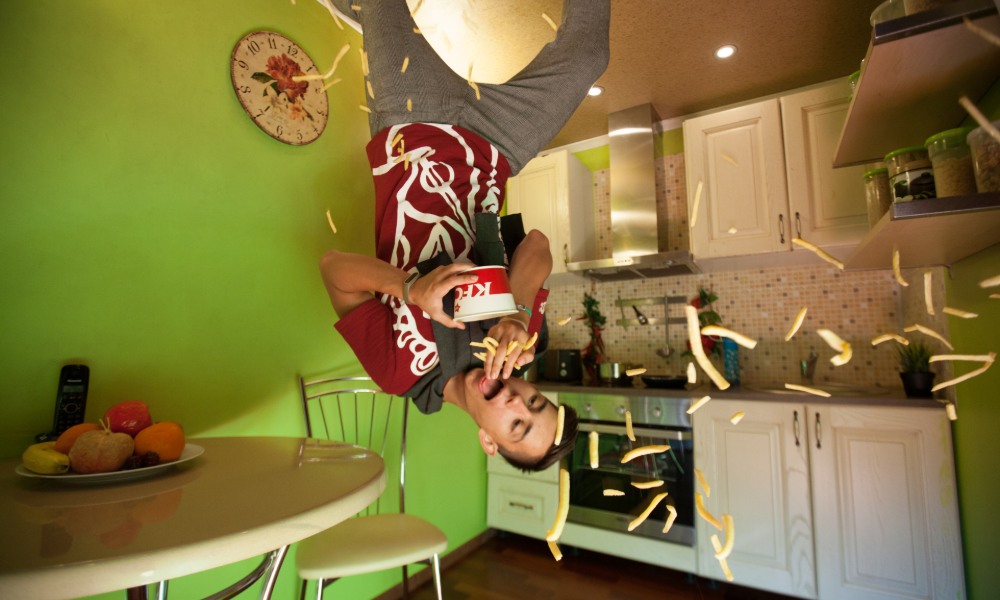 MUSEUM OF ILLUSIONS
#museumofillusions
They had us at Upside-Down House. Walk the walls through seven rooms of upside-down mayhem—a uniquely designed bedroom, kitchen, living room and more. Also check out the many 3D illusions that invite you to stand precariously on the ledge of a skyscraper, float in a bubble and deliver a serious knockout in the boxing ring. 6751 Hollywood Blvd., Hollywood, 800.593.2902, laillusions.com
WONDERWORLD
#wonderworldla
Fall down the rabbit hole at this Alice in Wonderland-inspired space, which boasts whimsical oversized mushrooms in the garden and macarons in the tearoom. You can also wade in a shallow "bubble" pool and pretend to float among fluffy clouds, among other themed-room adventures. 7080 Hollywood Blvd., Hollywood, 747.284.9616, thewonderworldla.com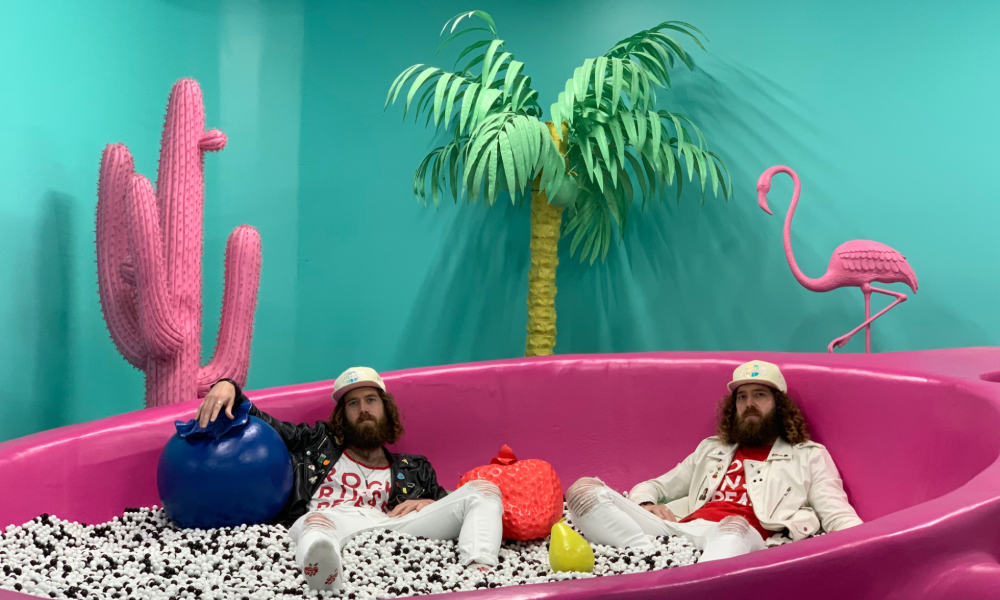 WORLD OF FRUIT
#worldoffruit
What we love most about this pop-up is its location across from Pink's Hot Dogs on La Brea. Get a taste of L.A. history, then head to the turquoise and pink building to get your fruit on. Not only will you get to interact with imaginatively sized (artificial) fruit in eight different rooms, but you'll also have the opportunity to consume real fruit, including exotic varieties. Visit the Dragon Fruit Pool and enjoy an acai bowl after. Or maybe you're more interested in the Watermelon Playground with swings, a seesaw and yummy paletas. There's also a Pineapple Disco Derby, featuring fruit-shaped disco balls, and a Grape (infinity) Room with hanging LED grapes. 716 N. Brea Ave., L.A., worldoffruit.co
Photos: PartyWith courtesy White Oak Communications. Museum of Selfies courtesy Museum of Selfies. Upside-Down House courtesy Museum of Illusions. World of Fruit by Nate De Valle.