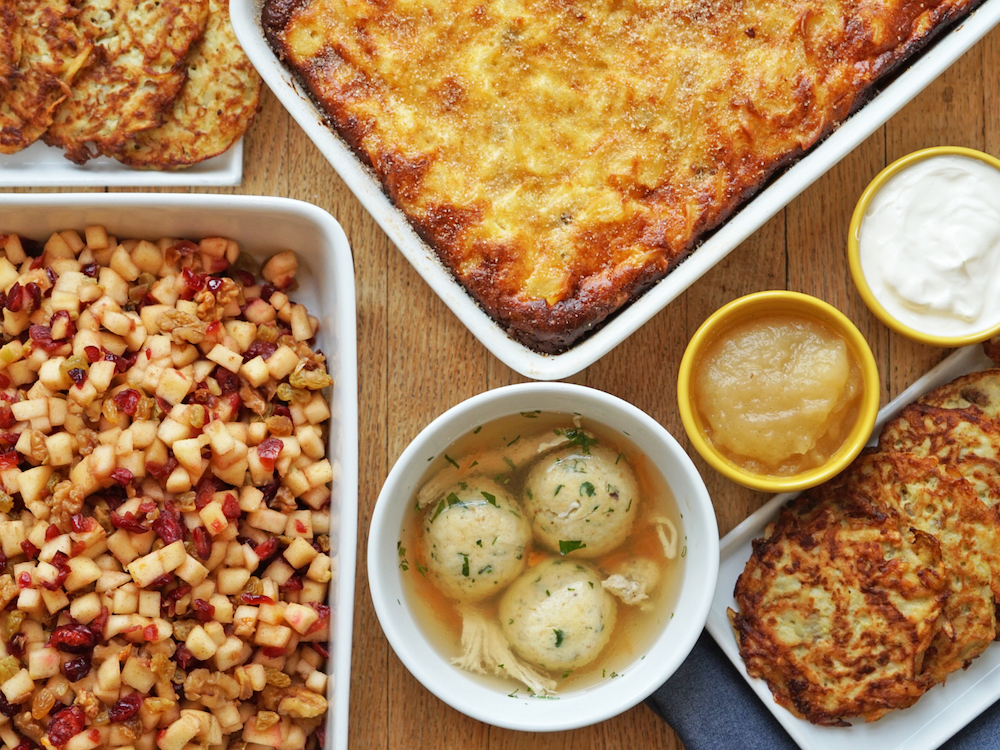 Stay-at-home this Passover and Easter and let the professionals do the heavy lifting this year—your taste buds will thank you and so will your local businesses.
Passover and Easter celebrations might look a little different this year but the table doesn't have to. Your favorite chefs and restaurants have prepared special holiday meals complete with all the courses, to be enjoyed with your family in the safety and comfort of your home.
MULTIPLE LOCATIONS
38 Degrees
Feeling discouraged by the gloomy weather but really want a delicious BBQ spread for Easter? Look no further than 38 Degrees Ale House and Grill. For just $55 38 Degrees will deliver a feast for four. Try the pineapple-shoyu pulled pork, the pound beef brisket or St. Louis ribs to name a few. Whatever your entree taste is, your feast includes mac and cheese, baked beans, garlic green beans, slider rolls and house bbq sauce. Orders must be placed by April 11. 38degreesalehouse.com
Boa Steakhouse
BOA has created a perfect Passover family meal for four. Start the meal right with matzo ball soup and potato latkes, then finish it off with BOA S'mores chocolate torte. The Passover meal wouldn't be complete without a traditional Seder plate. Orders must be placed by 4 p.m. on Monday, April 6. boasteak.com
Food Love LA
Food Love LA by Freshlunches specializes in meals made with clean, all-natural ingredients for home delivery. They just launched family-style Passover and Easter menus for delivery, pick-up and shipping. Food Love is deeply rooted in L.A. and has created a Covid-19 donation program that delivers meals to the city's frontline healthcare workers as well as to elderly veterans in need. foodlovela.com
Gelson's
With a variety of mains to choose, from lemon herb chicken to beef brisket, Gelson's has made Passover easy. Side dishes are included but meals can be expanded by a la carte items like zucchini pancakes, tzimmes, charoses and matzo balls. Pre-order your Passover dinner through April 14 and your Easter orders through April 17. gelsons.com
Madre
Madre, located in Torrance and Palms, is now offering an Easter brunch menu complete with mezcal mimosas, Champagne bottles and frozé to go in addition to Oaxacan breakfast bowls, omelet's and Oaxacan family style brunch packs. madrerestaurants.com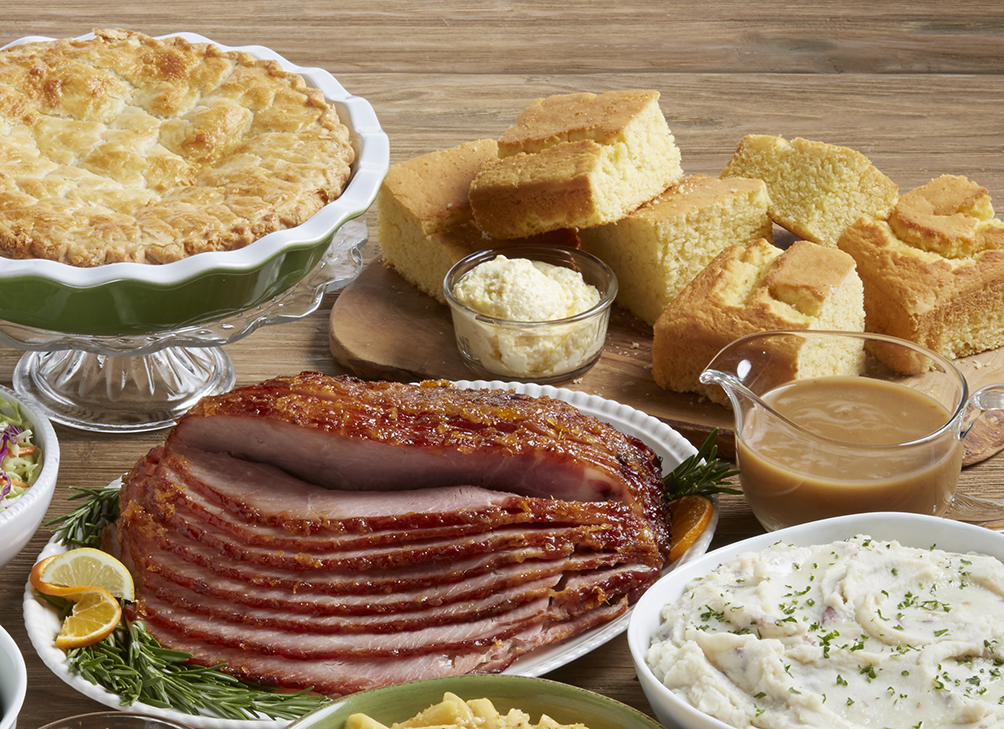 Marie Callender's
Marie Callender's, a classic American restaurant known for its fresh selection of pies, is offering a simple solution for your holiday feast without the fuss. Whether you are on your own during this time of social isolation, or you have a family of four, Marie Callender's has a variety of handmade options for you to celebrate from the comforts of your home. mariecallenders.com
Nybll
Le Cordon Bleu trained chef Kristen Thibeault, known for feeding Fortune 500 companies and championship pro sports teams is offering a gourmet Easter and Passover holiday dinner with free delivery in LA and Orange County on Friday and Saturday. nybll.com
Patina
Enjoy Easter dinner at home with classic deviled eggs, maple glazed ham and more familiar flavors of the holiday. Choose from traditional sides including butter rolls, Yukon potato gratin and spring asparagus, among others. Patina has covered every detail right down to Easter cookie decorating kits and Easter baskets filled with sweet goodies for your little ones. Pick up available on April 11 and 12 at several Patina locations. store.patinagroup.com
BEVERLY GROVE/BEVERLY HILLS
Slab
Slab, known for its' BBQ, brisket and ribs, has created a Passover dinner for four with its fan favorite, red wine braised briskset, as the star. The Slab Passover dinner, available for curbside pick-up on April 8, comes complete with matzo ball soup, greens and citrus salad, apple and walnut charoset, potato kugel and macaroons. slabbarbecue.com
Spago Beverly Hills
Spago's has an Easter Sunday curbside takeout or delivery service which is a la carte. Options include maple glazed ham, spring vegetable quiche, key lime pie, chocolate cream pie and of course carrot cake. It's a choose your own adventure meal plan where you pick your favorites to continue your Easter tradition at home. exploretock.com/spagobeverlyhills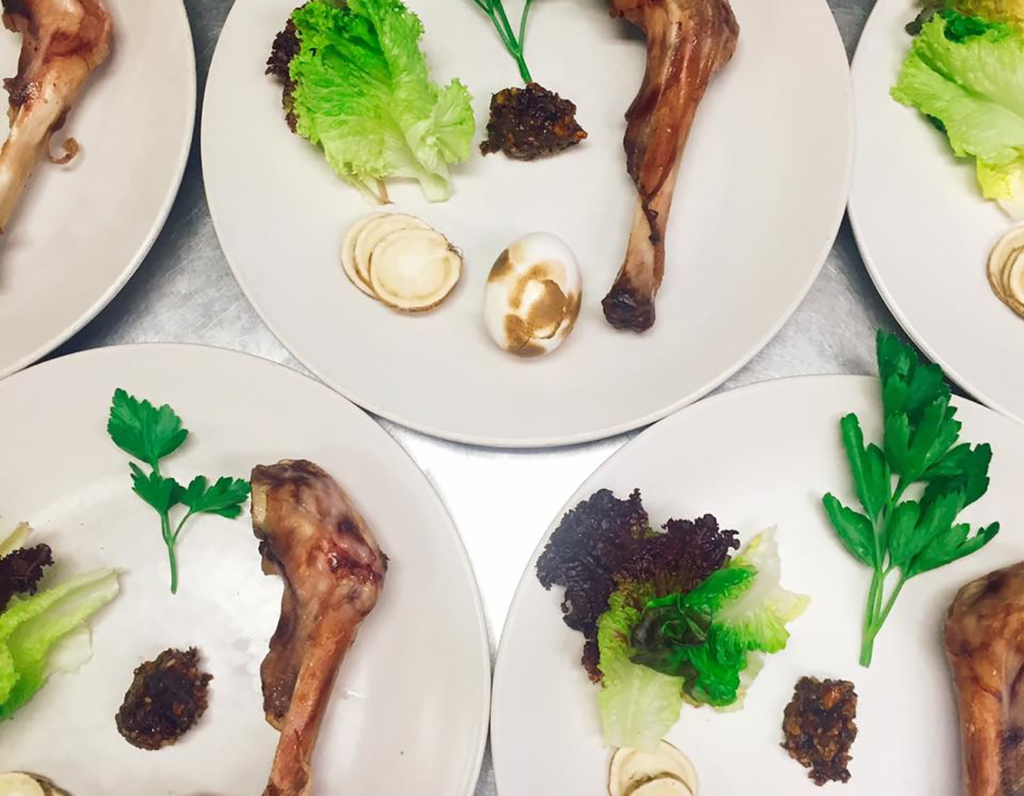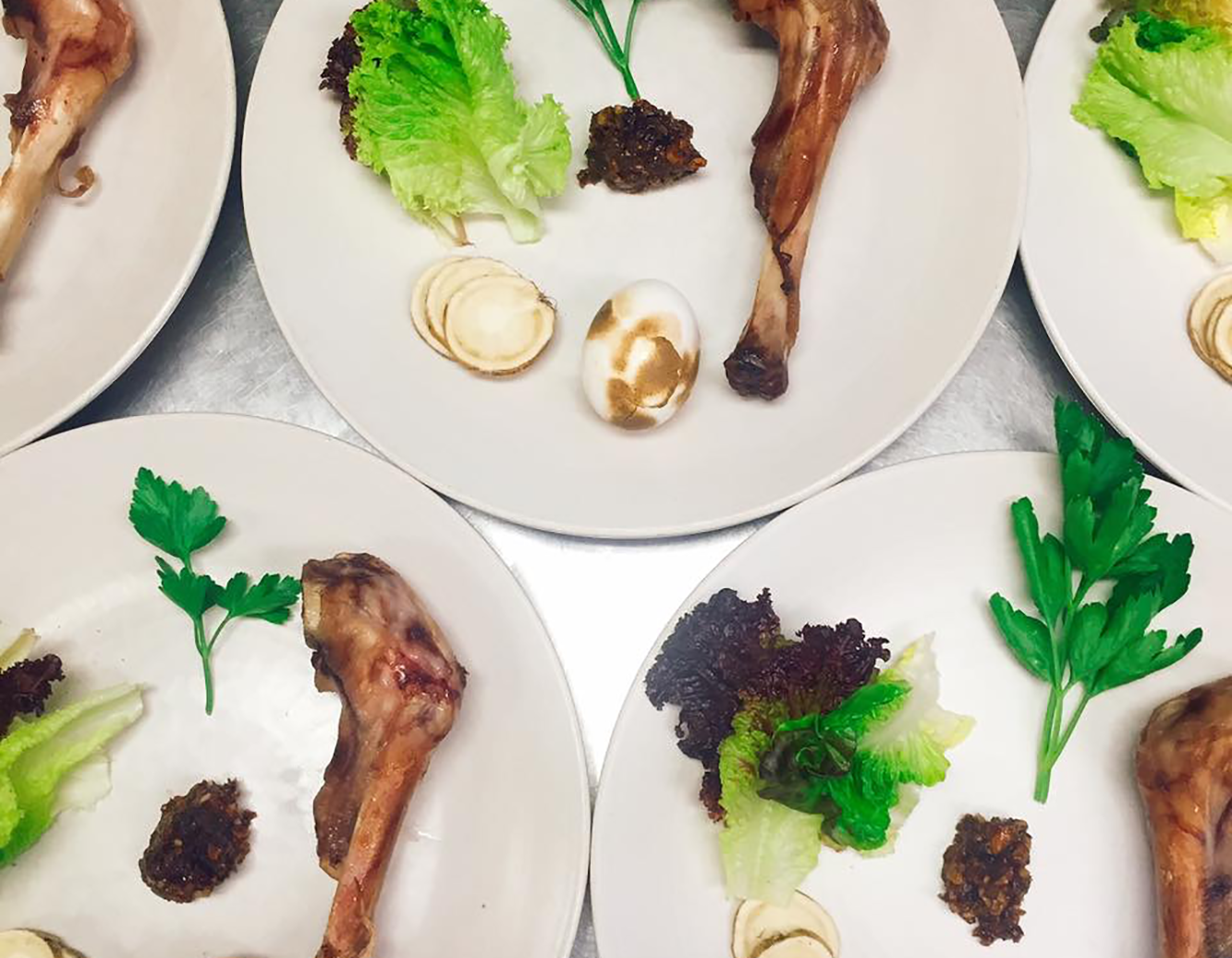 CULVER CITY
Akasha
Akasha has created a new Seder menu for takeout or delivery with a dinner packages to serve two to six people. Pre-orders for a delicious Passover meal complete with braised brisket or chicken tagine, roasted vegetables, complete with the makings for a Seder plate, are being accepted through Sunday, April 5 and available for pick-up April 7-9. Interested in doing something different? Check out Akasha's "Take and Bake" menu for more great dishes. akasharestaurant.com
C&M Cafe
The owners of C&M Cafe, known as "The Chicken" and "Monkey" are known for their all natural, organic, clean and healthy fare made with ingredients sourced from local farmers. This duo wants to make your Easter a little more special by delivering their same high-quality, deliciously healthy dishes for the holidays. Detailed menus are available online. cmcafela.com
DOWNTOWN
InterContinental Los Angeles Downtown
The tallest building west of Chicago is offering an Easter Takeout Menu from 10 a.m. to 9 p.m. on Easter Sunday. Highlights include strawberry kale salad, brown sugar glazed ham steak, woodland mushroom, kale ravioli and carrot cake. Those who spend $200 or more will get complimentary VIP access to the tallest open-air bar on the Western Hemisphere, Spire 73 (admission good through 2020). dtla.intercontinental.com
Poppy + Rose
In addition to offering their main menu for takeout and delivery, Poppy + Rose is now offering spaghetti with meatballs and barbeque family style meals just in time for your Easter celebration. The spaghetti meal includes one-pound dry spaghetti pasta and all the fixings for up to 4 people. The BBQ family meal includes half rack ribs brisket and a choice of two sides. poppyandrosela.com
GLENDALE
Bourbon Steak Los Angeles
Celebrity chef Michael Mina wants to wish you a Happy Easter with his Easter Roast Packages that are designed to feed four to six people. The package includes choice of mixed greens or caeser salad, house rolls with truffle butter and two sides. Choose from a variety of main options like a 6-pound bone-in prime rib roast, pulled lamb 'barbacoa', Mary's chicken or a roasted pork loin with soy caramel glaza and gochujang sauce. Orders must be placed by April 10. michaelmina.net
Porto's Bakery & Cafe
Porto's Bakery is offering delicious treats just in time for Easter at home and they have made it easier than ever to enjoy their famous scrumptious pastries and more, all while staying-at-home and being safe with your family. Porto's can be ordered for pick-up or delivery. Porto's "Make It, You Bake It!" pastries can be shipped nationwide. These best-selling pastries arrive to you unbaked and frozen so you can bake them fresh in your own oven. Let the smell of freshly baked Porto's fill your home for Easter. portosbakery.com
HOLLYWOOD
Conservatory
Stop by the Cafe window or order your Easter cocktails to be delivered but whatever you do, don't forget to add a signature cocktail to make your at-home celebration a festive one. Conservatory has prepared some signature cocktails to make your celebrations bright. Choose from the Hip Hop Hoorayyy (Charbay vodka, creme de peche liqueur, lemon, ginger elixir), the Sassy Bunny (Azunia blanco tequila, cucumber, lime, jalapenos, agave), or the Purple Peep (Nat Kidder vodka, lavender lemonade and blueberries). A special featured Easter wine is also available. conservatoryweho.com
The Front Yard at The Garland
The Front Yard at the Garland is cooking up an 'egg-celent' family dinner for your at-home celebration. For your family of four, expect a 2-pound slow roasted smoked prime rib with creme fraiche horseradish, assorted dinner rolls, Brussels sprouts with apple cider gastrique and toasted almonds. Other sides include Yukon Gold mashed potatoes, a goat cheese and fruit salad. Finish the meal with apple crumble topped with vanilla bean whipped cream. Orders must be placed by April 10. thefrontyardla.com
L'Antica Pizzeria da Michele
Looking for a traditional Italian Easter meal? Look no futher than L'Antica Pizzeria. A four course meal that includes an Easter cake savory torta, housemade ravioli with butter and sage or baked pasta, baked lamb or roast beef, and a Neapolitan pastiera for dessert. damicheleusa.com
PACIFIC PALISIDES
Sweet Laurel
No holiday is complete without a sweet treat! Luckily for you Sweet Laurel is to the rescue! Grain-free, dairy-free and refined sugar-free baked food. This Easter, you can order (in advance), chocolate caramel layer cake, a dozen vegan chocolate chip cookies, or double chocolate brownies (12-pack). Indulge without the guilt this holiday weekend. Pick-up available on Saturday and delivery available in LA, OC, and Ventura Counties. Order directly from their site. sweetlaurel.com
PLAYA DEL REY/PLAYA VISTA
Playa Provisions
Co-owners Chef Brooke Williamson and Nick Roberts offers an array of brunch and dinner special for your Easter celebrations. Build your own Easter basket filled with your favorite Playa Provisions baked goods, batched cocktails, sweet treats and candy-filled Easter eggs. Cupcake decorating kits, hard boiled eggs for home-dying and other meal specials are also available. playaprovisions.com
SOL Cocina
SOL Cocina's coastal inspired cuisine is a fresh, healthy take on coastal Mexican food. For a limited time SOL is offering a special Easter/Passover brunch menu which includes burritos, bowls, scrambles and more. Enjoy weekend drink specials such as mimosa and SOL's bloody mary. solcocina.com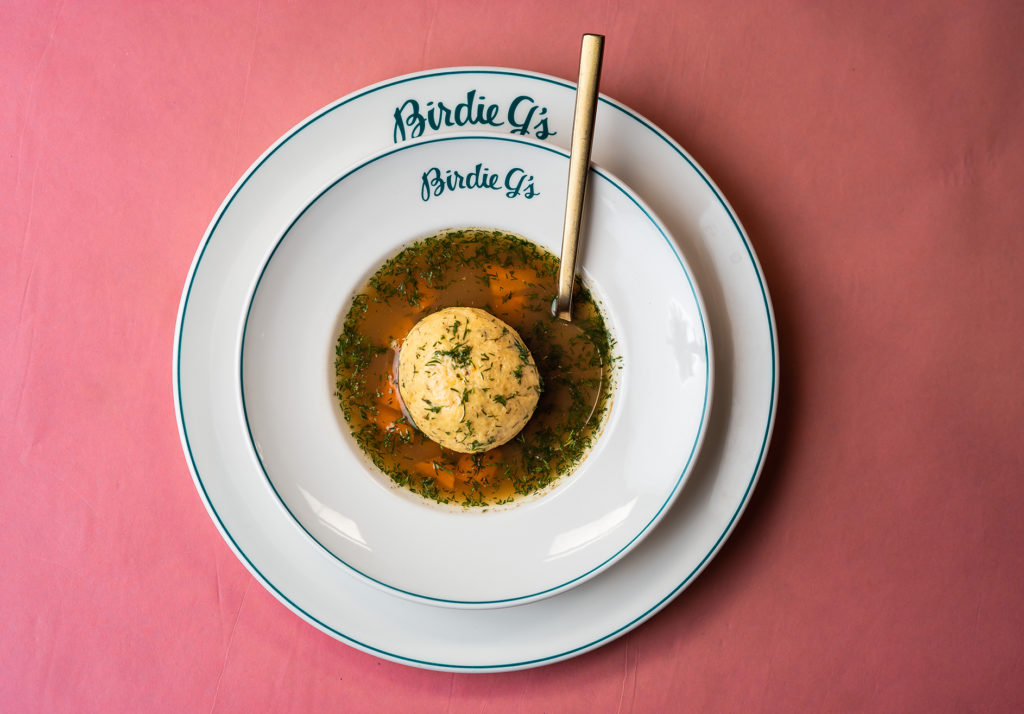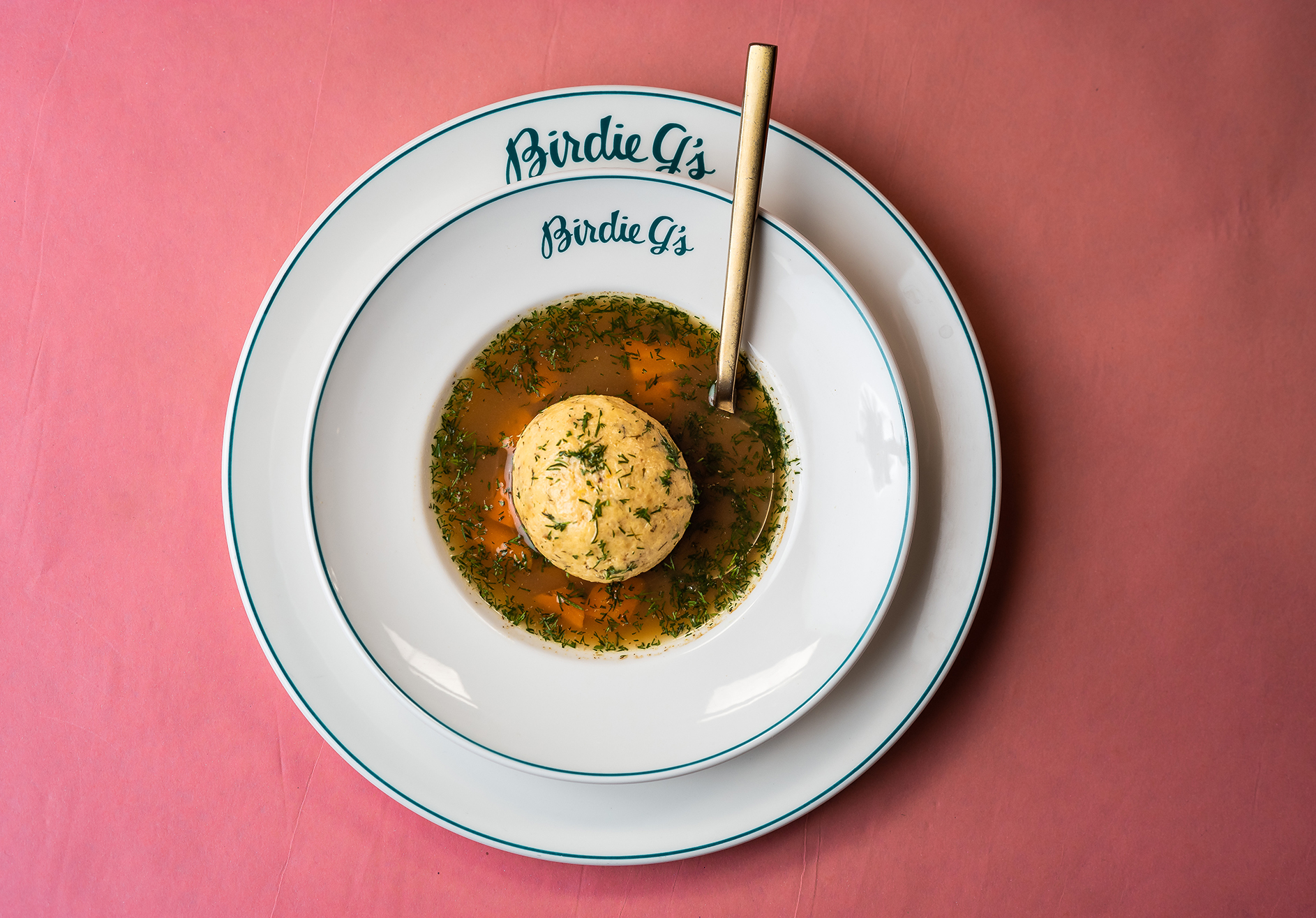 SANTA MONICA
Birdie G's
Passover and Easter celebrations are going to look much different this year, with social distancing making it a more intimate affair. Birdie G's has prepared your favorite holiday dishes perfect for the occasion. Choose from traditional items like family-sized matzo ball soup, noodle kugel, sweet and sour charoset and corned brisket by the half pound from their deli section. birdiegsla.com
The Gourmandise School
The Gourmandise School at Santa Monica Place has fun and festive recipes for the whole family to enjoy. Instead of buying Peeps from the store, stay-home! The Gourmandise School has traditional Easter treat recipes, like Peeps and crispy peanut butter chocolate eggs for you to make at home. thegourmandiseschool.com
Huckleberry Bakery & Cafe
Huckleberry Bakery & Café's annual Passover menu is available to enjoy in the comforts of your home. Expect favorite dishes like braised brisket, kugel, matzo ball soup, latkes with applesauce and sour cream, GF coconut macaroons and more. 72 hours-notice required. Meals are only available for curbside pickup/direct takeout. huckleberrycafe.com
Pasjoli
Chef Dave Beran has created a special menu for your Passover and Easter celebrations. Whether you are celebrating alone this year or with your family, patrons can pick up a complete Passover dinner or Easter brunch. Looking to make your Easter brunch a little more festive? Don't forget to add Pasjoli's Easter mimosa kit to your Easter brunch. pasjoli.com
Photos: Huckleberry Bakery & Café Passover variety plate by Lindsey Huttrer courtesy of Rustic Canyon Family. Marie Callender's courtesy Marie Callender's. Seder plate courtesy AKASHA. Birdie G's by Jim Sullivan courtesy of Rustic Canyon Family.