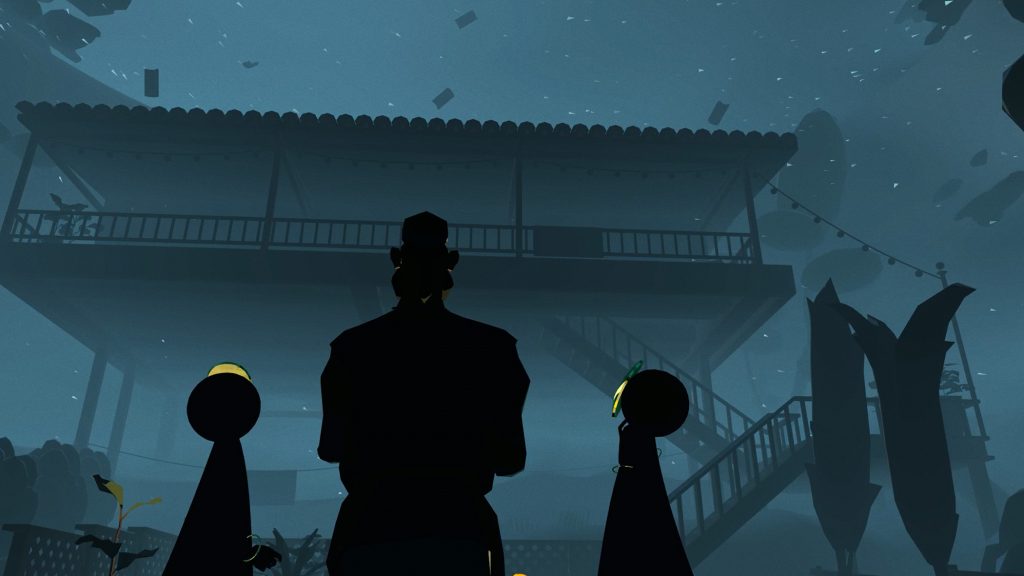 New immersive experience The Under Presents: Tempest combines virtual reality and live theater.
Attention, gamers who love performing arts and live theater … or theater-lovers open to alternative platforms. Deirdre V. Lyons, known for roles in immersive experiences such as The Willows, is among the actors rotating in the role of Prospero in The Under Presents: Tempest. The new live immersive theatrical production can be viewed at home through Sept. 30 using an Oculus virtual reality headset.
An interactive reimagining of Shakespeare's The Tempest, it's a tale of love and revenge created by art and games studio Tender Claws. The New York Times calls the 40-minute production "a technological first: a live, scripted, participatory play… live actors and live audience members meeting in a shared space at precisely timed intervals." Lyon more simply calls it "a great example for how VR and live theater can successfully come together."
The show goes from a fire pit in the Hollywood Hills to Prospero's magical island and back again for marshmallows and a dance party. Each performance is different, encouraging multiple returns.
Tickets at Oculus Quest and Oculus Rift.
Screenshot courtesy Tender Claws