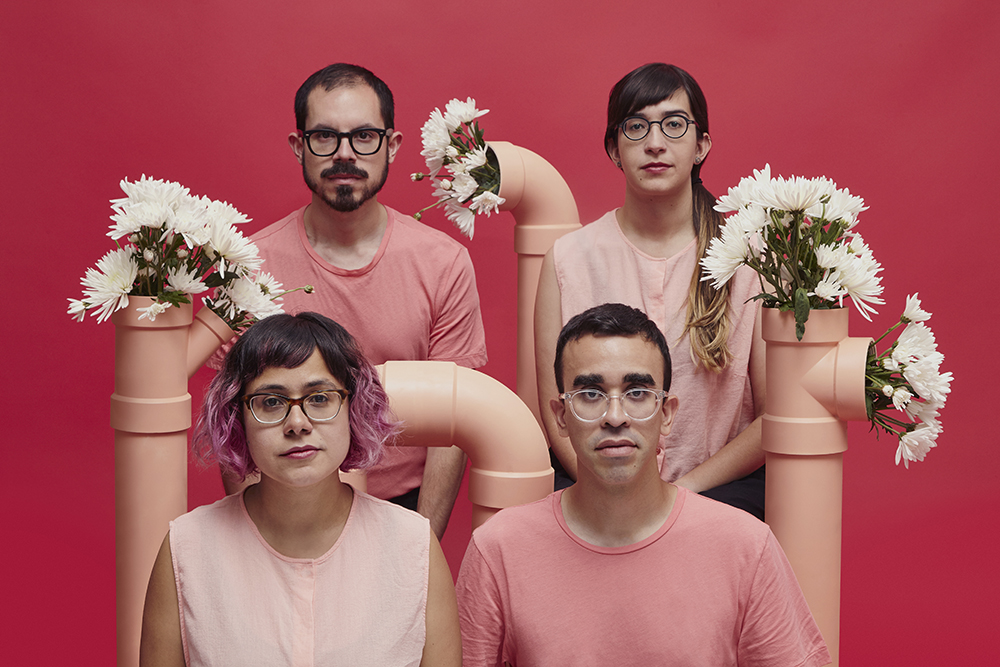 Southern California stages might be shuttered, but for theater lovers, the show still goes on. Theater companies, musicians, and artists are finding ways to keep the creative community nourished.
STREAMING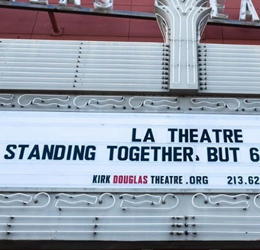 ART GOES ON PROJECT
Center Theatre Group's Art Goes On Project explores new ways to inspire conversation and community around art—and what that looks like while the stages of L.A. are dark. "Art goes on. And so do we." Be inspired by readings, songs and insights by Center Theatre Group's talented partners. Join the conversation on Center Theatre Group's YouTube channel. centertheatregroup.org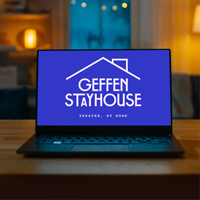 GEFFEN STAYHOUSE
Join Geffen Stayhouse every Wednesday for exclusive original content from some of your favorite theater artists and Geffen alums. Guest Helder Guimaraes performs card tricks that will leave you scratching your head in wonder and actor Jefferson Mays performs a scene from his indelible one-man show, Charles Dickens' A Christmas Carol. You can also stream full-length Geffen Playhouse productions like Long Day's Journey Into Night or Jerry Seinfeld's Letters from a Nut with your free 30-day pass to BroadwayHD. geffenplayhouse.org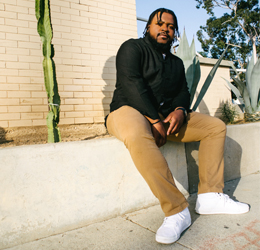 GRAND PARK'S OUR L.A. VOICES 2020
The popular annual two day spring arts celebration goes virtual this weekend allowing everyone to explore Los Angeles' creativity and culture through Facebook Live, Instagram Live and online. The event will feature music and live DJ sets hosted by Samurai Guru (pictured), live interviews by artists, writers and conversations about the current public health crisis. The event will also feature photography by local artists, film screenings brought to you by Visual Communications and discussions about literature, art and culture. grandparkla.org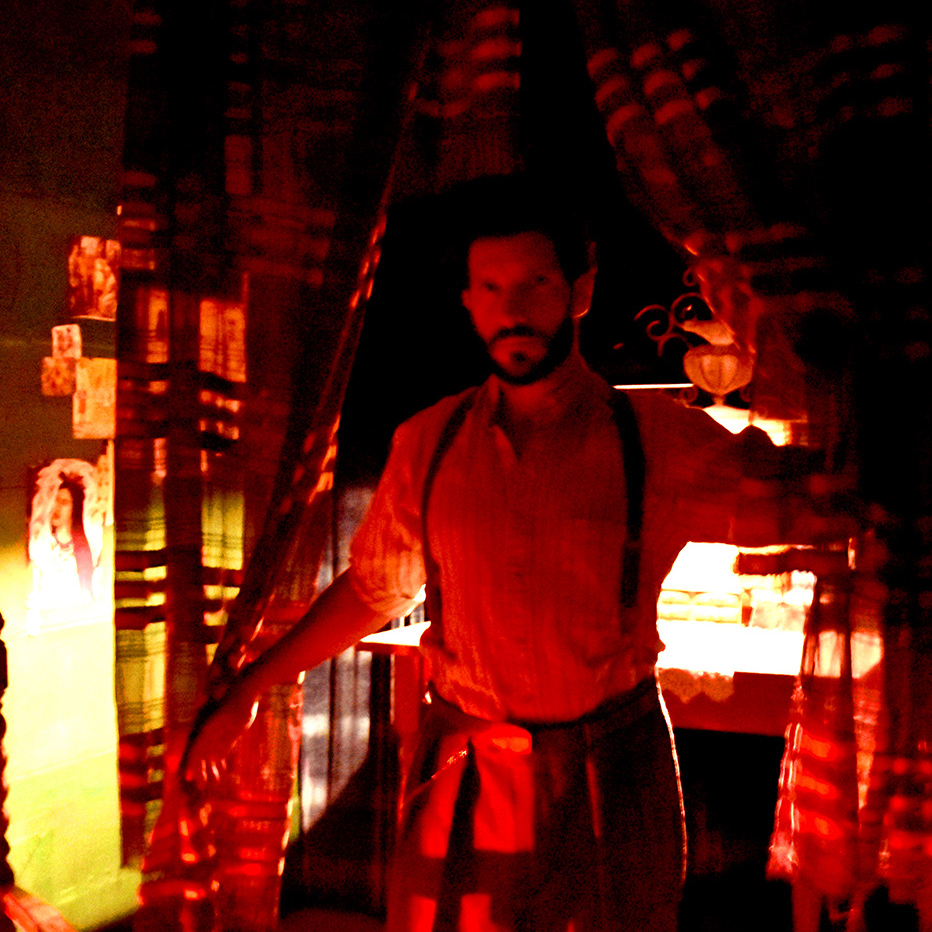 LA JOLLA PLAYHOUSE'S WITHOUT WALLS
La Jolla Playhouse's acclaimed Without Walls (WOW) program goes digital with imaginative virtual productions by world-class artists—including world-premiere La Jolla Playhouse commissioned works by Blindspot Collective (Hall Pass, 2019), Mike Sears and Lisa Berger (How High the Moon, 2019); as well as internationally renowned designer and artist-in-residence David Israel (Las Quinceaneras, pictured). WOW "re-imagines the relationship between artist, audience and story in a virtual space." (Christoper Ashley, Artistic Director of La Jolla Playhouse) lajollaplayhouse.org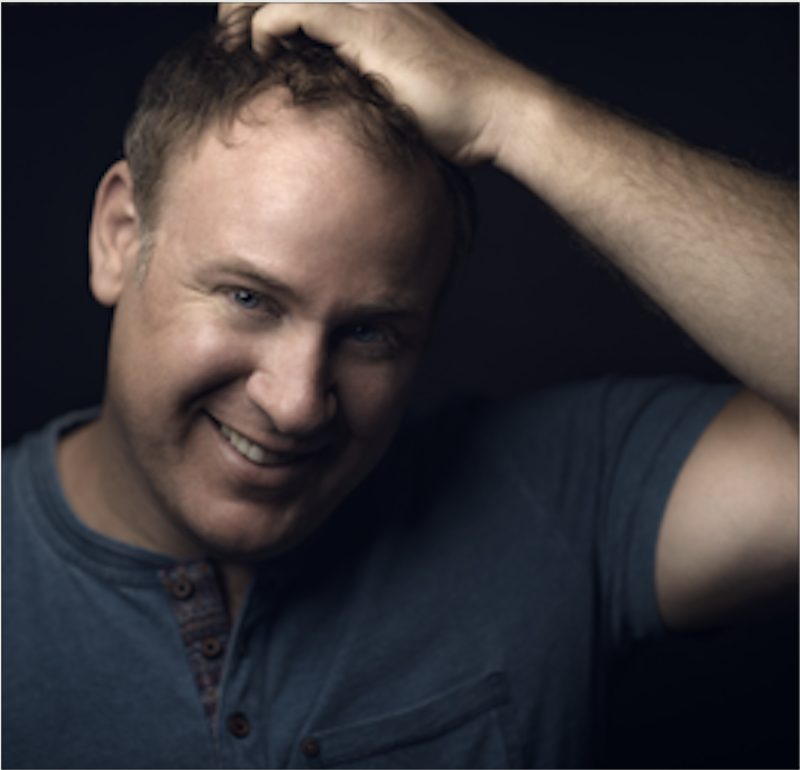 LOS ANGELES OPERA'S LAO AT HOME
Music is bigger than just the stage, and that is why LA Opera is bringing their music directly to your home with a series of mini-recitals. Tune into LA Opera's Facebook daily at 4 p.m. to watch a cohort of talented singers and musicians perform some of your (and their) favorite classical pieces. Check site for a schedule of their upcoming Living Room Recitals and virtual events. Next up is Grammy-Award winning baritone Lucas Meachem (pictured). laopera.org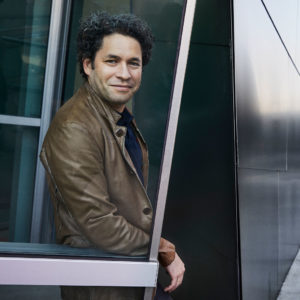 LA PHILHARMONIC IS AT HOME WITH GUSTAVO
Even though the curtains are closed, the music never stops—instead it brings us closer together. Music and Artistic Director Gustavo Dudamel is inviting audiences into his home for LA Phil at Home with Gustavo. A partnership with KUSC in Los Angeles and KDFC in San Francisco, Gustavo Dudamel will be on-air and online with some of his closest, and most impressive, friends in music. laphil.com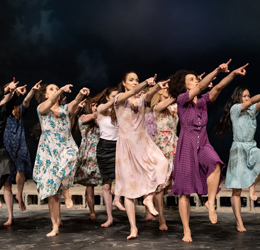 THE MUSIC CENTER OFFSTAGE
The Music Center Offstage is more than just streaming videos—it is an insiders look into the world of the arts. While Offstage will include streaming videos of exclusive interviews and performances, the Music Center Offstage will also feature interactive experiences with L.A.-based artists, at-home workshops for you to get up and move and more. musiccenter.org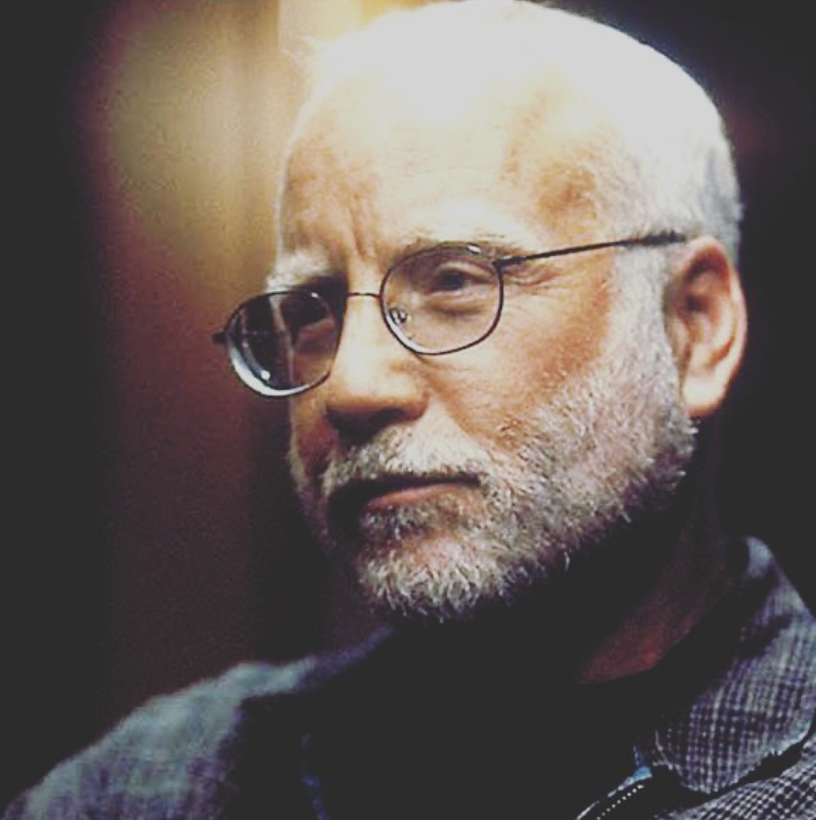 THEATRE CONVERSATIONS
North Coast Rep presents Theatre Conversations, a continuation of their passionate work in the arts during this time of social distancing. Many exciting guests are in the queue, but start with the first conversation featuring Richard Dreyfuss, who discusses his film and theater career, his passion for stage, and his views on civics in America. Watch It.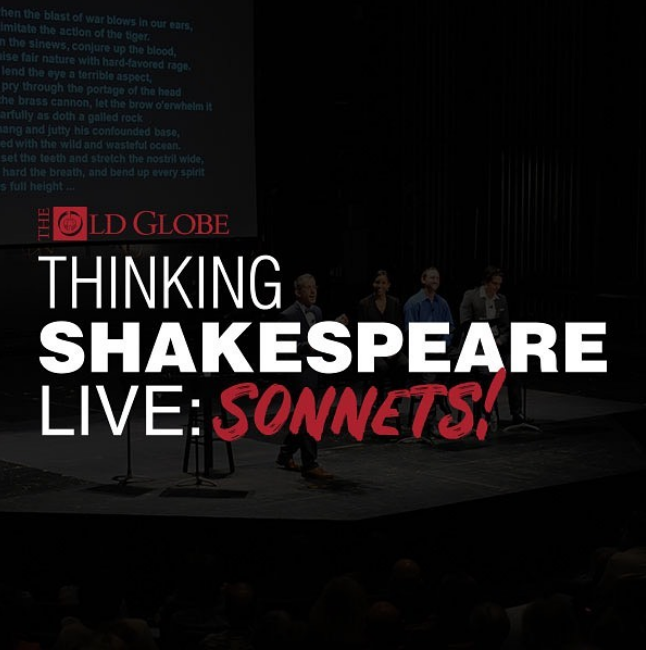 THINKING SHAKESPEARE LIVE: SONNETS!
The Old Globe presents a half-hour of Shakespeare—an introduction of his sonnet and an in-depth exploration of its language and how it relates to Shakespeare's work for the stage. With humor and insight, audiences get to go behind-the-scenes and witness the creative process of professional actors as the poetry is brought to life. Watch it.
SIR PATRICK STEWART'S #ASONNETADAY
Sir Patrick Stewart, famous for his role in Star Trek, shows us that artists are 'essential' during these difficult times as his sonnet a day gains hundreds of thousands of views. Follow him on Twitter for your daily dose of creative inspiration.
PODCASTS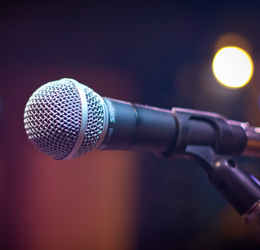 THE BROAD CAST
Catch up on past interviews with world-renowned artists and speakers through The Broad Stage's podcast series, The Broad Cast, hosted by Betsy Borns. Guests include ballet choreographer Melissa Barak on how to appreciate dance, producer Kyle Bowser discussing a range of experiences, from booking a casino and recording the Bible, and Artistic Director/producer Eric Bloom on topics ranging from community outreach to the human spleen. Listen
CENTER THEATRE GROUP'S 30 TO CURTAIN
Hear the inside stories from leading theater artists whose work has made it to the Center Theatre Group stages (Ahmanson Theatre, Mark Taper Forum and Kirk Douglas Theatre). Find out these artists' journey to the stage, hosted by Center Theatre Group's Artistic Director, Michael Ritchie.  Listen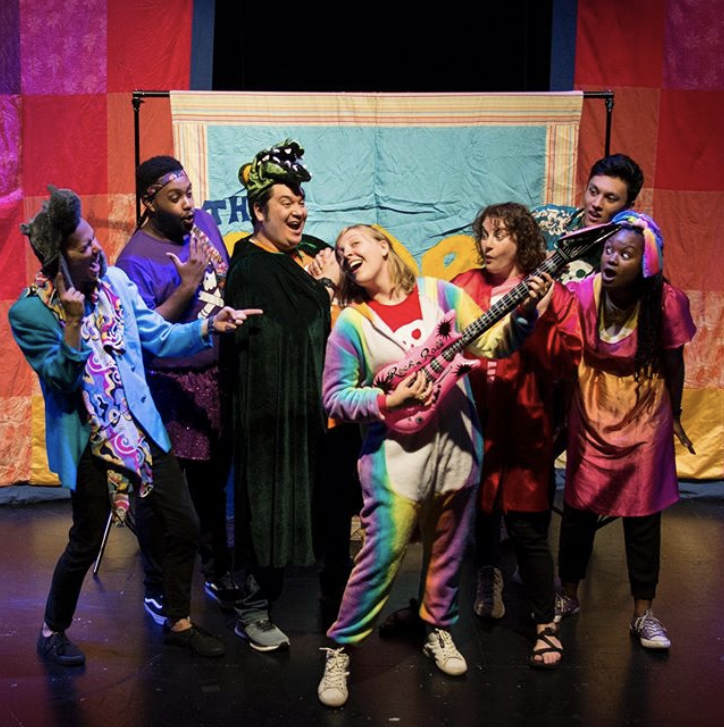 STORY PIRATES
Winner of the 2020 iHeartRadio Award for 'Best Kids and Family Podcast' has returned for another season. Story Pirates takes us on a journey with brand new stories from kids! Tune in for fun the entire family can be a part of. storypirates.com
INDOOR FITNESS
#DADAVIRTUALDANCEWORLD
Debbie Allen Dance Academy has introduced online dance classes via Zoom and a full schedule of classes are online. From ballet to Zumba, Broadway to Pilates, Debbie Allen has created a schedule that will keep you moving! debbieallendanceacademy.com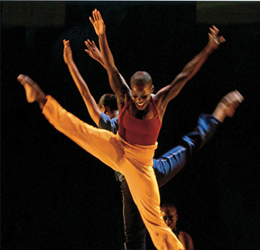 KEEP DANCING WITH AILEY
If you ever wanted to try ballet, hip-hop or belly dancing but were too embarrassed to try… this is your chance! Dance instruction is being made available through live online classes brought to you by Ailey Extension. Ailey professional dancers want to get you moving in a fun new way. Whether it is Absolute Beginner Ballet Barre or Theatre Dance, there is a 'fit' for everyone. aileyextension.com
THE ROCKETTES
Everyone knows The Radio City Rockettes, the popular American dance troupe known for its precise synchronized routines and high-kicks. Learn routines to some of their most famous numbers, while working up a sweat! Follow The Rockettes on Instagram and get a dose of fitness the Rockettes way.
#YAAPLAYSON
Young Artists America is "Keeping the Music Playing During Covid-19" with its free virtual musical theatre training in dance and song interpretation. Join a Broadway class or learn musical history through dance by some of YAA's brightest teaching artists. youngartistsamerica.org
LITERATURE
GRAND PARK'S OUR L.A. VOICES 2020
Los Angeles-based Amazon best-selling author and poet Yesika Salgado hosts a poetry reading and writing workshop live on Sunday, April 26 as part of Grand Park's "Our L.A. Voices 2020: A Pop-up Arts+Culture Fest" two day celebration. grandparkla.org
NEW THEATRE-CENTRIC BOOKS
Your need for theatrics can be momentarily met by works about or by those that propel theatre. Woody Allen's memoir, Apropos of Nothing, while being fascinatingly revealing, also highlights his experiences with two early career Broadway hits. Children's books, such as The Music of Life by Elizabeth Rusch, about the invention of the piano, allow you to educate your kids, while entertaining yourself.  Misty Copeland, features the first authorized collection of photos from one of the most famous dancers in the world. See Broadway Direct's curated list of new books to seek out until the curtain rises again. Read It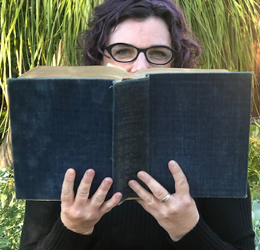 ON BOOK
The Old Globe's Shakespeare Reading Group is a free online group that explores Shakespeare's plays with audience members as well as Globe artists and actors through live-streamed discussion meetings. Ages 18+. Check site for schedule and other online opportunities that The Old Globe has introduced during this time of social-distancing. theoldglobe.org
Photos: Balùn photo courtesy of Music Center. Art Goes on Project photo courtesy @ctgla/Instagram. Geffen Stayhouse photo courtesy of Geffen Playhouse. Samurai Guru photo by LA Beatmakers. Las Quinceaneras photo by Jose Galvan. Lucas Meachem photo by Simon Pauly courtesy of LA Opera. Gustavo Dudamel photo courtesy LA Philharmonic. Palermo Palermo Ensemble photo by Oliver Look courtesy of The Music Center. On Book photo courtesy The Old Globe. Richard Dreyfuss photo courtesy of @northcoastrep/Instagram. Story Pirates photo courtesy @storypirates/Instagram. Alvin Ailey photo courtesy of Alvin Ailey. Yesika Salgado photo courtesy Music Center.