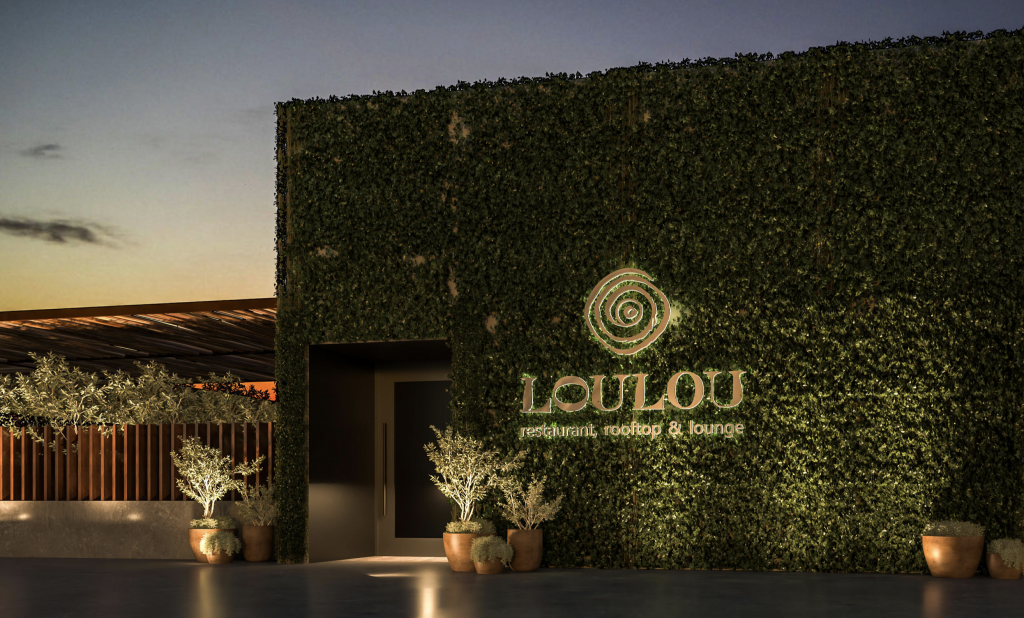 French-Mediterranean meets the city of Santa Monica
Santa Monica is a place where people gather to enjoy a mix of entertainment, beach hangouts, visit the iconic Santa Monica Pier, and of course, delicious food. So it isn't a surprise that a the new and innovative French-Mediterranean restaurant and lounge opened on a rooftop deck of the Santa Monica Place, a popular outdoor retail destination.
This highly anticipated restaurant has a gorgeous rooftop atmosphere with greenery, candlelit trees, earthy joinery design elements, and more, as all of these elements together with unparalleled service create an intimate and upscale dining experience for friends and family to enjoy a European-like dining experience and a French Riviera getaway.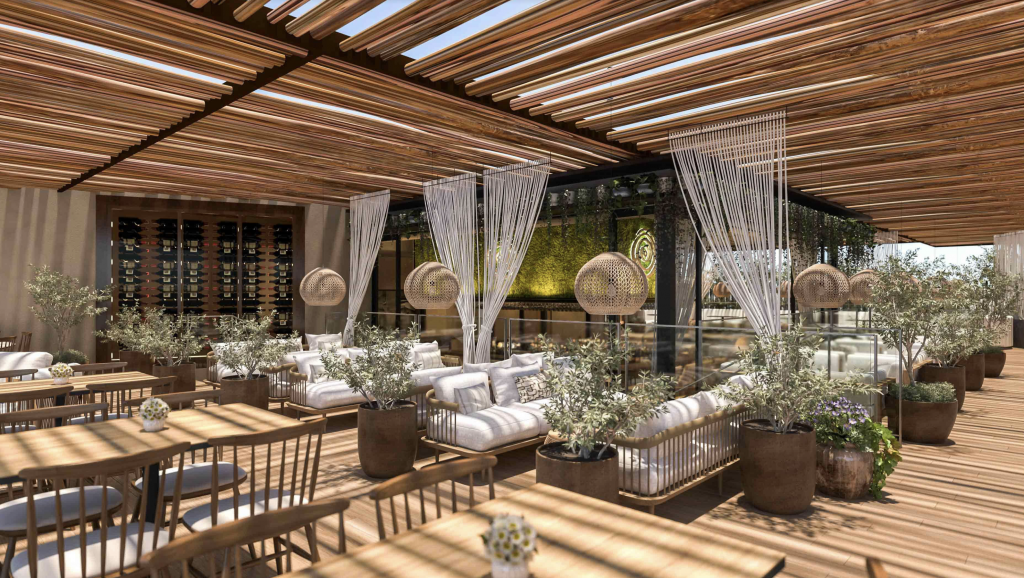 LouLou has a large outdoor patio and bar with a great view and ambiance, and they also carry a private dining room which will set the backdrop for one-of-a-kind special events.
To describe the restaurant's outdoor design even better, LouLou's owner Erik Chol said, "Eight years later in July 2020, with the yearn for a new project, we had a location scout meeting and the realtor suggested that very location we visited so many years prior. The location with an ocean view, the proximity to the pier and everything about the Santa Monica atmosphere was exactly what we were looking for. In developing this restaurant, we wanted to bring a new style of dining to California. The French dining experience is unlike any other and something that you don't see in California; we wanted to share this with the Santa Monica community. Not only is the food and drink an important part of an evening, but it's also the memorable staff interactions, the sounds of nightly live music, the lighting to create the right mood and experiencing all five senses…"
Besides the gorgeous ambiance, the LouLou menu offers a variety of flavors, which is prepared with the freshest local products sourced from Santa Monica farms. They will offer a list of French wines and champagnes as well as plats du jour, house made pasta, and embellished cocktails.
In the lunch and dinner menus, signature dishes include Grilled Octopus with romesco sauce and avocado, Galette made with buckwheat pancakes, ham, eggs, and gruyere, Confit de Canard Potato Anna, Wild Mushrooms, Carrots, and Jus, and Lobster Linguine tossed with garlic, shallots, Meyer lemon, basil and cream, as well as Truffle Pizza. The brunch and happy hour menu will feature brunch classics including a sunrise croissant, quiche lorraine, salmon tacos, Nicoise salad, and innovative pizza creations.
To end it perfectly, when Erik developed LouLou, he knew it was important to hire a team with French cultural knowledge. It is with great pride that they welcomed Marc Sittenfield as the General Manager for LouLou, a South of France native with decades of experience in hospitality and restaurants. He worked for the famous Cannes Film Festival, Monaco Grand Prix, and San Francisco Michelin-starred restaurants Bushi-Tei and Luce restaurant and Bar 888. It was important that the staff absorbed everything about the theme of what LouLou was about and it truly shows within their line of service.
Overall, if you are looking for a place that has a gorgeous view of the city and the beach, with live music and excellent ambiance in addition, LouLou is a that place to be in. As they say France, "Mangez bien, riez souvent, aimez beaucoup." (Eat well, laugh often, love a lot.)
Business Information
Location: 395 Santa Monica Place #300, Santa Monica, CA 90401.
Times: Mon – Wed:11:30am – 11:00pm
Thur – Sat:11:30am – 12:00am
Sun:11:30am – 10:00pm
Website: loulousantamonica.com
Photo mages are courtesy of the businesses and venues.