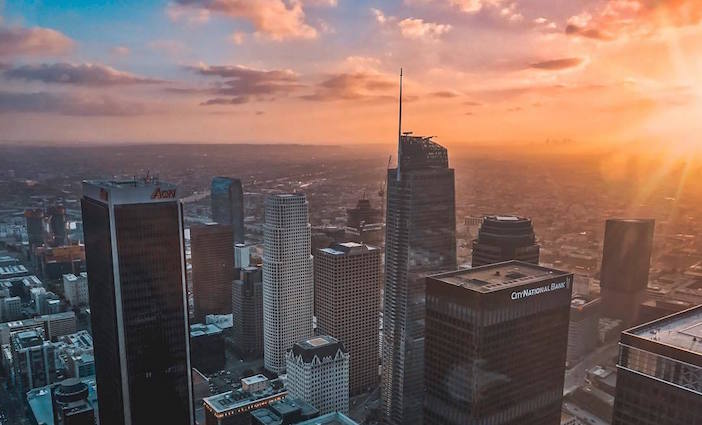 This winter, zip up OUE Skyspace LA's 70 floors to check out one of the must see places to watch sunset in the city. With 360-degree views and two stunning observation decks, you don't want to miss the view from downtown looking out towards the coastline at twilight any day of the week. You can even see Catalina Island in the distance on a clear day!
The breathtaking views of Los Angeles are just the beginning of your experience. Alongside the spectacular building design you'll find interactive and educational components, evening yoga and of course, the signature thrill of the all-glass Skyslide which takes you from floor 70 to floor 69. OUE Skyspace LA truly offers something for everyone.
Get $5 off your ticket with an exclusive to our readers with promo code WHERE.
OUE Skyspace LA, 633 West Fifth St. #840, downtown, 213.894.9000. Tickets