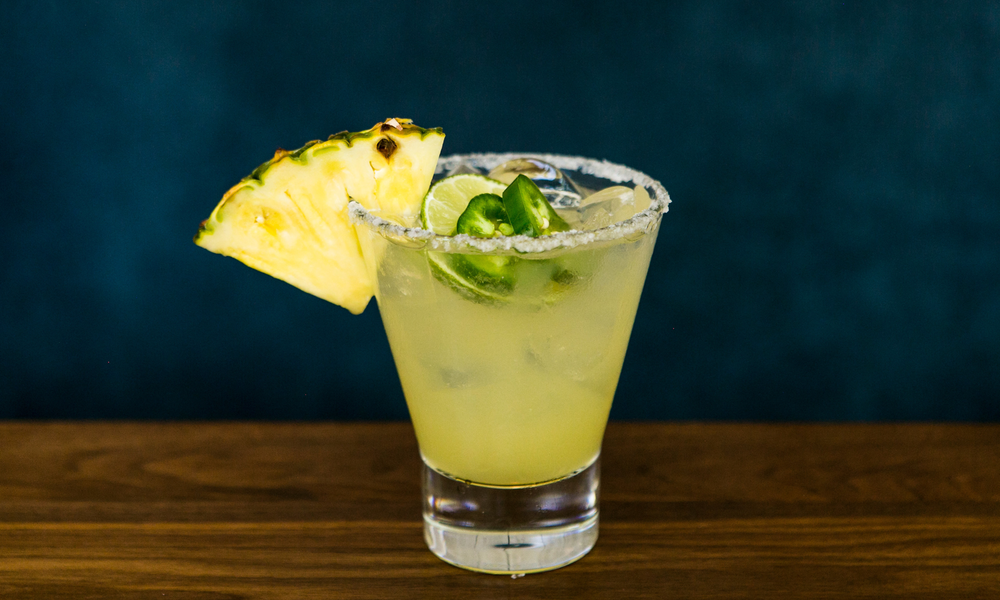 This Wednesday is National Tequila Day– here's where (and what) to sip. 10 tequila cocktails you need to try. 
By Alicia Luchak.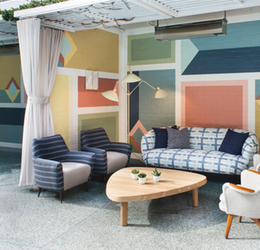 Avalon Viviane | The Old Fashioned Passion
July 24. Beverly Hills' boutique hotel Avalon and its designer eatery, Vivianne, are known for their rustic french-inspired cuisine and perfectly paired cocktail menu, which uses local and fresh ingredients. One of their many colorful must-try beverages is the exotic Old Fashioned Passion, which includes reposado tequila, passionfruit, Size, aloe and cucumber. 9400 W Olympic Blvd., Beverly Hills. 310.277.5221 avalon-hotel.com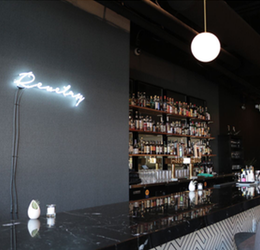 Baldoria | Just Another Pressed Juice
July 24. Care to mix things up a bit from the margarita and other classic tequila cocktails? Little Tokyo's fast-casual communal eatery specializes in limited edition bottled cocktails. One of their most coveted tequila drinks is Just Another Pressed Juice, which includes Lunazul Tequila, Campari, grapefruit, activated charcoal and salt air. 243 S San Perdo St., Little Tokyo. 213.947.3329 baldoriadtla.com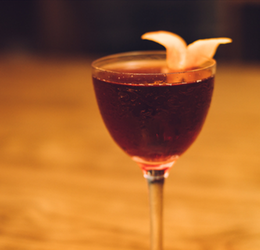 Birds and Bees | John Wayne
July 24. One of LA's hidden underground gems, Dowtown's 1950s-themed lounge, Birds & Bees, has an original drink that's perfect for the summer. The John Wayne cocktail is a mix of añejo tequila, 10 year tawny port, cocchi barolo, carpano antica, angostura bitters, and umoboshi bitters. 207 S Broadway, downtown. 213.537.0510 birdsandbeesla.com
Calabra | Washed Ashore
July 24. If there's anything that Los Angeles residents know about cocktail bars, it's that everything tastes better on a rooftop. While enjoying the fresh air and gorgeous ocean views at Santa Monica Proper Hotel's Mediterranean-inspired dining destination, Calabra, sip on the Washed Ashore. The turquoise-tinted cocktail contains Pueblo Viejo tequila, prickly pear, citrus and blue algae. 700 Wilshire Blvd. (Entrance on 7th Street), Santa Monica. 1.833.277.0737 properhotel.com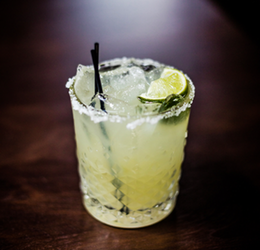 Del Frisco's Grille | Four-Course Tequila-Pairing Dinner
July 24. In honor of the holiday, Del Frisco's Grille will be hosting a four-course dinner with small-batch tequila producer, Casa Dragones, which will pair meticulously mixed tequila cocktails– or straight-up samples– along with flavorful mexican dishes. The night will begin with a neat Tequila Casa Dragones Joven and a fresh ceviche tostada. Afterwards, savor Tequila Casa Dragones Blanco cocktails, made of a silver tequila, including two margaritas and a 'dessert' Paloma, with south-of-the-border-inspired dishes. See website for full menu. $85. 310.395.7333. delfriscos.com
Granville | Palomita, Medicina & Pineapple Picante
July 24.  The casual cafe with modern "green" takes on classic comfort food, Granville, has become a major hotspot in not one, but five central locations throughout the city. While there is a cocktail menu filled with a wide selection of creative drinks, some of their tequila favorites are the Palomita, the fruity Pineapple Picante Margarita and the Medicina, which is made up of El Silencio mezcal, honey syrup, ginger and lime. See website for all locations. 424.522.5161 granvillecafe.com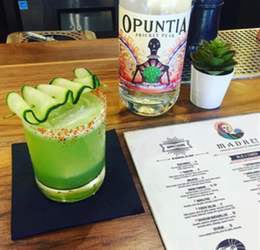 Madre | El Chapo y Kate
July 24. This vibrant Mexican eatery is known for two things: its large selection of artisanal tequilas and mezcal & modernized Mexican menu. While mezcal is one of the cocktail menu stapes, there are also over 20 different types of tequila. One of Madre's most popular drinks is El Chapo y Kate, which is a blend of tequila blanco, opuntia prickly pear, agave, cucumber, lime and spicy bitters. See website for locations. madrerestaurants.com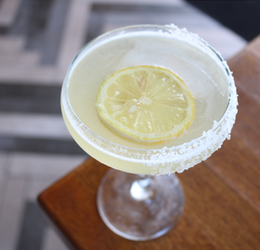 Ocean Prime  | Spiced Tequila Cocktail 
July 24. For the upscale tequila-drinkers who love their steak and seafood, check out the sleek and modern Ocean Prime in Beverly Hills. Their tequila-based drink that pairs with dishes from both land and sea? The Spiced Tequila Cocktail, made with Maesto Dobel Diamonte Tequila, Picante Infused Simple Syrup, Hand Squeezed Lemon Juice and Regan's Orange Bitters. Happy Hour from 4pm to 8pm. 390 W. Nationwide Blvd., Beverly Hills. 614.621.3663 ocean-prime.com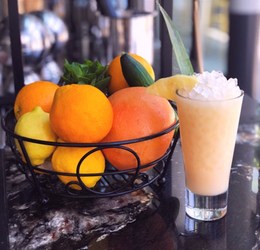 Prank | Pranky Colada 
July 24. The first and only walk-up bar in Los Angeles brings an unrestricted open-air energy to the busy streets of downtown. For those who are a fan of all things fresh, check out their organic non-GMO bar food, housemade kombucha and terpene cocktails. Their tequila cocktail, the Pranky Colada, is an ice-cold blend of Los Sundays Blanco, Mt. Gay Black Barrel, pineapple, coconut, citrus and bitters. 1100 South Hope Street, downtown. 213.493.4786 prankbar.com
Waterfront | Low-Cal Margarita 
July 24. This trendy beach venue in Venice is quickly becoming one of the summer's most popular daytime hot spots, so naturally, it has some fresh menu items that remix their classic cocktail counterparts. For the margarita-lover who wants to cut back on the calories, Waterfront's low ABV tequila-inspired Margarita uses fermented spirits, lime, cane sugar, orange bitters and salt. 205 Ocean Front Walk, Venice. 424.309.5331 thewaterfrontvenice.com
All photos courtesy the venues.