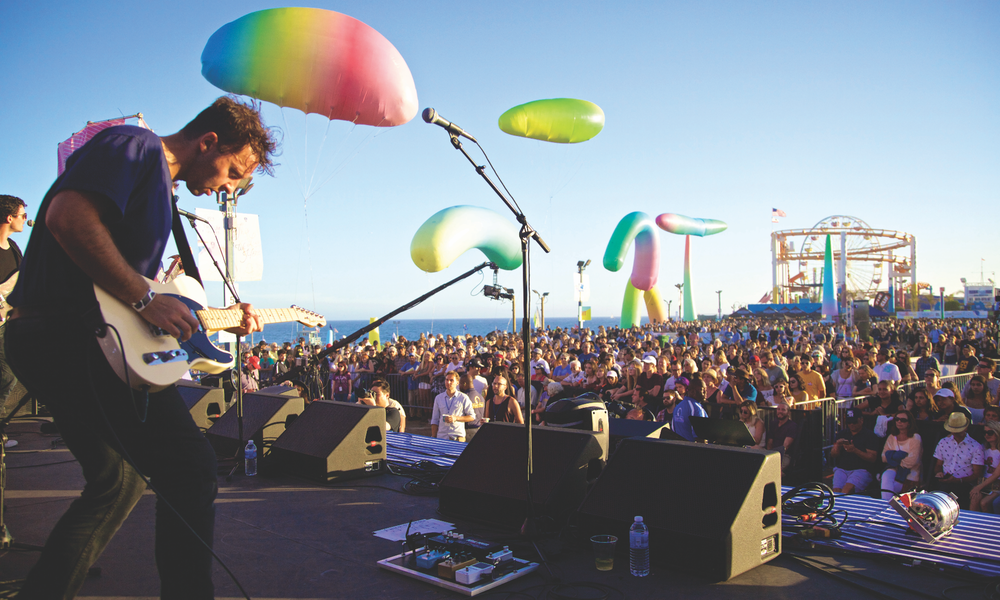 Make the most of your final days of summer but look forward to the beginning-of-summer festivities L.A. has in store this September. Concerts on the Pier, Pinot Palooza, Art Fairs, award shows and more. It's going to be an exciting September in Los Angeles, so get ready!
Edited by Alicia Luchak.
Made in L.A.
Through Sept. 1. Golden Road Brewing's third annual festival celebrates Los Angeles art and culture with music, art, food and beer. Enjoy performances by Cold War Kids, Phantom Planet, Lemaitre and more. Ages 21+. Single day $25; two days $40. 5410 W. San Fernando Road, L.A., goldenroad.la
Music Center Plaza Opening Weekend 
Through Sept. 1. Enjoy celebrations all weekend long at the recently revamped Music Center Plaza. Between late-night dance parties on the plaza, musical performances, art displays, games and the Splish Splash Plaza Bash party in the Music Center Fountain, you can fully admire all of the new additions to the classic outdoor venue. Check out the site for the schedule full of weekend activities like drag-queen story hour, mini golf and more. F 7 p.m.-midnight; Sa 4-7:30pm; Su noon-6 p.m. Free. 135 N. Grand Ave., downtown. musiccenter.org
Ping Pong Fit
Through Sept. 1. The International Ping Pong Fit Festival in Long Beach runs concurrently with the ninth annual L.A. Open Table Tennis Tournament. Up to 400 top-ranked players from around the world, and Olympians, compete at the L.A. Open for the highest cash prize awards in the U.S. Family-friendly events at the festival include celebrity tournaments and community competitions, as well as art, culture and music. 9 a.m.-6 p.m. Free. Long Beach Convention Center, Exhibit Hall C, 300 E. Ocean Blvd., Long Beach. pingpongfit.com
The Taste
Through Sept. 1. During the Los Angeles Times' annual food and wine fest, dozens of hand-picked local restaurants come together for amazing food, wine, spirits and chef experiences, plus unique culinary popups and collaborations, over Labor Day weekend. Check website for lineup. Ages 21+. 7:30-10:30 pm. $115-$190. Paramount Pictures Studios Backlot, 783 N. Van Ness Ave., L.A., Tickets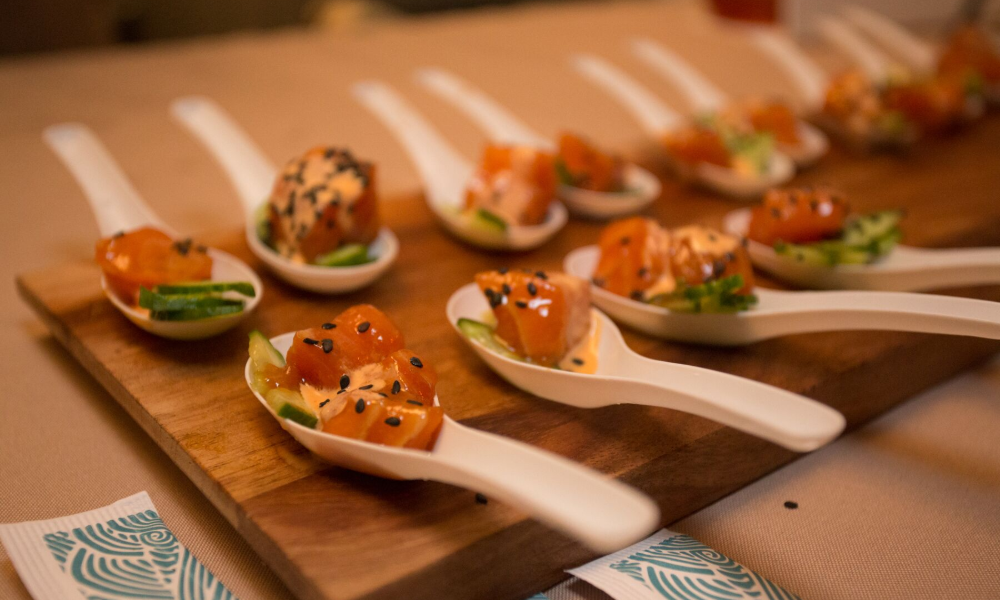 Fiesta Hermosa
Through Sept. 2. Spend Labor Day at this arts-and-crafts festival in Hermosa Beach. Find over 300 artists selling their wares, plus live music and a beer and wine garden. This biannual festival features over 300 artists and crafters, food, live music, a "kiddie carnival," a charity beer and wine garden and more. 10 am-6 pm. Free. See website for free bike valet, parking and shuttle information. Downtown Hermosa Beach on Pier Plaza, Hermosa Avenue and lower Pier Avenue, 310.376.0951, fiestahermosa.net
Gourmandise Workshops
Through Sept. 2. For those who prefer to sing for your supper, so to speak, be sure to check out one (or more) of the many interactive cooking classes being held at the Gourmandise School this weekend. There is a workshop for everyone—from a fun Children's Handmade Fresh Pasta to a romantic Couple's Night Sushi course. The Labor Day Bake & Take Pie Class is perfect for those attending Labor Day barbecues who want to impress their friends or guests with a couple of homemade desserts. There will even be a business seminar for those interested in working in the small food industry. $75-225. Santa Monica Place, 395 Santa Monica Place, Santa Monica. More Info
Skintight
Opening Sept. 3. Tony winner Idina Menzel stars in Joshua Harmon's new dramedy about a daughter and father, playing at the Geffen. Joshua Harmon's new comedy is a neurotic family drama about how to age gracefully. Tony winner Idina Menzel plays Jodi, a woman who retreats to her dad's Manhattan townhouse after her ex-husband gets engaged to a much younger woman—only to find her dad's new 20-year-old live-in boyfriend. Gil Cates Theater, Geffen Playhouse, 10886 Le Conte Ave., L.A., 310.208.5454 Tickets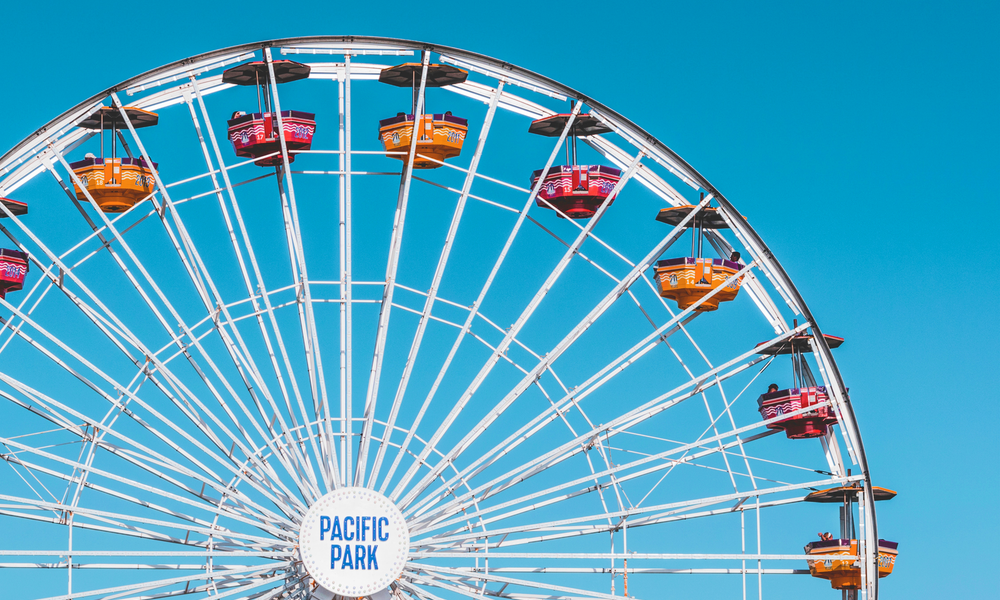 Twilight on the Pier
Sept. 4, 11, 18, 25.  The iconic Santa Monica Pier's Twilight on the Pier concert series is in the midst of its 35th season. Each Wednesday- night show offers free music, art, a new comedy stage, games, food and more. The "local meets global" lineup celebrates both emerging and established artists and features sounds from around the world. Enjoy four themed evenings this month: Middle East Beats on Sept. 4, Island Tides on Sept. 11, Aussie Splash on Sept. 18 and Japanese Vibes on Sept. 25. santamonicapier.org
Latin History For Morons
Opening Sept. 5. After a critically acclaimed Broadway run, Tony and Emmy winner John Leguizamo brings his smart and hilarious one-man show to L.A., shedding light on America's unsung heroes. Ahmanson Theatre, 135 N. Grand Ave., downtown, 213.628.2772 Tickets
The Other Art Fair 
Sept. 5-8. Discover more than 140 fresh up-and-coming artists from around the world featuring a wide variety of mediums. Buy the art directly from the artists themselves while immersing yourself in art performances, live music, enjoy delicious food and drinks, see a special Guest Artist, and more. See website for full schedule and times. $15-60. Santa Monica Barker Hangar, 3021 Airport Ave, Santa Monica. Tickets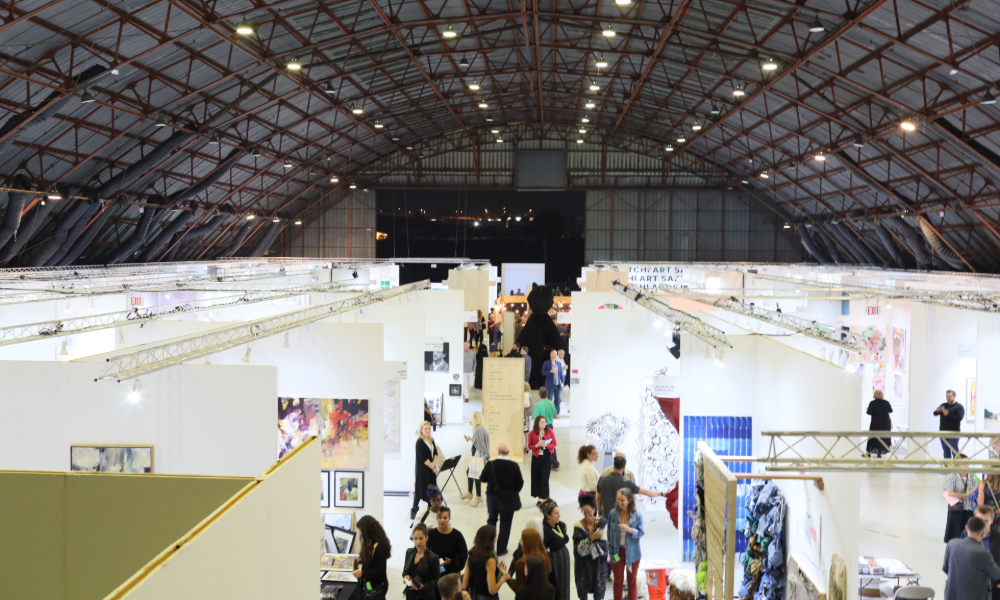 Final Friday Wine Tasting
Sept. 6. Barnsdall Art Park's last Friday Night Wine Tasting of the year, Sept. 6 outside Frank Lloyd Wright's Hollyhock House features the L.A. Municipal Art Gallery, Barnsdall Art Center, Junior Art Center and Barnsdall Gallery Theatre. Park: daily 6 am-10 pm; Municipal Art Gallery: Th-Su noon-5 pm; Hollyhock House tours: Th-Su 11 am-4 pm. Hollyhock House tours $3-$7. 4800 Hollywood Blvd., L.A., 323.913.4031
Sephoria House of Beauty
Sept. 7-8. Discover exclusive brand launches at beauty giant Sephora's annual event, held at the Shrine Auditorium and Expo Hall. sephoria.com
Ali Wong: The Milk & Money Tour
Sept. 7-8, 14-15, 28-29. The Netflix-famous comedienne takes the stage at the Wiltern to share her thoughts on motherhood and success. wiltern.com
A Play is a Poem
Opening Sept. 11. This new collection of one-acts by celebrated playwright and filmmaker Ethan Coen takes an eccentric look at life across America—traveling from a gazebo in Mississippi to the executive suites of Hollywood. Mark Taper Forum, 135 N. Grand Ave., downtown, 213.628.2772 Tickets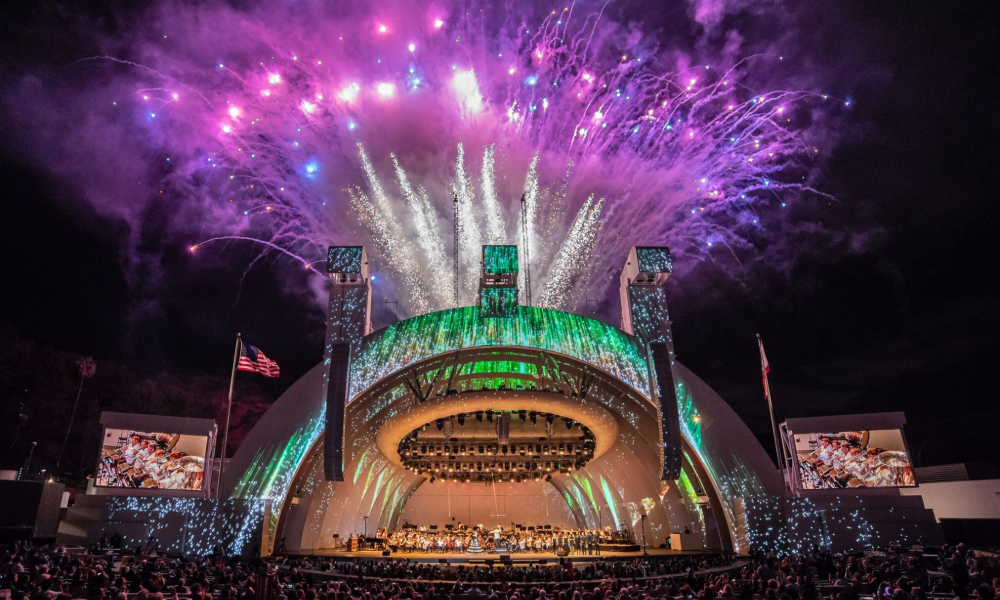 Fireworks Finale: Earth, Wind & Fire
Sept. 13-14. The Hollywood Bowl closes out its season with the classic funk hitmakers—expect to hear faves like "Boogie Wonderland" and (fittingly) "September"—followed by fireworks. 2301 N. Highland Ave., Hollywood, 323.850.2000, Tickets
Nautica Malibu Triathlon  
Sept. 13-15. Watch athletes, philanthropists and celebrities as they swim, run and bike at this annual Zuma Beach event— now in its 33rd year—all to benefit the Children's Hospital Los Angeles' Pediatric Cancer Research Program. The Malibu Long Course is new this year. There's also a Nautica Kids Run and Tot Trot. Check website for schedule and registration prices. 30050 Pacific Coast Hwy., Malibu, 818.707.8866, nauticamalibutri.com
On Beckett
Opening Sept. 13. Master clown and Tony-winning actor Bill Irwin explores a performer's relationship to Samuel Beckett's language during this intimate, 90-minute evening. Kirk Douglas Theatre, 9820 Washington Blvd., Culver City, 213.628.2772 Tickets
Tarfest
Sept. 14. Enjoy live music, live painting, art installations, a biergarten, food trucks, kids' activities and more at the 17th annual edition of this fun, all-ages cultural event. Noon-7:30 pm. Free. La Brea Tar Pits, 5801 Wilshire Blvd., L.A., 323.899.1363, tarfest.com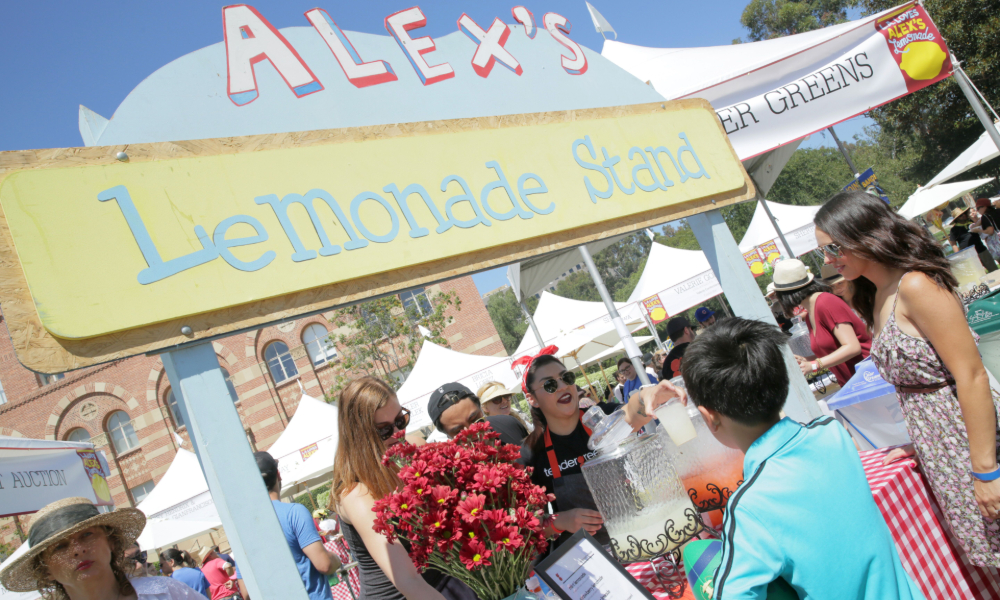 L.A. Loves Alex's Lemonade
Sept. 14. One of the city's most beloved culinary fundraisers finds superstar chefs offering tastes of signature dishes at UCLA's Royce Quad, all to benefit the fight against childhood cancer. Some 50 top chefs—including Timothy Hollingsworth, Adam Perry Lang and Nancy Silverton—and mixologists serve signature menu items at this philanthropic culinary event that helps fund the fight against childhood cancer. James Beard Award winners Suzanne Goin and Caroline Styne, along with chef David Lentz, host. 12:30-4:30 pm. $195, under 13 free; all access ticket $1,200. Royce Quad, UCLA, 10745 Dickson Court, L.A., 610.649.3034, alexslemonade.org
Little Shop of Horrors
Opening Sept. 17. This production of the classic sci-fi musical comedy features some devious new twists and stars George Salazar (Be More Chill), Mj Rodriguez (Pose) and Amber Riley (Glee). Pasadena Playhouse, 39 S. El Molino Ave., Pasadena, 626.356.7529 Tickets
Sisters In Law
Opening Sept. 18. This work, having its West Coast premiere here, explores the friendship between the U.S. Supreme Court's first two female justices, Ruth Bader Ginsburg and Sandra Day O'Connor. Wallis Annenberg Center for the Performing Arts, 9390 N. Santa Monica Blvd., Beverly Hills, 310.746.4000 Tickets
L.A. County Fair
Through Sept. 22. A tradition since 1922, the fair lures city dwellers to the Fairplex in Pomona to cheer on racing pigs, ride carnival rides, hear concerts and chow down on deep-fried everything. Cheer on a racing pig, learn about farming, ride a Ferris wheel, attend a concert (headliners include Pitbull and War) and chow down on deep-fried food at this year's "pop"-themed fair. Labor Day weekend hours: Su 10 am-midnight; M 10 am-10 pm. W noon-10 pm; Th noon-11 pm; F noon-midnight; Sa 10 am-midnight; Su 10 am-10 pm. $6-$20, under 6 free; parking $15. Fairplex, 1101 W. McKinley Ave., Pomona, 909.623.3111, lacountyfair.com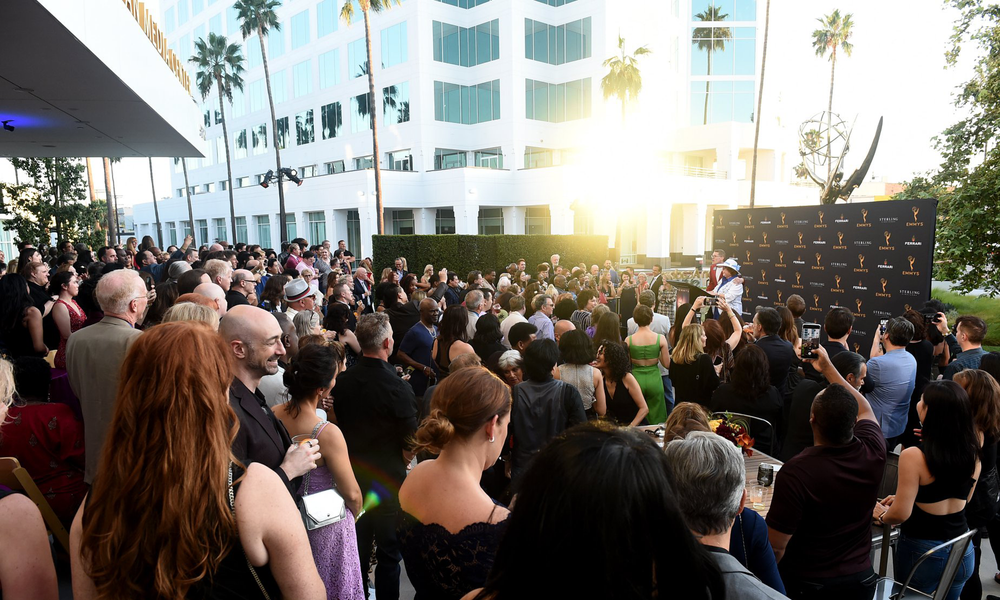 Primetime Emmy Awards
Through Sept. 22. For the 12th year running, the Primetime Emmy Awards will be broadcast from the Microsoft Theater at downtown's L.A. Live.  The entertainment center is home to the Grammy Museum, Microsoft Theater and the Novo by Microsoft, restaurants, high-tech bowling lanes and nightspots such as the Conga Room. 800 W. Olympic Blvd., downtown, 213.763.5483
Blue Man Group
Opening Sept. 24. The world-renowned bald and blue trio is making its L.A. premiere engagement, with a show featuring new and original compositions, acts and instruments alongside iconic Blue Man Group moments. Hollywood Pantages Theatre, 6233 Hollywood Blvd., Hollywood, 323.468.1770 Tickets
Pinot Palooza
Sept. 28. The world's biggest pinot party comes to the U.S. for the first time. Taste 100 wines from 40 wineries at City Market Social House. pinotpalooza.com.au
Abbot Kinney Festival
Sept. 29. Get to know Venice's coolest drag with shopping, food, live music, rides and more. This festival, now in its 35th year, spotlights the eclectic boutiques, artisan eateries and influential art galleries along the "coolest block in America." Enjoy 350 vendors, top food trucks and booths, kids' rides and games, four music stages and three beer gardens. 10 am-6 pm. Free. Abbot Kinney Boulevard, Venice, 310.396.3772, abbotkinney.org
Witch
Through Sept. 29. The Affair's Maura Tierney stars in the West Coast premiere of this play—an inventive retelling of a Jacobean drama—which kicks off the Geffen Playhouse's new season. Audrey Skirball Kenis Theater, Geffen Playhouse, 10886 Le Conte Ave., L.A., 310.208.5454 Tickets
Photos: Twilight Concert Series by David Zygielbaum. The Taste courtesy L.A. Times The Taste. Pacific Park Ferris Wheel by Cedric Dhaenens. The Other Art Fair courtesy The Other Art Fair. Hollywood Bowl Fireworks Display by Dustin Downing. L.A. Loves Alex's Lemonade by Becky Sapp/Getty.  Primetime Emmys by Jordan Strauss/AP Images.