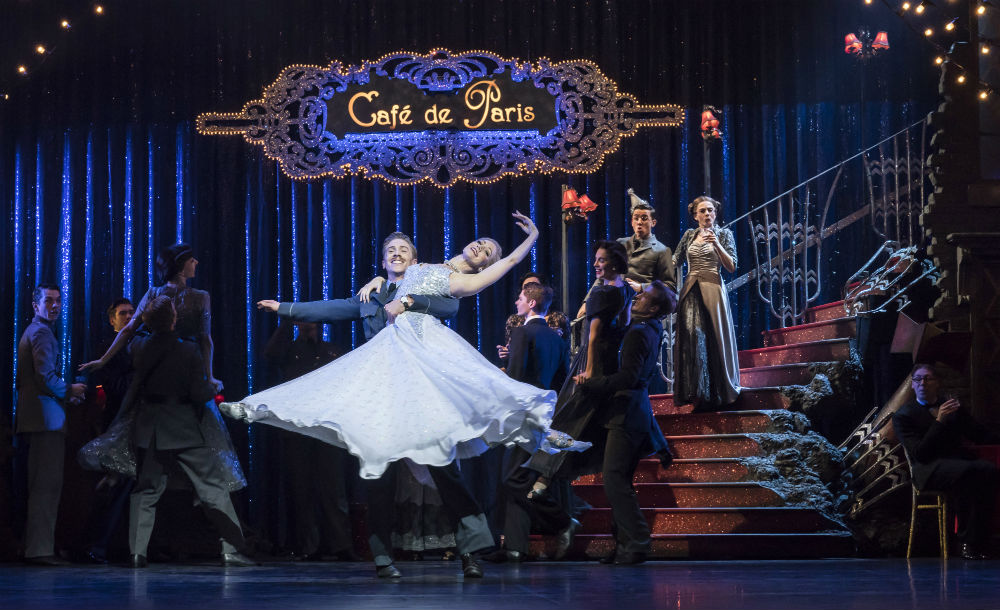 February may be a short month, but there is no shortage of exciting things to do in L.A. Here are 30 of our top picks for things to do in Los Angeles in February.
Edited by William Yelles.
Accidental Death of an Anarchist
Opens Feb. 2. The Actors' Gang led by artistic director Tim Robbins presents Accidental Death Of An Anarchist, written by Italian playwright and Nobel Prize winner Dario Fo. In this world-renowned farce, Fo writes of a madman, who invades a police station interrogation room where an anarchist accused of bombing a railway station has recently "accidentally" fallen out of a window. Donning various disguises and voices, the madman manipulates policemen into a truth-inducing hysteria. See website for show times and ticket prices. Actors' Gang Theatre, 9070 Venice Blvd., Culver City, 310.838.4264. Tickets
Two Trains Running
Opens Feb. 2. The team behind last year's acclaimed production of August Wilson's King Hedley II returns with another installment of Pulitzer Prize-winning Wilson's American Century Cycle, the playwright's decade-by-decade exploration of the black experience in 20th century America. Th-Sa 8 p.m., Su 2 p.m. $35. Matrix Theatre, 7657 Melrose Ave., Hollywood, 855.326.9945. Tickets
Astaire Dances 2: Fred and Ginger
Feb. 2-17. American Contemporary Ballet offers two of the most romantic pairings in the city: First, Astaire Dances 2: Fred & Ginger recreates five of the dance duo's most captivating silver screen performances. Then, George Balanchine's flirtatious couples take the stage in the suite from Who Cares?, which includes its rarely performed finale. See website for show times and ticket prices. Cooper Design Space, 860 S. Los Angeles St., 11th floor, downtown, 213.304.3408. acbdances.com
Museums Free-For-All
Feb. 2-3. For the 14th year, dozens of museums across Southern California open their doors and invite visitors to attend free of charge. This offer is for general museum admission only and does not apply to specially ticketed exhibitions. See website for complete list of participating venues. socalmuseums.org
Photo L.A.
Through Feb. 3. This internationally recognized-yet-accessible photography exposition—the longest-running international photographic art fair on the West Coast—features a roster of over 65 local and international galleries and dealers, individual artists, collectives, leading not-for-profits, museums, art schools and global booksellers. F-Sa 11 a.m.-8 p.m.; Su 11 a.m.-4 p.m. See website for ticket prices. Barker Hangar, 3021 Airport Ave., Santa Monica, 323.965.1000. photola.com
The 27th Art of Motion Picture Costume Design
Opens Feb. 5. View some of film's most important supporting castmembers— the costumes—up close at FIDM's annual exhibition highlighting memorable ensembles seen on the big screen. Marvel at more than 100 costume designs from more than 20 films released over the past year—both fan favorites and Academy Award nominees for best costume design. It's the only exhibition of its kind in the world. Tu-Sa 10 a.m.-5 p.m. Free. FIDM Museum & Galleries, 919 S. Grand Ave., Suite 250, downtown, 213.623.5821. fidmmuseum.org
Cinderella
Opens Feb. 5. Following the smash success of The Red Shoes, the New Adventure dance company returns to the Ahmanson Theatre with director and choreographer Matthew Bourne's take on Cinderella. Bourne sets the love story in wartime London, where the servant girl's prince is a Royal Air Force fighter pilot and her fairy godmother a male celestial angel dressed in a sparkling suit worthy of David Bowie. See website for show times and ticket prices. Ahmanson Theatre, 135 N. Grand Ave., downtown, 213.628.2772. centertheatregroup.org
Lights Out: Nat "King" Cole
Opens Feb. 5. In this musical, having its West Coast premiere here, Dulé Hill (West Wing, Psych) plays Nat "King" Cole as he faces the final Christmastime broadcast of his variety show. See website for show times and ticket prices. Gil Cates Theater, Geffen Playhouse, 10886 Le Conte Ave., Westwood, 310.208.5454. geffenplayhouse.org
Ragtime
Opens Feb. 5. Nominated for 13 Tony Awards including best musical, Ragtime tells the story of three families in pursuit of the American dream. The award-winning score uses ragtime rhythms to paint a portrait of the people who built this country with the hopes for a brighter tomorrow. See website for show times and ticket prices. Pasadena Playhouse, 39 S. El Molino Ave., Pasadena, 626.356. 7529. pasadenaplayhouse.org
Witness Uganda
Feb. 5-23. The Wallis presents the West Coast premiere of this groundbreaking documentary musical by Matt Gould and Griffin Matthews starring 12-time Grammy nominee Ledisi, Jamar Williams (Wild Goose Dreams), Amber Iman (Hamilton) and Emma Hunton (Wicked). After a successful off-Broadway run, this new and revised production documents the story of a man battling to find his place in a world full of injustice and inhumanity. See website for show times and ticket prices. Wallis Annenberg Center for the Performing Arts, 9390 N. Santa Monica Blvd., Beverly Hills, 310.746.4000. thewallis.org
L.A. Phil Chinese New Year
Feb 6-7. Usher in the Year of the Pig with the Los Angeles Philharmonic. East meets West in an electrifying performance by violinist Ray Chen, led by fast-rising conductor Elim Chan. Arrive early for complimentary drinks and to participate in a traditional Chinese art practice in BP Hall. 6:30 p.m. drinks; 8 p.m. concert. Use code FORTUNE for up to 30% off tickets in select sections. Walt Disney Concert Hall, 111 S. Grand Ave., downtown, 323.850.2000. laphil.com
Mouthpiece
Feb. 6-9. UCLA's Center for the Art of Performance presents Mouthpiece, a production by Quote Unquote Collective in association with Why Not Theatre. A sensation and one of the undisputed hits of the 2017 Edinburgh Fringe Festival, Mouthpiece uses dance to follow the journey of one woman for the duration of a day as she struggles to find her voice after her mother's death. 8 p.m. $49. Royce Hall Rehearsal Room, UCLA, 10745 Dickson Court, Westwood, 310.825.2101. cap.ucla.edu
David Hockney Exhibition
Opens Feb. 7. L.A. Louver presents an exhibition of new works by David Hockney, created in his L.A. home studio. The exhibition includes mural-sized photographic drawings, large-scale multi-canvas paintings, and a series of portrait drawings on canvas. Something New in Painting (and Photography) [and even Printing]… Continued is the artist's 21st solo exhibition at L.A. Louver since his first show with the gallery in 1978. Tu-Sa 10 a.m.-6 p.m. Free. L.A. Louver, 45 N. Venice Blvd., Venice, 310.822.4955. lalouver.com
Pan African Film + Arts Festival
Feb. 7-18. Billed as the largest black film festival in the United States, this showcase, now in its 27th year, is dedicated to racial tolerance through the exhibition of film, art and creative expression. PAFF showcases over 150 quality new films and over 100 fine artists from all over the world. See website for movie showtimes, ArtFest hours and ticket information. Baldwin Hills Crenshaw Plaza, 3650 W. Martin Luther King Jr. Blvd., L.A.; Baldwin Hills Crenshaw Plaza 15 and XD, 4020 Marlton Ave., L.A. paff.org
The 120th Annual Golden Dragon Parade and Chinese New Year Festival
Feb. 9. Celebrate the Lunar New Year in Chinatown with this parade, which draws thousands of spectators and features about two dozen floats and multiple marching bands. The Chinese New Year Festival offers cultural performances, family-friendly workshops, food trucks, a beer garden, a craft market, live music and a photo booth with original vintage cutouts from the 1940s. Parade 1-3 p.m.; festival noon-8 p.m. Free. Parade grandstand tickets $15-$25. Parade: From Hill and Temple streets toward Bernard Street, then to Broadway and Temple Street, downtown, 213.617.0396. lagoldendragonparade.com. Festival: Chinatown Central Plaza, 943 N. Broadway, downtown, 213.680.0243. chinatownla.com
Masters of the American West
Opens Feb. 9. The Masters of the American West art exhibition and sale showcases paintings and sculptures by 64 nationally recognized Western artists. Proceeds support the Autry's educational programs and collections conservation. Tu-F 10 a.m.-4 p.m., Sa-Su 10 a.m.-5 p.m. Autry Museum of the American West, 4700 Western Heritage Way, Griffith Park, 323.667.2000. theautry.org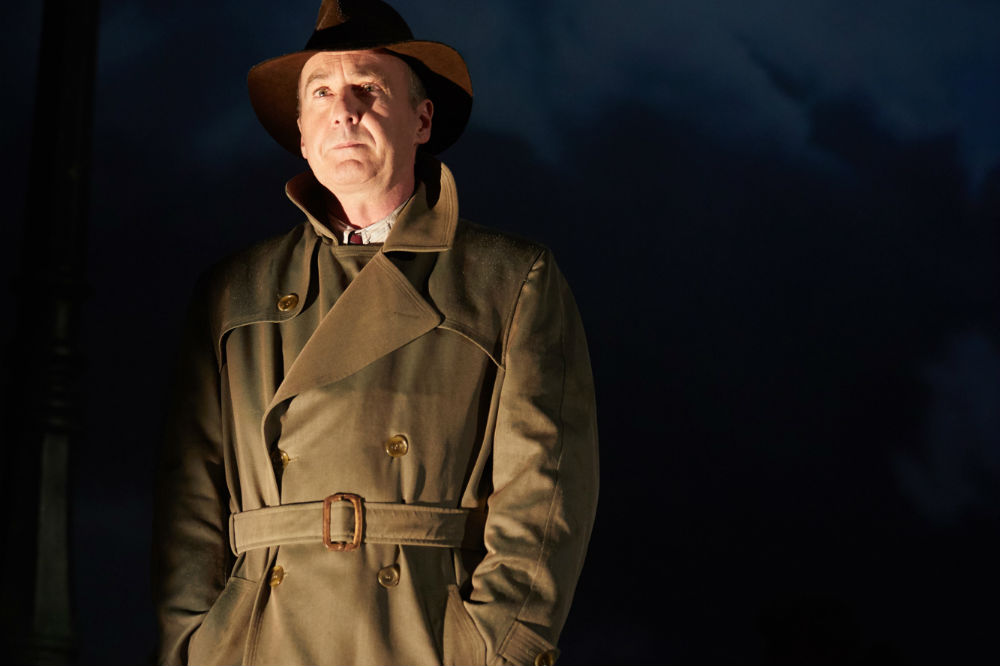 An Inspector Calls
Through Feb. 10. Director Stephen Daldry returns to his landmark Tony and Olivier Award-winning 1992 production of J.B. Priestley's classic thriller, about a dinner party interrupted by a murder investigation. See website for show times and ticket prices. Wallis Annenberg Center for the Performing Arts, 9390 N. Santa Monica Blvd., Beverly Hills, 310.746.4000. thewallis.org
Art Los Angeles Contemporary
Feb. 13-17. The 10th edition of this progressive contemporary-art fair will feature top established and emerging galleries from around the world, with a strong focus on Los Angeles galleries. A programming series features artist talks, panel discussions, film screenings and performances. Th-F, Su 11 a.m.-6 p.m.; Sa 11 a.m.-7 p.m. See website for ticket prices. Barker Hangar, 3021 Airport Ave., Santa Monica, 323.851.7530. artlosangelesfair.com
Annie Leibovitz. The Early Years, 1970-1983
Opens Feb. 14. Capturing the changing cultural and political milieu of the '70s as no one else could, Leibovitz chronicled many defining moments of the decade, all while developing her talent and infusing her own wit and humanism into her photos. Much of the show comes from her time at Rolling Stone, where she captured now-famous images of musicians such as John Lennon and Linda Ronstadt. Also included are portraits of the photographer's own icons, including Andy Warhol and Ansel Adams. Tu-Su 11 a.m.-6 p.m. Free. Hauser & Wirth, 901 E. Third St., downtown, 213.943.1620. hauserwirth.com
Breakup Bar Pop-Up
Through Feb. 14. If you've had your heart broken not too long ago, don't fret. For two weeks leading up to Valentine's Day, the space next to Severance Wine Bar will transform into a place to take comfort and start anew—with champagne, cocktails, food and a Wall of Broken Relationships mini art installation. Tu-Th 7-11 p.m., F-Sa 7 p.m.-midnight. $20, includes cocktail or sparkling wine flight. 7276 Melrose Ave., Hollywood. breakupbarla.com
StARTup Art Fair
Feb. 15-17. The StARTup Art Fair turns the Kinney Venice Beach hotel into a site-specific work featuring over 70 artists. Forgoing the usual gallery system, buyers can purchase work directly from the artists. F 2-6 p.m., Sa noon-9 p.m., Su noon-7 p.m. Opening night party F 7-10 p.m. Free. 737 W. Washington Blvd., Venice. startupartfair.com
Los Angeles Travel & Adventure Show
Feb. 16-17. At the largest travel show in the nation, discover over 350 global destinations; plan your next trip with thousands of travel experts; immerse yourself in faraway cultures with song and dance on the Global Beats Stage; meet travel celebrities Samantha Brown, Rick Steves and Pauline Frommer; and even take a camel ride. 10 am-5 pm. One-day ticket $11-$15; two-day ticket $18-$22, under 17 free. Los Angeles Convention Center (South Halls GHJ), 1201 S. Figueroa St., downtown, 203.878.2577, ext. 100. travelshows.com
Hello, Dolly!
Through Feb. 17. The national tour of the beloved Broadway musical—which won the 2017 Tony Award for best musical revival—arrives in L.A., with Tony winner Betty Buckley playing socialite-turned-matchmaker Dolly Gallagher Levi. See website for show times and ticket prices. Hollywood Pantages Theatre, 6233 Hollywood Blvd., Hollywood, 323.468.1770. hollywoodpantages.com
Linda Vista
Through Feb. 17. This smart and funny new play from Pulitzer Prize and Tony Award-winning playwright Tracy Letts (August: Osage County) follows a divorced 50-year-old man going through a midlife crisis. Chicago's Steppenwolf Theatre Company brings its production to L.A. See website for show times and ticket prices. Mark Taper Forum, 135 N. Grand Ave., downtown, 213.628.2772. centertheatregroup.org
AirTalk's FilmWeek: 2019 Oscar Preview
Feb. 17. At this annual event presented by public-radio station KPCC, beloved AirTalk host Larry Mantle gathers respected film critics to discuss Oscar contenders in front of a live audience. Critics include Amy Nicholson (The Guardian), Justin Chang (Los Angeles Times) and Peter Rainer (Christian Science Monitor). 1 p.m.; doors at noon. $12-$14. The Theatre at Ace Hotel, 929 S. Broadway, downtown, 213.235.9614. theatre.acehotel.com
Kinky Boots
Feb. 19-24. Everything about this 2013 Tony Award winner for best musical—back at the Pantages by popular demand—screams fun, including the thigh-high red boots alluded to in the title; the plot about a shoe-factory owner and a drag queen; and Cyndi Lauper's joyous music and lyrics. See website for show times and ticket prices. Hollywood Pantages Theatre, 6233 Hollywood Blvd., Hollywood, 323.468.1770. hollywoodpantages.com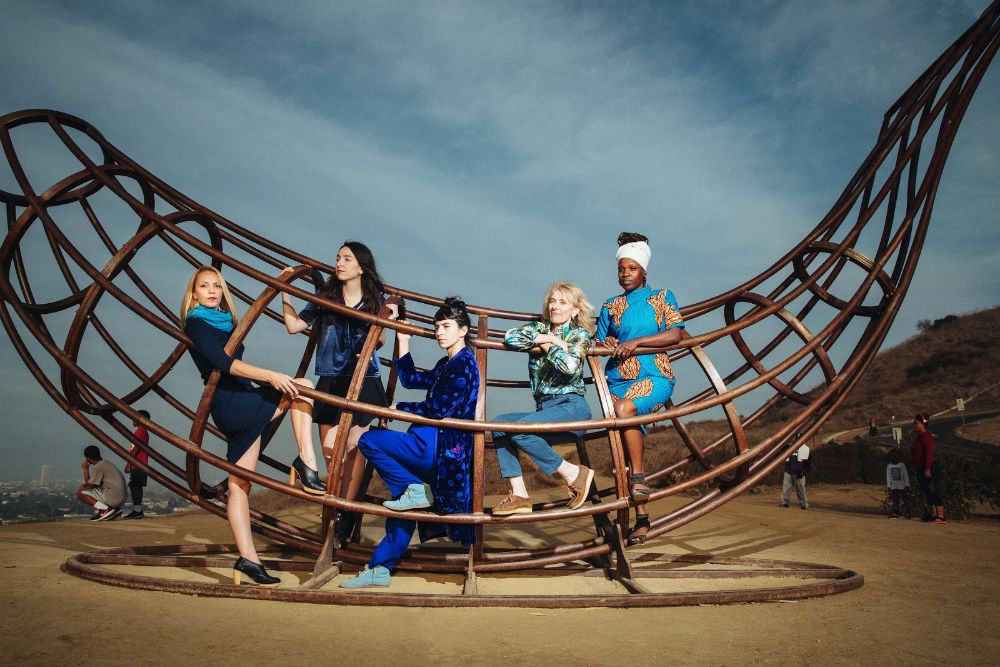 Ebb & Flow: Culver City
Feb. 23-24. L.A.-based Heidi Duckler Dance presents a festival which integrates dance, visual arts, music and technology to explore climate change and its impact on the environment and, consequently, our health. Public dance workshops, booths from local artists, and opportunities to engage in environmental and wellness activities are featured. 11 a.m.-7 p.m. Free. Baldwin Hills Scenic Overlook, 6300 Hetzler Road, Culver City. Tickets
Oscars Viewing Party
Feb. 24. If you can't make it into the Dolby Theatre, there's perhaps no better place to watch the Oscars than directly across the street at the Hollywood Roosevelt, where the first Academy Awards ceremony was held in 1929. Come dressed in your most fashionable cocktail attire and watch the telecast at the Public Kitchen & Bar over dinner, drinks and dessert. 4 p.m. doors; 6:30-10 p.m. dinner. Dinner reservations highly recommended. The Hollywood Roosevelt, 7000 Hollywood Blvd., Hollywood, 323.769.8888. thehollywoodroosevelt.com
Cats
Opens Feb. 26. Andrew Lloyd Webber's iconic musical makes a stop in L.A. on its national tour with new choreography but the same timeless story of one magical night when an extraordinary tribe of cats gathers for its annual ball to rejoice and decide which cat will be reborn. See website for show times and ticket prices. Hollywood Pantages Theatre, 6233 Hollywood Blvd., Hollywood, 323.468.1770. hollywoodpantages.com
Mapping Space: Recent Acquisitions in Focus
Opens Feb. 26. The Getty features a selection of recently acquired works by artists whose photographic views have been informed by new ways of thinking about a familiar subject. Su, Tu-F 10 a.m.–5:30 p.m., Sa 10 a.m.-9 p.m. The Getty, 1200 Getty Center Drive, Bel-Air. getty.edu
Swingin' With the Music of the Oscars
Feb. 26. Oscars fever continues through the month as the always-entertaining Rockwell Table & Stage in Los Feliz hosts a night of Oscar-nominated songs from over the years. Enjoy an immersive cabaret-style show over dinner, with local talent (some of whom may be familiar faces from stage and screen) belting such memorable tunes as "Over the Rainbow" and "A Whole New World" with an added dose of swing. 8 p.m. $25, plus a two-drink or food-item minimum. Rockwell Table & Stage, 1714 N. Vermont Ave., Los Feliz, 323.669.1550. rockwell-la.com
Photos: "Cinderella" by Johan Persson. "An Inspector Calls" by Mark Douet. "Ebb & Flow: Culver City" by Mae Koo.