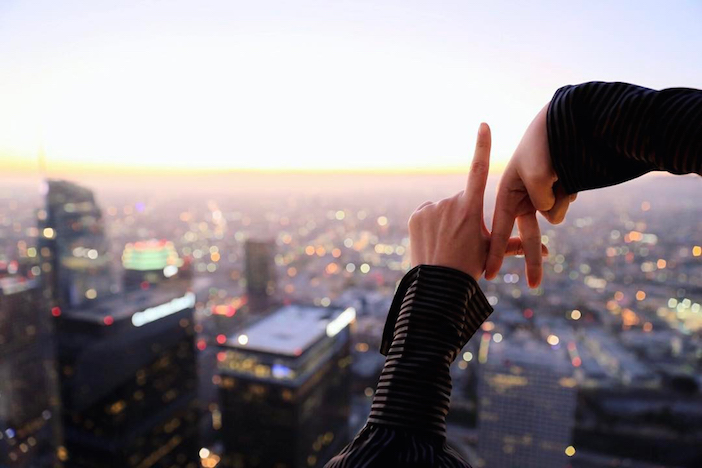 Change the scenery for your family's next adventure by visiting OUE Skyspace Los Angeles. Skyspace LA is California's tallest outdoor attraction and premiere destination for panoramic, 360-degree views of LA. Take advantage of the special Family Funday ticket package on Saturday and Sunday from 10 a.m.-2 p.m.
The Family Funday packages include admission for a family of four to ride the exhilarating Skyslide! The 45-foot glass slide extends from the 70th to the 69th floor and is fun for all ages. Kids get unlimited rides until 2 p.m. In addition to the Skyslide, your family can enjoy the new multimedia enhancements that celebrate LA. Take in the stunning 360-degree views from the two observation decks and new selfie stations, too.
Skyspace also offers a complimentary City Highlights tour with every admission ticket. The family will enjoy taking in the views of LA and learning more about the city's history, pop culture, art, film and architecture. Daily tours last 35-40 minutes and depart on the hour beginning at 11 a.m. from the north-facing side of the 69th floor. OUE Skyspace LA truly offers something for everyone.
OUE Skyspace LA, 633 West Fifth St. #840, downtown, 213.894.9000. Tickets