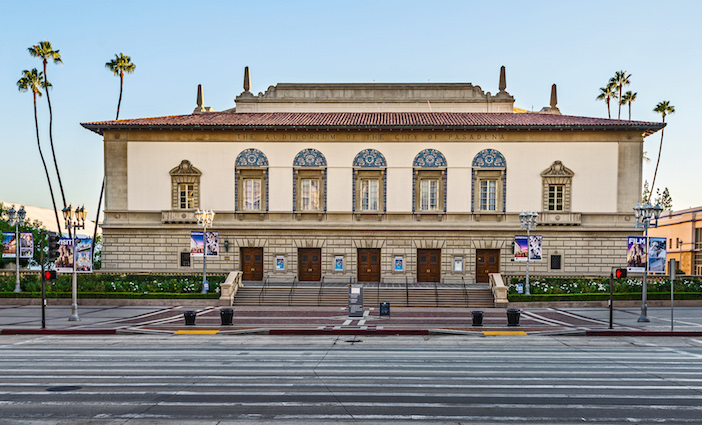 Dance. Theater. Comedy. Discover a bounty of world-class performing arts venues nestled in downtown Pasadena.
1. A Noise Within Theatre
Recently celebrating its 25th anniversary, take in classic theater performances at this well-known Pasadena establishment. The theater itself houses 238 seats, with each seat no more than seven rows from the stage. Light refreshments are available for purchase before each show, but to fully indulge, become an annual fund contributor to enjoy complimentary refreshments in The Founders Balcony, which has a bird's eye view of the stage.
See website for upcoming shows. 3352 E. Foothill Blvd., 626.356.3100. anoisewithin.org

2. Boston Court Performing Arts Center
Tucked one block off Lake Avenue, this performance venue programs everything from theater and music to spoken word and dance. Two different theaters share center stage—one with 99 seats and the other at 60—granting guests an intimate evening of entertainment.

See website for upcoming shows. 70 N. Mentor Ave., 626.683.6801. bostoncourt.com
3. Ice House Comedy Club
Dishing up laughs since the 1960s, some of comedy's most notable names have performed here: Steve Martin, Lily Tomlin, Robin Williams, George Lopez and many more. As its popularity grew, a second showroom was added to the mix as well as a VIP room and outdoor courtyard, perfect for mingling with comedians after the show.

See website for lineup. 24 N. Mentor Ave., 626.577.1894. icehousecomedy.com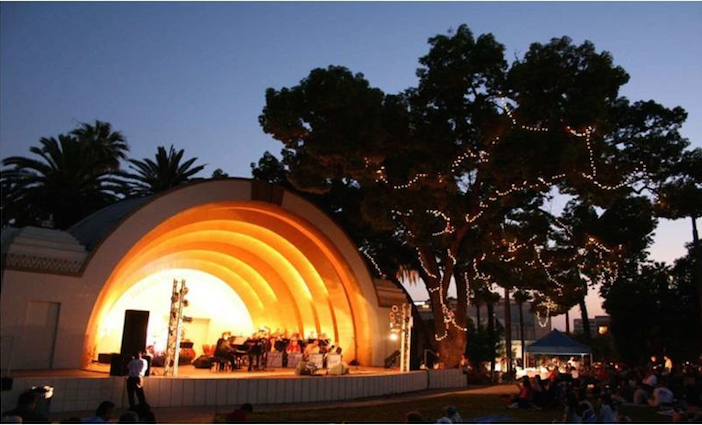 4. Levitt Pavilion Pasadena
A favorite summer destination among locals, this outdoor venue plays host to a diverse slate of live music acts. Also of note is its unbeatable location: Old Town is only a stone's throw away and the Gold Line Memorial Park Station drops off directly in the park.

Memorial Park, 85 E. Holly St., 626.683.3230. levittpavilionpasadena.org
5. Lineage Performing Arts Center
Whether you're looking to sit back and enjoy a show or step into the beat and learn a few moves, this community arts hub has you covered. Class offerings include professional ballet, modern, pointe, plus special classes for children.
See website for upcoming shows and weekly class schedule. 89 S. Fair Oaks Ave., 626.844.7008. lineagepac.org
6. Pasadena Civic Auditorium
Steeped in rich history, this iconic Pasadena performance hall—dating back to the 1930s— plays host to a variety of special events year-round. Past performers include Bob Dylan, Ella Fitzgerald, Josh Groban, plus world-renowned orchestras like the New York Philharmonic, the London Philharmonic and the Los Angeles Philharmonic.

See website for upcoming events. 300 E. Green St., 626.795.9311. pasadenacivic.visitpasadena.com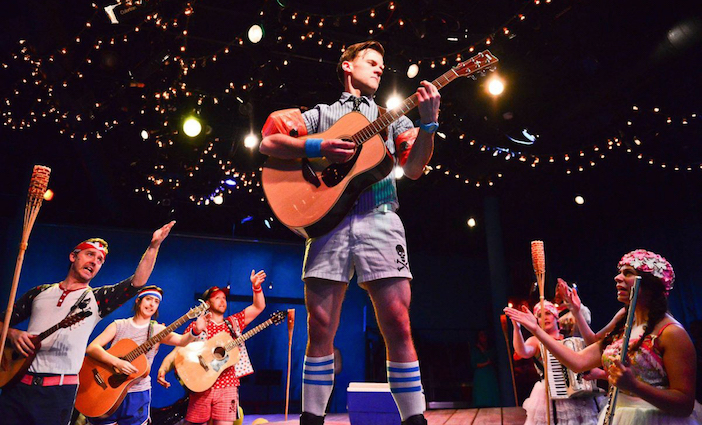 7. Pasadena Playhouse
If you've visited the iconic Pasadena Playhouse, know that you have stepped foot into the official State Theater of California. The prolific venue, established in 1917, has commissioned over 500 new works, produced 1,200+ shows and seen more than 30,000 students through its arts education program. For its next century of life, expect new theatrical experiences and classes committed to dramatic learning.

See website for upcoming shows and class schedule. 39 S. El Molino Ave., 626.356.7529. pasadenaplayhouse.org
8. The Rose
Treat your favorite pals to a night of live music at this state-of-the-art concert venue in downtown Pasadena. Opt for fine dining on-site or a more casual meal from CaliBurger.

See website for lineup. Paseo Colorado, 245 E. Green St., 888.645.5006. wheremusicmeetsthesoul.com
All photos courtesy of Visit Pasadena.
[et_bloom_inline optin_id=optin_11]