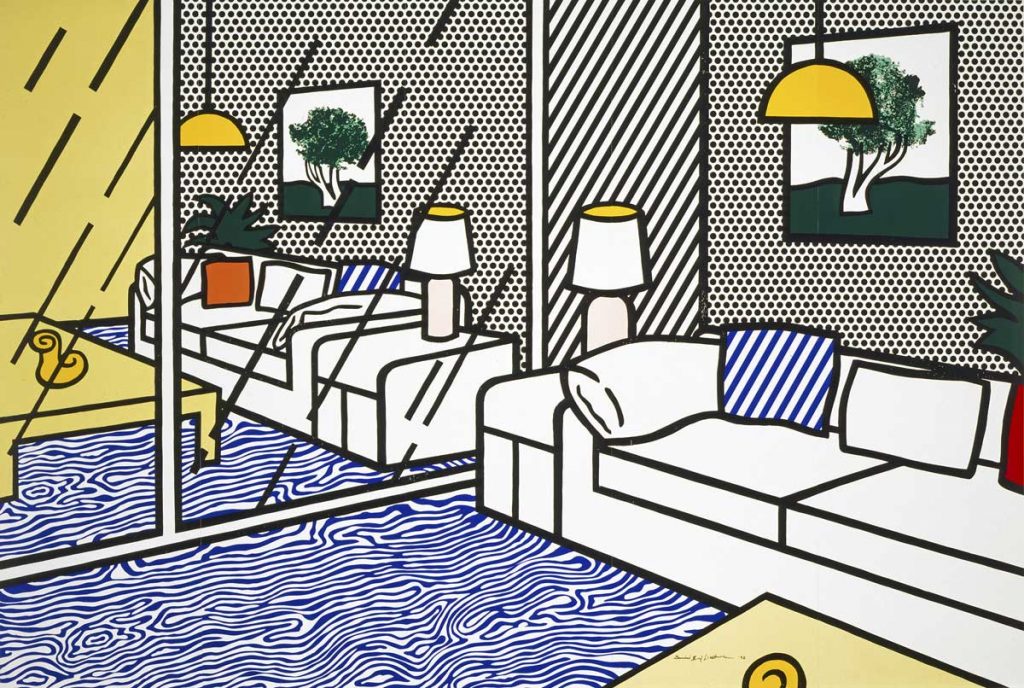 Pop for the People: Roy Lichtenstein in L.A. is the largest display of art by Roy Lichtenstein shown in Los Angeles in more than 10 years.
Renowned for his representations of everyday objects and his inventive interplay of line, dot and color, Roy Lichtenstein (1923–97) shaped the Pop Art movement. Pop for the People: Roy Lichtenstein in L.A., from Oct. 7-March 12 at the Skirball Cultural Center, explores how the artist and the movement, buoyed by a renaissance in printmaking, made fine art accessible to the American public in ways that had not been achieved before. By exploring the historical and cultural context of Lichtenstein's life and work, the exhibition sheds light on the social impact of Pop Art. The show coincides with the 50th anniversary of prominent Los Angeles printing house Gemini G.E.L. and features more than 20 of its Lichtenstein prints.
Celebrating the major new retrospective, the Skirball Cultural Center hosts Into the Night: Pop for the People, the eighth installment of the Skirball's after-dark series mixing outdoor live music, pop-up activities and rare nighttime access to the museum galleries. The event takes place on opening night (Oct. 7, 8 p.m.) and include performances by synth-pop performer Seth Bogart and alt-electro artist Chela. Come dressed in Pop Art–inspired makeup and costumes, enjoy signature cocktails and more.
Skirball Cultural Center 2701 N. Sepulveda Blvd., L.A., 310.440.4500. skirball.org