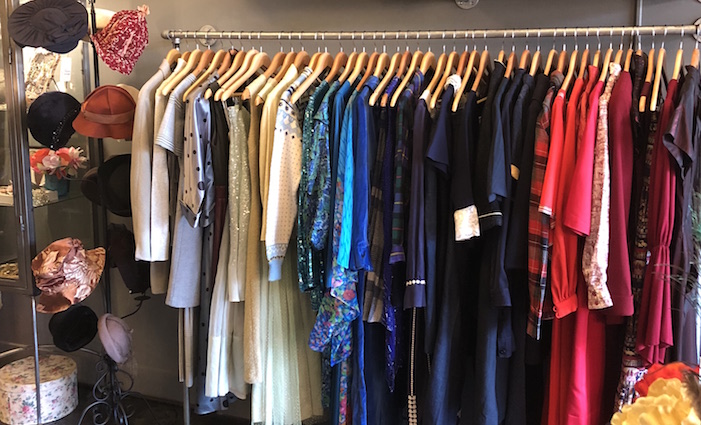 When it comes to vintage shopping in Los Angeles, make a beeline for Burbank's magnificent Magnolia Park.
1. Antiques on Magnolia
Boasting 19 years of experience in the field of antiques and collectibles, this Burbank destination is a surefire bet to find one-of-a-kind items. Expect an array of jewelry, furniture, lighting and art, plus estate sale information. 3412 ½ W. Magnolia Blvd., 818.331.1392. antiquesonmagnolia.com
2. Bearded Lady Vintage & Oddities
Chance are, you won't find another store in L.A. quite like this one. From mounted taxidermy to a vampire hunting kit (yes, you read that right), step inside this shop full of oddities and curiosities. 3202 W. Magnolia Blvd., 323.696.5219. mkt.com/beardedladyvintage
3. Best of Times
Packed wall to wall with everything imaginable, you'll spot every shelf and corner brimming with goods: dolls, clothing, purses, dining sets, art, furniture, linens and more. We advise bringing a pal along to uncover every nook and cranny. 3401 W. Magnolia Blvd., 818.848.5851. bestoftimesantiques.com
4. It's a Wrap
Aptly named, this unique Los Angeles destination offers customers the opportunity to purchase actual wardrobe and props from movie and TV sets. Expect a selection of high quality items as sometimes things are used on set for only an hour or two, or sometimes not at all. 3315 W. Magnolia Blvd., 818.567.7366. itsawraphollywood.com
5. Junk for Joy
Perfect for festival season (or if you're looking to add a little funk to your wardrobe), discover clothing and accessories that span the decades. 3314 W. Magnolia Blvd., 818.569.4903. junkforjoy.com
6. Playclothes Vintage
Tucked in the heart of Magnolia Boulevard, explore 4,500 square feet of vintage finds from the 1920s through the 1990s. New items appear in the store each day and cover the spectrum: clothing, shoes, kitchenware, pottery, furniture and more. 3100 W. Magnolia Blvd., 818.557.8447. playclothesvintage.com
7. Slone Vintage
Give your modern wardrobe a twist with hand-selected, high-quality vintage items. Peruse Slone's instagram account for a first look at clothing goods. 3208 W. Magnolia Blvd., 818.861.7892. instagram.com/slonevintage
Slone Vintage photo courtesy of the shop. Playclothes Vintage photo courtesy of the shop.
[et_bloom_inline optin_id=optin_11]