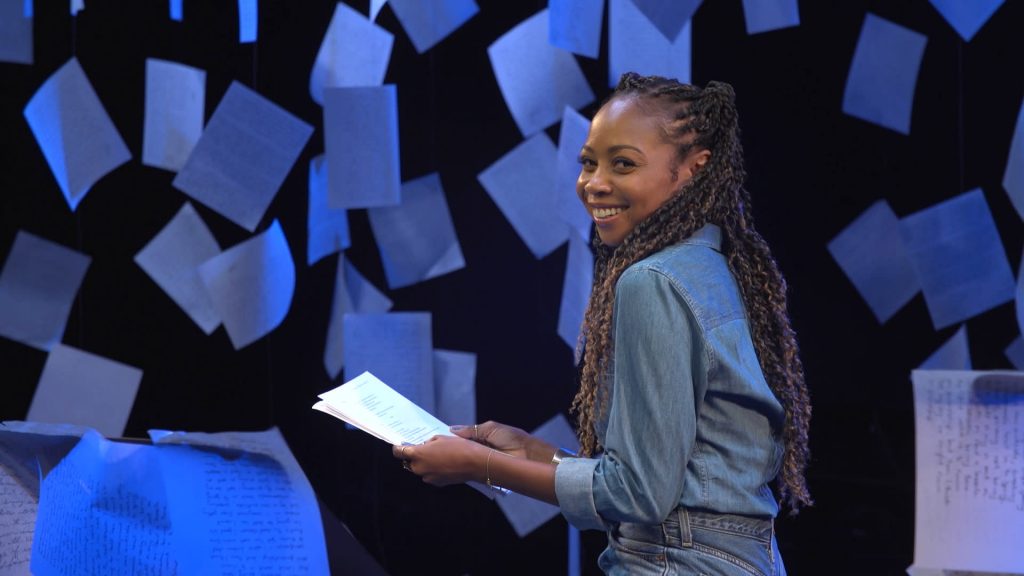 Collaborations expand horizons for artists, theaters and audiences.
Fourth in a nine-part series, "The Arts of Innovation," powered by Performances Magazine.
By Libby Slate
The old saying about two heads being better than one has never been truer for the performing arts than during the COVID-19 pandemic, which has fostered new partnerships in a medium that by its very nature was already collaborative. Arts organizations, venues and the artists themselves have teamed up to take advantage of a whole new digital world whose virtual projects spark creative and technological breakthroughs and a worldwide audience reach.
"Had it not been for the pandemic, we probably wouldn't be collaborating with a theater across the country in New York," affirms Tyrone Davis, associate artistic director of Center Theatre Group. The series he's been developing for CTG's Digital Stage, Not a Moment, But a Movement, celebrates Black artists and Black lives via play readings, music and works by visual artists.
"I really wanted to amplify and center Black voices and stories and think about the role that art plays in our society in regard to creating social change," Davis says. "The Fire This Time Festival in New York came to mind because they've been doing this work for quite some time, really cultivating amazing writers. I reached out to them, as well as to the Watts Village Theater Company in Los Angeles."
The first episode, which streamed earlier this year, spotlighted Black women, with Angelica Chéri's one-woman play Crowndation: I Will Not Lie to David bookended by music by singer Jessica Lá Rel and a breathing meditation illustrated by Kenyatta A.C. Hinkle. Two more episodes are being developed.
It's been an adjustment to accommodate the East Coast time difference, but overall, Davis says, "it's a collaboration in every sense of the word." His partners are episode host Watts Village artistic director Bruce A. Lemon and, from Fire This Time, founder Kelley Nicole Girod and artistic director Cezar Williams. "We share values and ideas. There are no egos involved. We're really coming together with the goal to amplify Black voices, something that excites all of us."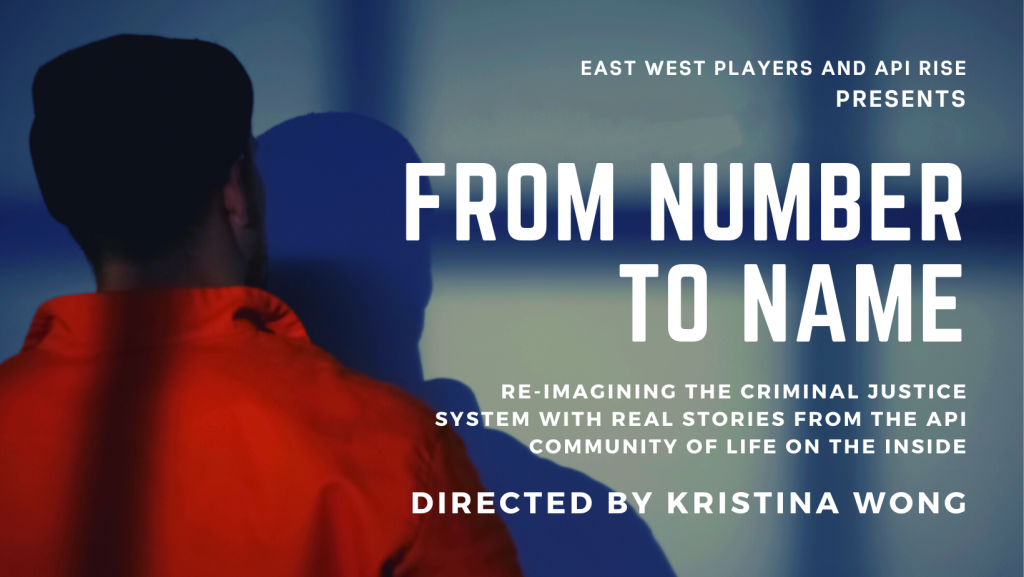 Also virtually embracing creative kindred spirits is Snehal Desai, producing artistic director of East West Players, the nation's longest-running professional theater of color. The company's 55th season presents several collaborations.
"Collaboration is about community-building. It's about outreach," Desai says. "At least once a season, we try to partner with a social justice organization that has ties to the Asian Pacific Islander [API] community."
For its next production, EWP teams up with nonprofit API Rise to present live Zoom performances on April 10-11 of From Number to Name. Devised and directed by Kristina Wong, the work explores the incarceration of and restorative justice for Asian Pacific Islander communities.
Other offerings include the May world premiere of Sitayana, by Lavina Jadhwani, based on the Hindu epic The Ramayana, in partnership with San Francisco's EnActe Arts, and the late-summer interactive show Running, by actor-turned playwright Danny Pudi, a co-production with EnActe and New York City's Hypokrit Theatre Company.
Partnering with social organizations, Desai notes, allows EWP to raise the visibility of important issues considered taboo by many Asian Americans, such as mental health; when the company performed Next to Normal, information was available about where to get help.
Artistically, "collaboration allows us to expand the tent of who we are and our reach—we're able to cross-pollinate audiences from the various theater companies that are working together," he says. "And it's allowed us to push each other in terms of form and artistry."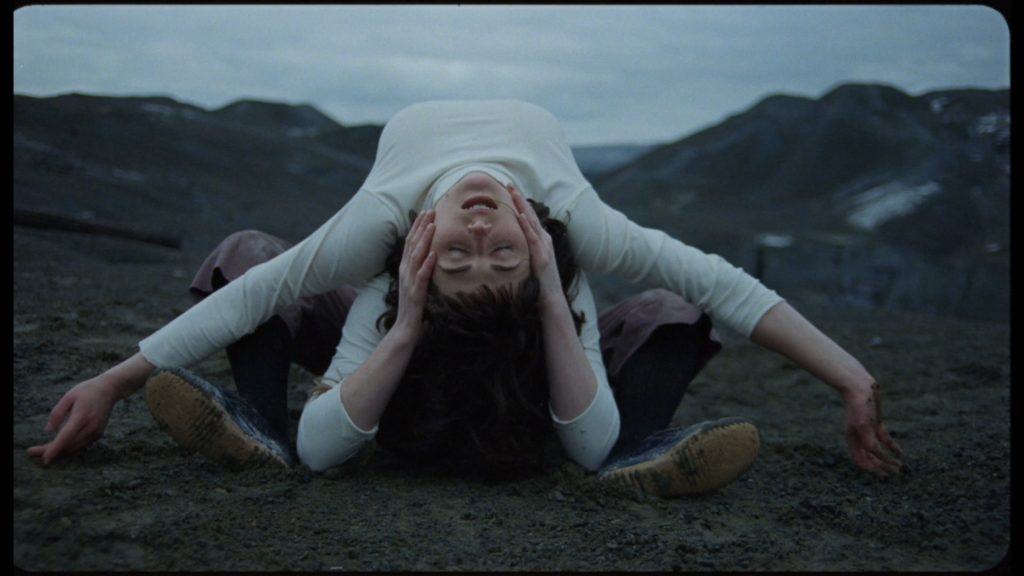 Three theaters serve as co-presenters for a digital dance project, choreographer Jacob Jonas' Films.Dance, a free series of 15 short dance films, released once a week through May 3, shot in more than 25 countries.
Jonas has had a longstanding relationship with the Wallis Annenberg Center for the Performing Arts in Beverly Hills; his troupe Jacob Jonas The Company has previously served as company-in-residence there. Wallis artistic director Paul Crewes signed on to Films.Dance, as did Thor Steingraber, executive director of the Soraya in Northridge, who in turn recommended the Harris Theater in Chicago and its president and CEO, Lori Dimun.
"We have collaboratively created strategies to engage with audiences, do education and outreach and to come up with publicity and marketing strategies," explains Jonas, who is creative director and executive producer of the series and co-directed two films over Zoom.
"The three leaders understand generational marketing and the need to activate more than just their typical audiences, to really try to penetrate audiences of all ages and backgrounds and locations."
The theater leaders have no input on the films themselves. More than 150 artists participated; in one film, Match, dancers from various global locales match each other's movements; in Plume, the feats of acrobats around the world are layered with animation.
Some of the film performers are making the leap to those theaters' stages; some of the artists and companies have already been engaged. And there are conversations about continuing digital dance projects after the pandemic is over.
The other collaborative teams plan to keep producing digitally, too.
"To be able to expand beyond our own city has been really exciting," Davis says. "Being able to work in this way, to share audiences and to learn from each other, has been amazing."
Photos courtesy of Center Theatre Group, East West Players and Films.Dance.