pastaRAMEN and HexClad Culinary Los Angeles Experience
HexClad, the fastest-growing cookware brand in the United States, has teamed up with pastaRAMEN to host LA's most anticipated, exclusive culinary event — a lavish, 10-course tasting tour of the original Wafu pasta concept from Tokyo.
A select few lucky diners at pastaRAMEN's omakase "speakeasy" will be awed by James Beard Nomined Chef Robbie Felice and his team who will serve dishes such as Cacio e Pepe Fritti, Truffle Porcini Ramen, and Japanese A5 Wagyu dry-aged in-house, paired with a sake sommelier's selection of top-notch wines.
To get more of a complete understanding about this exciting food collaboration, we got an exclusive interview with Chef Robbie Felice who gave us all the fine details about himself and for the event.
How long have you been a chef and why?
"That's always a tricky question because when can you officially call yourself a chef? I've been in the industry for as long as I can remember. My father owned restaurants when I was growing up, so I vividly remember the only way I was able to spend time with him was going to the restaurants. When I was very young, my family would eat there just to see him but as soon as I was old enough to work, I was running the dish pit. My passion was born, and I quickly knew I wanted to be the mastermind behind the food. Once it was time for college, I told myself if I could get into The Culinary Institute of America then that would be it and this would be my life. Sure enough I got in!"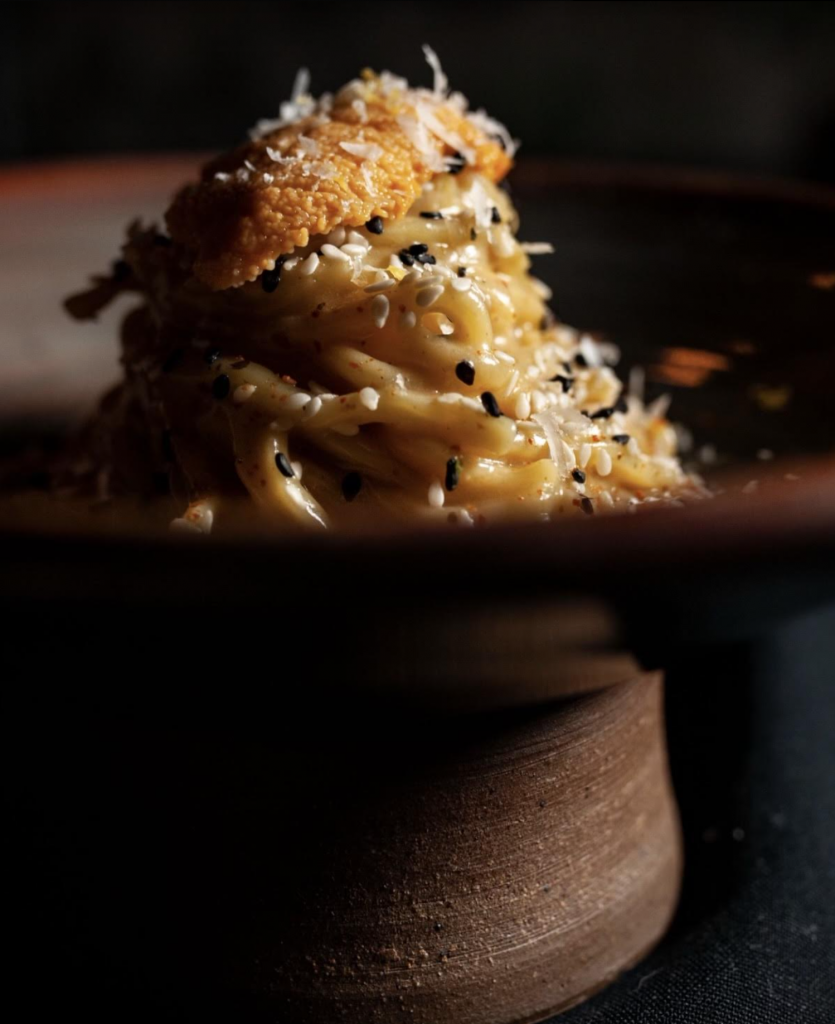 Why did pastaRaman and HexClad collaborate?
"A great collaboration begins with an alignment in each other's values, products, and mindset. This is exactly how and why this collaboration started. I was lucky enough to meet some incredible people during pastaRAMEN Miami. Three of those stand out guys just so happen to be the team behind HexClad – Co-Founders, Daniel Winer and Cole Mecray and President, Jason Panzer walked through the pastaRAMEN doors one evening and the rest was history. We immediately started speaking the same culinary language and the idea for pastaRAMEN Los Angeles was born. Once I tried their incredible innovative cookware, I knew we needed to make this happen and honestly, it would not have been possible without them and I'm super grateful. It's going to be our best pastaRAMEN yet! I mean how can it not when we get to use a full line of HexClad cookware and cutlery?"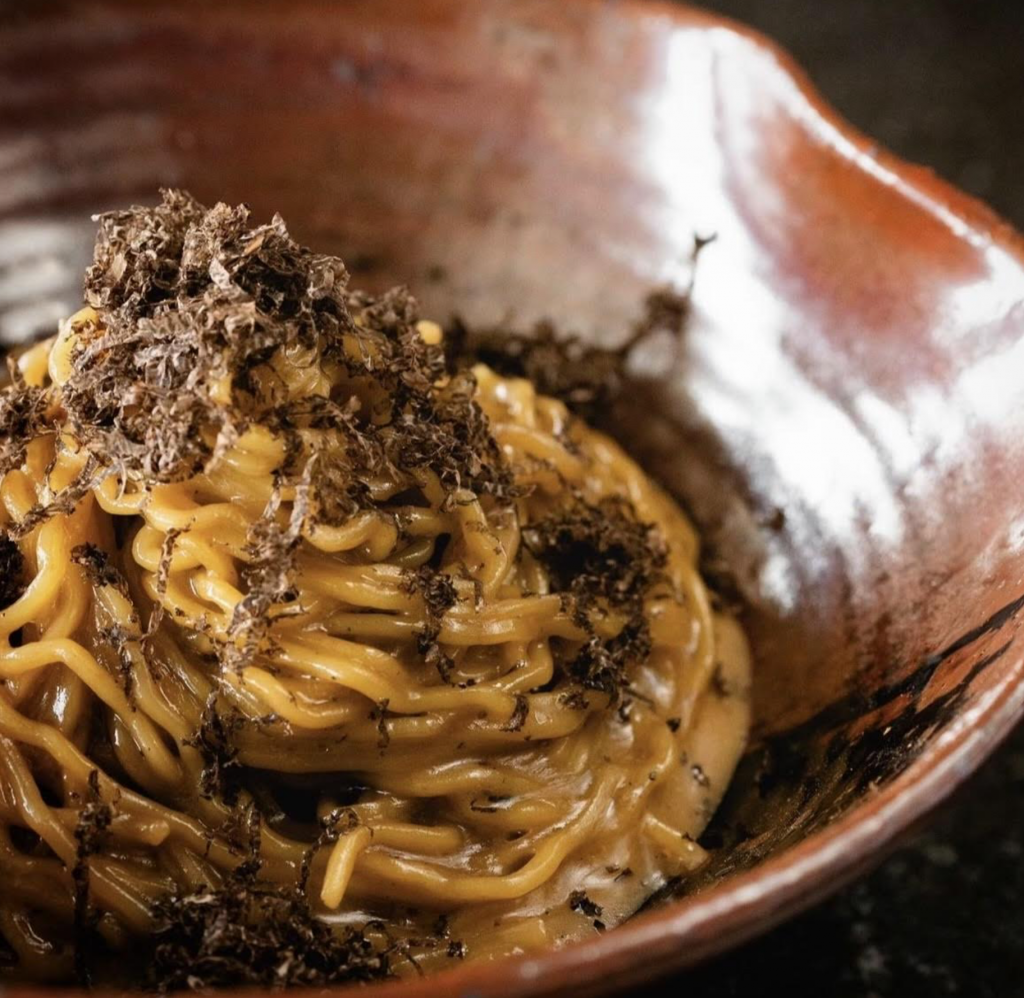 What inspired you with your dishes?
"I love being inspired to cook new dishes and cuisines it's one of the best things about being a chef. It's my creative outlet and allows me to truly express myself through food. Inspiration comes from so many things – it could be unique, exotic ingredients, traveling, people, seasons and even the weather! For pastaRAMEN specifically, the challenge is to create dishes that leave the guests guessing whether they are Japanese or Italian in origin. Blending these two extraordinary cuisines is where I'm finding my inspiration these days."
What is Wafu pasta (more in-depth answer for audiences who don't know)?
"Let's start with the word Wafu, it basically translates or means "in the style of Japanese." So, it is a pasta that is in the style of Japanese. What this means is pasta that is made or created using Japanese ingredients or techniques. However, if I just used all Japanese ingredients and techniques the Italian would easily get lost, apart from the actual pasta, so I always like to marry some Italian ingredients and techniques as well."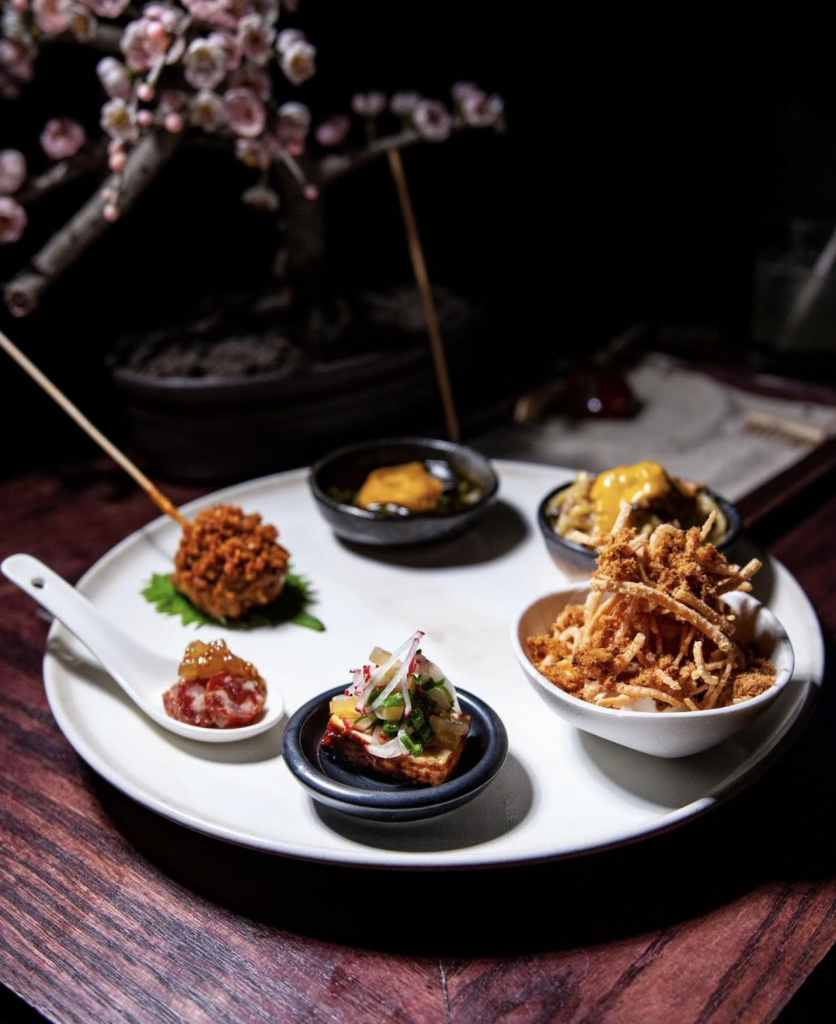 What makes this experience different?
"The pastaRAMEN Wafu Italian omakase experience is unlike anything you've encountered, it's so unique in the flavors, courses and pairings – but it's also FUN! Often omakase experiences are very proper and sophisticated. We wanted to make sure that we leave our diners with a memorable experience that captures all of the senses, not just taste. It all starts with finding a way to actually get invited. It is an invite only, speakeasy meaning you must be invited or referred by a friend that has already attended. Speakeasy because the location is not given until the day before your reservation via text message. Once you're there, it's like joining us in our home, an elegant, but laid-back environment. We love to get to know our diners and encourage everyone to meet their neighbors. Then we take you on a culinary journey around the world with a tasting menu that is expertly timed to savor each course while a sake sommelier pours a selection of top shelf pairings.Intrigued yet? Come check out our Los Angeles pop-up in collaboration with HexClad. You won't want to miss it!"

More Information:
Date: September 15 – November 13 (Thursday – Sunday)
Guests must use this secret Resy link or be invited by either pastaRAMEN, HexClad, or a guest that previously dined at the invite-only experience. The location is completely undisclosed prior to service – guests will receive a text message of confirmation with the address the day before. pastaRAMEN has two seatings per night (6:30pm & 9:00pm) and is $295 per person (+ tax and gratuity). After sold out stints in New York and Miami, The Los Angeles' stop is anticipated to be the biggest and best yet.
Pictures courtesy of Trieste Stern, HexCloud and pastaRAMEN