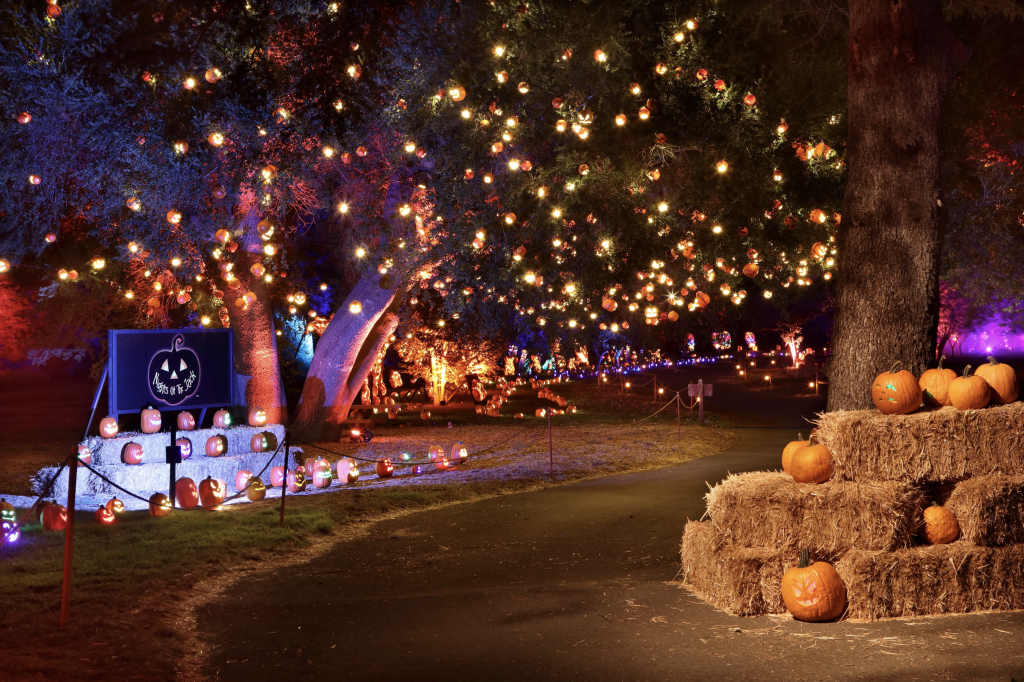 Halloween Jack O' Lantern event
One of Los Angeles' most scenic and immersive events, Nights Of The Jack, is an awesome Halloween experience for the whole family. This is its 5th year and it has been the bigger than ever. It is expecting about 100,000 people this year to visit Calabasas for this spooktacular event. It has everything you are asking for if you love things Halloween – thousands of hand-carved pumpkins, immersive scenes, nearly mile-long walking trail, holiday food and beverages such as special Halloween cocktails for that holiday spirit.
Coming to the event, Adults, families and children are all greeted with different Halloween festivities. Kids will love the enchanted pumpkin renditions of their favorite characters from Disney for example in pumpkin-form. Don't worry adults, there are complex craftmanship of the elaborate sets that you can appreciate as well and don't forget there are two full bars that you can order from as well. There are also fun souvenirs to get to take pictures while you walk the scenic trails for one unforgettable night.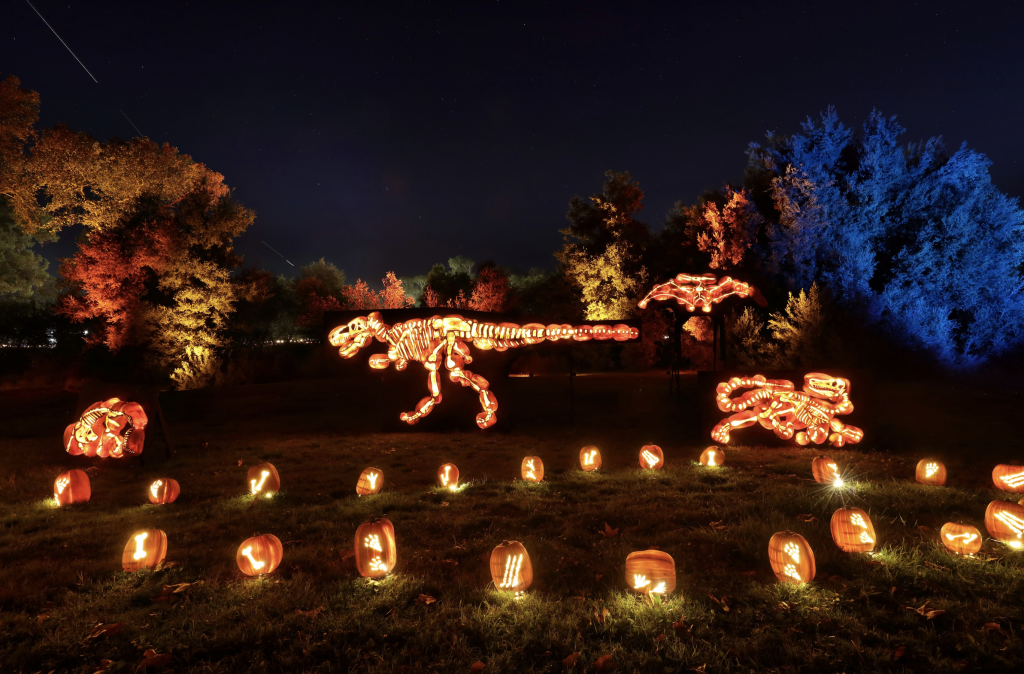 What makes this Immersive Event Special?
This event has everything you such as L.A's best food trucks, such as Cousins Maine Lobster and Vivace Pizza, a Spookeasy with a high-end full bar that has Halloween treats for adults, including top shelf spirits, cocktails, craft beer and wine. Of course for Fall season they also have sweet treats, coffee, hot cider and cocoa nightly for everyone, with special additional dessert trucks on Wednesdays. Also an expert pumpkin carver who is carving on-site for everyone to watch.
Of course the best part about this event is the the immersive mile long trail at King Gillette Ranch in the Santa Monica Mountains, with about 5,000 glimmering Jack O' Lanterns at every turn. The creative team did such a great job creating a spook-tacular light show, new carvings, new installations and photo moments that will thrill you this Halloween season. Everything about it was special, from unique installations that showcases sound or movement, each section has its own theme from dinosaurs, celebrities, to Disney Princesses!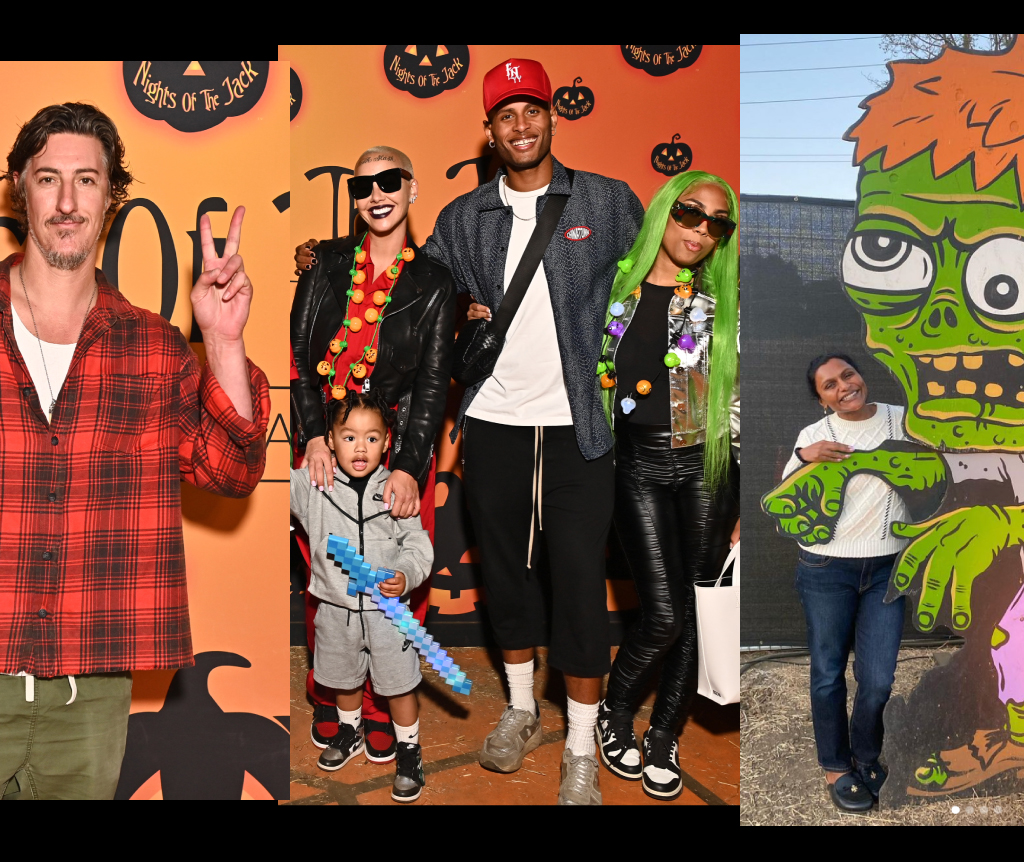 *Extra story: Guests can also celebrate a little bit of Calabasas' history from this very location that inspired the event. According to legend dating back to 1824, a rancher from Oxnard spilled a wagonload of pumpkins in Calabasas while on the way to Los Angeles and later, hundreds of pumpkins sprouted alongside the road.
About Nights Of The Jack
Nights Of The Jack is a Halloween Jack O' Lantern event tailored for all ages. The immersive experience showcases thousands of hand-carved, illuminated pumpkins, situated throughout the stunning property at King Gillette Ranch in Calabasas, CA. The team behind this Halloween happening is a partnership comprised of production and hospitality industry veterans Ben Biscotti, Co- Founder & President of 1iota Productions and Award-winning event producer & designer Tony Schubert of Event Eleven.
Times: 6:00pm – 10:00pm
Location: King Gillette Ranch: 26800 Mulholland Hwy, Calabasas, CA 91302
Tickets: www.nightsofthejack.com
Price:
Weekdays: $29.99-34.99
Fridays: $39.99-44.99
Saturdays: $44.99
Sundays: $39.99
2 years and under are free admission.
Each ticket will grant you access to the event at the day and time of selected slot.
Pictures courtesy of Getty Images for Nights Of The Jack.