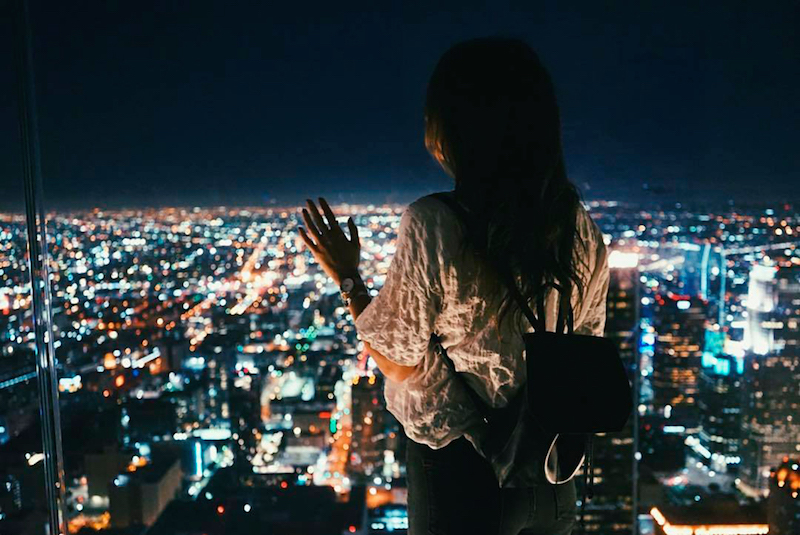 Open since the summer of 2016, OUE Skyspace Los Angeles is California's tallest open-air observation deck and premiere destination for panoramic, 360-degree views of LA. Perched nearly 1,000 feet above downtown, Skyspace LA is revealing new enhancements to continue celebrating the things that make us all say, "Only in LA!"—the arts, culture and unique LA personalities.
Start your Skyspace experience with the multi-dimensional adventure located on the 54th floor. Locals and visitors alike can explore LA through its Sights, Sounds, Sports and Only in LA new media content, which features Angeleno George Lopez, as well as other iconic LA talent, who guide you through the city's great history. The journey continues on the 69th floor with even more multimedia enhancements—new video installations that will open your eyes to what is in your view from California's tallest outdoor observation deck.
Cap off your experience with a not-to-be missed whirl on the world's first ever Skyslide. The 45-foot glass slide extends from the 70th to 69th floor and is required entertainment for any adrenaline seeker. From the new multimedia enhancements, selfie station, two outdoor observation decks and, of course, the signature thrill experience of Skyslide, OUE Skyspace LA truly offers something for everyone.
OUE Skyspace LA, 633 West Fifth St. #840, downtown, 213.894.9000. Tickets