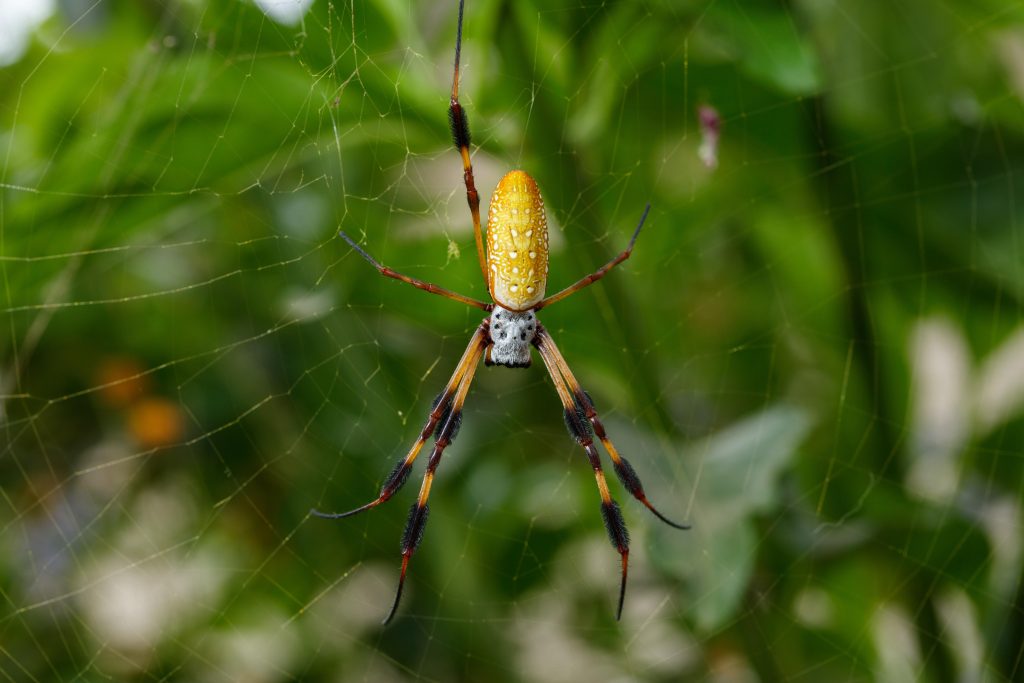 Orb-weavers, tarantulas, jumping spiders … and you!
Visitors walk among hundreds of orb-weaver spiders and their amazing webs at the Spider Pavilion, Oct. 25-Nov. 29 at the Natural History Museum of Los Angeles County in Exposition Park. Spacious pathways lead through the outdoor, plant-filled enclosure. Enclosed habitats that are home to tarantulas, wolf spiders and jumping spiders can also be seen. Timed-ticket reservations are required and include access to parts of the museum's 3.5-acre Nature Gardens. $6 per person, free for members. 900 Exposition Blvd., downtown, 213.763.3466.
Photo courtesy Natural History Museum.