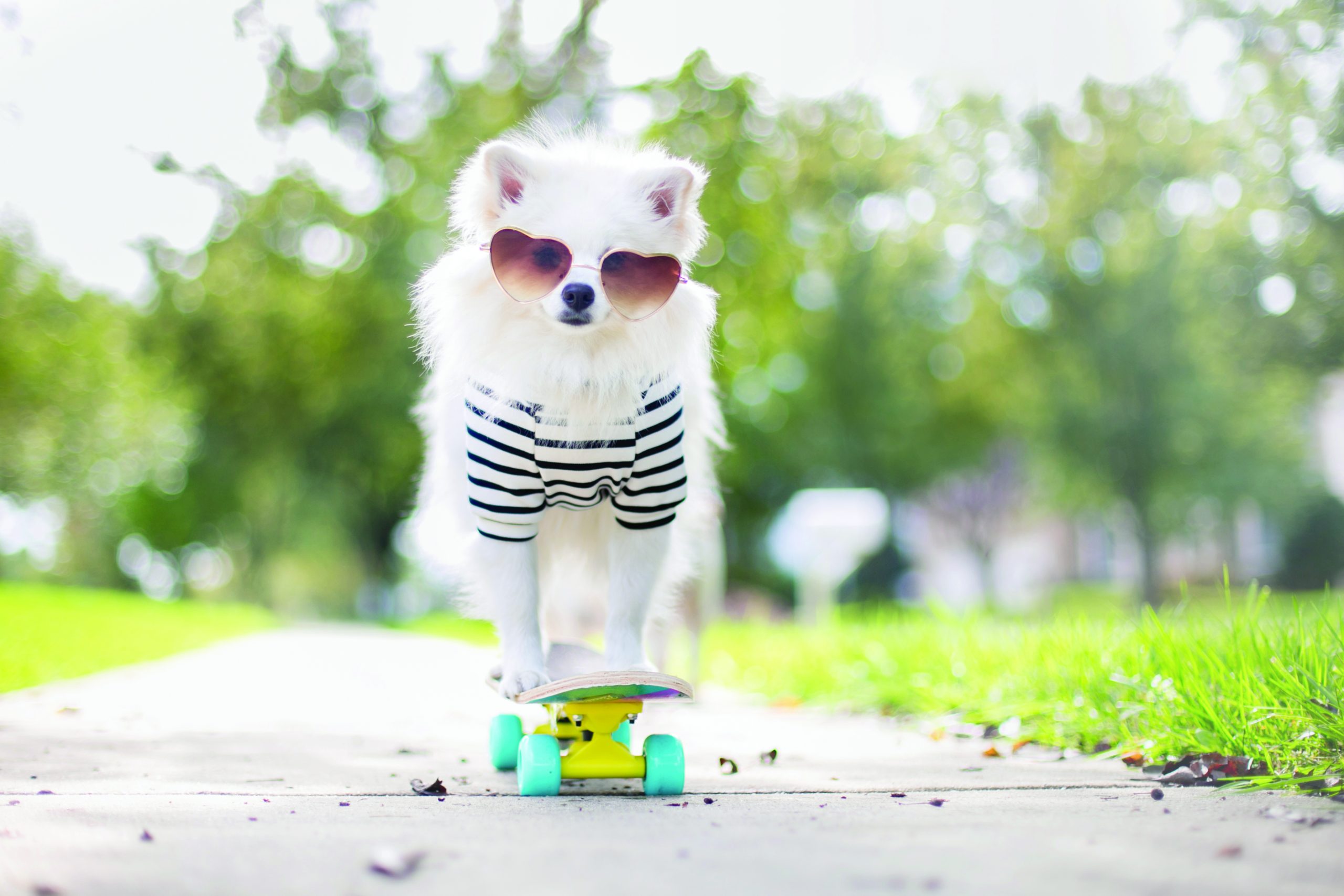 From dining outdoors to hitting the beach, there are plenty of ways to have fun with your dog in Los Angeles
Dog Friendly Restaurants
Make no bones about it: LA loves its four-legged friends. Many restaurants here even allow dogs to dine, provided they sit in an outdoor dining area with a separate entrance. Beer Belly in Koreatown offers a rotating craft-beer list, lauded chicken wings and a dog-friendly patio. In Glendale, Golden Road Brewing, home of local-favorite brew Wolf Pup Session IPA, has a "doggy deck" with water bowls and treats on hand. The Morrison in Atwater Village offers a "doggy menu" in addition to an extensive craft-beer list and some of the best burgers in L.A. Its large patio makes it perfect for a lunch stop with your pup (on your way to Griffith Park, perhaps). At Eveleigh in West Hollywood, you can enjoy a farm-to-table meal while sitting with your dog on a charming patio. With a name like Blue Dog Beer Tavern, a restaurant had better be dog-friendly—and this Sherman Oaks gem fits the bill. The Valley gets hot in summertime, but Blue Dog stocks an excellent beer selection to help you fight the heat, plus water for your thirsty buddy.
Dog Beaches, Trails and Parks
Active dogs and their outdoor-oriented owners have plenty of room to run in LA. The Wisdom Tree, which stands high on a ridge in Griffith Park, west of the Hollywood sign, is a rewarding destination. Grab a leash, park on Lake Hollywood Drive and make your way to the trailhead on Wonder View Drive to embark on a challenging 3-mile out-and-back hike. People tend to hang out at the top, playing with their dogs and flipping through the handwritten notes that people leave in the ammo box that sits beneath the tree. Also in the park is the off-leash Griffith Park Dog Park—a shady, 1.6-acre spot on North Zoo Drive, adjacent to the 134 and 5 freeways, that also has a smaller area for timid dogs. Is your pet more of a beach bunny than a trail hound? Dogs aren't allowed on LA County beaches, but a few state parks, including Point Mugu, allow leashed dogs to play. In the county's southernmost reaches, you'll find Rosie's Dog Beach in Long Beach, the only beach in the county that welcomes dogs off leash.
Pamper Your Pooch
To primp and pamper your pooch, head to celebrity-favored Max-Bone, which makes stylish, upscale dog clothing and accessories such as collars, beds and hoodies (pictured above). In Hollywood, check out Tailwaggers & Tailwashers for high-quality treats and eco-friendly accessories, as well as grooming services. The Dog Bakery should also be on your list: Between its custom cakes, all-natural treats and full-service bakery, this spot's selection is virtually unrivaled. Humans have even been known to wander in, attracted by the aroma of the bakery's drool-worthy dog treats.