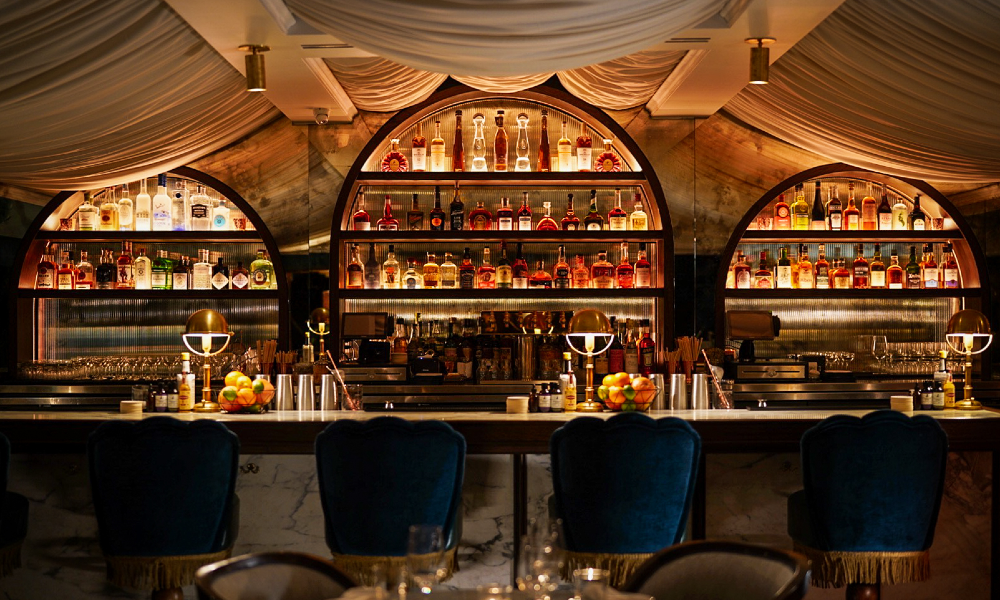 Between Los Angeles' dry coastal climate, lapping blue waves, unbeatable marine life and cavalcade of locally sourced products, it's not all that surprising that so many Mediterranean chefs call the city their second home.
By Paul Feinstein
Los Angeles is one of the great cultural hubs of the world, and nowhere does this shine more than in its culinary eclecticism. No matter which section of the city you're in, you're bound to find dining gems that traverse the world in exceptional ways. One of the cuisines that Los Angeles truly excels in is Mediterranean. Wafting around every corner are the sizzling smells of tantalizing tagines, fluffy, hummus-topped falafel, crunchy croquetas and dazzling dolmas. While you can't always find the time to travel to the mystical Mediterranean Sea, you can always be transported by L.A.'s chefs who are doing yeoman's work to bring you the best across the city.
Chef Ben Benameur's ode to Morocco is a Beverly Hills staple whose menu flourishes with argan-oil-dripping goodies like his vegan Berber couscous, honey lamb tagine and his mother's recipe hummus with Berber bread. Tasting menus are under $100 and give you the full breadth of Moroccan favorites. 132 S. Robertson Blvd., Beverly Hills, 310.360.7535
Traveling to Tunisia by way of Sunset Boulevard is Moun of Tunis, a staple of North African cuisine in L.A. since 1977. Not only can you get relatively cheap set menus that cover both Tunisian and Moroccan cuisine for under $40, you get belly dancers putting on performances in the Moroccan-bedecked dining room. 7445 1/2 Sunset Blvd., L.A., 323.874.3333
Following up their highly successful Italian restaurant, Bestia, chefs Ori Menashe and Genevieve Gergis get back to their Mediterranean roots with a menu that travels from Israel and Turkey to Egypt and Morocco. Easily one of the best meals in town, the menu is filled with inventive takes on classics like baba ghanoush, crispy, melt-in-yourmouth malawach and Te Mana lamb chops. They might also have the best hummus in the city. 500 Mateo St., downtown, 213.232.4966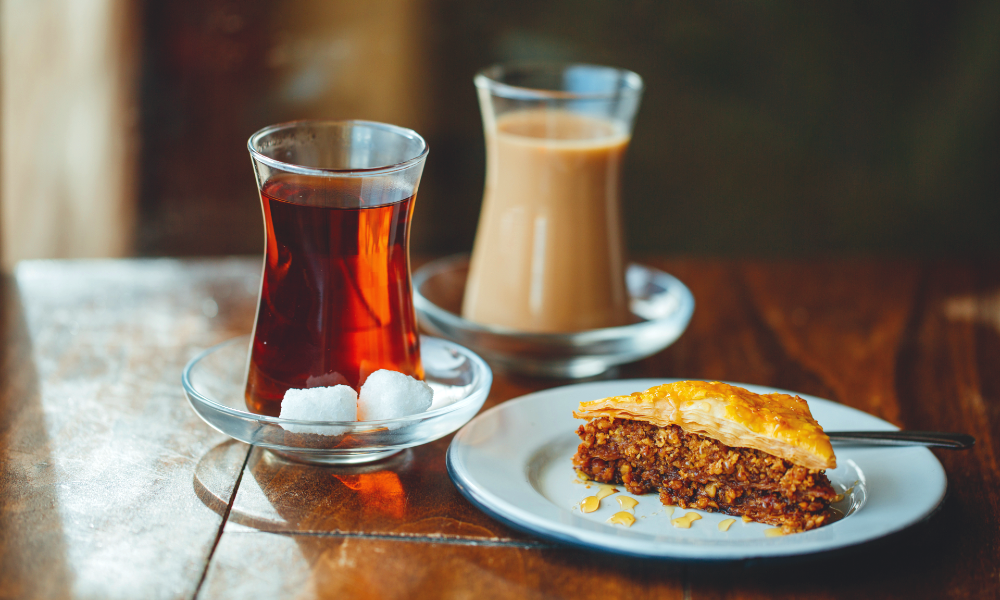 Dune is a falafel lover's dream spot and worth the pilgrimage to Atwater Village or DTLA to indulge in. Its crispy/fluffy falafel balls ooze with hummus and tahini inside house flatbreads filled with pickled turnips and radishes. But don't sleep on the rest of the menu, with treats that include a fried chicken shawarma sandwich and tabouleh salad. Pound for pound, this is the best falafel in L.A. 3143 Glendale Blvd., L.A., 323.486.7073; 199 W. Olympic Blvd., downtown, 213.628.3586 
This Israeli/Mediterranean joint has no website (it is on Instagram—barely), no phone number and is kind of hard to find, but as its name implies (Mh Zh means "what's that?" in Hebrew), the mystery is exactly what it's going for. This small Silver Lake spot is more sidewalk café than full-fledged restaurant and serves some of the most mouthwatering Mediterranean in the city. Make a point of getting the bread with just about anything, the Lamb Ragoooo and the grilled beets. Yum. 3536 Sunset Blvd., L.A.
Dubbing itself modern Mediterranean (Mo-Med, get it?), this light and airy joint pays homage to eastern Mediterranean and North African fare. The menu is littered with new takes on the region—including chicken skewers lathered in sumac vinaigrette, shakshuka served with toasted sourdough, and duck shawarma wraps filled with pickled onions and garlic aioli. Momed also leans into L.A.'s progressive dining crowd with gluten-free bowls. 3245 Casitas Ave., L.A., 323.522.3488
Cleo is your pre-nightlife, dark and sexy date spot with Instagram-worthy mezze and loads of original Mediterranean dishes. Highlights of the menu include the skillet Halloumi with brandy and honey, the harissa tuna tartare and the Impossible meatball tagine for a vegan-friendly option. Playing on its nightlife vibes, Cleo's 3rd Street location also has a boozy brunch with bottomless drinks and live music. The Orlando Hotel, 8384 W. 3rd St., L.A., 323.579.1600; h Club Los Angeles, 1717 Vine St., Hollywood, 323.962.1711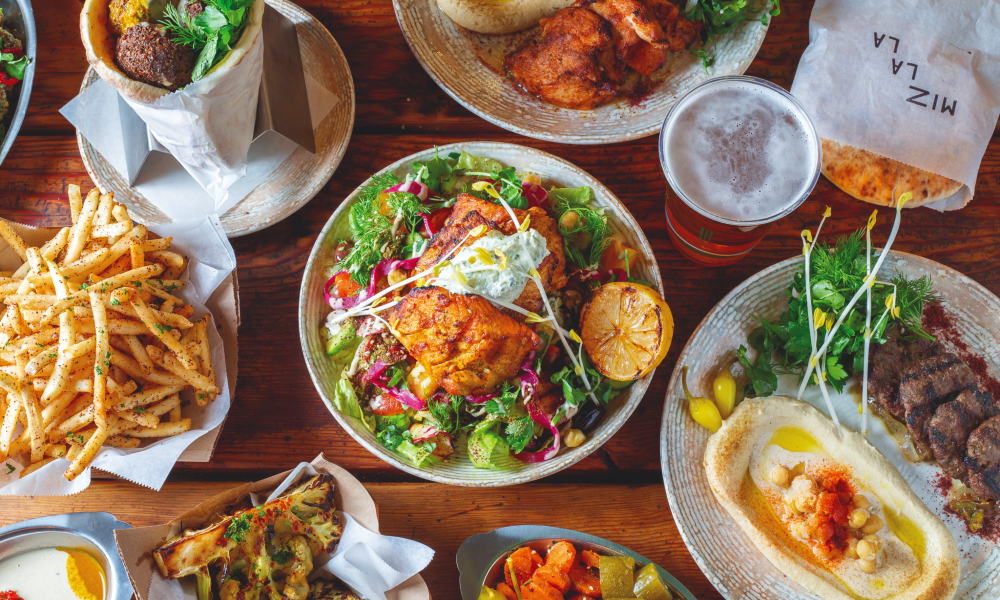 For more Israeli goodies, Mizlala serves up all the tomato and cucumber and chickpeas you could ever want. There are Israeli salads with Persian cucumbers, fried artichoke hummus with chimichurri, kefta lamb kebabs with sumac, and laffa wraps with any filling imaginable. That's before you get to the shared plates of falafel, latkes and eggplant moussaka. If you want a tour of Israel and the massive lunches you'll find around that country, you can't go wrong with Mizlala. 4515 Sepulveda Blvd., Sherman Oaks, 818.783.6698; 5400 W. Adams Blvd., L.A., 323.433.7137
Clean, minimalist and pristine, Kismet is a progressive Mediterranean restaurant that fuses its eastern roots with California love. With locally sourced products and a stellar wine list, Kismet helps you rethink all the things Mediterranean food can be. The menu is brimming with new spins on old classics. Middle Eastern and North African spices garnish most of the dishes; you'll find gems like spiced carrots with chickpeas, marinated feta with roasted squash and honey, and harissa cauliflower toast with labneh and pickled shallots. If you come for breakfast, the flaky bread malawach is a must. 4648 Hollywood Blvd., L.A., 323.409.0404
Yes, Spanish cuisine is Mediterranean, and Oto.o is the best that L.A. has to offer. Part of the exploding Highland Park food scene, Oto.o dazzles guests with Spanish favorites like pan con tomate, croqueta de jamon and Negra paella with squid ink and scallops. But this tucked-away spot also gets creative by infusing local ingredients to create entirely new Spanish taste profiles. Other must-orders include the boquerones y mantequilla with white anchovy and roasted radish, but also the pulpo a la brasa, which is braised Spanish octopus that cuts like butter. 5715 N. Figueroa St., L.A., 323.474.6624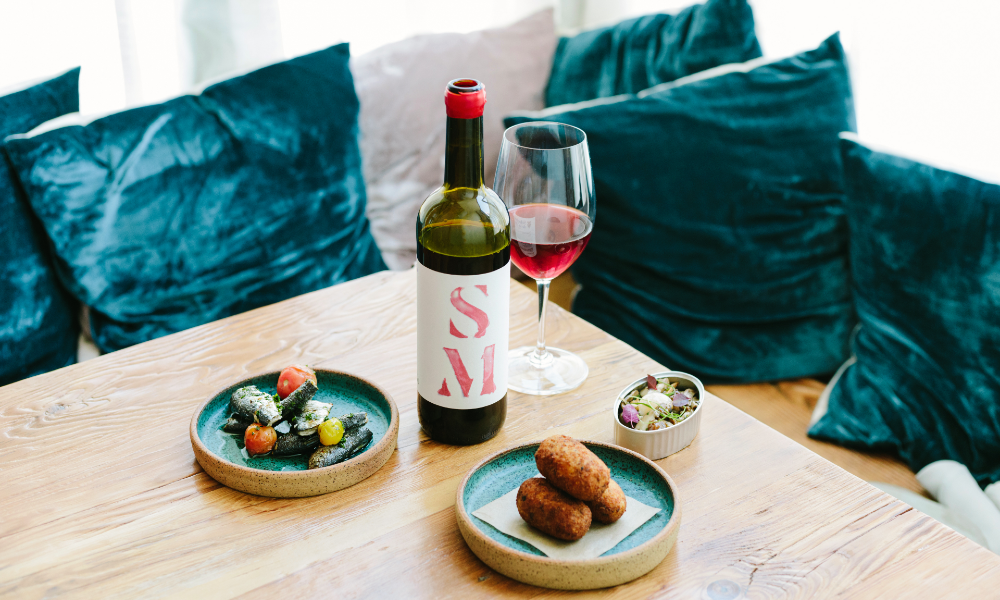 Lebanese-food lovers and in-the-know diners flock to Hayat's Kitchen in the Valley for its authentic minced bites of kibbeh; the cooked lentils and rice of mujadara; and baklava with walnuts for dessert. A very laid-back atmosphere pervades the whole experience that is only one-upped with the option to smoke flavored tobacco from a hookah outside. It's as close as you'll get to Beirut while staying in the Valley. 11009 Burbank Blvd., Unit #117, North Hollywood, 818.761.4656
As you make your way around the Mediterranean, a stop in Turkey is always a must. Caf. Istanbul provides in spades, as its southern Turkish heritage brings about spicy kebabs, boreks filled with cheese and the ultimate crunch, and manti dumplings stuffed to the brim with ground beef and topped with mint-infused yogurt. Turkishfood fans will find every classic they've come to love all the way down to the carbonated Uludag Gazoz soft drinks and the strongest Turkish coffee in the city. Nicer than most Mediterranean joints on this list, you'll find white tablecloths and an upscale atmosphere. 326 S. Beverly Drive, Beverly Hills, 310.553.4545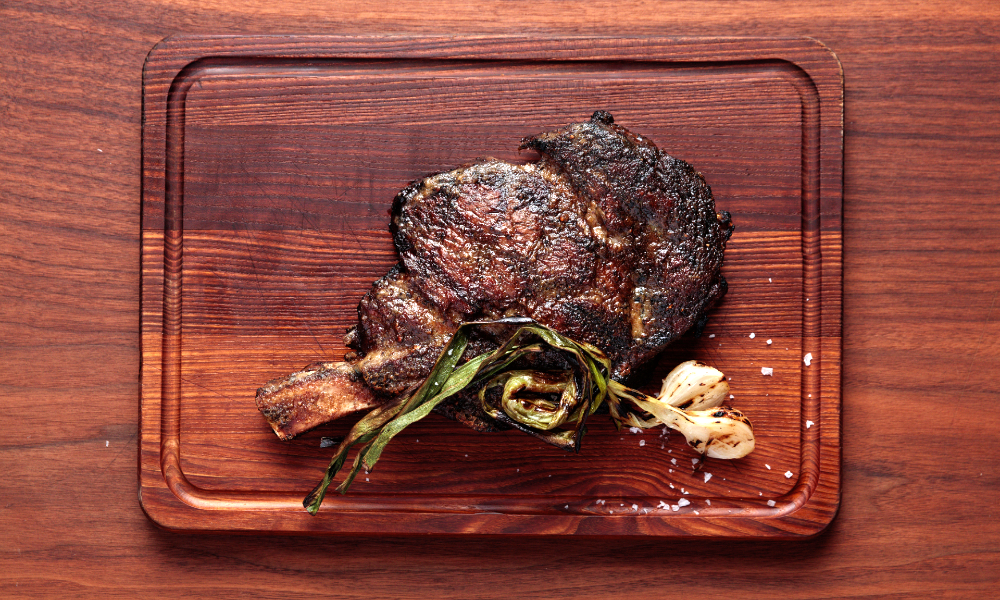 The most unexpected thing about Santuari might just be its location; this pan-Mediterranean restaurant sits atop a private tennis club where you can eat roasted beets while local tennis pros whack balls at each other. The noise and smell of tennis ball felt aside, the restaurant takes its guests on a long journey around the Mediterranean coast, with odes to Italy with pastas, Greece with grilled lamb chops and yogurt, Libya with roasted carrots with chermoula, and the Middle East with pumpkin hummus with grilled za'atar flatbreads. Though the menu may lack focus, the food is all top-notch, and you can't really go wrong, no matter what country you feel like exploring for the night. 6711 Forest Lawn Drive, L.A., 323.902.9700
One of the newest additions to L.A.'s Mediterranean scene sits above the equally new Proper Hotel in Santa Monica. With million-dollar views of the Pacific Ocean, guests can pretend a Mediterranean breeze is pouring through as they sit under the stars. Sumptuous mezze plates filled with charred laffa bread and hummus, labneh, feta and baba ghanoush dips are brought to the low-top tables. Gyros are super nice here, and you have choices of filling that include both chicken and branzino for a Cali/Med hybrid. If you stay later into the night, you'll be treated to DJ sessions that swell through the air with lapping waves serving as the never-ending beat. 700 Wilshire Blvd. (entrance on 7th Street), Santa Monica, 310.620.9990
For lovers of Greek salads and saganaki, there's Avra in Beverly Hills, a swanky and stylish ode to Greece with all the trimmings. A giant menu is stuffed with seafood that ranges from grilled octopus and Chilean sea bass souvlaki to fagri (white snapper) and lavraki (flaky white fish). Mixing up countries and styles, Avra also offers an array of sashimi along with lamb chops and filet mignon (it is Beverly Hills, after all). Bring your wallet, as Avra's not cheap, but you will leave full. 233 N. Beverly Drive, Beverly Hills, 310.734.0841 
A brand-new addition to the bustling dining world of West Hollywood, Olivetta calls itself a coastal European restaurant, which means there's a wide range of Mediterranean options on offer. The stylish spot ventures into Italy, Spain and France with bucatini pastas, serrano ham and Dover sole meunière. An impressive wine program dabbles in French syrahs, Italian Chiantis and even a Cab Franc from New York. And while the restaurant's food leans toward Western Europe, the decor has heavy North African vibes and Turkish touches. 9010 Melrose Ave., West Hollywood, 310.307.3932