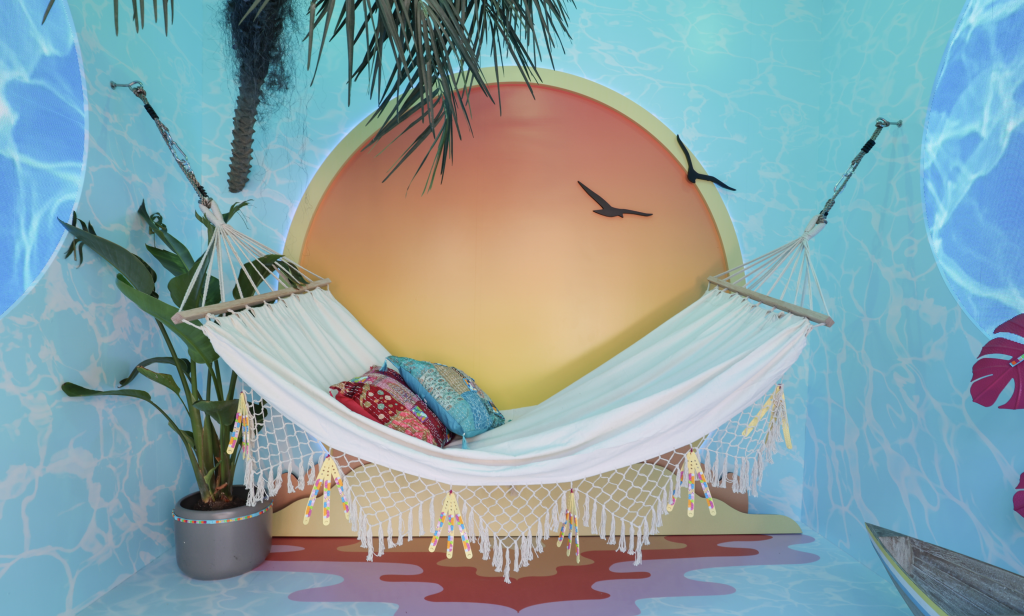 LEGO DOTS
There has been a slew of aesthetics that have dominated the fashion world for the past year – from Coastal Grandma to Barbiecore to Tenniscore to Y2K. Aesthetics aren't just about fashion, they're a way to express yourself through your style, accessories, attitude and décor. That's where LEGO® DOTS come in, they make sure your space and your style always fits your vibe, whatever it may be. The collection features room décor and fashion accessories giving everyone the ability to create (and recreate) their own ideal aesthetic.
Opened on the last weekend of August, The LEGO Group created a larger-than-life scale experience at The Grove, where guests got to explore different aesthetics through immersive 'rooms' representing three new core aesthetic themes: Island in the Sun, Wandercore and Bold & Vibey.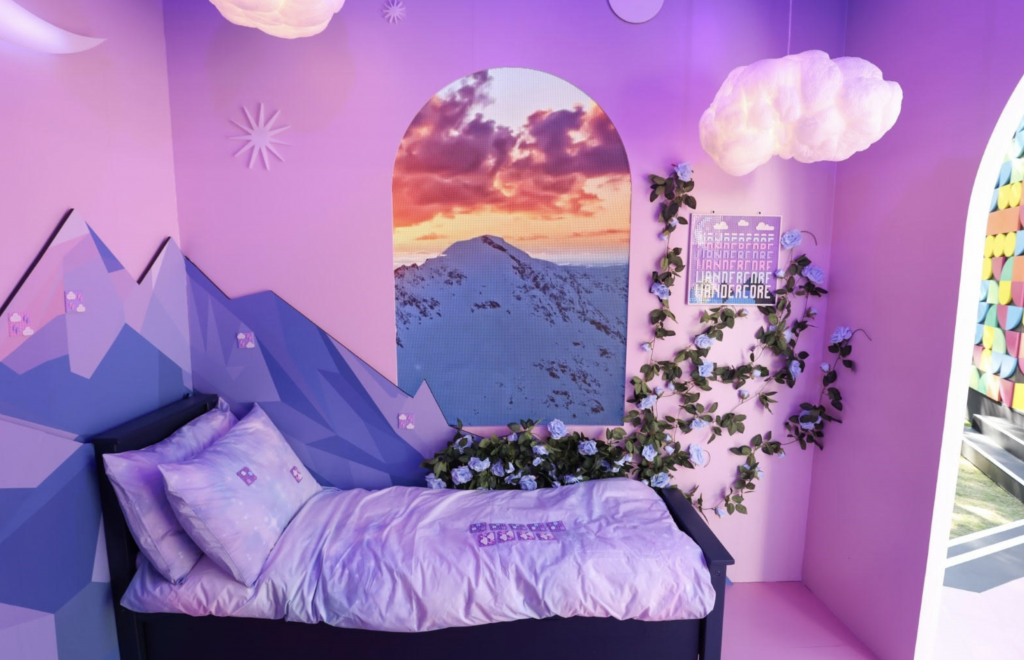 Wandercore gave a lot of dream-like vibes, as if you are traveling within your own dreams. A lot of mountain and purple skies, showcasing a unity of purple and pink color ways.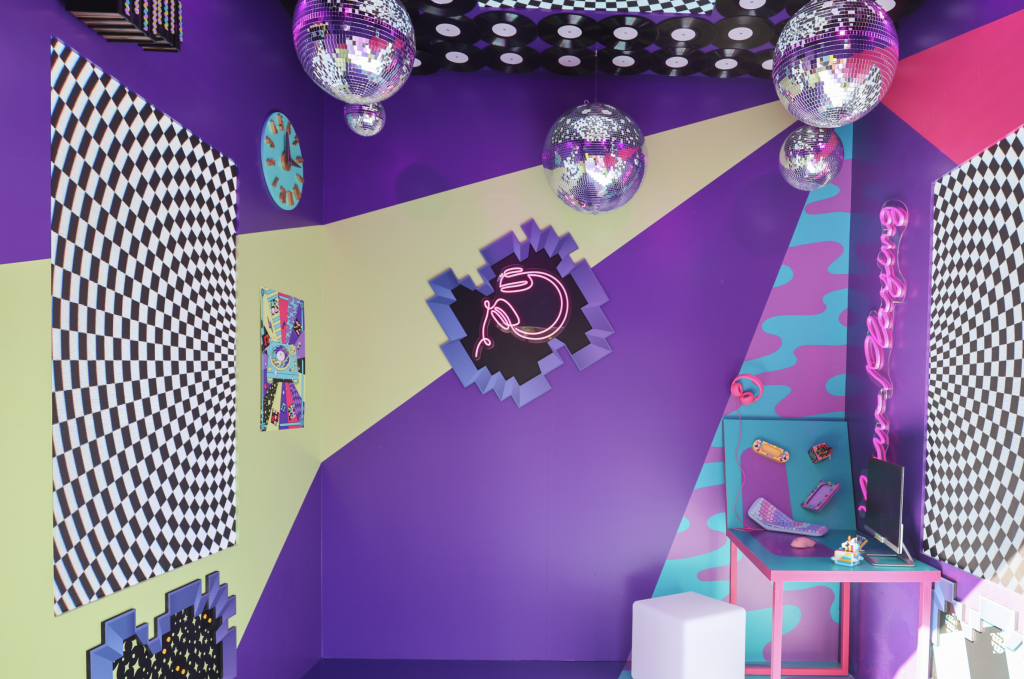 Bold & Vibey gives a lot of geometric and old-school aesthetic vibes. A few shining disco balls and eye-popping patterns gives this room a lot of fluidity for the creative mind.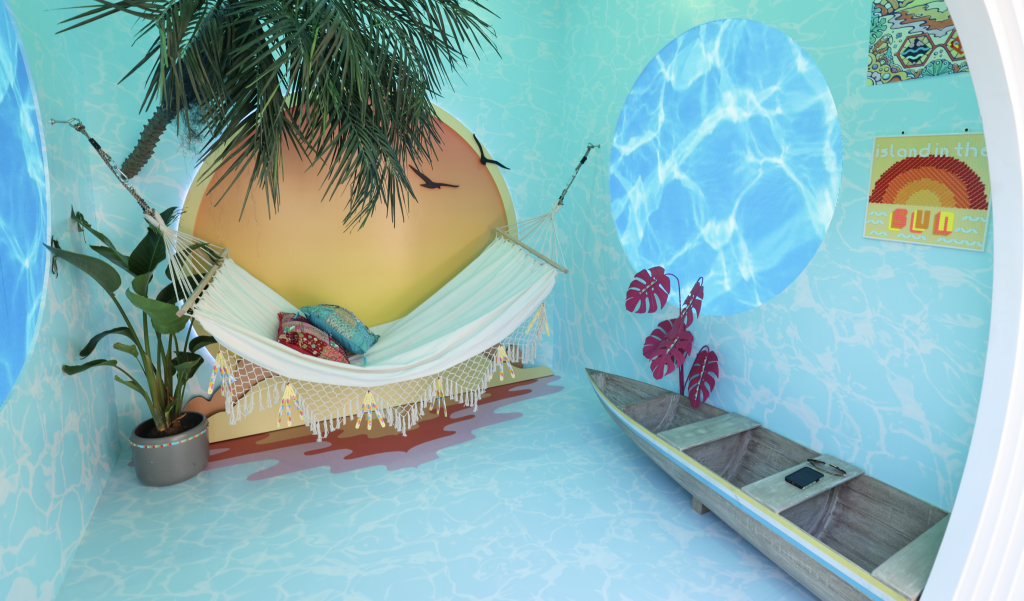 The theme Island in the Sun shows off warm, summer vibes which is paired with nice decorations of water and plants. This one gave an island-vibes and perfect if you want your room to be close to the beach.
Special Guests: Meghan Trainor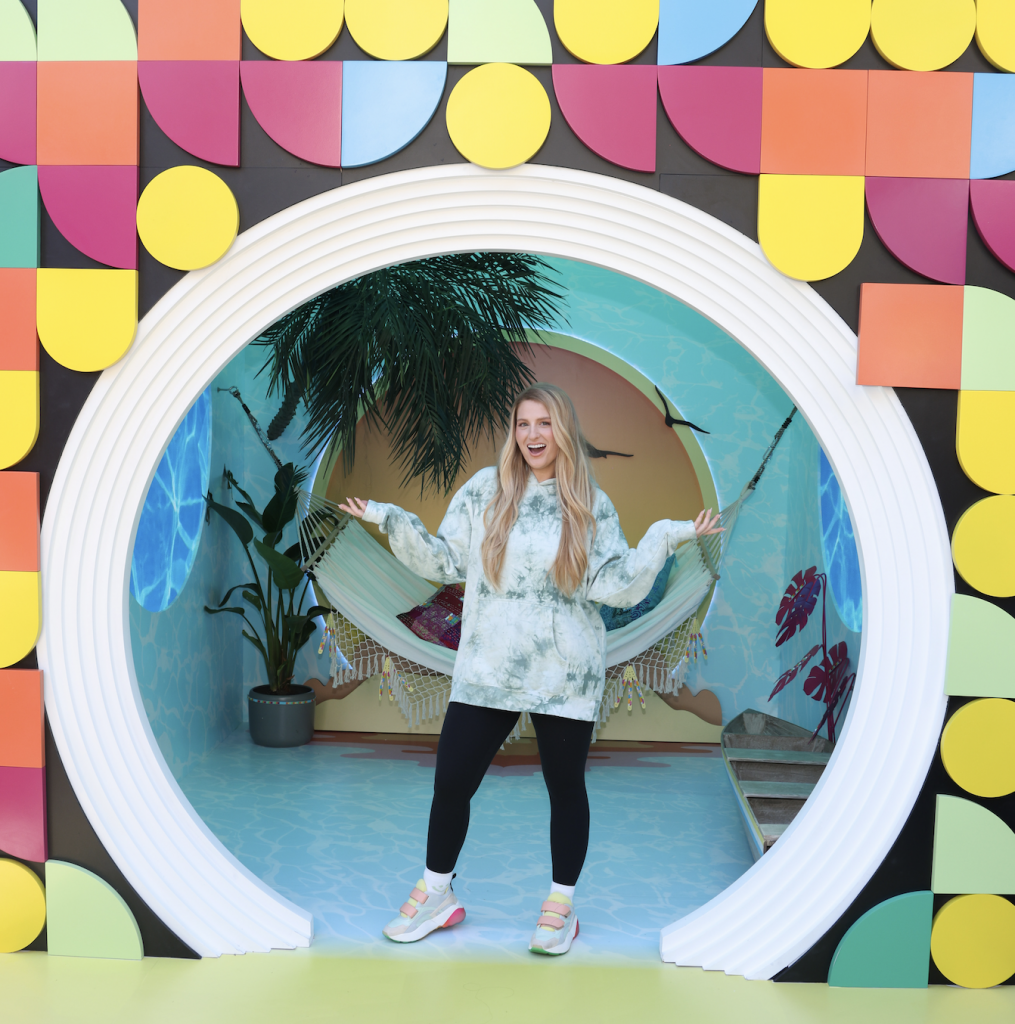 Special Guests: Anna Cathcart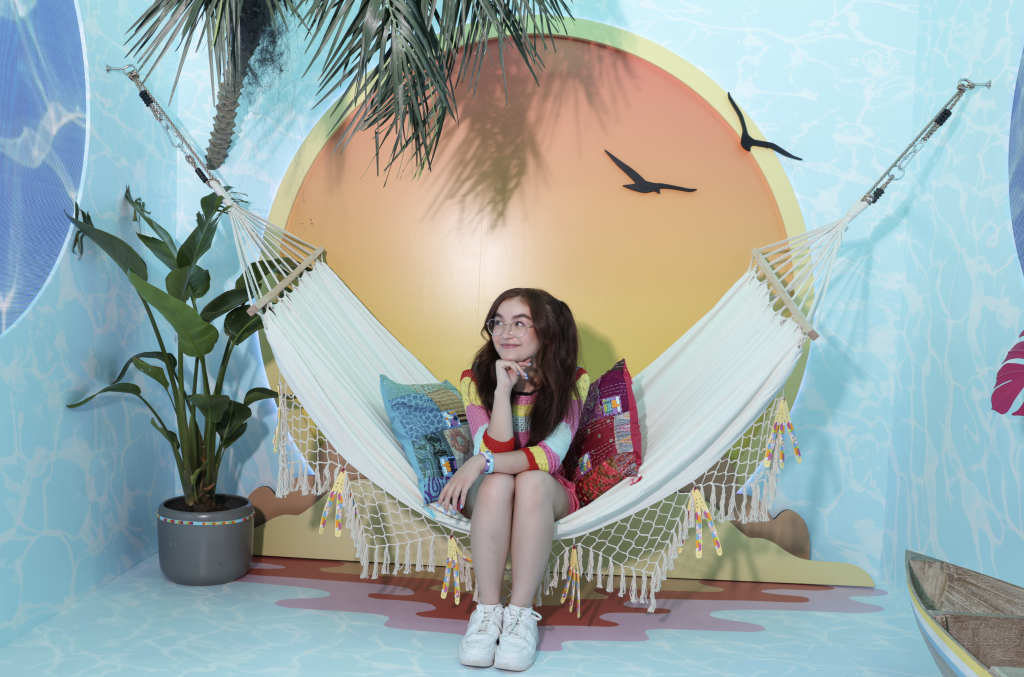 Get Creative with LEGO DOTS

Here is a list of things that were used in the event! Decorate and showcase your personality with LEGO's newest aesthetic line.
LEGO® DOTS Adhesive Patches
o LEGO DOTS Adhesive Patches give kids lots of options to express themselves on any straight, hard service. Design, stick, show off – Treat an arts-and-crafts fan with a way to decorate whatever they want in this LEGO® DOTS Adhesive Patch craft kits. The creative fun starts when they open the box.
o Adhesive Patch: This creative toy set features an adhesive patch that sticks on any hard, level surface, plus 90+ colorful tiles.
o Adhesive Patches Mega Pack: Got a kid aged 6 and up who wants to decorate everything and loves arts-and-crafts activities? They can fulfill both passions with this fun LEGO® DOTS Adhesive Patches Mega Pack (41957) kit! This creative set features 5 8×8 adhesive patches in bright colors that stick on any hard, level surface, 450+ colorful tiles, including 10 random decorated tiles, and a tile remover.
· Stich-on Patch (41955): Got a kid aged 8 and up who's into crafts and endless fashions? They can fulfill both passions with this cool LEGO® DOTS Stitch-on Patch (41955) kit! This creative set features a flexible 6×6 baseplate that can be attached to almost any fabric, plus 90+ colorful tiles for decorating. There's pattern inspiration and instruction in the box, so kids can attach the patch to clothes, bags, hats or anything else, then create their own unique accessory to match their outfit or passion.
· Designer Toolkit Patterns: Anything goes with this mix of useful and wearable items and loads of creativity-inspiring, colored tiles because the magic and control lie in a child's imagination. DOTS sets are packed with possibilities to inspire imaginative play for creative kids. The set features 10 different DOTS canvases, including a double-row bracelet, adhesive and stitch-on patches, 2 message tags, desk tray, pencil pot, note tray and a large photo frame, plus more than 860 tiles in 5 different styles and color universes for decorating.
· LEGO DOTS Message Board: Made to encourage kids' artistic creativity, the set offers DIY fans aged 6 and up the chance to create and display customizable messages and personalize them to suit their mood, passions or room decor. This set features 2 16×16 plates, frame and hanger elements, plus a bunch of tiles in fun colors and shapes, including curved 2×2 elements to help kids make different font styles.
· LEGO DOTS Big Message Board: LEGO DOTS message boards are a canvas to display any message or design. The LEGO DOTS message boards give crafts-loving kids a creative canvas and the freedom to express themselves endlessly. The kit can be made into three different types of boards, with space for creating cool patterns with or without messages.

Pictures courtesy of LEGO DOTS and GOLIN PR