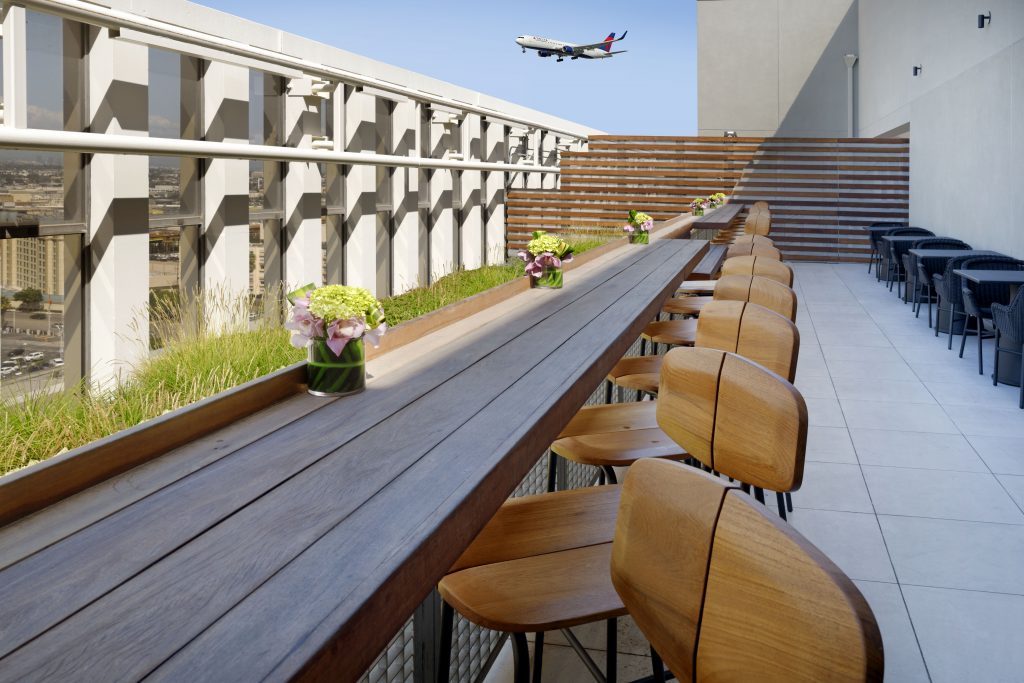 Los Angeles-based Greenleaf Kitchen & Cocktails recently showcased two destination dining concepts at the newly opened, mid-century inspired Hyatt Place LAX / Century Blvd and Hyatt House LAX / Century Blvd. Their aim was to bring chef-driven, locally inspired dining experiences to the LAX market, paired with sweeping views of the LAX Runway. We stopped by at one of their dining concepts, ShoresLAX, to see what the buzz was all about.
Developer Aaron Schock revitalized a historic building at LAX and turned it into a destination hotel, making the Hyatt House more than just your typical hotel stay. Paying homage to the building's mid-century origins through design choices and amenities, they incorporated elements of Los Angeles for guests to feel as if they had experienced the city, even if they never left the airport district. This is where Aaron collaborated with Jonathan Rollo, restauranteur and "Commander-In-Leaf" of Greenleaf Kitchen & Cocktails. They fostered and committed to farm-to-table philosophy of "Eat Well, Live Well," making Greenleaf a destination-worthy dining concepts to attract travelers and locals alike. Driven forward by Greenleaf's 'Commander in Leaf,' Jon Rollo, Greenleaf launched their signature restaurant on the hotel's ground floor and now they have introduced their first upscale dining concept, ShoresLAX, on the rooftop terrace.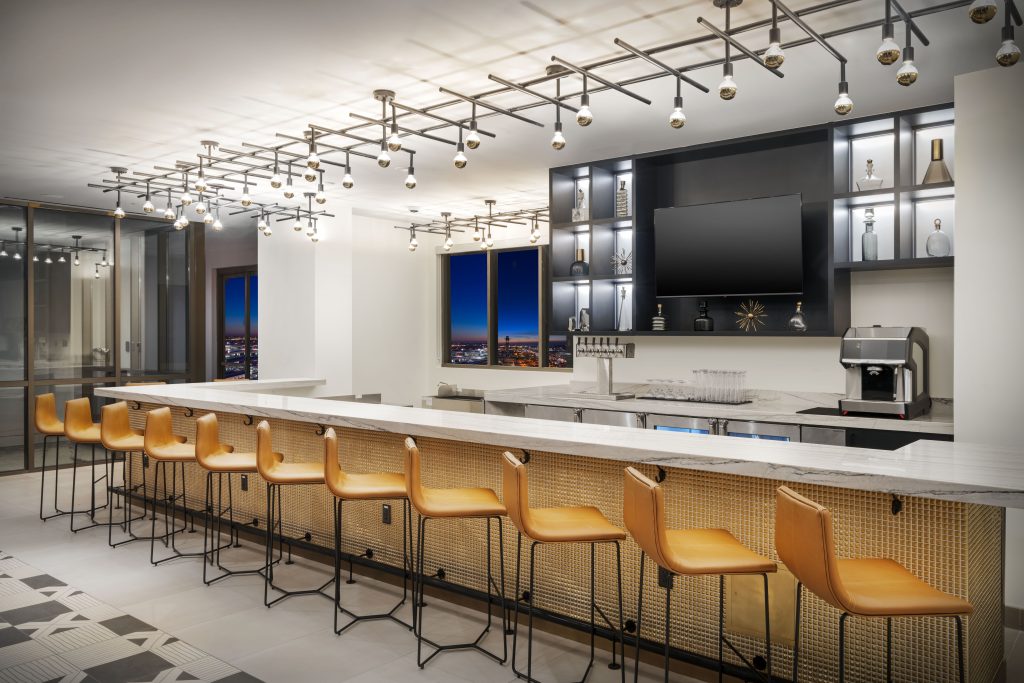 Settled poolside on the hotels' 15th floor rooftop, this restaurant has a nice, modern vibe with gorgeous views of the the LAX runway! ShoresLAX offers chef-driven dishes and cocktails reflecting Southern California's melting pot of cultures, making their dining experience open to everyone. You can enjoy dishes such as their Seasonal Street Tacos and Grilled Fish Tacos with mahi-mahi, avocado, mango salsa and chipotle crema; S.L.O. Cooked Chicken with figs, pistachios, apricots, heirloom root vegetables, quinoa, and Greek yogurt; Grilled N.Y. Strip with avocado salad and garlic fries; and short rib with butternut squash & farro risotto. The dishes pair perfectly with locally inspired cocktails like the Playa del Penicillin with scotch, ginger, honey, lemon, and vanilla bean; the El Matarita with tequila, lime, and cucumber, and the On Malibu Thyme with rum, thyme, lemon, and fig preserves.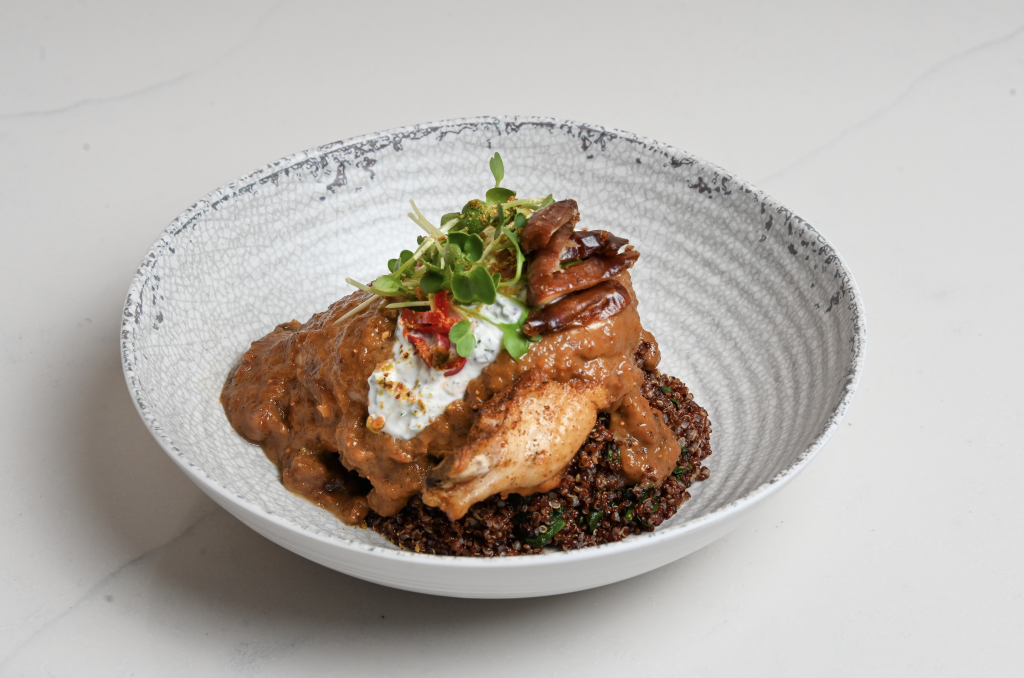 ShoresLAX is an ideal spot for a date night or a relaxing moment to yourself with an afternoon cocktail as you watch planes arrive and depart. The customer service is stellar, as they treat their guests with such patience and respect, where conversations between your server becomes not only about your food, but a close connection between server and customer. So come visit ad the restaurant is open for happy hour and dinner.
ShoresLAX Open Every Day: 4 p.m. to 10 p.m.
5959 W. Century Blvd, Los Angeles, California, 90045
Photo courtesy by ShoresLAX