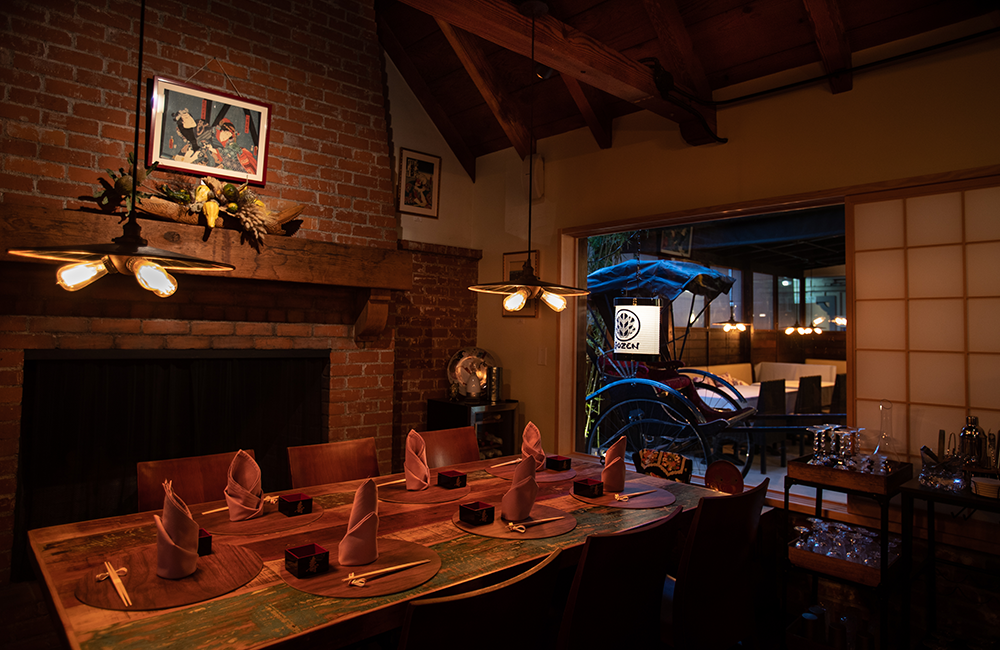 Feature, commercial and music-video director opens Japanese bistro and sake lounge on Restaurant Row.
Gozen Bistro in West Hollywood brings to life a contemporary Japanese cultural experience with an all-omakase menu combining Japanese ingredients and French cooking techniques as well as a curated selection of small-batch sake exclusive to the venue.
Owner Mr. Hide—pronounced Hidé—named the restaurant for the concept of "five good things" that characterize the best Japanese cooking: good water, good sake, good meat, good seafood and good vegetables. (Go means five.)
The decor mixes past and present: 19th century Japanese ukiyo-e prints line the walls of the modern space; serving dishes, some dating back more than two centuries, are handmade by Japanese master craftsmen.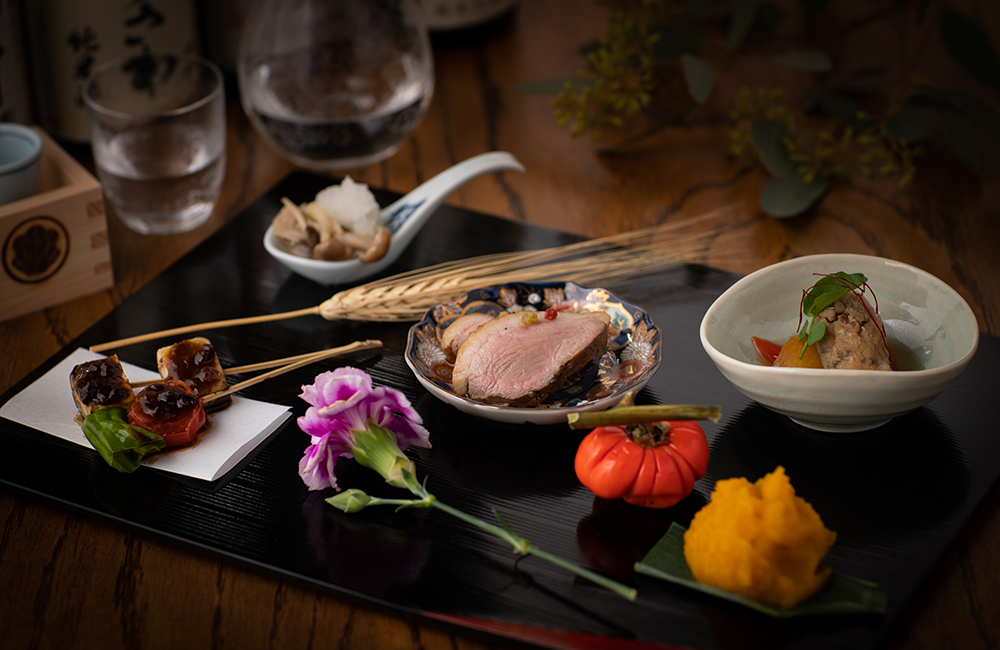 Kaiseki seasonal tasting menus offer prix fixe courses for dine-in or colorful bento boxes to go filled with sashimi, chirashi sushi, and other hot and cold selections. Tiered menus include Hikari ($80), Hana ($160) and Yume ($240); the dessert menu is a la carte.
Gozen will periodically host lunchtime events featuring specialists in the fields of Japanese tea culture, flower arrangement and calligraphy. Guests can dine indoor or on the patio from Tuesday to Sunday from 5:30 to 10:30 p.m. Delivery and takeout are available Thursday to Saturday from 4 to 7 p.m.
Call or go online via Tock or the Gozen app for reservations. 521 N. La Cienega Blvd., West Hollywood, 213.308.9393, gozenbistro.com
Photos courtesy Gozen