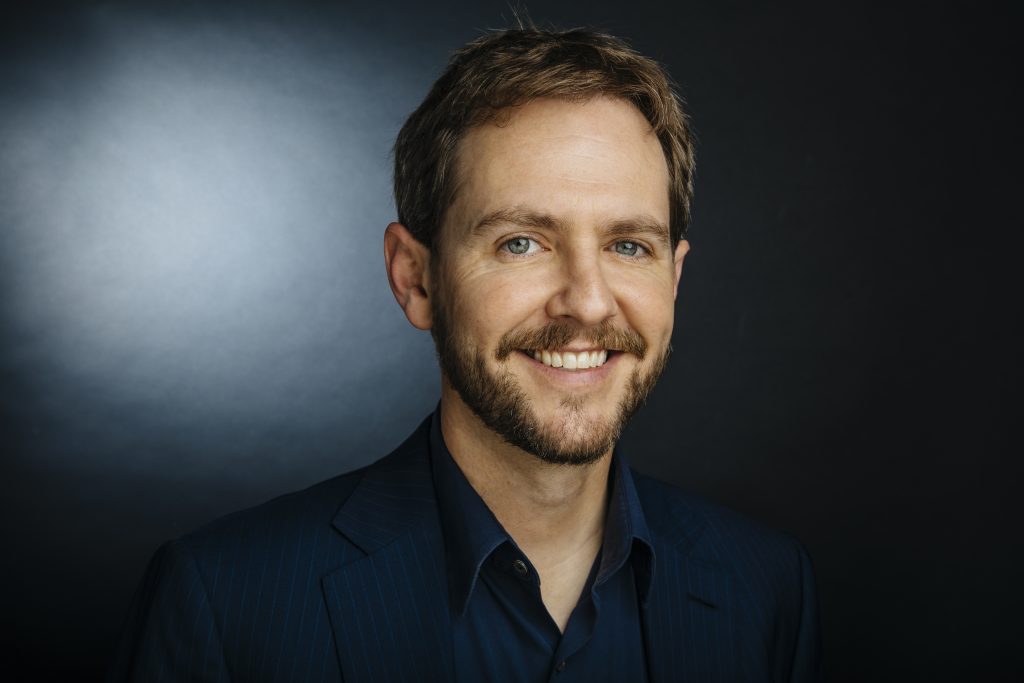 The director of WandaVision is also artistic director of L.A.'s Geffen Playhouse, whose pandemic responses include a supremely creative—and moneymaking—virtual series.
First in a nine-part series, "The Arts of Innovation," powered by Performances Magazine.

By Sherry Stern
As WandaVision was on its way to captivating Disney+ viewers around the world, the director and executive producer of the Marvel Comics-inspired show was discovering his own superpower: Matt Shakman could generate revenue for a theater during a total lockdown.
That marvel is Geffen Stayhouse, the virtual response to stay-at-home orders that has generated $2.5 million for the Geffen Playhouse in Los Angeles. Shakman is the theater's artistic director as well as an in-demand TV director.
Like Wanda, Vision and many an Avenger, Shakman's Stayhouse owes its success to teamwork. Here, fellow heroes offer a variety of powers: bending minds, weaving tales, constructing puzzles, cooking popcorn masala, wrangling Zoom and running a shipping service from a lobby.
"I'm impressed with my colleagues at the theater, with audiences and with our Geffen artists to be able to be creative in this moment," Shakman says. "It's so impressive. I also think it is necessary, that creative spirit. That desire for humans to connect is what makes us human."
Geffen Stayhouse launched in March 2020 as a weekly series of video shorts. Then illusionist Helder Guimarães proposed producing one-on-one magic experiences. His idea was to mail someone a box of magical objects and use those items to give the recipient a personal show over the internet.
"Could we scale this up?" Shakman asked.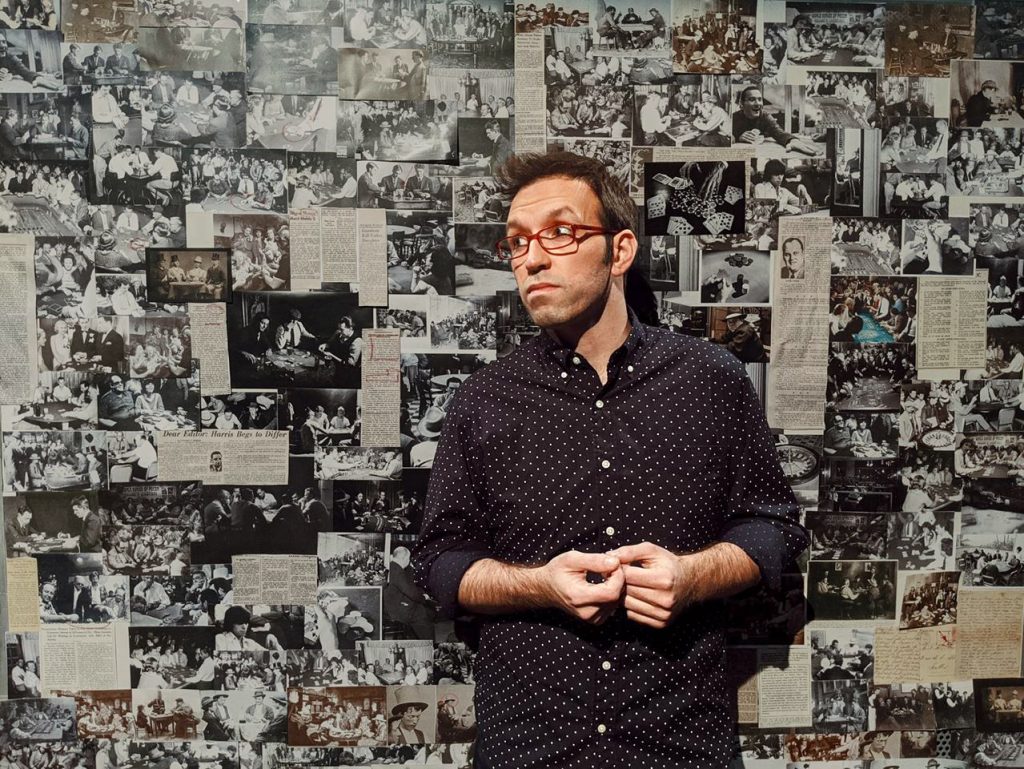 That idea quickly became The Present, performed via Zoom to audiences of no more than 25. Guimarães blended illusions with an emotional tale of his own quarantine as a young boy. The combination of people sitting at home seeking a connection and the ensuing word-of-mouth created a sensation. The Present was extended again and again until its finale had been seen by an audience of 6,000.
"Helder showed us the way with interactivity but also with authenticity," Shakman says.
Five shows have followed, with tickets running from $40 to $175 a household. All interactive, the lineup includes the cooking memoir Bollywood Kitchen, true-crime mystery Citizen Detective and Guimarães' follow-up, The Future, which continues through April 4. Two more plays are in development.
For the puzzle show Inside the Box, it made sense for the Geffen to turn to David Kwong, a magician and crossword puzzle constructor. His brainteasing one-man show The Enigmatist was to open on stage at the Geffen last May and will be one of the theater's 2021 shows when curtains rise again.
For a solver guy, the 5-by-5 grid of 25 faces on Zoom was a framework just screaming for Kwong, and his production team, to turn into a living puzzle.
"We're taking advantage of these boxes that the audience is in to play a game together," he says. "That's the spirit of the show."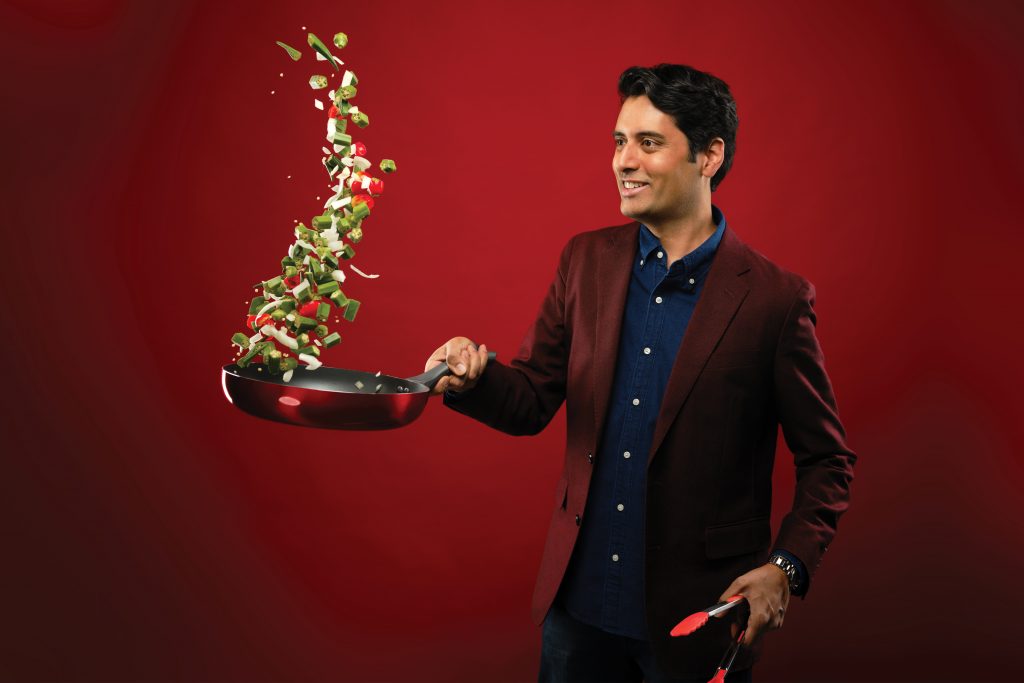 Audiences have responded to Stayhouse not just in numbers but also in geography. Ticket holders have joined from every state and from 44 countries; 88% have never seen a show in person at the Geffen Playhouse.
Kwong marveled at performing to people in Spain, South Korea, Australia and Singapore. Bill and Hillary Clinton watched one of his performances.
"It was an honor to have President Clinton at my show, because he is famously a celebrity crosswords solver," Kwong says. "He does The New York Times crossword every day!
"It's been incredibly gratifying to connect with people. That's really what the show is about."
What also sets Geffen Playhouse apart is that each ticket holder receives materials needed to engage with the performer. Some items are emailed; some arrive in uniquely designed packages shipped before each performance.
"It feels like a wartime effort in a way. We're all banding together to make boxes and send them out," Shakman says. "Production manager Isaac Katzanek is essentially running a Mail Boxes Etc. out of the lobby of the Geffen."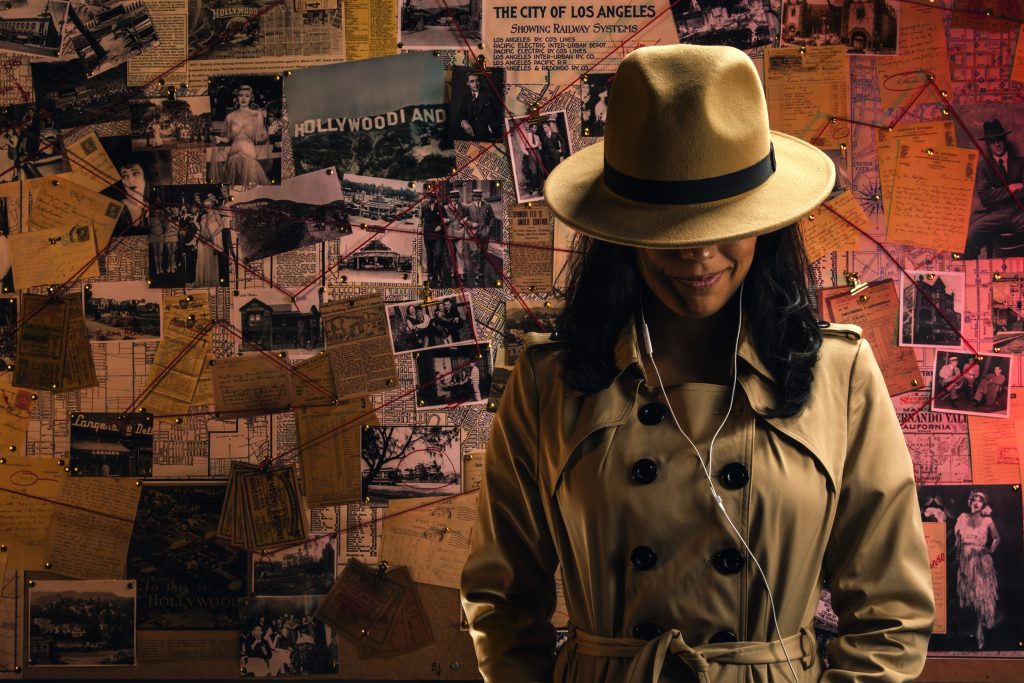 Doing eight shows a week with the vagaries of unstable internet for the 25 to 150 audience members means it's not always smooth sailing. Zoom, for its part, has worked with the theater to iron out glitches. Shakman appreciates how the artists embrace the technology.
"The writers of the show are writing to the technology, so the technology is informing how the narrative develops," Shakman says. "It's figuring out a new frontier. It's the Wild West out there, and really exciting."
Though, naturally, pleased with the Stayhouse's financial success, Shakman says it's no substitute for business as usual.
"A lot of our shows are 25 folks on Zoom as opposed to 500 people in a theater," he says. "It's not a one-to-one replacement, but it has been very helpful."
Shakman welcomes some of the changes. The Playhouse is producing shows at a quicker pace than during normal times, when it can take years for a play to go from development to performance.
"That's unusual for theater, because theater plans so far ahead," he says. "The pandemic has forced us to change that, and I think for the good."
Photo credits from top: Jeff Lorch; Catarina Marques; courtesy Geffen Playhouse (2)