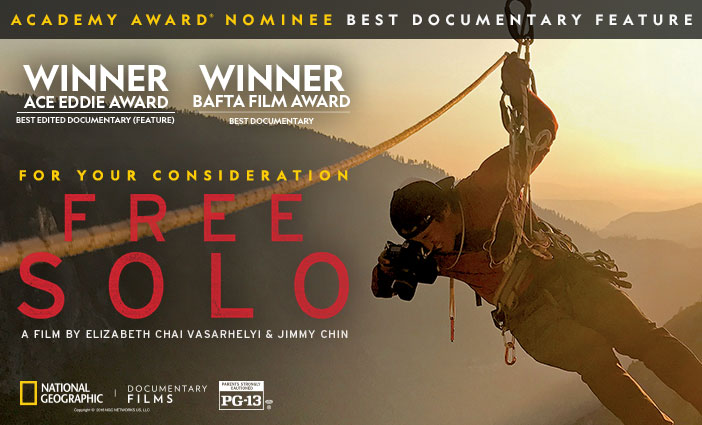 Academy Award-nominee and BAFTA winner for Best Documentary, Free Solo is the breathtaking film from documentary filmmaker E. Chai Vasarhelyi and world-renowned filmmaker/cinematographer and mountaineer Jimmy Chin, that follows free soloist climber Alex Honnold as he prepares to achieve his lifelong dream: climbing the face of the world's most famous rock—the 3,200-foot El Capitan in Yosemite National Park —without a rope.
Hailed by critics as "electrifying," "visually staggering" and "a masterpiece nearly as impressive in execution as the climb itself," Free Solo has also been praised as "one of the best films of the year." A breathtaking and inspiring portrait of an athlete who challenges both his body and his beliefs, Free Solo is about a quest to live beyond fear proving that the limit of human achievement is far from being reached.
Free Solo is now playing in select theaters.