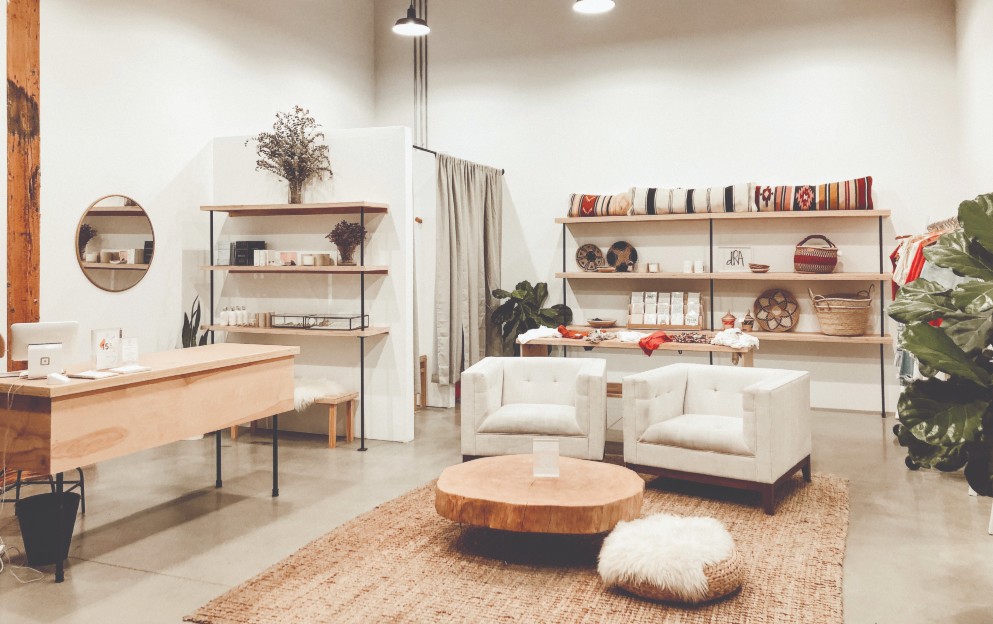 The number of new lines launched in Los Angeles has shifted the industry's center of gravity westward. A prime example is Diana Ra, whose trendy dRA label has benefited from L.A.'s more nurturing creative community.
By Joseph LeMoyne.
Moving to New York used to be a prerequisite for emerging fashion designers hoping to advance their careers, but the number of new lines launched in Los Angeles has shifted the industry's center of gravity westward.
A prime example of homegrown success is Diana Ra, whose trendy dRA label has benefited from L.A.'s more nurturing creative community.
Born in Brazil to Korean parents, Ra moved to L.A. when she was 10, and the cultural diversity of her background and adopted hometown informs her work. Although her brand features some discreet bohemian qualities, the prevailing attitude of dRA is contemporary femininity wrapped in casual, versatile elegance.
According to its founder, the dRA collection is infused with thoughtful and distinctive details for the young woman who understands that sexy and sophisticated are not mutually exclusive. Ra is inspired by progressive French designers such as Isabel Marant and Vanessa Bruno: "I love how their designs are so detailed and feminine," she says. "Mostly, I love that effortless French attitude they possess." More than 200 stores internationally carry Ra's line; she has earned a celebrity following that includes Jennifer Lawrence, Jessica Alba and Beyoncé.
When it came time to open her first brick-and-mortar boutique, she chose her hometown, specifically Row DTLA, the 32-acre mixed-used project in the Arts District that also hosts designers Charlotte Stone, Erica Tanov and Micah Cohen. "For an independent Los Angeles-based brand like ours, Row is the perfect community of creatives and creative space," notes Ra.
The intimate, whitewashed interior conveys approachability rather than exclusivity, with industrial-chic pendant lamps hanging from a high, unfinished ceiling above modern furniture and an artisanal coffee table, a vignette that reinforces the living room-like vibe. "I wanted the store to feel comfortable and inviting," says Ra. "All the furniture and accent pieces are items I'd want in my own home!"
In addition to the designer's apparel collection, the store features accessories from local women-founded brands, among them Hey Moon Designs and Latin-inspired Nomah Project. Ra's Hudson dress ($224) is an example of her ability to combine contemporary sensibilities with timeless qualities. With its staggered mid-calf hemline and single shoulder strap with cascading ruffles, the piece is slightly bohemian in spirit; its emerald-green color and floral lace construction add an enduring sense of elegance.
Showing a lot more leg below a ruffled hemline, yet balanced against a conservative crew neckline and long sleeves, is the Catherine dress ($138) with adjustable sash waistline, offered in a lively brick-colored sateen. Ra suggests that her prints best represent the dRA brand, and the designer particularly favors her oversized dresses. The flared, mid-length Monique dress ($178) features a sweetheart neckline, spaghetti straps and low back with lace-up detail in a soft floral printed viscose fabric, conveying a laid-back sophistication that is a signature of the line.
The faux-fur Selena jacket ($178), worn by Mila Kunis and Gigi Hadid, has roomy patch pockets and the versatility to be worn seamlessly over a dress or jeans. The crimson hue of the knee-length Kai coat ($224) will get its wearer noticed; an oversized notched collar contributes additional drama.
A feminine treatment of an old classic is the Hollie trenchcoat ($188), embellished with subtle ruffling around the collar and running down the front. Offered in navy blue, this piece's Tencel twill construction is ideal for those cooler L.A. evenings.
Ra sees her line of clothing adapting to her clientele as their lives evolve and priorities change. The brand offers something for fresh-out-of-college career girls looking for pieces appropriate for both the office and after-work cocktails as well as more established career women and even stylish moms running from day care to business meetings.
"I design for the modern bohemian—she's strong, independent and a free spirit," Ra says of her typical customer. "She loves to dress up but never looks overdressed."
dRA, Row DTLA, 1320 E. 7th St., Suite 122, downtown, 323.477.1227. draclothing.com