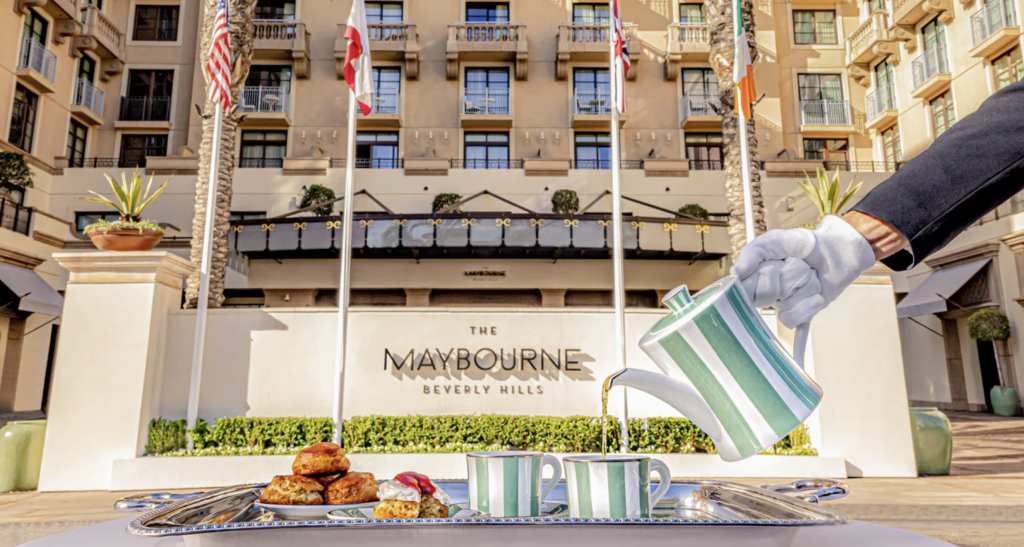 British tea time has arrived here in Southern California, where the luxurious Maybourne Beverly Hills is hosting its sister hotel Claridge's for Afternoon Tea.
If you like the prim and proper of a nice sit-down break, where you can have great conversations with your partner or friends and talk about your busy week, look no further. The Maybourne Beverly Hills has collaborated with their sister hotel to bring you, Claridge's Afternoon Tea, where the ritual of having afternoon tea is more than just sitting and sipping. Afternoon tea in Claridge's is a new level of tea time, with an unprecedented amount of detail and gastronomic attention. Here you can have that similar feel of having tea back with the likes of the Anthony Bridgerton and Kate Sharma, from the hit Netflix show Bridgerton.
There is a reason why this tradition has been maintained, 150 years to be precise. There is a feel for this, as you partake in this tea session, where the centerpiece of course is the tea. However, there is this tasting experience that you would rarely get in your normal tea sessions, which consists of a US and UK fusion menu. As described, they will have salmon and cucumber sandwiches alongside lobster and flour tortillas. The savouries are accompanied by lemon and whipped ricotta scones and rhubarb jam from L.A. favorite, Sqirl, and classic scones from Claridge's complete with Marco Polo gelée. What makes this overall a great experience is the fact that their tea connoisseur, Henrietta Lovell of the Rare Tea Company, has traveled through out the world to find a selection of exquisite tea from small producers with sustainable farming practices.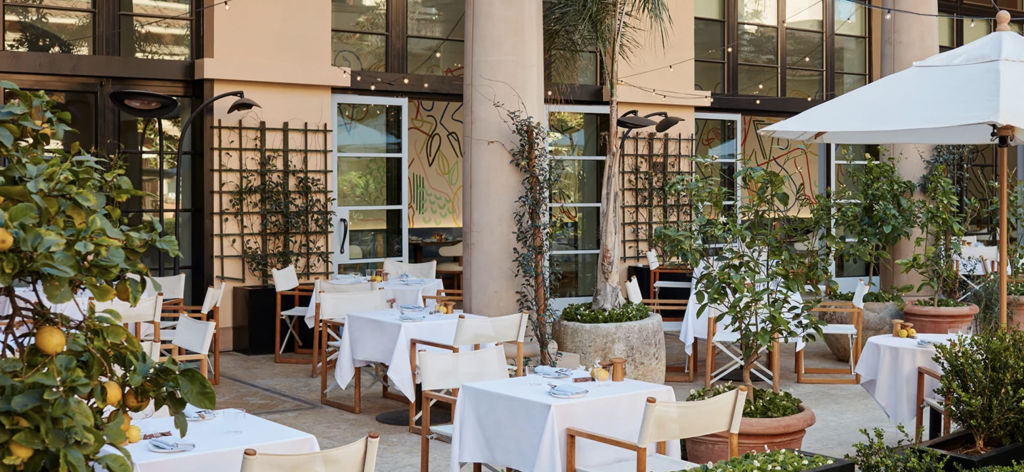 Tea time will take place on the Garden Terrace of The Maybourne, which located on the third floor of hotel. With sweeping outdoor garden terrace and fantastic open-air alfresco service by a white jacketed team, plus fragrant garden of wild flowers and verdant hedges. This is an opportunity to even dress up, as they encourage English glamour apparel to really bask in the ambiance of the overall experience. To me, this is one of the coolest opportunities to have when it comes to appreciating British tea time culture and as you sip loose-leaf teas from around the globe, you will find that inner Bridgerton in you, or whatever Netflix's hit-show that exemplifies British culture all together. Plus do not forget to enjoy the Laurent-Perrier champagne as well.
Claridge's Afternoon Tea at The Maybourne Beverly Hills will be located on the 3rd floor Garden terrace,
open to the public from April 23 to April 30 with a 2:00 p.m. daily seating. Afternoon Tea reservations and room bookings can be made from link. Afternoon Tea is priced from $150 per person.

All other images are courtesy of The Maybourne Beverly Hills.