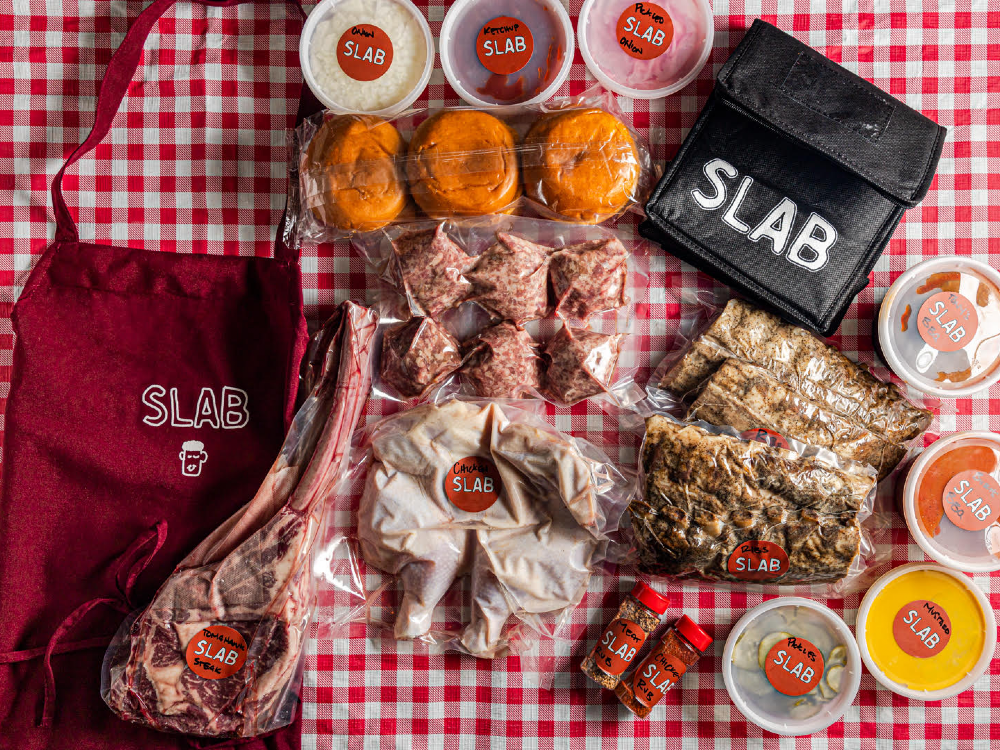 Whether you're dining at home or taking your family out to celebrate, Los Angeles is teeming with Father's Day brunches, family-style dinners and specials. Plus– if you're looking for some last-minute gift ideas, we've got you covered.
DINING
Fleming's Prime Steakhouse & Wine Bar
June 19-22. If you want a delicious multicourse family-style dinner at home without having to lift a finger, order a three-, four- or six-course dinner from Fleming's Steakhouse. Choose from prime bone-in rib-eye or lobster. Available for curbside pickup or delivery. Su-Th noon-9 p.m.; F-Sa noon-10 p.m. $100 per person. 800 W. Olympic Blvd., Suite A135, downtown, 213.745.9911. flemingssteakhouse.com
Madre
Preorder by June 19. Prepare for Dad's big day by ordering one of Madre's special Papacito Weekend kits now. Using the package's fresh carefully chosen ingredients, the family can put together dishes like chile relleno, alambre, mole coloradito, Papacito en Tlacolula and more, all from the comfort of your own home and grill. Plus, each order receives a complimentary Nixta cocktail from Casa Lumbre Spirits. Prices vary. See website for information on the Culver City and Torrance locations. madrerestaurantla.com
Slab
Preorder by June 19 | Pickup June 20-21. Treat your old man to an unforgettable Father's Day barbecue you can have prepared special and ready to go—or grill it up yourself with Slab's carefully selected ingredients in its "Grill Your Own BBQ" package. Feast on 32-ounce prime Tomahawk steak, racks of ribs, a whole chicken, burgers, brisket, mac 'n' cheese, coleslaw, red velvet cake and more. Sa 11 a.m.- 8 p.m.; Su 11 a.m.-8 p.m. Six-person grill-your-own $225; four-person premade package $130. 8136 W. 3rd St., West Hollywood, 310.855.7184. Preorder now
Lucques
June 20-21. Celebrate Dad by having burgers, steak and lobster four ways—all available for you to eat in the privacy of your home, by pickup or delivery. Enjoy your lobster New England-style, in a fresh salad, mac 'n' cheese or a succulent lobster roll . You can also spring for bottles of wine, cocktails to-go, indulgent desserts and more. 11 a.m.-6 p.m. Prices vary. 8474 Melrose Ave., West Hollywood, 323.655.6277. Order now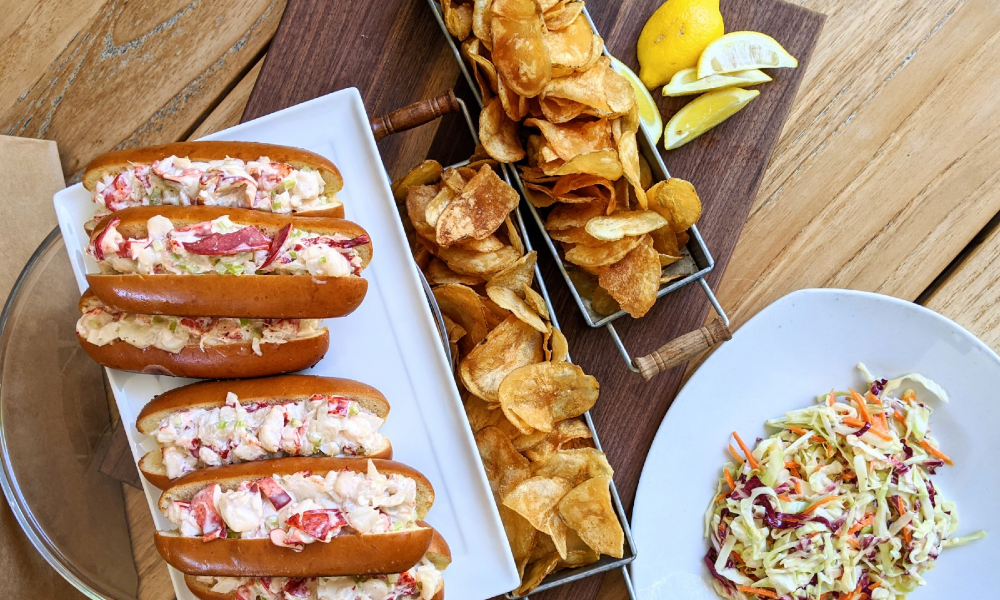 Sol Cocina
June 20-21. For healthy Baja-style eats, bring your dad to Sol Cocina's Father's Day brunch or dinner. Choose from authentic dishes like pork carnitas and the award-winning Taco Vampiro with grilled chicken or carne asada. Plus, sip on fun beverages like the Grand Class Azul Margarita. Sa 11 a.m.-11 p.m.; Su 10 a.m.-10 p.m. Prices vary. 12775 Millennium Drive, #160, Playa Vista, 424.289.0066. solcocina.com
Tavern
June 20-21. Treat your father to delicious dishes from land and sea at Tavern's Surf 'n' Turf brunch. Dine on specials like wood-grilled hanger steak and prawns with smoked tomato butter; string beans with torpedo onions and lemon zest; and chocolate pavé with hazelnuts and bourbon cream. Of course, you can also stick to Tavern favorites from the regular menu or preorder options from Larder Baking Co. like the Weekend Brunch Box, "Almost Summer" BBQ Box, baked goods and more. 10 a.m.-2:30 p.m. $52 per person. 11648 San Vicente Blvd., Brentwood, 310.806.6464. tavernla.com
Acapulco
June 21. Dine out safely with the family at a special all-you-can-eat Mexican brunch. Chow down on traditional Mexican entrees and salads along with a complete taco station, carving station, made-to-order omelets, bottomless mimosas, $5 bloody marys, a dessert bar and more. Enjoy menu highlights such as the traditional menudo and pozole and Banana Loca. 8 a.m.-2 p.m. $8.99 for kids; $29.99 for adults. 722 N. Pacific Ave., Glendale, 818.246.8175. acapulcorestaurants.com
The Castaway
June 21. Celebrate your father with Dad's Favorite Par 3 Brunch—that's three shareable courses with options such as snow crab, sushi, Jack Daniels dry-aged barbecue ribs, filet and eggs, lobster and waffles and more. Plus, sip on bottomless mimosas for only $22—and Dad's first beer is on the house! Brunch 9 a.m.-3 p.m.; dinner 5-9 p.m. $30$-65 per person. 1250 E. Harvard Road, Burbank, 818.848.6691. castawayburbank.com
Interstellar
June 21. Honor your Dad with a special bone-in prime rib dinner seasoned with garlic-pepper rub, flavorful sides and a "beers and brews" drink special. The beverage package includes four beers of your choice with a box of cold brew coffee. 5-9 p.m. Prices vary. 109 Broadway, Santa Monica, 310.310.8820. interstellarla.com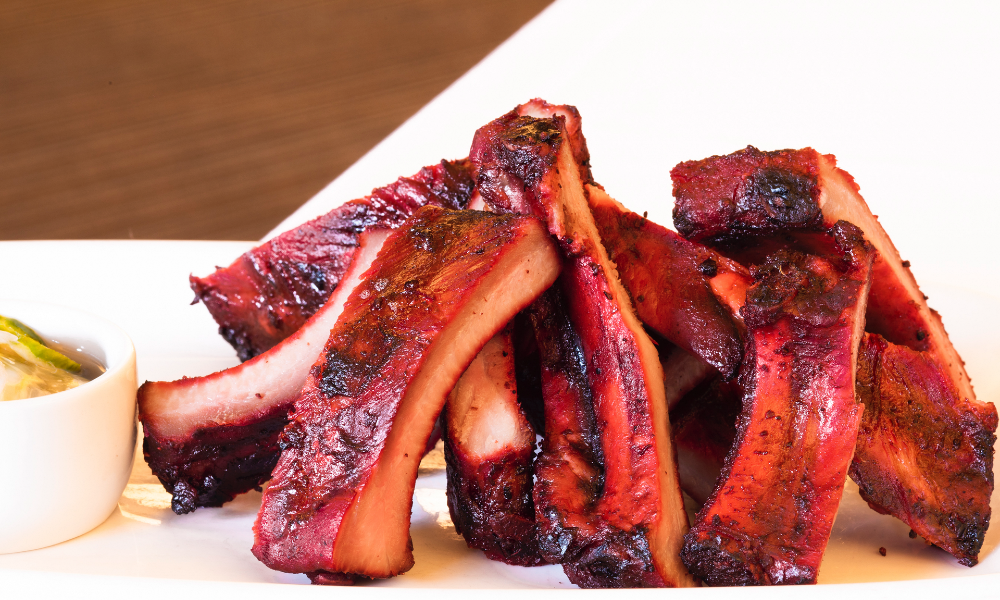 Jar
June 21. Whether you prefer to dine in or take out, Jar is serving up Father's Day comfort food that the whole family can enjoy. Sit down to a dinner of fried chicken, baby back pork ribs, soft-shell crab and more. Order takeout from 1-4 p.m.; dinner reservations from 5:30 p.m. 8225 Beverly Blvd., West Hollywood, 323.655.6566. thejar.com
Nerano
June 21. Just in time to treat your dad to dinner, Beverly Hills' Nerano is officially open for dine-in. In the Italian eatery's atmospheric garden, enjoy four courses of ahi tuna crudo, homemade pappardelle pasta, bone-in veal Milanese and housemade stracciatella gelato. 5-10 p.m. Prices vary. 9960 S. Santa Monica Blvd., Beverly Hills, 310.405.0155. neranobh.com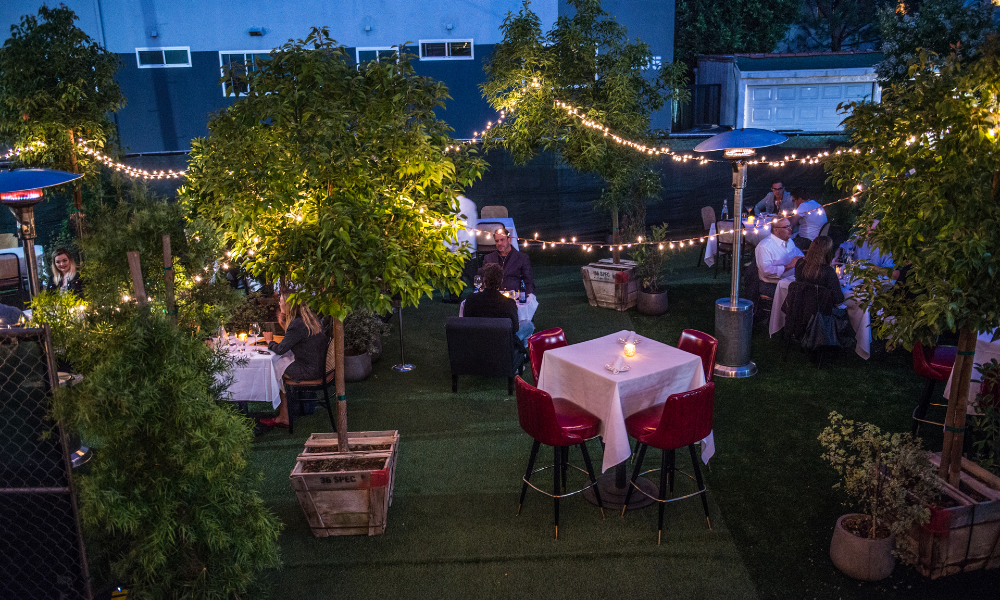 Poppy + Rose
June 21. The flower market's cozy cafe is serving dads a special limited-time cobbler French toast, topped with mixed berries and brown sugar streusel. Other special menu items include Lumberjack Plate, full stacks of pancakes, pulled pork hash, wings and more. Order to go along with mimosa kits, wines, beers and more. 9 a.m.-3 p.m. Prices vary. 765 Wall St., downtown, 213.995.7799. poppyandrosela.com
Saddle Peak Lodge
June 21. Head to the mountains for a scenic dining experience at a rustic retreat. Saddle Peak Lodge is offering a three-course brunch with dishes like the roasted "Beet.L.T.," smoked salmon toast, "wet" pastrami sandwich and brioche french toast "bananas & cream." 10 a.m.- 2 p.m. $45 for children's meal; $78 for adults. 419 Cold Canyon Road, Calabasas, 818.222.3888. saddlepeaklodge.com
Solita Tacos & Margaritas
June 21. Feast with your dad on appetizing choices like pork belly dorado tacos or skirt steak asada at Solita. Plus, add on your choice of tasty sides and choose from a selection of craft cocktails and beer. 10 a.m.-10 p.m. Prices vary. 24201 Valencia Blvd., #3470, Santa Clarita, 661.291.1399. solitatacos.com
Vinovore
June 21. The lady winemakers of Vinovore are throwing a very special Father's Day "Winesplaining" with owner Coly Den Haan, Zwann Grays from Brooklyn's Olmsted, and winemaker/mother-to-be Christina Netzl. Purchase two featured bottles of wine and be ready to join Sunday's Zoom tasting. All of the day's proceeds will benefit Black Lives Matter Los Angeles. See website to purchase the wine and find the Zoom link. Starts at noon. $40. 616 N. Hoover St., Silver Lake, 323.522.6713. vino-vore.com
GIFTS
ATYS Contemporary Living Accessories
ATYS is offering beautiful modern shaving sets from England for Father's Day gifts. Designed by Bolin & Webb in England, the ergonomic sleek razor handles are painted in official lotus automobile colors. Available individually or with a cool stand, designed to protect the blade usage life. Open for e-commerce with free shipping. atysdesign.com
Chef's Press Cooking Tool
This vented, weight-adjustable cooking tool was invented and patented by San Francisco chef Bruce Hill and is used by leading chefs across the U.S. Originally designed for professional chefs, the Chef's Press is an essential cooking tool in the kitchen and on the grill. The press acts as a spare hand to hold food down and reduces cooking time by 20-30%. Available online. thechefspress.com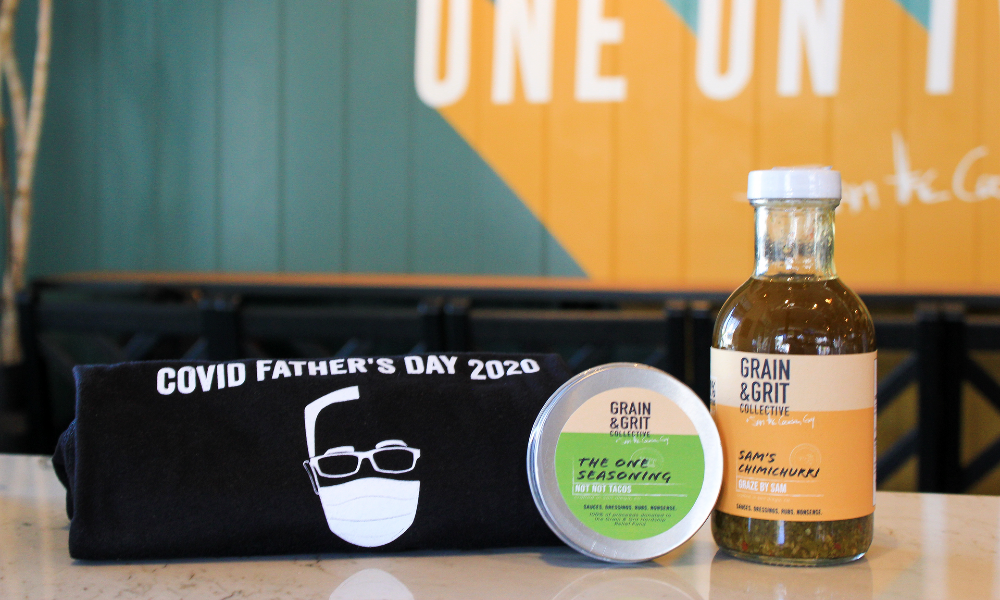 Grain & Grit
Sam the Cooking Guy and Grain & Grit Collective have put together a Father's Day bundle that includes Sam's chimichurri sauce, "The One" seasoning blend and an exclusive STCG Father's Day shirt. grainandgritcollective.com
Jackalope Arts
For Father's Day, Jacakope Arts is holding a virtual market sale on artisan goods like soy candles, soap boxes, cocktail mixers, beard oil, artwork, apparel and even premium beef jerky. Jackalope will donate 20% of the proceeds to the nonprofit Advancement Project to support national and local movements toward racial justice. The rest of the proceeds go directly to the artisans themselves. jackalopeartfair.com
The Mixing Glass
Everything dad needs to make the perfect Old Fashioned. The kit includes Elijah Craig Small Batch Bourbon (750 ml), Liber and Co Classic gum syrup (9.5 ounces), Crude "Sycophant" Orange & Fig Bitters, American Barwares Yarai mixing glass, premium Julep strainer, a weighted barspoon, OXO stainless steel mini measuring cup and recipe card. Don't see quite what you're looking for? Call or email info@themixingglassshop.com and The Mixing Glass will customize a cocktail kit for you! $110.99. 714.975.9952. the-mixing-glass.com
The Optimist LA
Treat your dad to a fresh new wardrobe with vintage watches, tailored knitwear and artisanal accessories. Shoppers will receive 15% off their first purchase by using the code WELCOME15. theoptimistla.com
Photo credits from top: Kathryn Ballay, Suzanne Lanza, Anne Fishbein, Frederico Janni, courtesy Grain & Grit Collective.